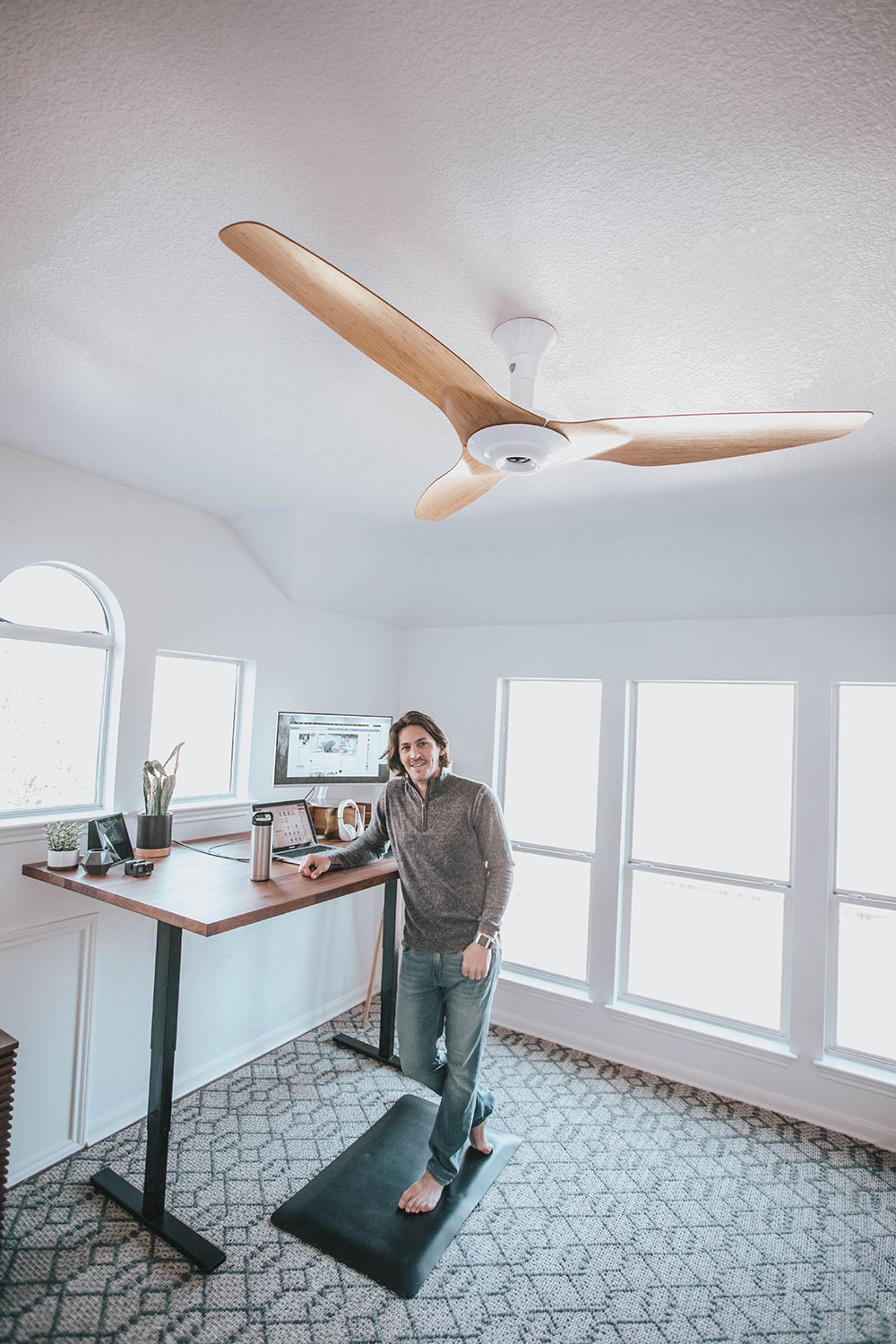 Happy Tuesday friends! It's been awhile since I've chatted home renovation stuff here on the blog. The holiday season has been taking over, but I wanted to take a break from the holiday madness for the day. Today I wanted to chat about why I'm loving our new Haiku fans.
A few months ago we added Haiku fans to four rooms in our house. Do you remember the video we filmed where Dylan installed the fan in our living room? It was quite hilarious if you missed it. We built scaffolding in our living room, and Dylan climbed the tower of scariness to install the fan. If you didn't see the video, you can watch it below.
Wait, we actually have two videos where we installed the fans! Hot dog, I didn't realize that! I'll include the other one below! We will be back to sharing more family & home vlogs in the new year. I can't wait! They are my absolute favorite type of content to create!
Okay… so if you want a really detailed "techy" description of why we love our fans, you should head to my husband's blog post about the fans. He has all of that kind of info for you. His post might be super helpful for your husbands. His post is linked HERE.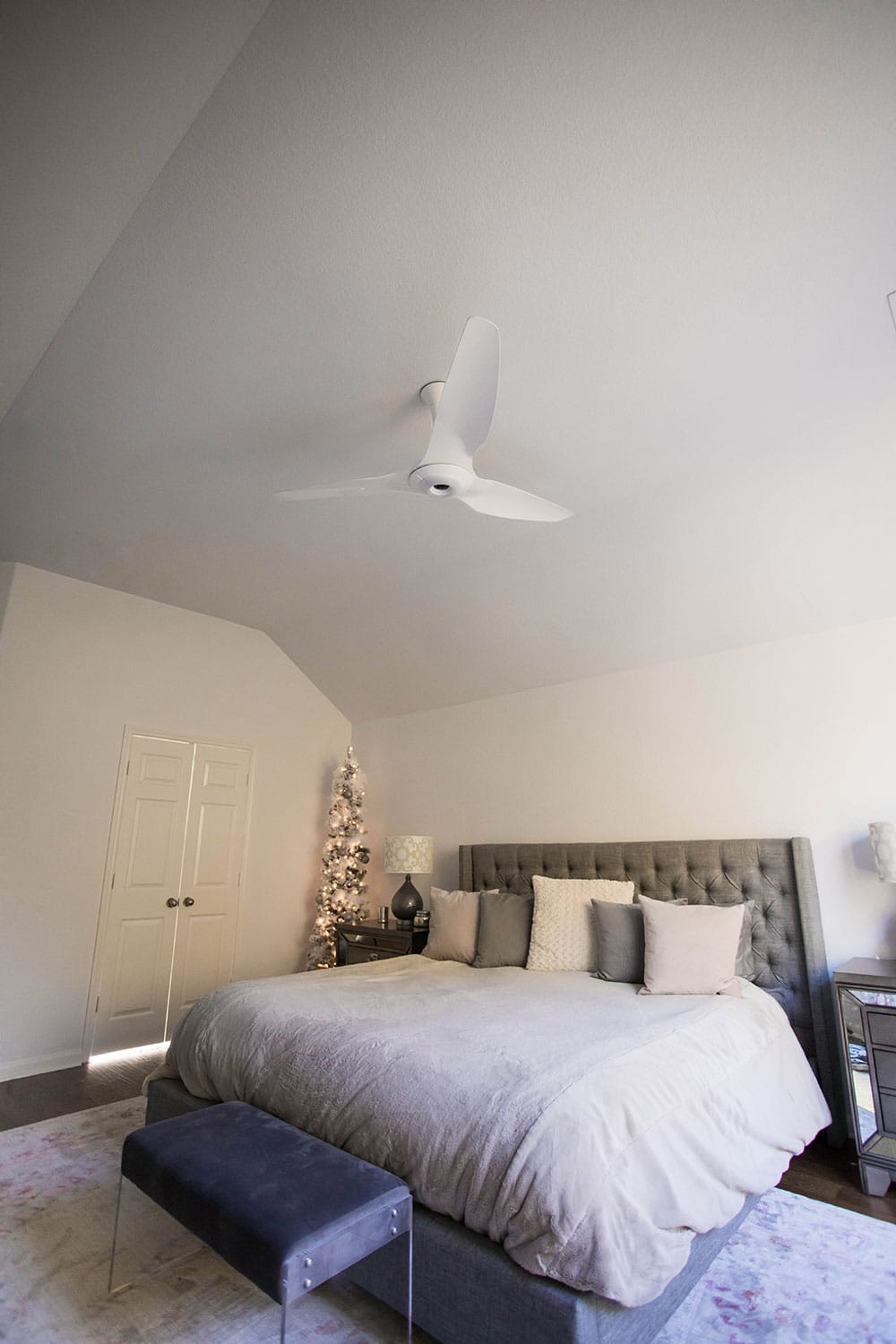 But, here are the two main reasons why I love our Haiku fans!
The Design – They look AWESOME! Our old fans made the space look so much older, and they were so dingy. These fans are the ultimate cool/modern fan. Just adding this fan to our living room completely transformed the space. We have really tall ceilings in our living room so the fan sticks out. Nobody wants an ugly fan to stick out, and be the centerpiece of their space. I'm truly in love with the design of ours. We got matching designs for our bedroom, and Noah's room. For Dylan's office we picked out one with wood on it (It's SO cool, and totally matches his style!).
The Functionality– Okay, so this is where Dylan's blog post will be super handy, but I wanted to share my main reasons why I love the functionality of the Haiku fans. For starters, I hate getting super hot at night, but I don't want a fan on all night long. Dylan set up a sleep mode on our fan to where it will kick on if our room gets to a certain temperature. This way it turns on at night when I don't even know it, and cools down the room. LOVE this feature! Another thing I LOVE about our Haiku fans is that we can integrate them with Alexa. In the morning when I change Emma out of her pajamas into her day clothes, our fan is usually on. I can just say "Alexa, turn living room fan off" and the fan turns off right away. This way Emma doesn't get cold while I'm changing her clothes.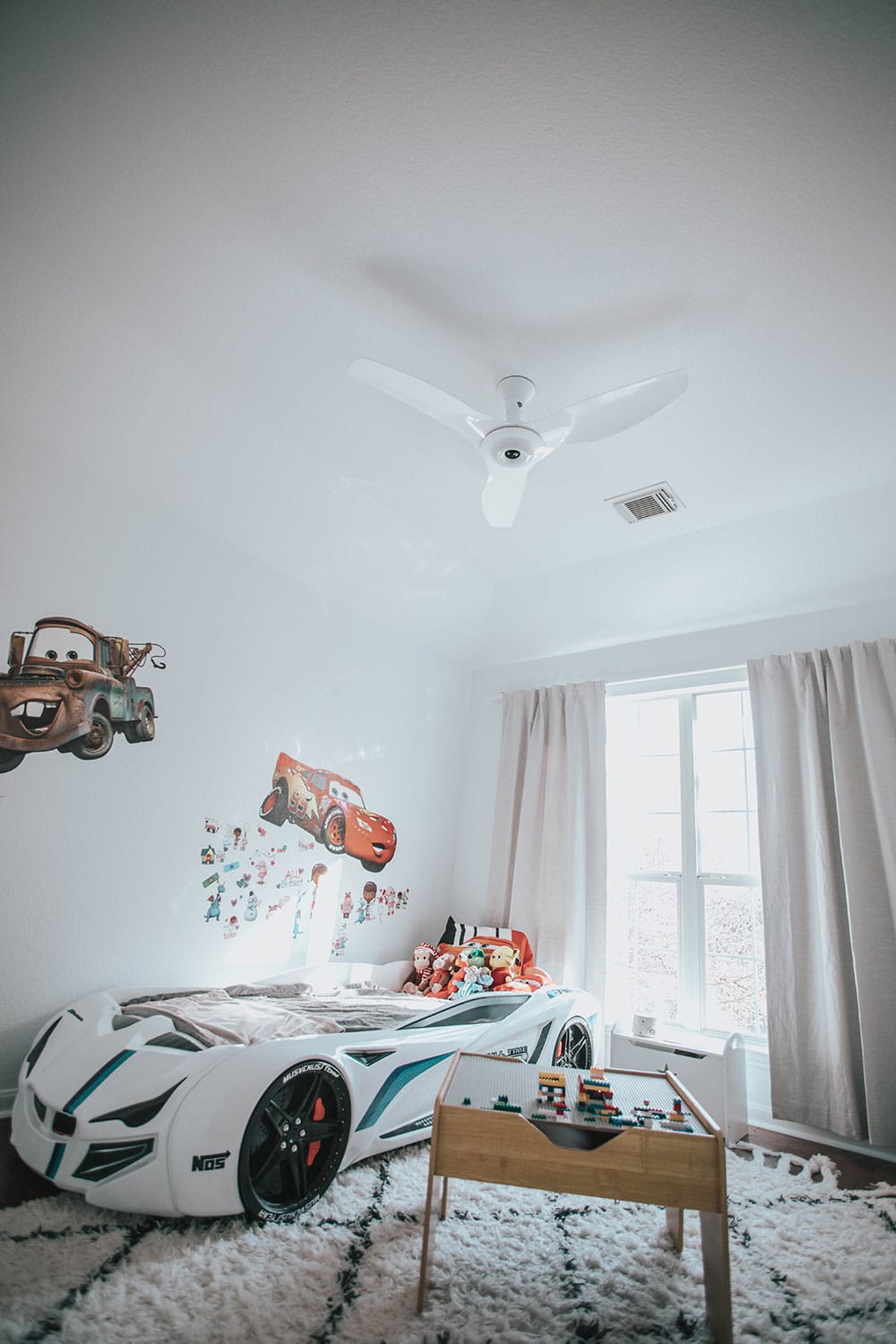 So if you're looking for a fan that looks amazing, is super hi-tech, and that your husband will love to… Haiku fans are for you! Thanks so much for stopping by today friends, and I hope you enjoyed the little break from holiday madness here on LifeByLee 🙂
XO,
Lee Anne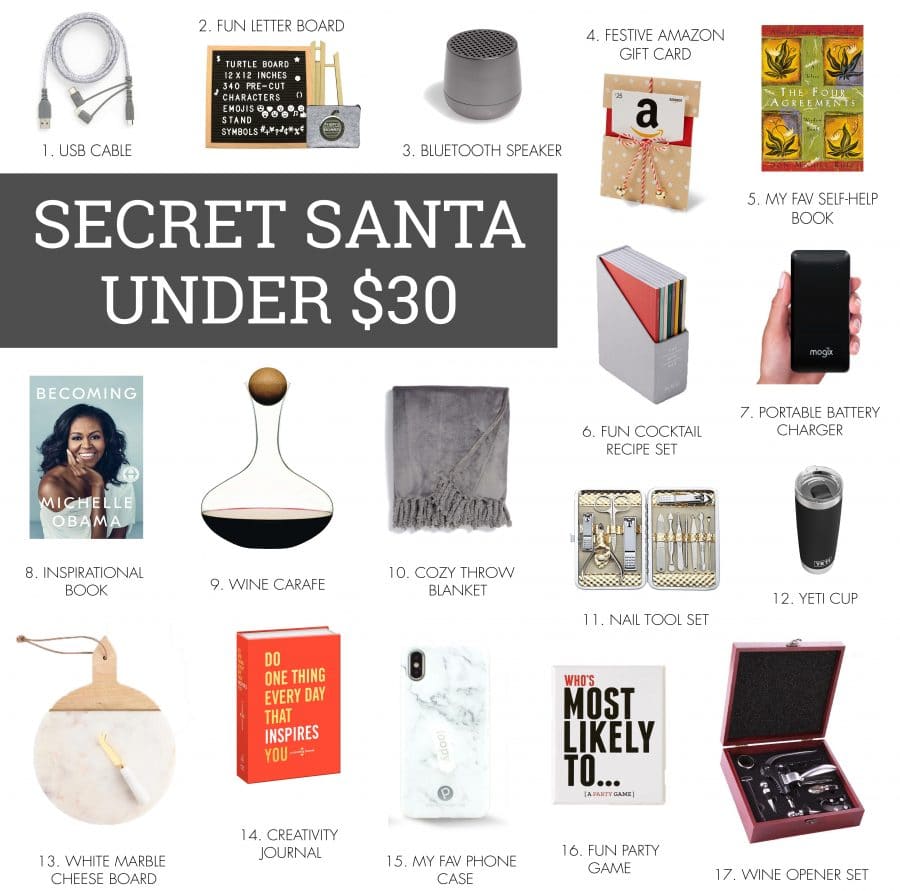 It's that time of the year again! Time to go to a Secret Santa party! It can be so hard to find a gift for them, so I spent some time finding some awesome options! Everything is under $30! I think that most of these can work for a guy or a girl!6-FOOT USB CABLE - Everyone needs a USB cable to ...