Amazon Favorites | January 2022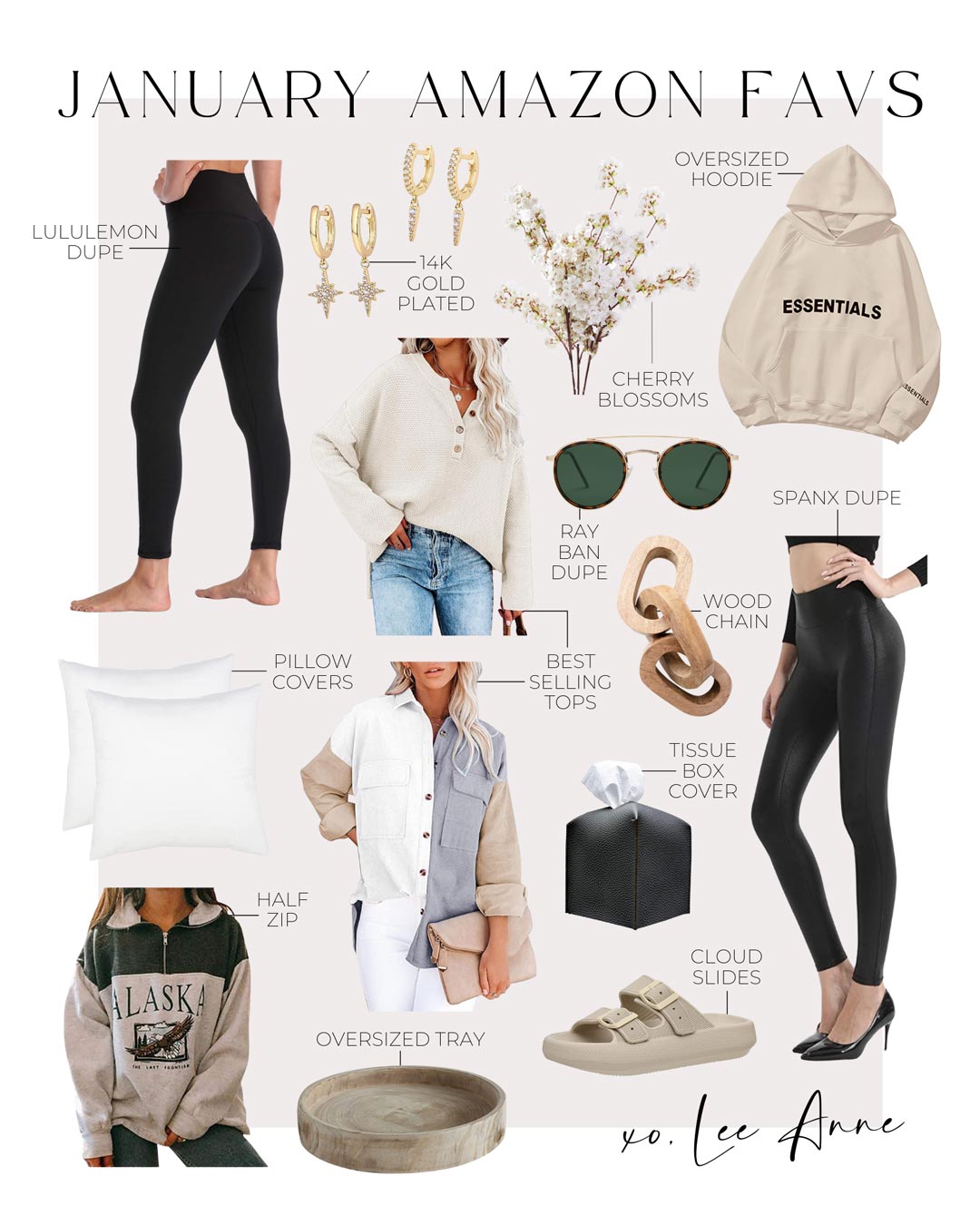 Happy Monday friends! Sharing our favorites from Amazon for the month of January! So many good fashion + home finds. Lots of neutrals + staples. Make sure to scroll down to shop everything! I've also linked everything on my Amazon Storefront HERE if you want to shop there 🙂
Hands down the #1 best seller on Amazon every month! The BEST Lululemon lookalike leggings for under $25. I actually like them more than the Lululemon Align leggings. Come in sooo many colors + I've been sizing down to an XS.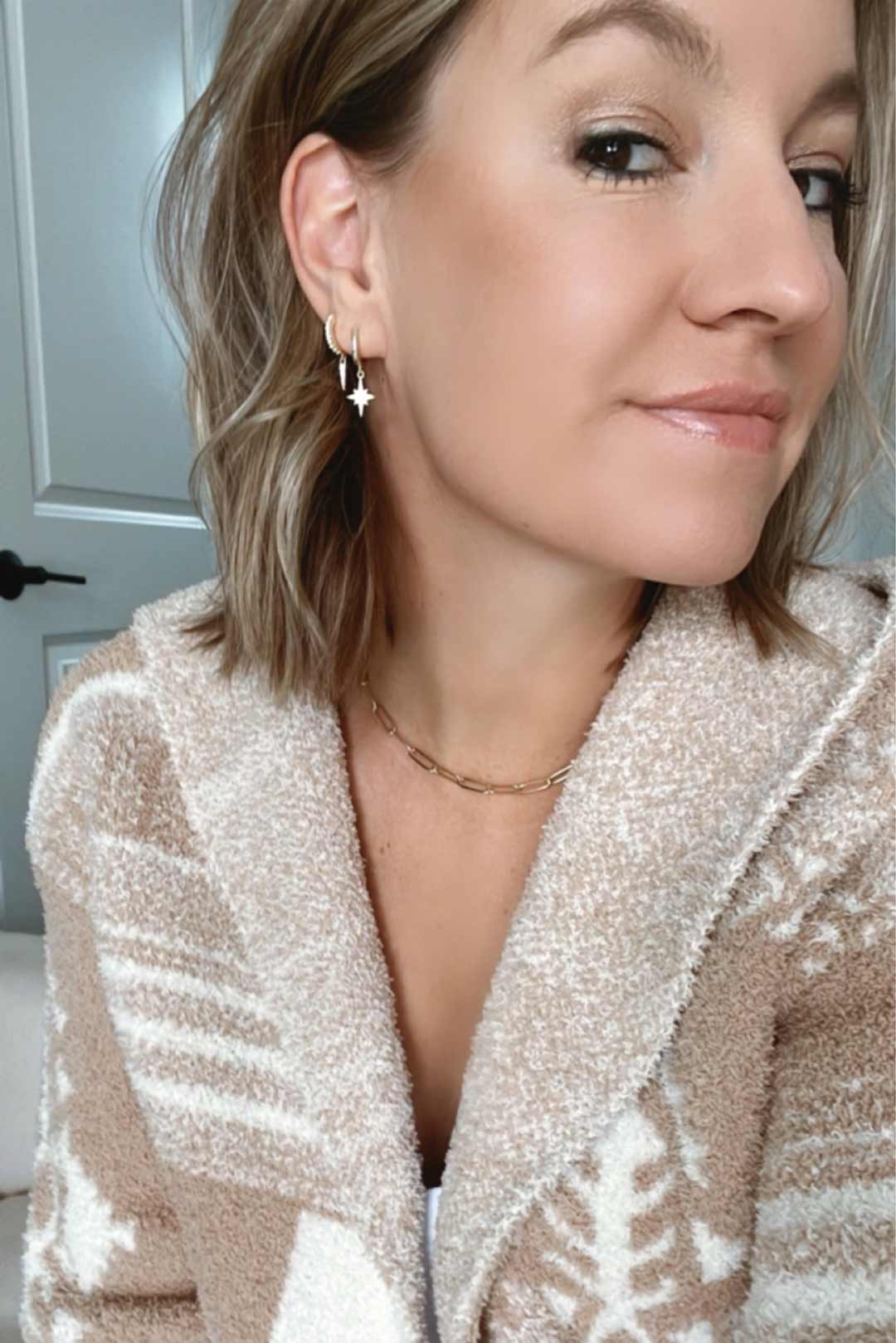 My new everyday earrings! 14k gold plated so they don't tarnish. Under $15 + come in multiple options.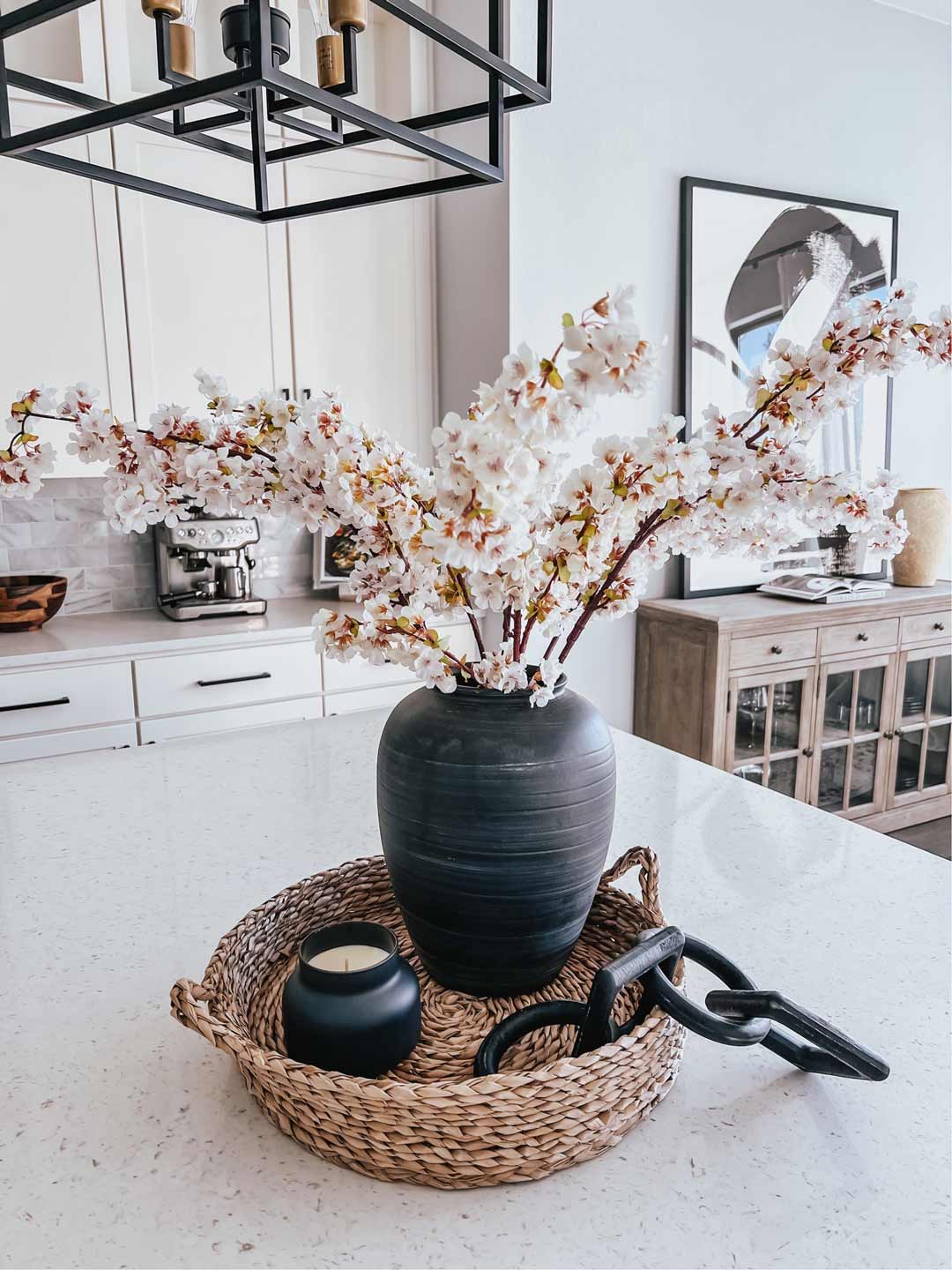 Favorite spring decor find from Amazon! I've had mine for years! Set of 3 branches!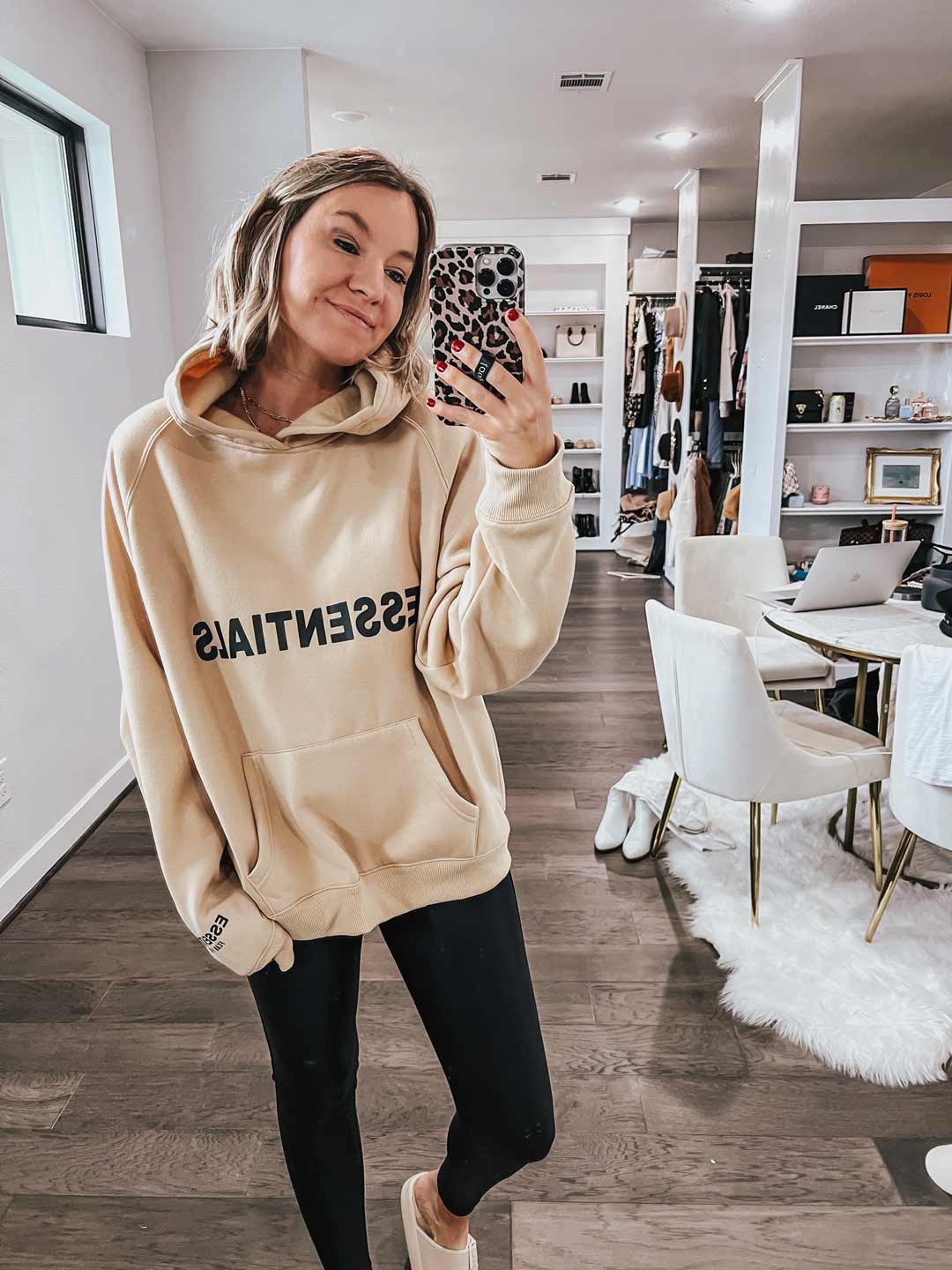 Had no idea this was a dupe for a designer sweatshirt but I'm obsessed! I sized up to a large for a super oversized comfy fit. Shipping takes awhile but it's worth it!
Another item I've been wearing a lot lately! Dress up or down for a cozy lounge top or with jeans and bootie. Got a size small!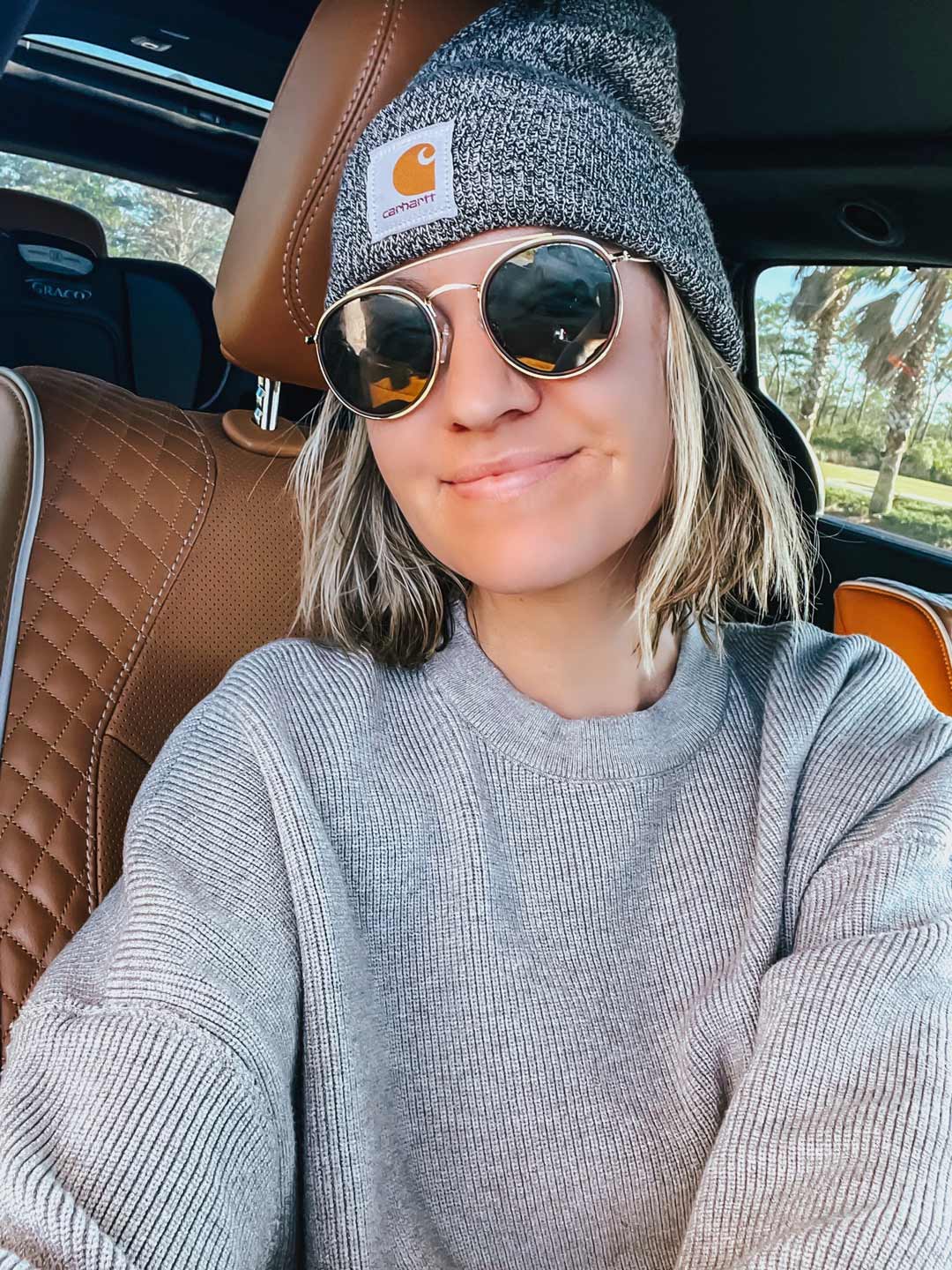 Ray-Ban dupes! Identical to the real ones but for way less. I get the color brown tortoise/green. You can usually always find them on sale too.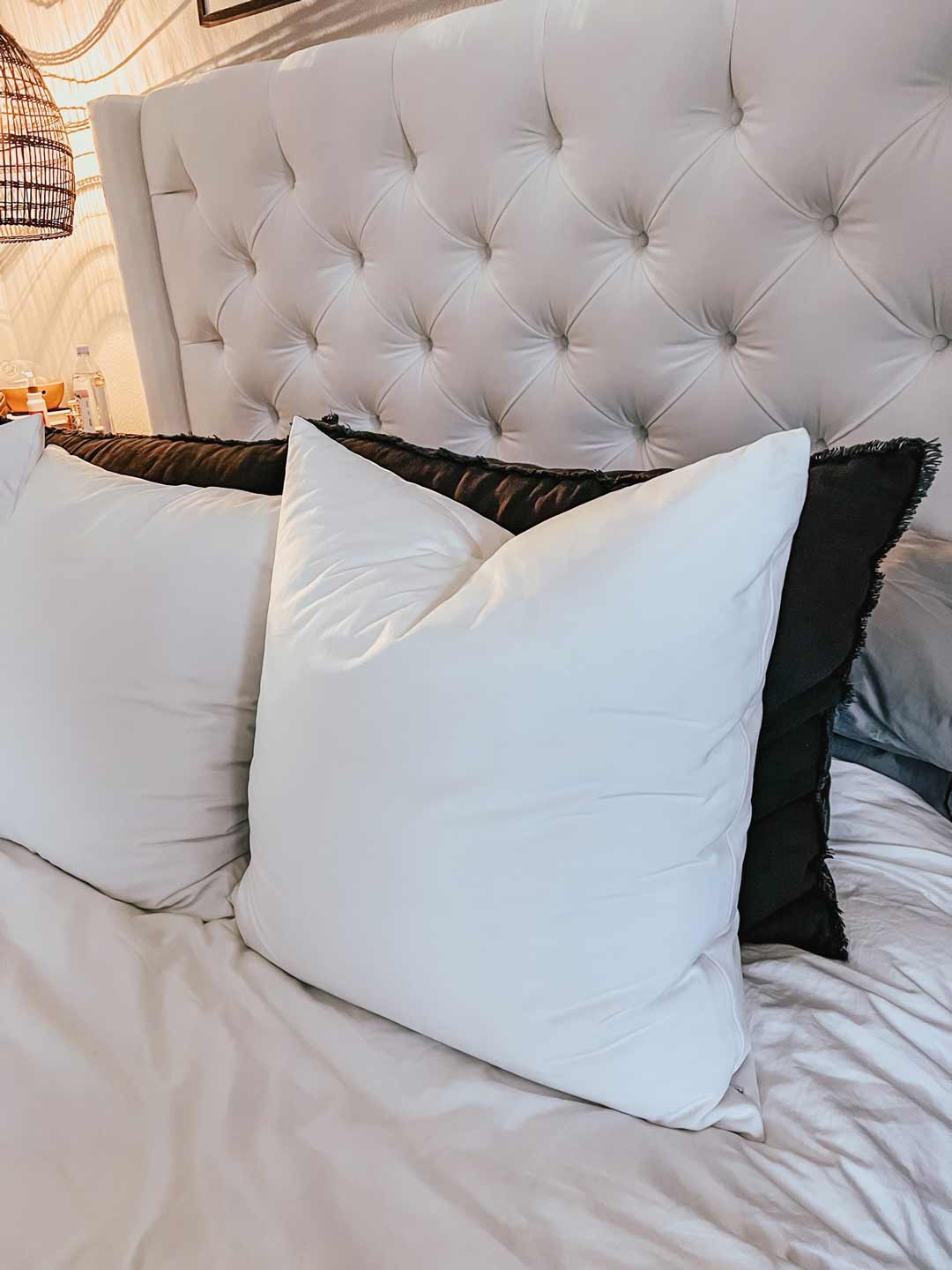 Affordable velvet pillow covers! Come in a set of 2 in multiple sizes + colors. I have them in the off white + black colors! *Hack – size down one size in your pillow covers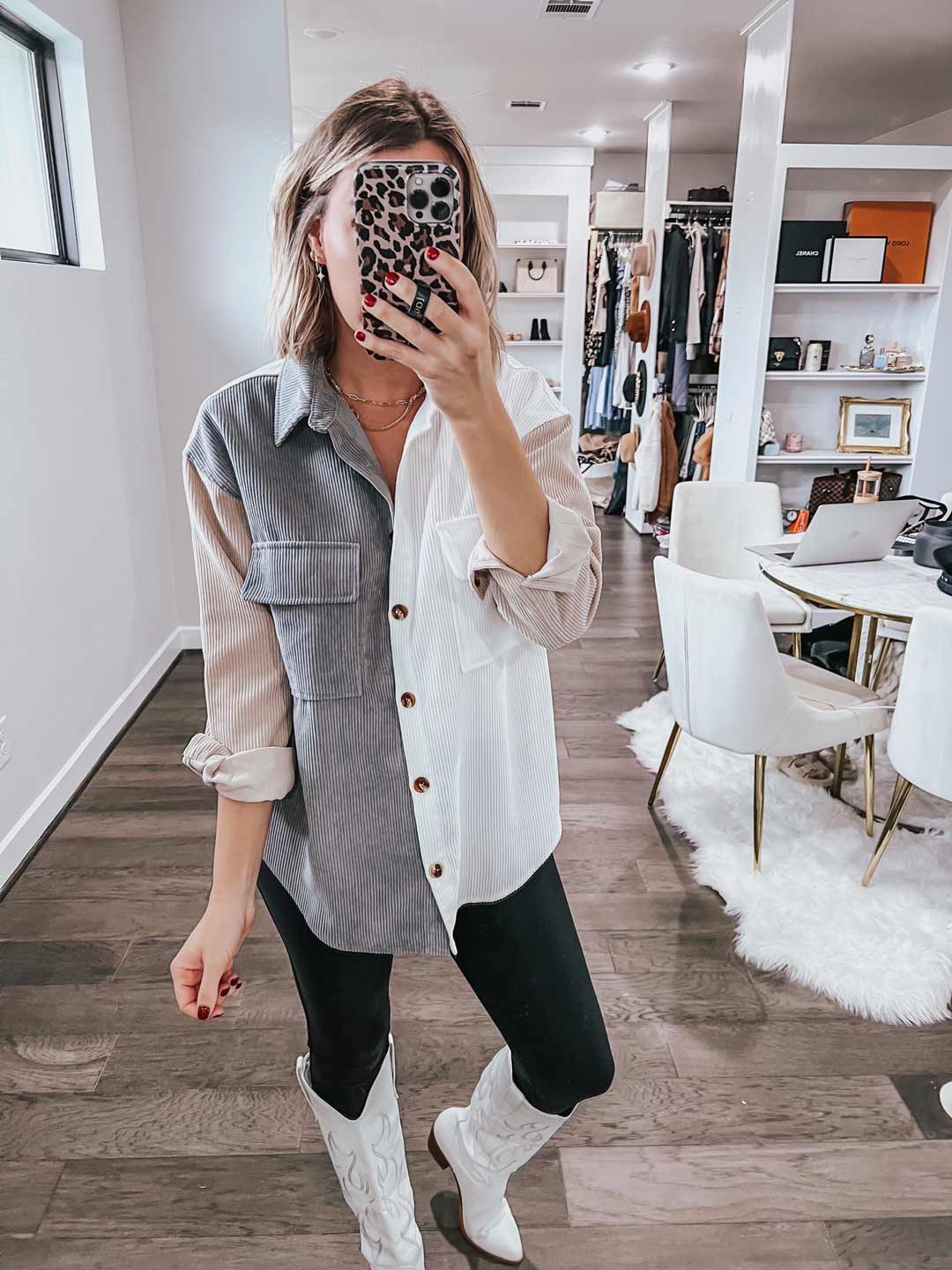 Colorblock corduroy shirt! I get a size medium + comes in other color combos. Would be so cute with white denim for spring!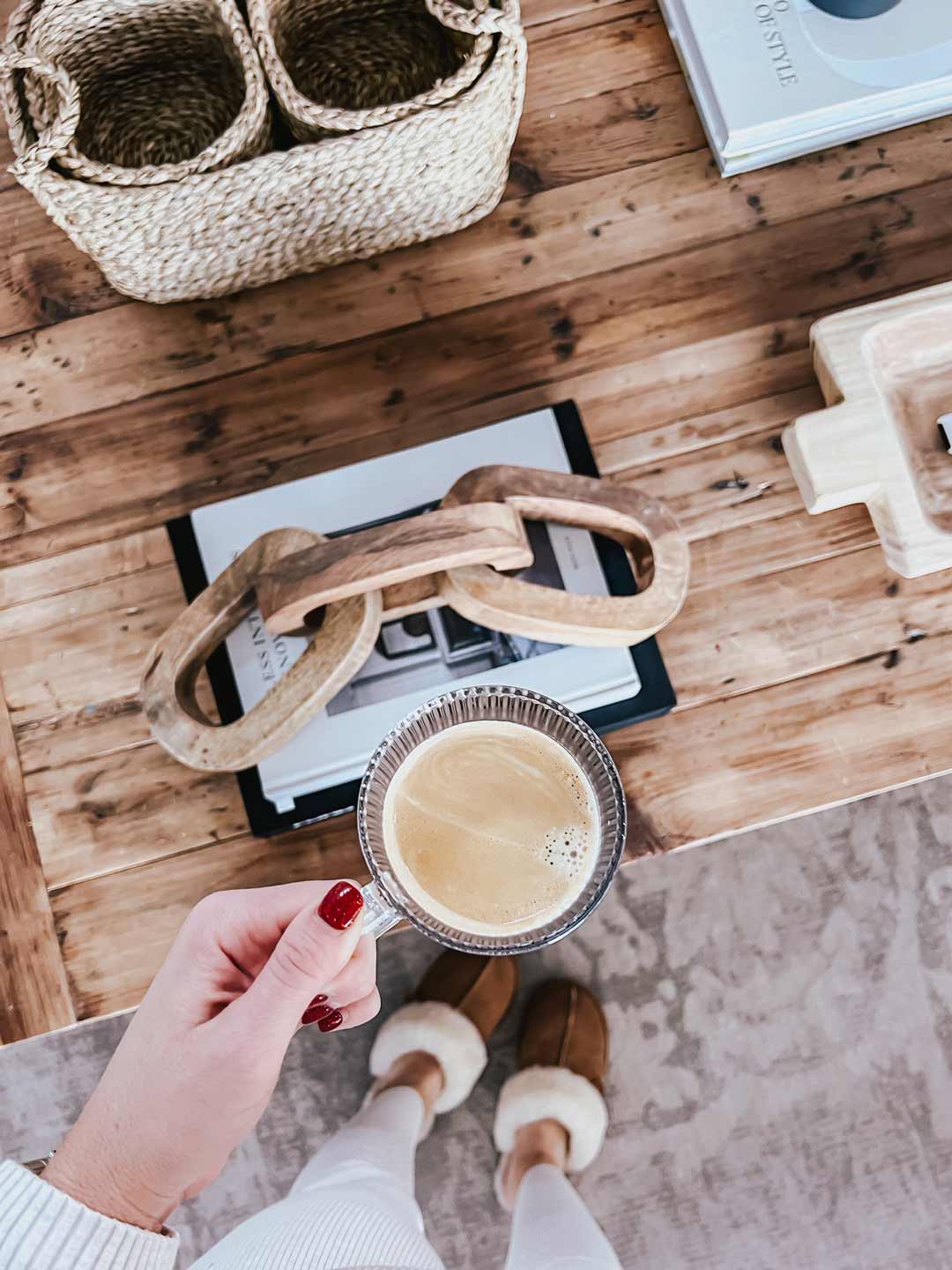 Can't believe this is an Amazon find! This decorative wood chain is such good quality for under $50. I feel like you would find it at a nice home boutique.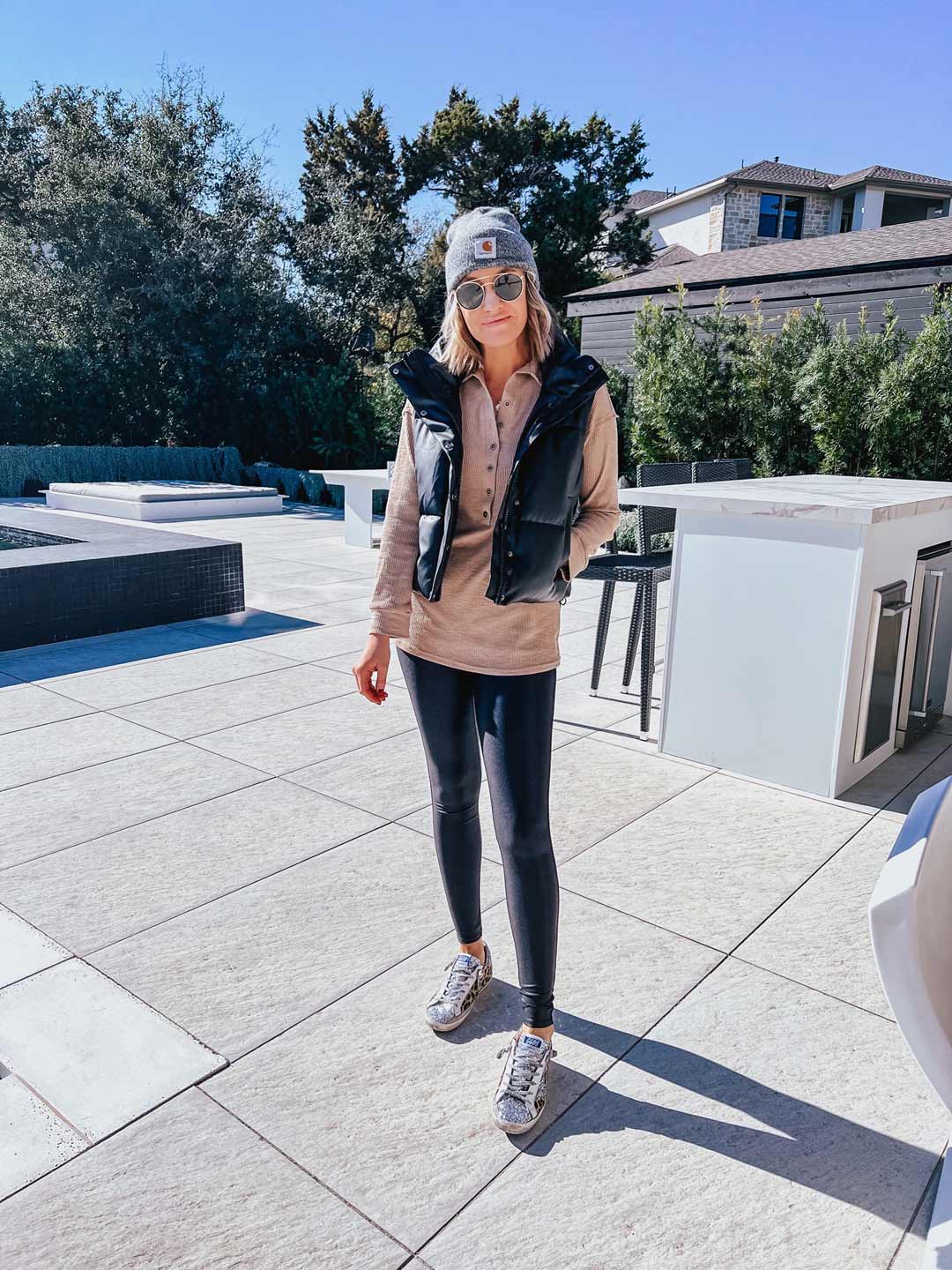 The BEST + ONLY Spanx dupes you need! Literally feel the exact same to the Spanx faux leather leggings. Under $60 + fit TTS.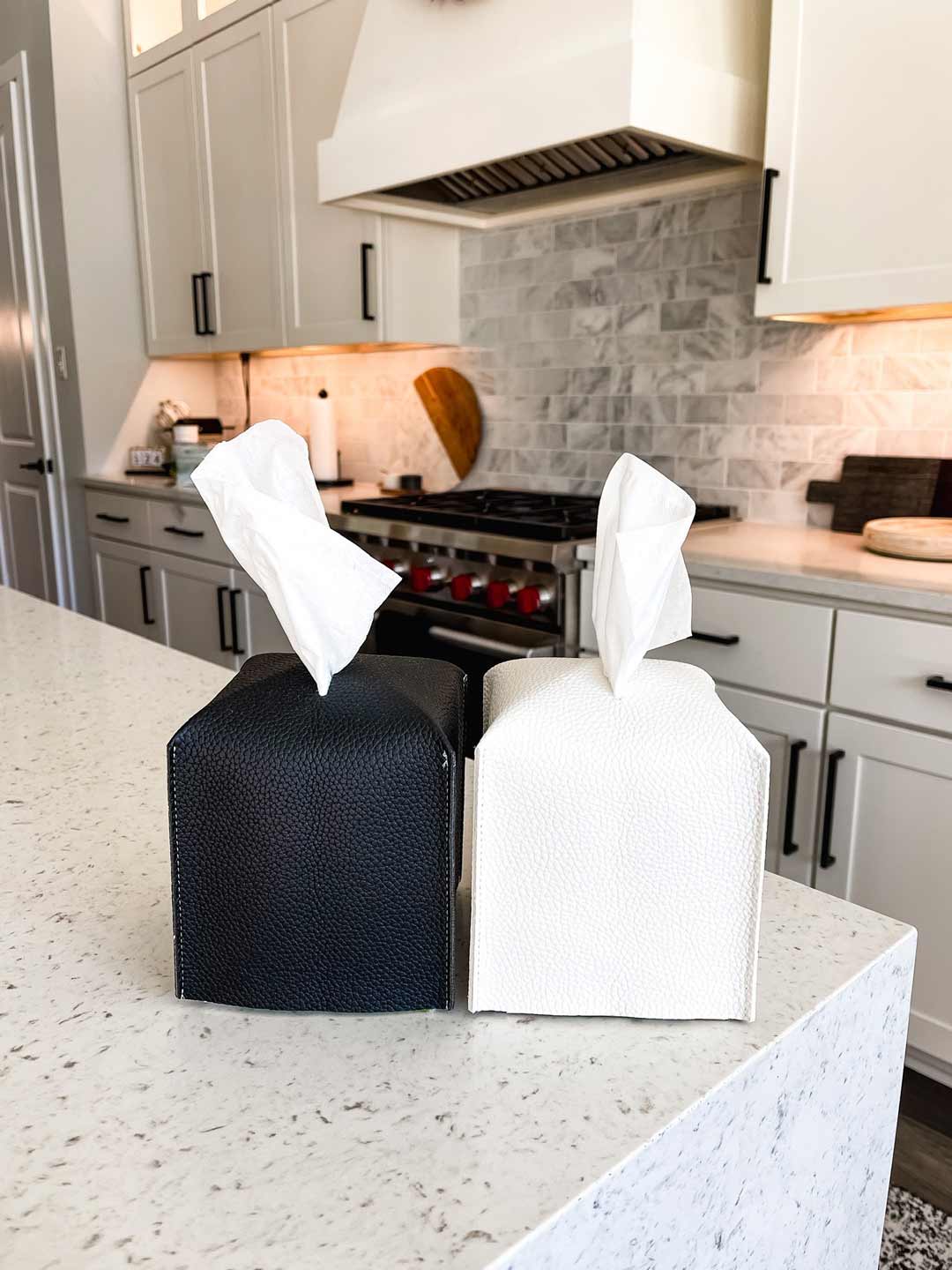 Leather tissue box covers under $15! Love that they cover up the ugly tissue box logos. Come in a ton of colors!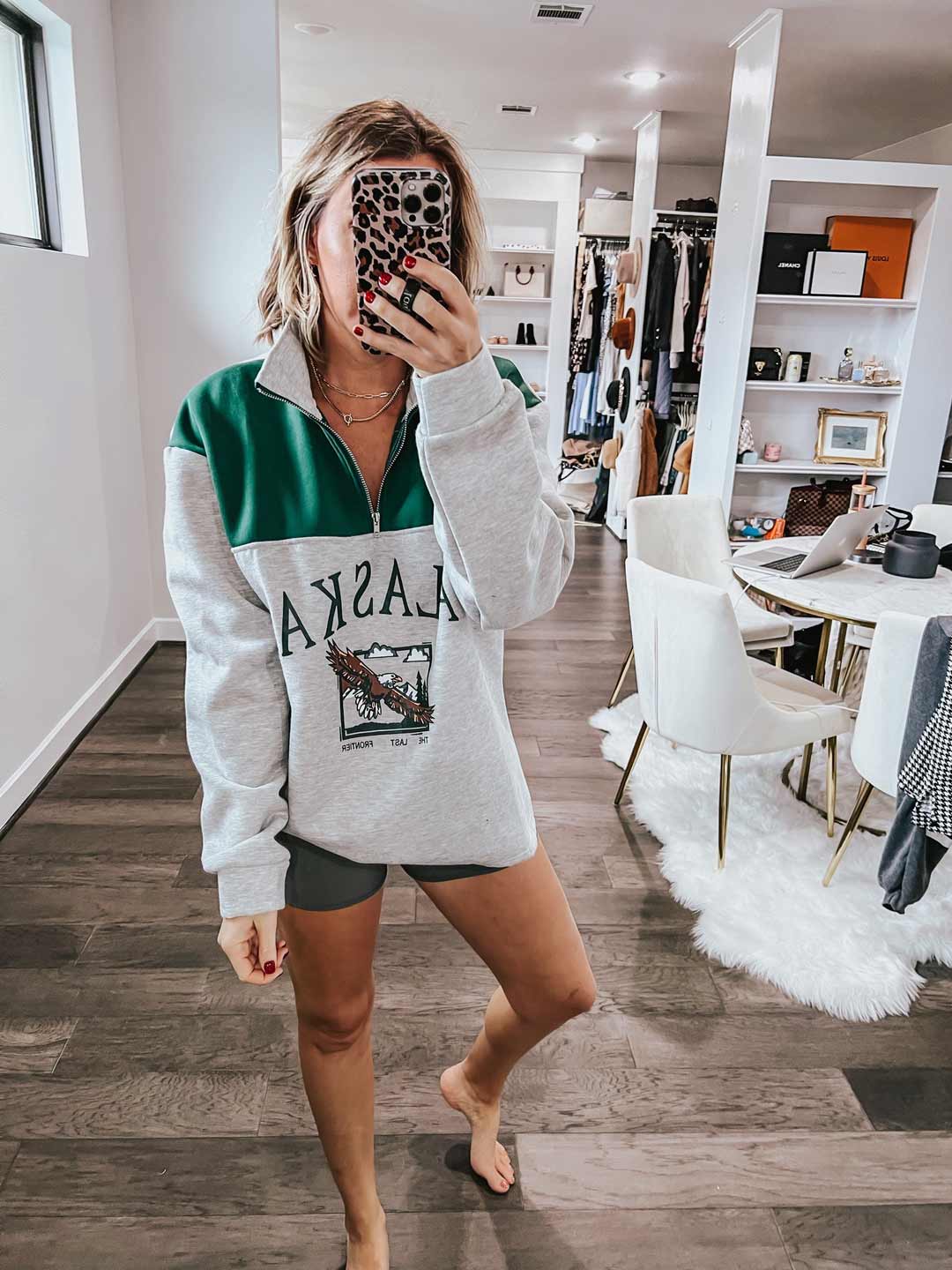 Another find I can't believe is from Amazon! Alaska half zip sweatshirt. I sized up to a medium. Reminds me of something from Urban Outfitters!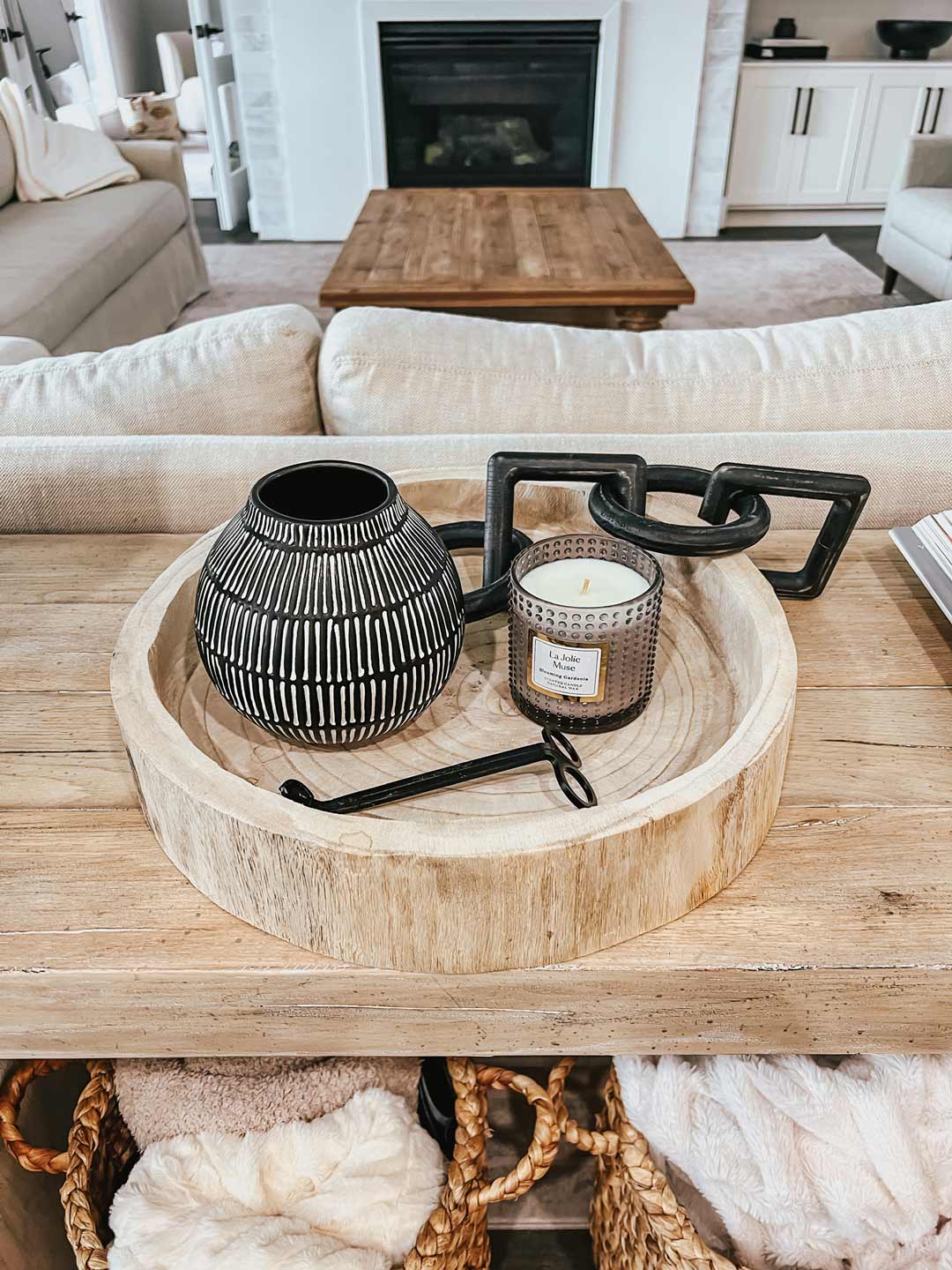 The BEST quality wood tray! It's perfectly oversized + looks like it was chopped straight out of a tree.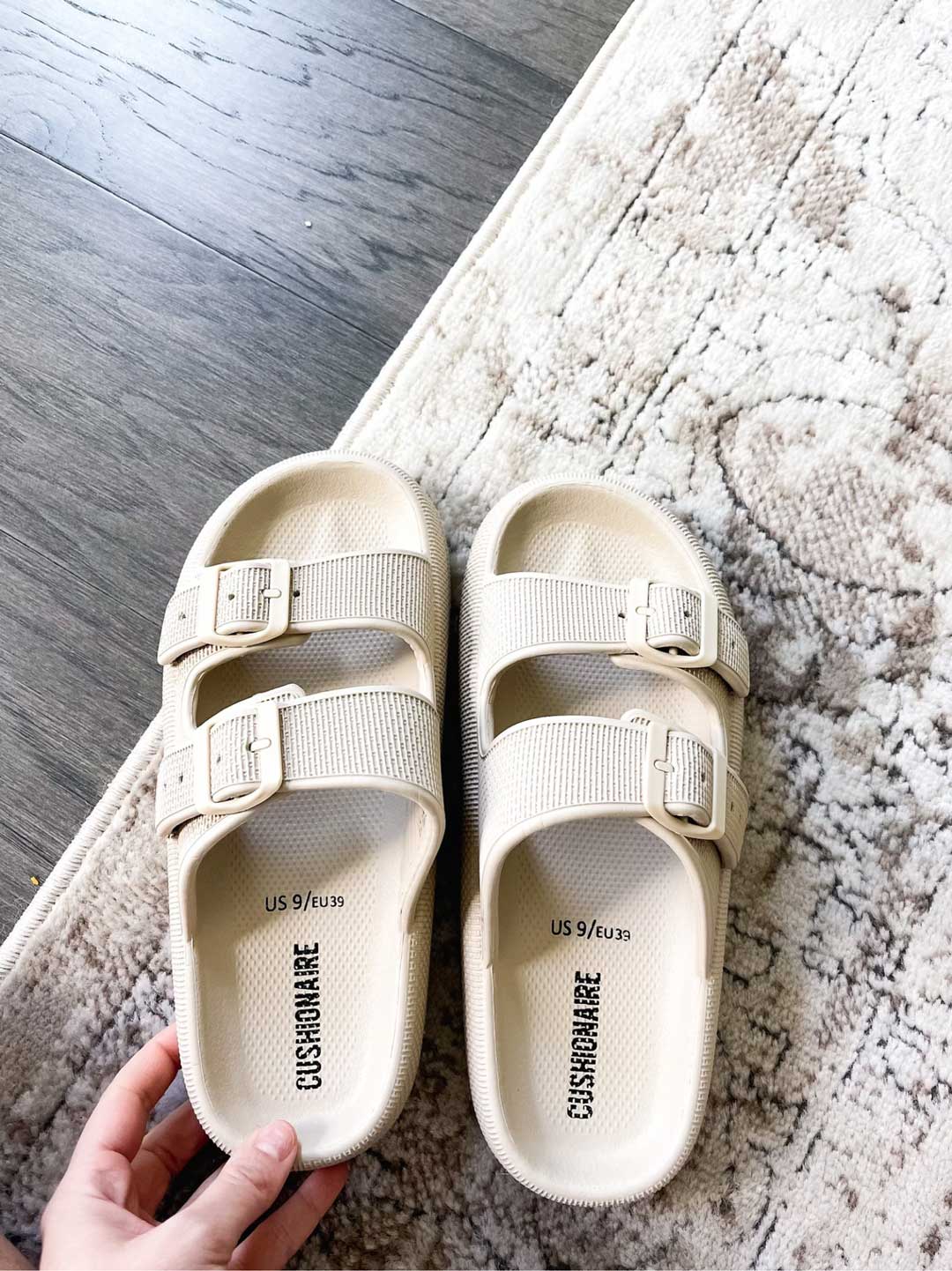 Wore these for most of the Florida trip! Cozy Birkenstock looking slides. Super comfy + easy to clean. Come in multiple colors for $25!


Thanks for stopping by today!
XO
Lee Anne