4 Fall Sweaters from Walmart Under $28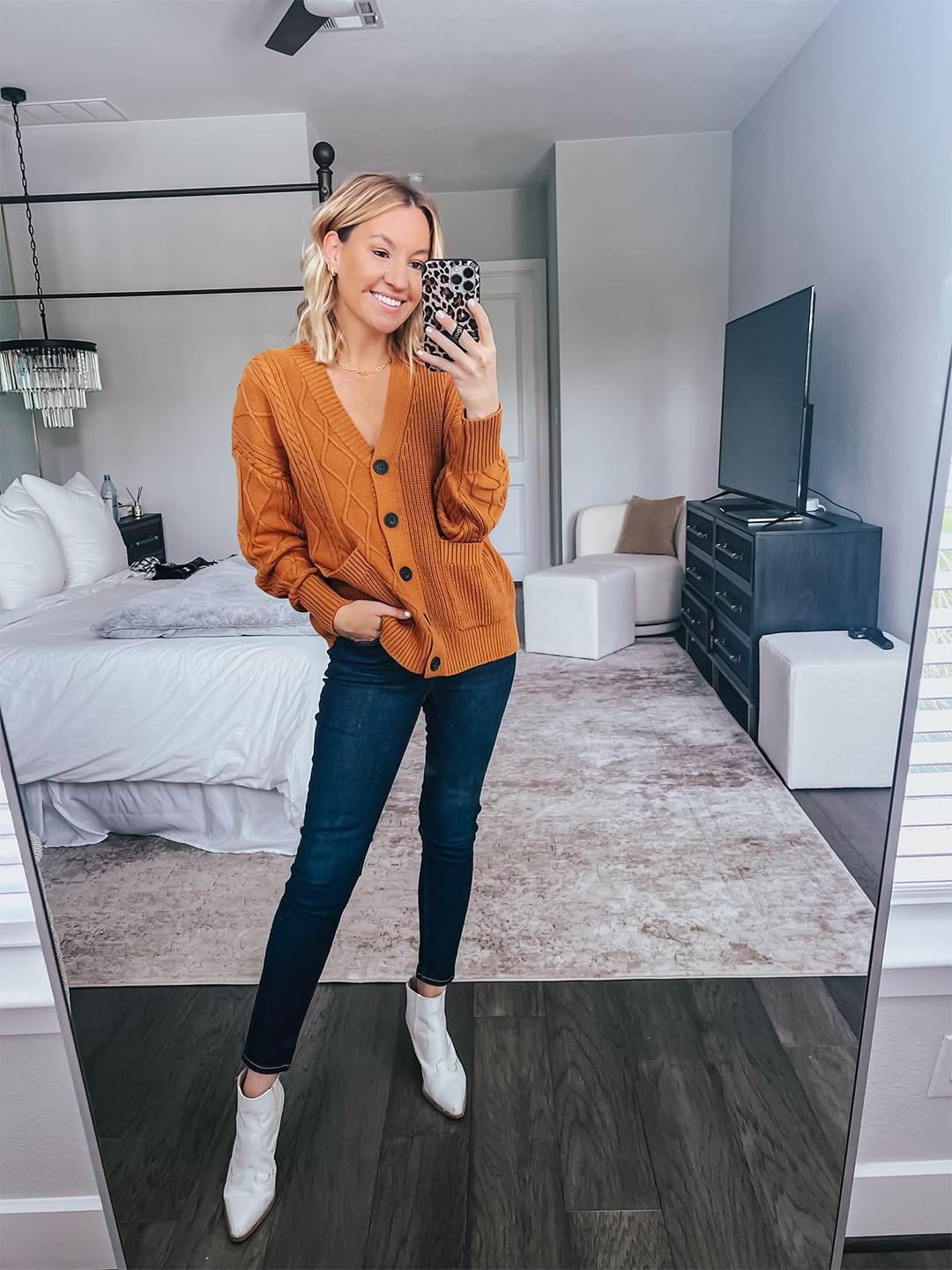 Happy Tuesday friends! The kids are off on their second day of school, it's raining outside, and it's somewhat starting to feel like fall! Fall is always my absolute favorite season. Although growing up in Indiana, I got to enjoy it much more than now living in TX, lol!
Today I wanted to share 4 fall sweaters from Walmart for under $28 that are amazing quality! All of these sweaters come in more colors and all of them fit TTS. I'm wearing a size small in all 4 of them. I will also link the Free Assembly denim that I'm wearing. They run TTS, and I got my normal size 4. Check out all of my other favorite Walmart fall fashion finds down below!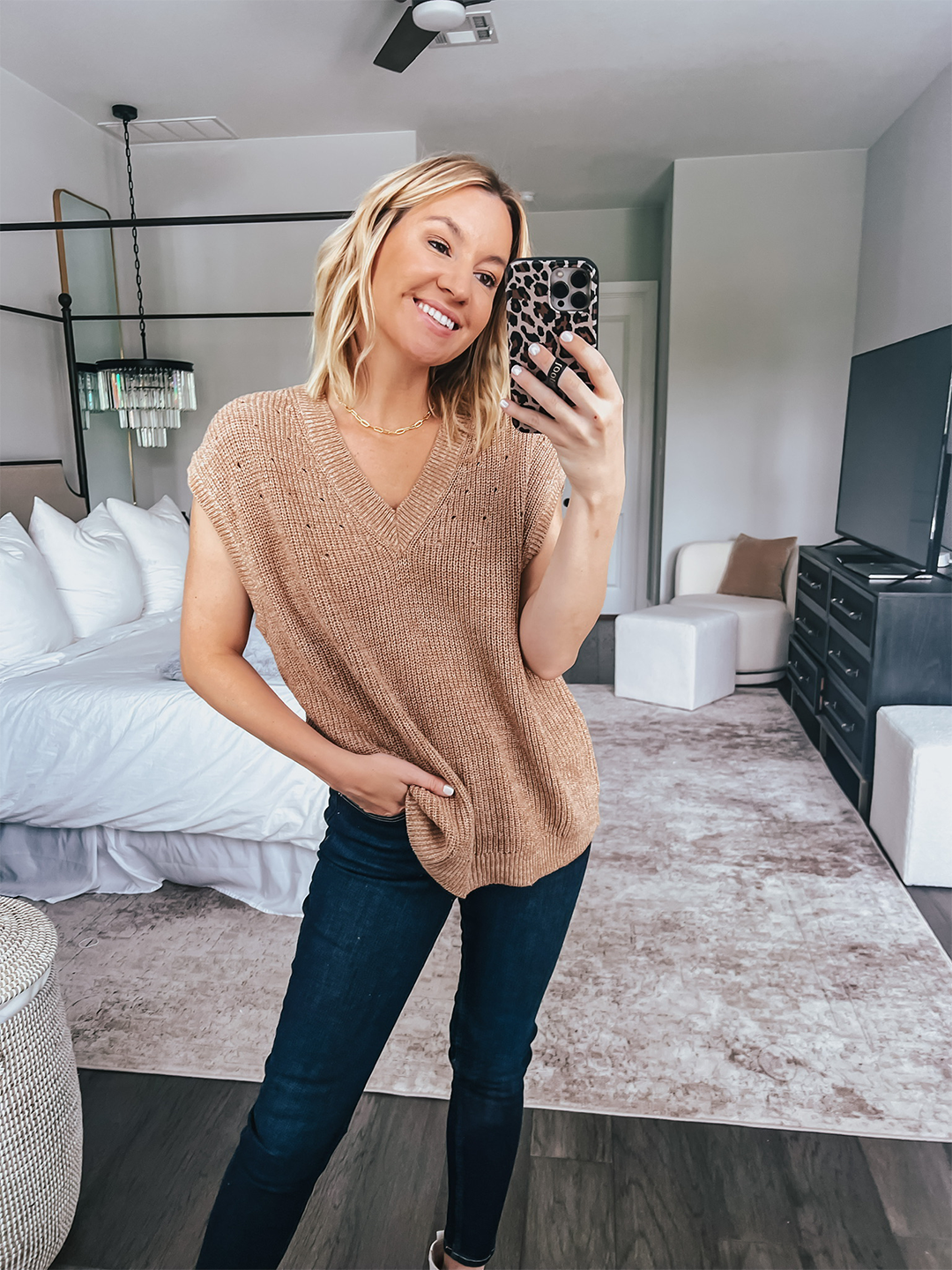 You can't go wrong with a sweater vest in the fall/wintertime! They are versatile and can be styled in so many different ways! For warmer days you can wear it by itself, and on chillier days throw on a long sleeve underneath!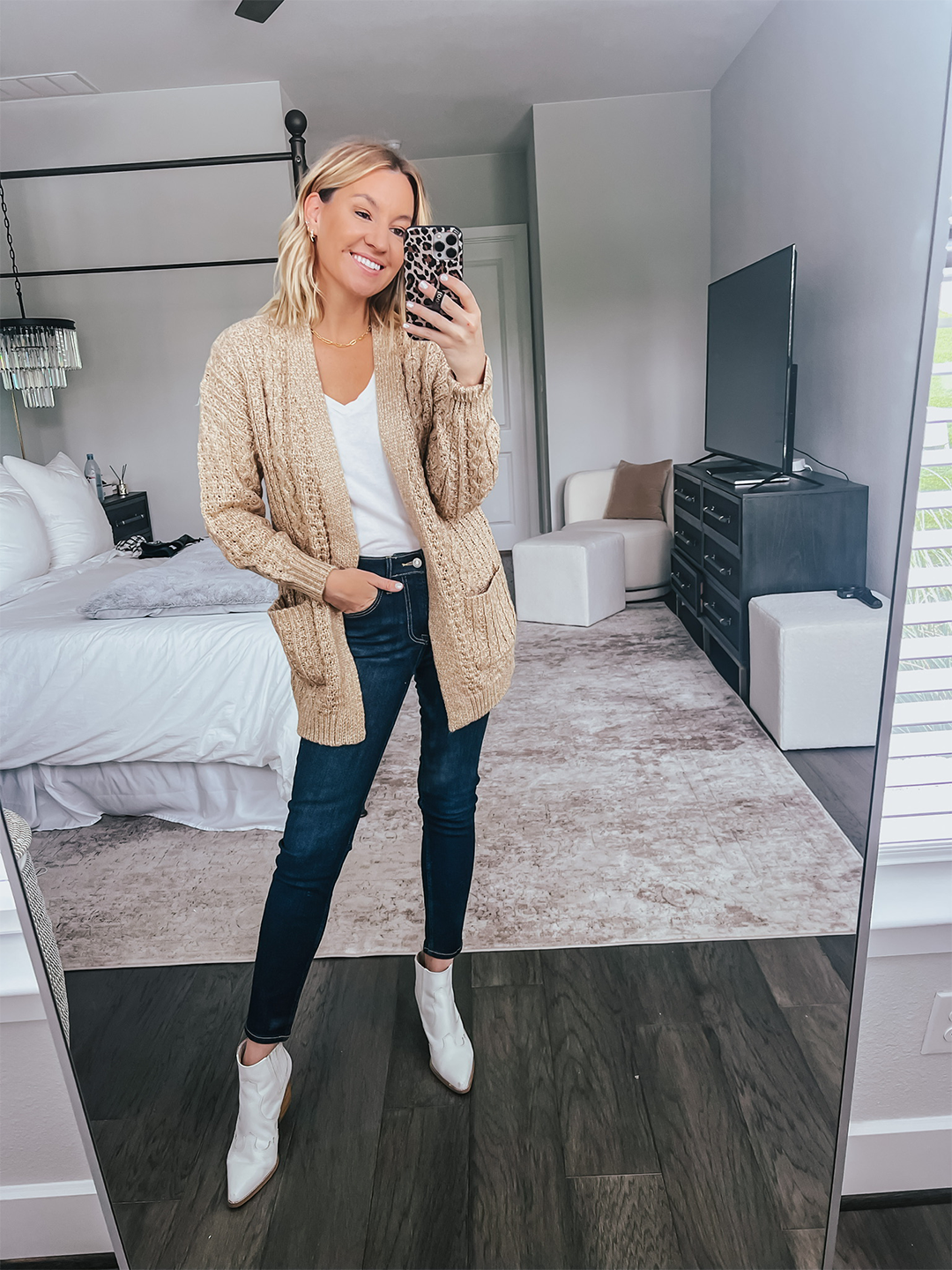 A cozy knit cardigan is the best closet staple. They are so perfect to have on hand for when it gets chillier. I even like to have one on hand in the summer for cold buildings and grocery stores!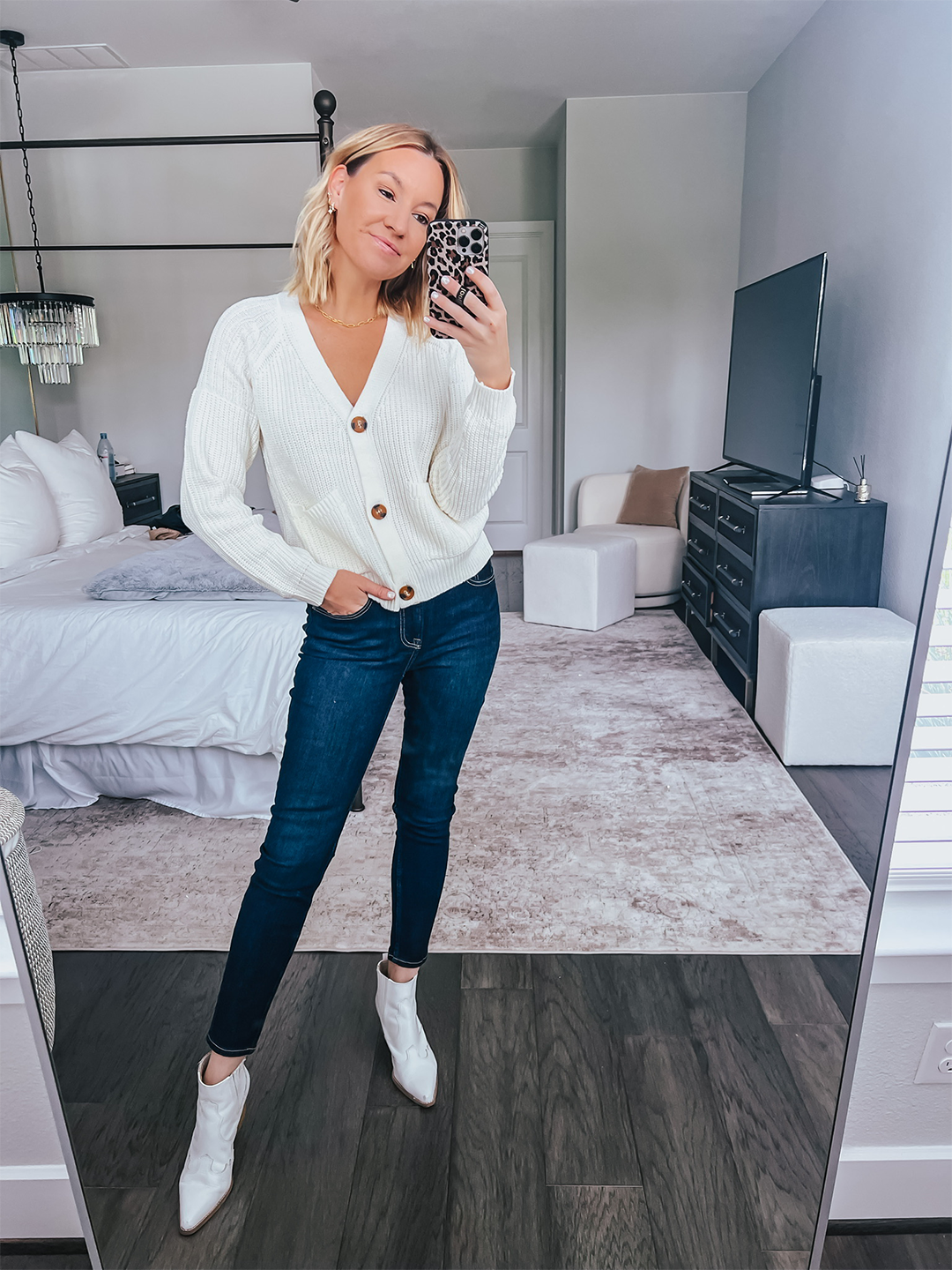 The cutest sweater that is super cozy + comes in a ton of different colors! This pair of denim is also an awesome find. Great if you're looking for a pair of darker denim for the workplace, or if you're just wanting a pair with no distressing! This sweater pairs perfectly with this adorable rancher that you can check out here!
Want some more fall fashion finds? Check out all of my favorites down below!



Thanks so much for stopping by! Happy fall shopping!
XO,
Lee Anne
A huge thanks to Walmart for sponsoring today's post. All thoughts & opinions are always my own