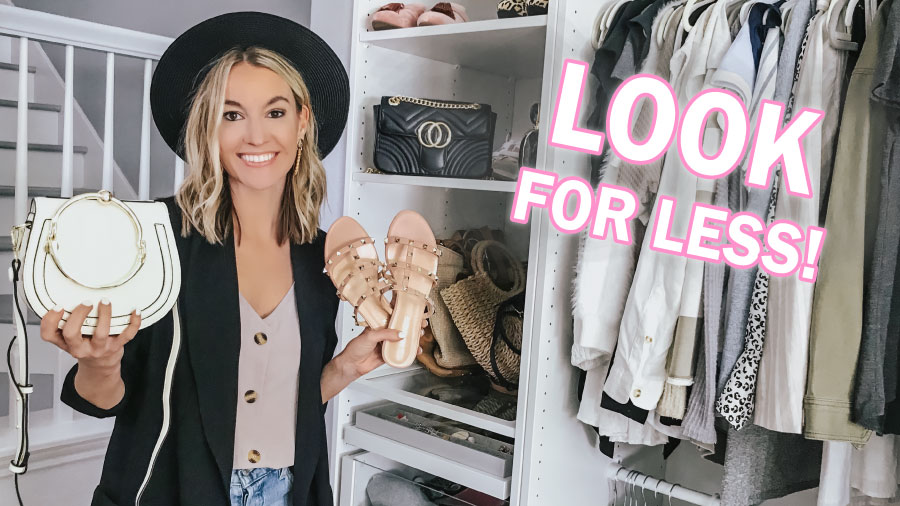 I wanted to put all of my favorite items that give you the "look for less" in one spot so y'all could find them easily. You can save SOOO much money while still getting the more expensive look! Below are some of the BEST dupes, looks for less, and designer-inspired items that I'm LOVING!
LV Pochette Metis in Reverse Monogram Canvas for $1880 // Amazon Dupe for $49
This brand has some of my favorite dupes on Amazon. In LOVE with the two-tone canvas of the LV Pochette Metis but this bag runs for over $1800 new and even more gently used! The Amazon dupe is only $50 and Amazon Prime shipping!
LV Damier Azur Key Pouch for $205 // Amazon Dupe for $15
I use this key pouch every day! I put my most used cards and cash in the pouch and attach my keys as well. It's probably my most used Look for Less item I've ever bought! It's held up really well!
Barefoot Dreams Cardigan for $134 // Walmart Dupe for $12
I found the best Barefoot Dreams dupe at Walmart for only $12! Comes in a ton of colors! Size up one size if you have long arms because they run short! So soft and cozy like the real deal but a fraction of the price!
Golden Goose Sneakers for $530 // Goodnight Macaroon Dupes for $85
THE BEST GOLDEN GOOSE DUPES! You guys I cannot believe that I found these dupes on the Goodnight Macaroon website! Seriously carbon copies of the real deal. Honestly would have bought the dupes if it wasn't for the real things being so cheap in Paris!
Chloe Nile Crossbody for $1690 // Amazon Dupe for $43
One of my favorite dupes! The quality again on this dupe so amazing. It made from real leather and it comes in a ton of colors. I wear this all the time when I need a smaller bag. Its definitely become a staple in my closet!
Ray-Ban Aviator Sunglasses for $163 // Amazon Dupe for $18
I wear these Ray-Ban dupes as much as I wear the real ones. They are seriously some of my favorite sunglasses. If I didn't have the real ones I would probably soley wear the dupes. Only $18 is such a deal compared to the price of the real ones.
LV Locky BB for $1700 // Amazon Dupe for $35
OMG guys! Your girl desperately wanted this Locky BB from Louis Vuitton for so long… then this dupe showed up on Amazon! The Dupe gods heard my requests and put this amazing dupe on Amazon for only $35 + Amazon Prime shipping! The quality is actually amazing!
Stay tuned for more "Look for Less" posts! I'm going to update this weekly!!
My Amazon Dupe Youtube Videos:
XO
Lee Anne