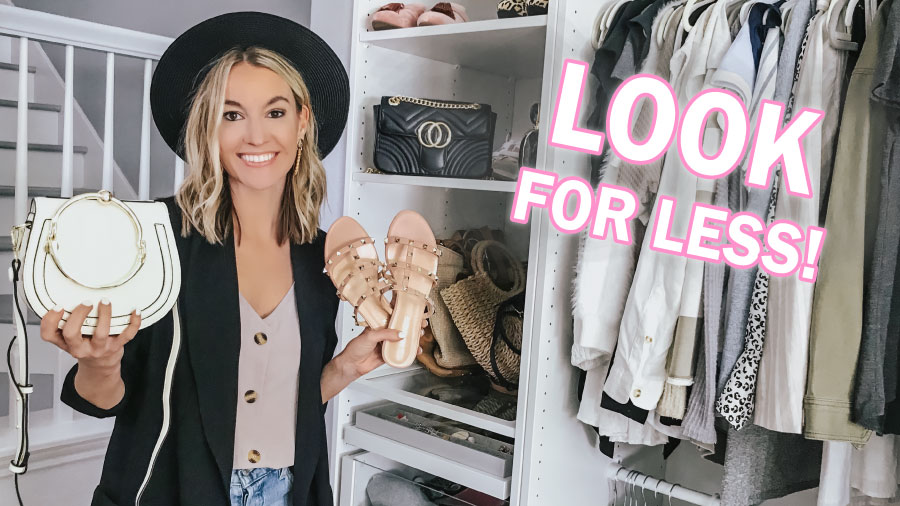 I wanted to put all of my favorite items that give you the "look for less" in one spot so y'all could find them easily. You can save SOOO much money while still getting the more expensive look! Below are some of the BEST dupes, looks for less, and designer-inspired items that I'm LOVING!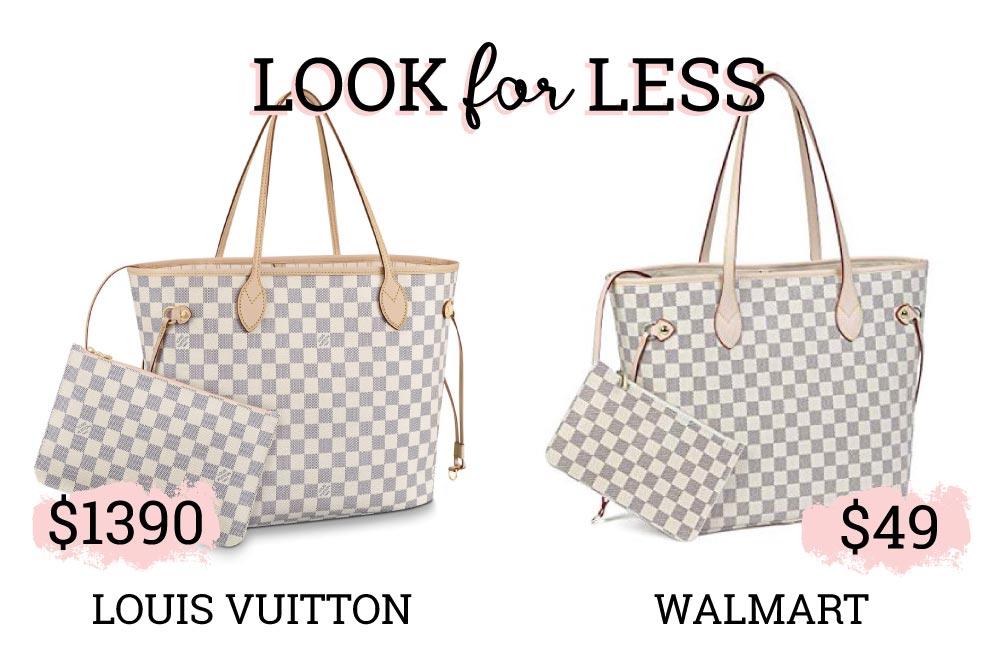 Neverfull MM Damier Azur for $1390 // Walmart Dupe for $49

This week's Look for Less is this LV Neverfull MM in Damier Azur dupe! I purchased this designer bag at the ripe age of 34 as my first designer purchase! I've finally gotten used to carrying around a full month's rent on my arm lol! I found such a good lookalike that doesn't copy the LV logo. The Walmart dupe for $50 is such a great option that looks sooo similar to the real daddy!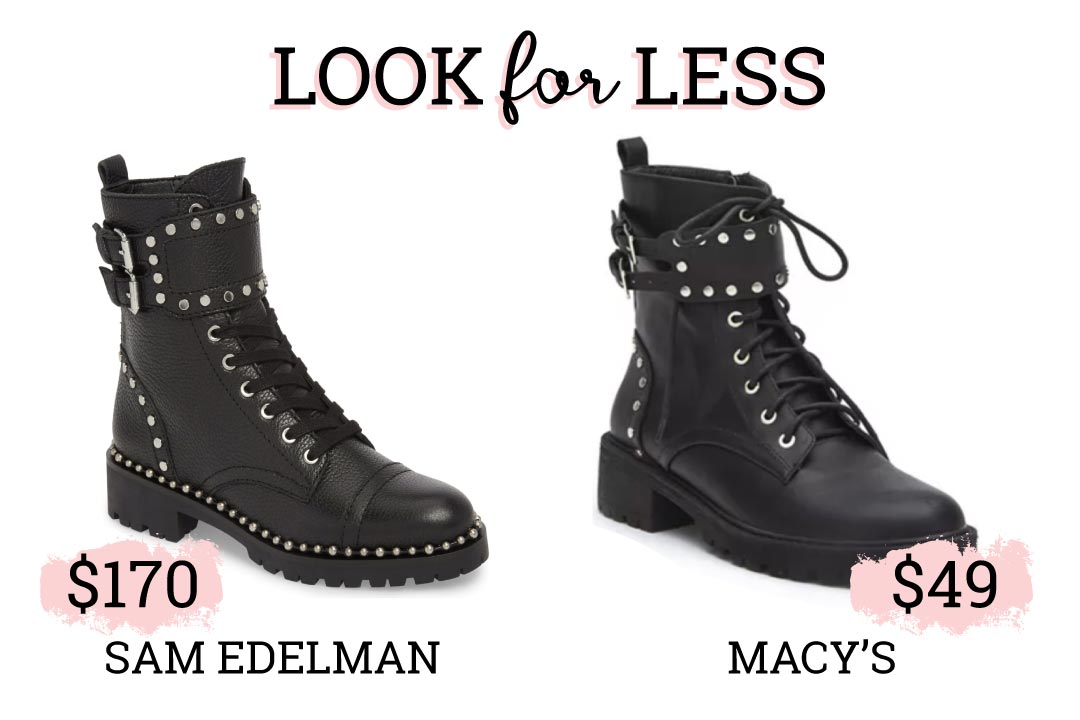 Sam Edelman Jennifer Combat Boots for $170 // Macy's Dupe for $49
This "Look for Less" is the Sam Edelman Jennifer studded combat boots!! Recently got them in and fell in LOVE.. but they are quite pricey! Found the best dupes for only $49 at Macy's!!!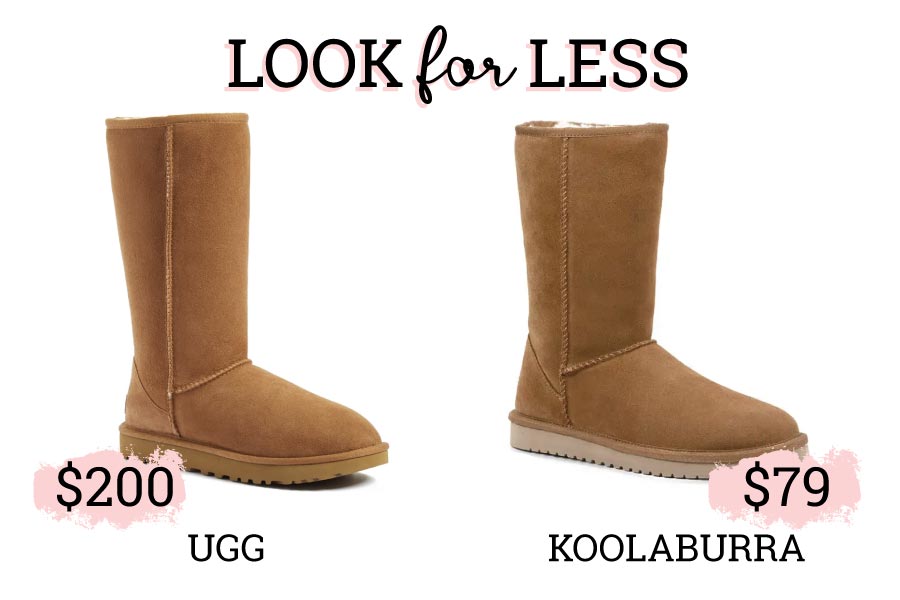 Classic Tall UGG Boots for $200 // Koolaburra Dupes for $79
This "Look for Less" is my Koolaburra by UGG boots!! When I found out UGG had a sister brand that was identical to UGG I freaked out! They are legit the same shoes but Koolaburra by UGG is sooo much cheaper!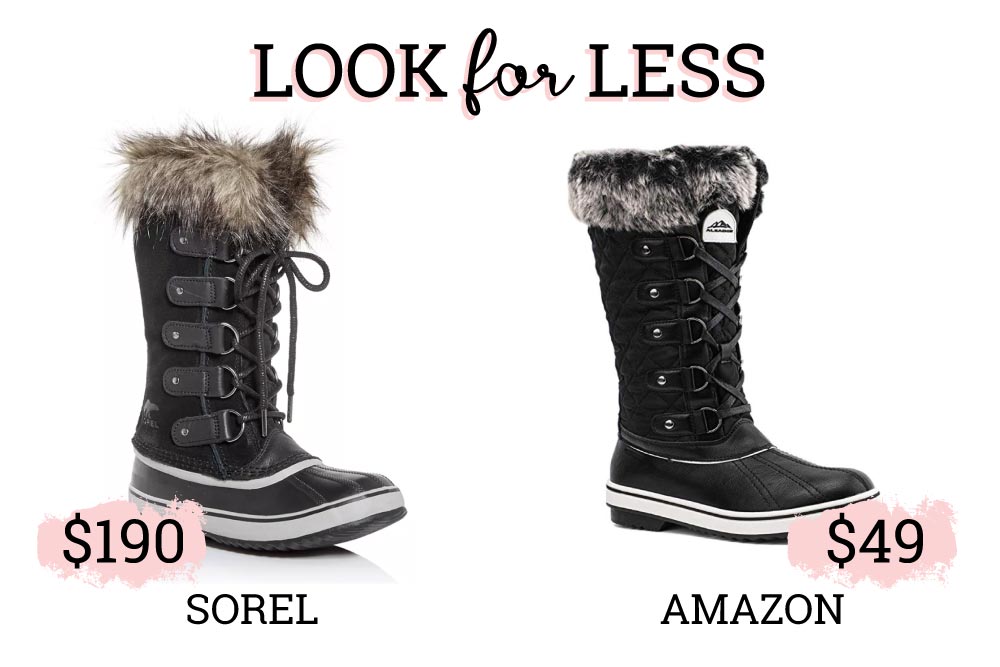 Sorel Joan of Ark Winter Boots for $190 // Amazon Dupe for $49.99
This "Look for Less" is my Sorel Dupes from Amazon!! I've had these since last year and they are one of the best dupes I have found. They fit TTS, come in 5 colors, and are Prime shipping!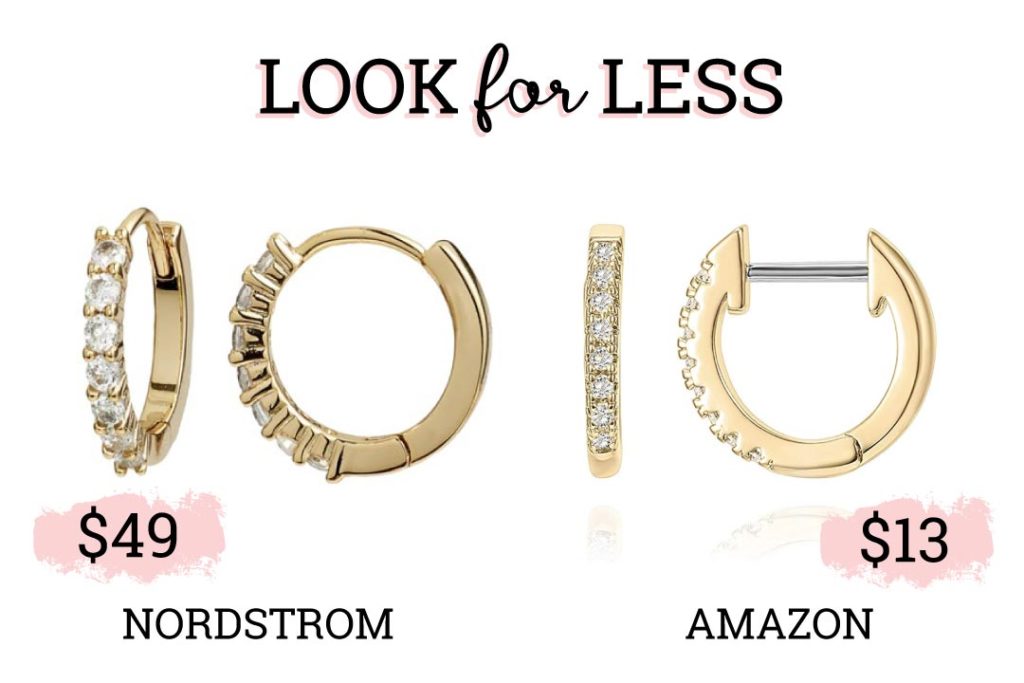 Nordstrom Huggie Earrings for $49 // Amazon Dupe for $13
This "Look for Less" is my favorite dainty earrings from Amazon! I LOVE these dupes for the Nordstrom huggie earrings. I've been wearing them in both lobe piercings. So lightweight and comfortable for only $13!!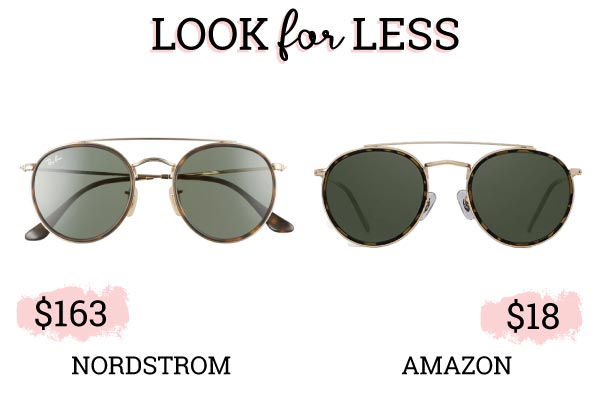 Ray-Bans for $163 // Amazon Dupe for $18
This "Look for Less" is a dupe for my favorite Ray-Ban dupes from Amazon! I have been obsessed with my Ray-Bans for over a year but they are over $150! Finally found the best dupes on Amazon that are basically identical and only $18!
YSL Camera Bag for $1150 // Amazon Dupe for $17.99
This "Look for Less" is a dupe for my YSL Camera Bag! I splurged on this YSL bag a couple of months ago as a treat to myself for working hard! I've ended up falling in LOVE with it and wearing it all the time. However… it's quite expensive! I found the best dupe on Amazon for only $17! It even has the quilting and tassel that I love so much about the real thing!
Abercrombie Fleece for $68 // Amazon Dupe for $26
This "Look for Less" is the Abercrombie snap up fleece that we know and love! I found the exact dupe on Amazon prime for only $26!! Honestly better than the real deal for us warm weather gals! It's lightweight while still being warm. Fits TTS and comes in more colors!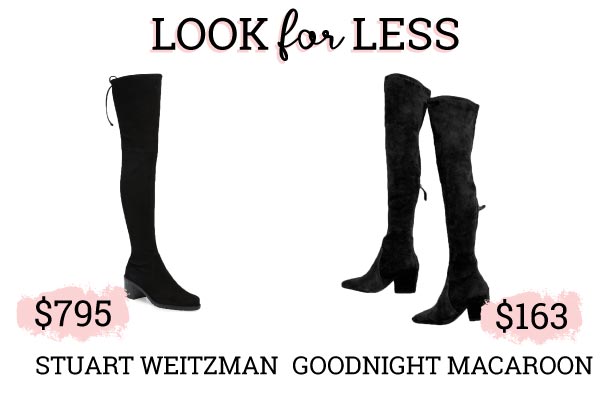 Stuart Weitzman OTK Boots for $795 // Goodnight Macaroon OTK Boots for $163
This "Look for Less" is my tried-and-true OTK boots from Goodnight Macaroon! I purchased the Stuart Weitzman OTK boots during the NSALE this year and I have to say…. for how much I spent on them I'm just not happy. The Goodnight Macaroon OTK boots have ALWAYS been my favorite! They fit PERFECT, don't fall down, and the heel is the perfect height! Follow the sizing guide on their website but for reference, I'm an 8.5 and I get the size 39. Also, save 40% OFF with code PREFALL (makes them only $97)!!
Stay tuned for more "Look for Less" posts! I'm going to update this weekly!!
My Amazon Dupe Youtube Videos:
XO
Lee Anne