Nordstrom Anniversary Sale 2018: Top 9 Men's Items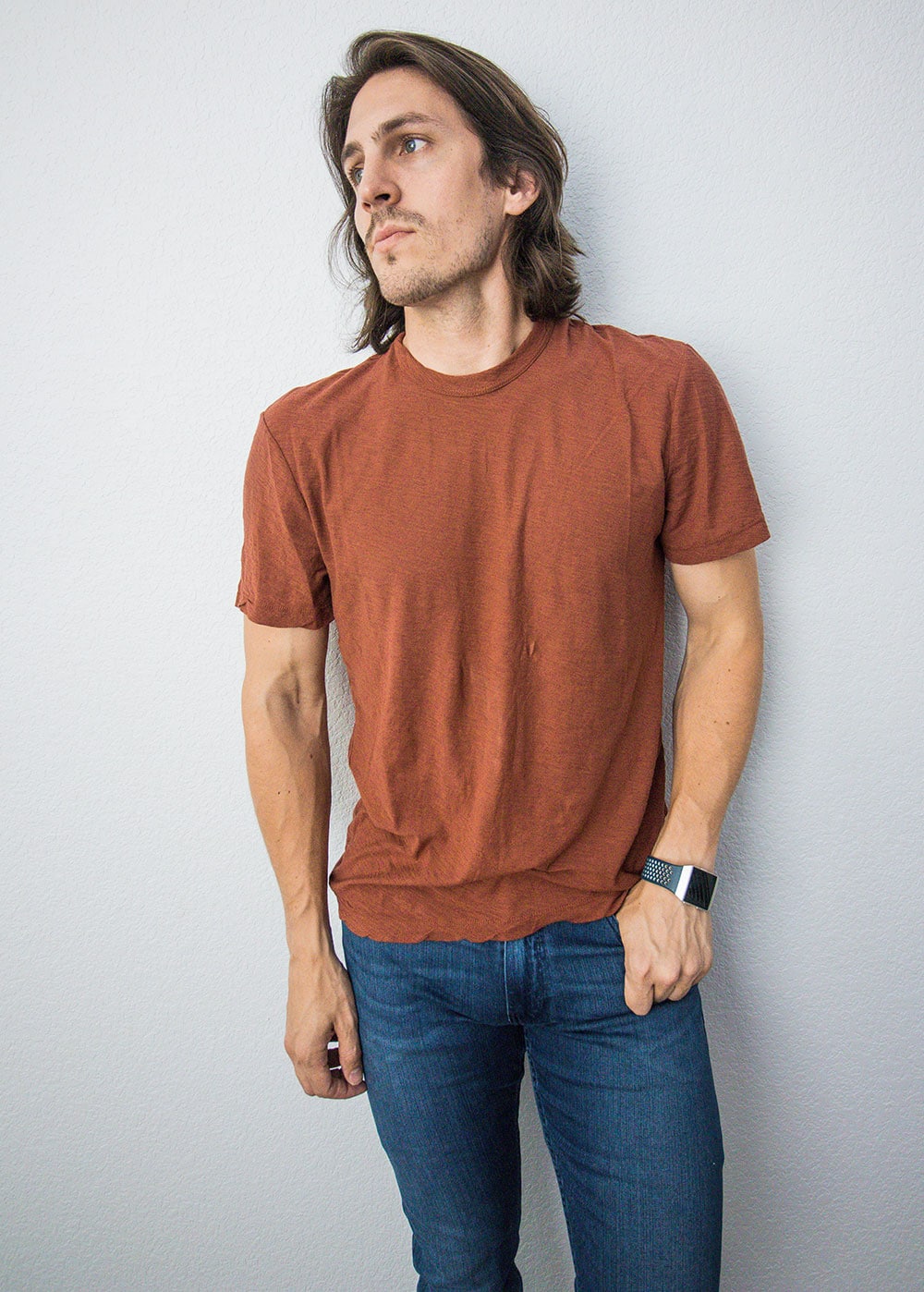 This is the SUPREME menswear list from the Nordstrom Anniversary Sale.  My husband, Dylan, and myself spent hours going through the men's stuff. We narrowed it down to our top 9 favorites, and are sharing them below! My husband will also be doing a try on & saving it to his Instagram story highlights for you guys, so make sure you are following his Instagram HERE.
NORDSTROM ANNIVERSARY SALE TOP 9 MEN'S ITEMS
Patagonia has been one of Dylan's favorite outerwear brands since he was a little kid.  In fact, we have a Patagonia jacket that he wore when he was 2 years old that Noah wore too! SO cute! He loves the fit of this one, and if you're looking to grab Patagonia during the sale, do it fast. They typically sell out. He is wearing his . normal size large in this jacket.
These were Dylan's absolute favorite shoes from the sale. Mine too, actually. The green is really cool because it makes it feel not so much like an "athletic shoe". You can wear these with just about anything, and the color is perfect for Fall. They literally matched everything he tried on! He got his normal size 12 in these, and they fit true to size!
SO CUTE! The one long sleeve henley we ended up loving the best. There were quite a few options this year, and this one was great quality at an affordable price. The coloring/wash on it is awesome, and it fits true to size!
These are a steal at $50! If your man is looking for a new athletic shoe to wear to the gym these are the winners. They fit true to size, and Dylan his normal size 12 in these!
Dylan has a hard time finding athletic shorts he loves. He usually wears Nike or Adidas, but he always complains that they are tight in the waist (which is weird because he's not a big guy). He's really in shape, so it's so weird. He's always like "Why are my dang shorts so tight?" LOL. If he sizes up they are always too long and weird looking. He literally found what he had been looking for with these Zella shorts. He had never tried them before, and now he is hooked. They fit him perfectly (he got a size
Dylan loves Ted Baker jackets. The fit on them is always amazing, the fabric is so soft, & they are comfortable. The price is somewhat high, but he has Ted Baker jackets in his closet from years ago that he can still wear. They are a closet staple! He wears his normal size large in this jacket.
OMG how cute is this!? The material is SO soft too. This was probably my favorite casual shirt for men. It has that casual surfer vibe, and Dylan loved it too. Fits true to size, he got a large.
Dylan is obsessed with Paige Denim. He has "jean rage" so when he is in uncomfortable jeans he gets mad, LOL. Paige Denim doesn't give him "jean rage". Although they are pricey, they are seriously like butter. He owns them in multiple washes, and this wash is called Barnett. Dylan wears a 33 or 34 in jeans, and he gets a size 33 in Paige Denim, so if you are on the edge, go for the smaller size. He is wearing the same pair linked above in all of these photos (the top one with the Patagonia jacket he is wearing them, but in another wash that is also part of the sale!).
My goodness this tee is SO good. I actually spotted it across the room when I was in the menswear department. I LOVE the collar & the fit. It's a higher priced tee, so if you're looking to get your husband a freaking awesome t-shirt snag this one during the sale. Comes in more colors, and the fabric is amazing. For sizing, Dylan ended up getting a size 3. He is normally a size large in shirts.
Thank you guys so much for shopping through my links & supporting me. I spent DAYS picking out the best from the Nordstrom Anniversary Sale this year, and I'm so excited that you guys use me as your resource for shopping!
MORE 2018 NORDSTROM ANNIVERSARY SALE POSTS BELOW: