Mom Pressure, It's A Thing: Toddler Edition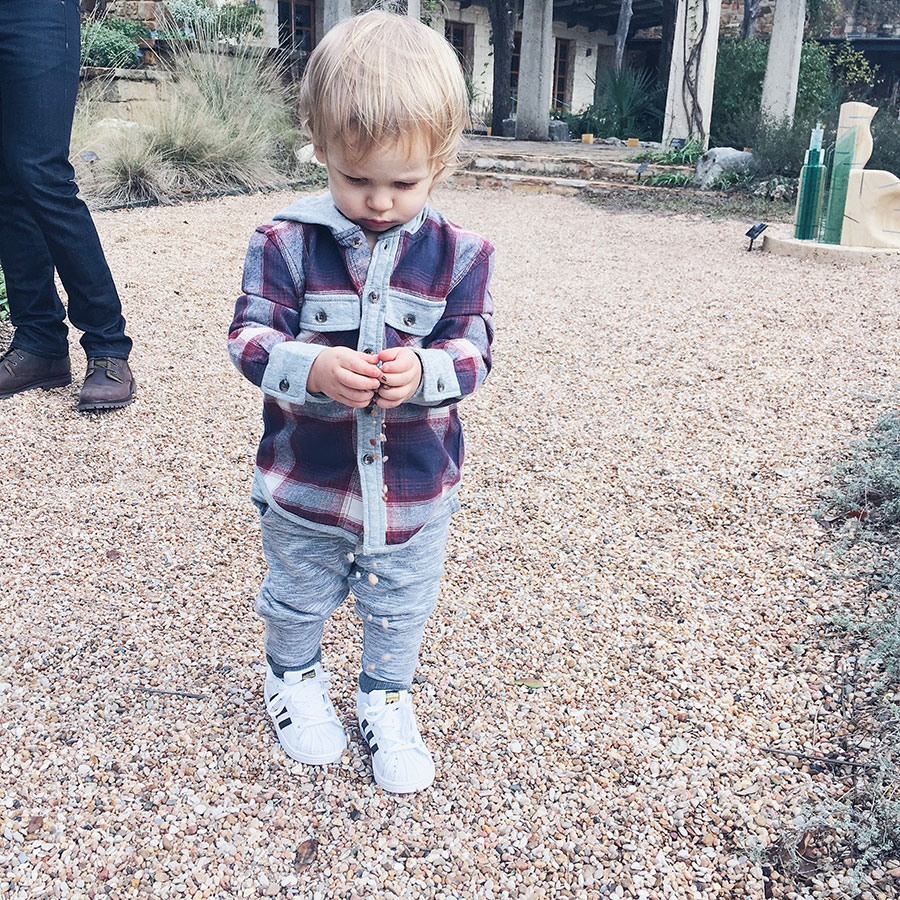 Wouldn't it be nice if mom pressure vanished once your child was a toddler? I was just reading over some old mom life posts of mine here on the blog, specifically this one about mom pressure from when Noah was very young.  Noah will be 2 this month. It's extremley hard to believe, but I thought I would share some ways in which I've been feeling mom pressure lately.
CHOOSING A NANNY OR DAYCARE
I've made it this long without much help in the childcare department. We have my sister who watches Noah one day a week right now, and then we've had her help when we've had events, but other than that it's just been Dylan and I looking after Noah. He's never been to daycare or been babysat at anyone's house but ours. Some would say that he's sheltered, but I would say he's 2, there isn't such a thing as sheltered at the age of 2. I have plans of putting him in a daycare when he's older once I notice he isn't enjoying his time at home, but he seems to love being at home right now. Dylan and I switch days when we take care of him, and then my sister takes one day. Recently we've been interviewing nannies so that we can get help 2 more days of the week. That will give us 3 whole days a week, and I'm already feeling mom pressure about it. Isn't that crazy!? Mom brain will do crazy things to you!
BIRTHDAY PARTIES
I'm not one to throw lavish birthday parties, and I just have never been. I'm much more of a small, close knit, family get-together kind of girl. Noah literally has about 3 friends his age, so it's not like we would be having a toddler rager on his second birthday anyway. I don't have a ton of friends who have kids his age, and I don't live near family, so it can be hard to find a bunch of buddies for him at this point in his life. I'm in a couple of mom groups on Facebook and so many moms in those groups are stressing over their child's upcoming second birthday. Honestly I hadn't even thought about what we would do for Noah's until I clicked on that group the other day. As soon as I did the mom pressure started pouring in. How could I not already be planning my little guy's birthday? Such a bad mom, right!? Eek, mom pressure to the max.
REACHING MILESTONES
I've literally had other moms tell me that Noah would be saying more words if he went to daycare. That's a sentence that really gets to me. Um no, he say's plenty of words for his age, he just doesn't talk a ton when big groups of people are around yet. I do see other toddlers his age saying more words, but then I also see toddler's his age saying less words, and I can guarantee every mom out there puts pressure on themselves if their toddler isn't speaking full on sentences by the time they are two.
One of the biggest things I've realized lately when it comes to mom pressure is that it boils down to the amount of information we all have at our fingertips. During my moms generation they didn't have google to stress them out about the littlest things. They didn't have Facebook groups where they could browse the life of other moms and their toddlers. They didn't get invited to multiple online mommy and toddler playdates and stress out about missing them. Obviously they felt mom pressure in some ways, but I think it may have been easier without the massive amount of information we have available at our fingertips today.
The only thing we can do to make it easier on ourselves is to belittle the mom pressure voice inside our head, do our best, and love our kids unconditionally.
Noah's Joggers  – our favorite pair! // Noah's Sneakers // Shirt sold out
What mom pressures are you dealing with lately? How have you coped with them? Leave your thoughts for me in the comment section below. Thanks so much for stopping by sweet friends!
XO,
Lee Anne