How Much To Charge For Instagram Sponsored Posts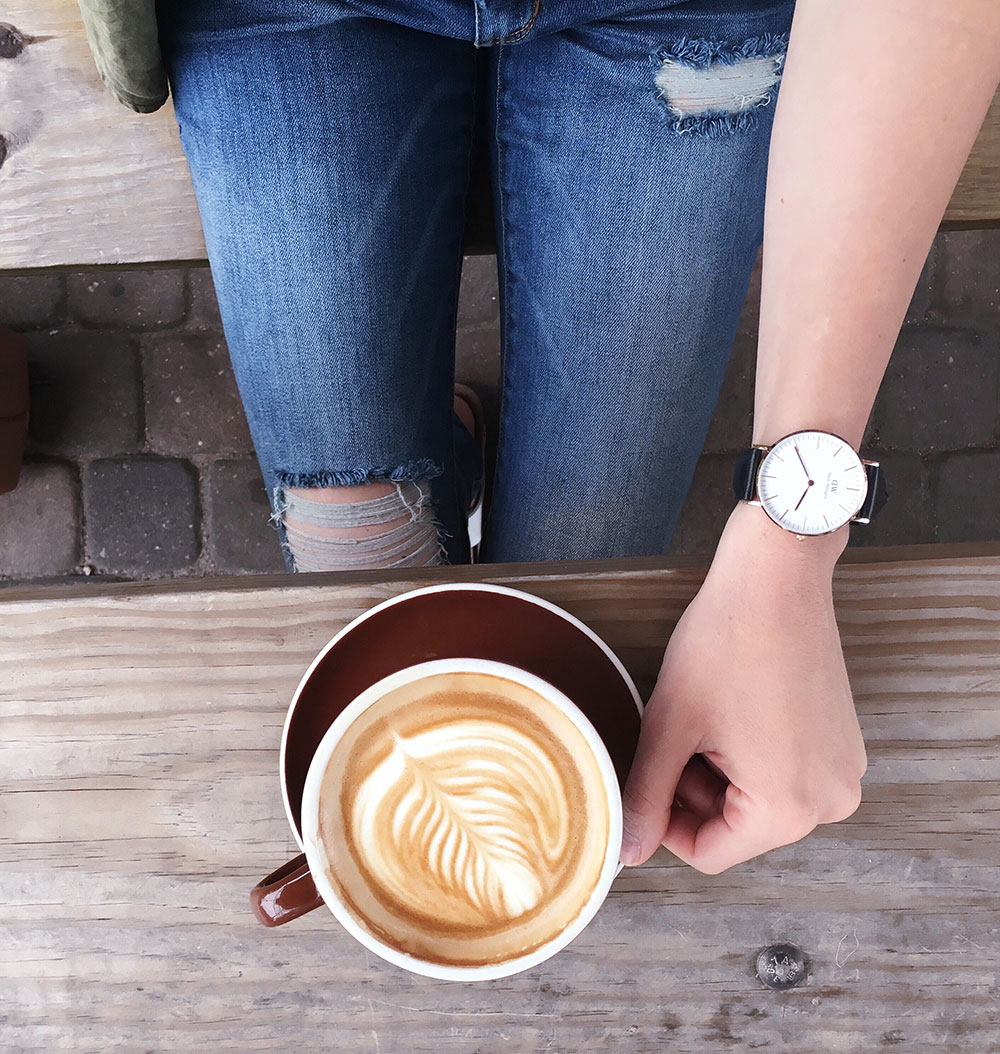 One of my most popular blog posts was about making money on Instagram. It really is an intriguing topic even if you aren't a blogger and you just enjoy my fashion & lifestyle posts.  You can find my original blog post about how to make money on Instagram HERE. Now it's time to dive into how much to charge for a sponsored Instagram post.
Do I make money off of every Instagram photo I post? Ha, ya right. If I did my entire feed would feel forced and I would hate it. I also probably wouldn't be living in a small apartment or sharing a car with my husband (or maybe I would…. It's fashionable to be a minimalist and save money right?? Ha!). Either way I love including personal photos on Instagram because that's what it's all about. I do believe that if you have spent time and money on building your following then it's okay to mix in Instagram sponsored posts every now and then.
I've received the how much to charge question numerous times so it's time to chat about it!  I'm huge on helping other bloggers, being open about blogging, growing the blogging community, and learning from other bloggers. What's the point in being secretive? Share the knowledge people! Please if you have any tips for me always leave them in the comments. I'm continuously learning new things and growing as a blogger so I love learning from you as well.
When ti comes to Instagram sponsored posts, this equation works if you are either pitching a brand or if a brand comes to you. I've used this equation multiple times. Sometimes it works and sometimes it doesn't. Sometimes I receive a response right away and sometimes the brand doesn't respond at all. It's all a negotiation just like anything else.
It all comes down to CPM. CPM means the cost to reach one thousand people. A good average CPM for a sponsored post is usually anywhere from $5-$10. I think asking for $7 is a good place to start because it's right in the middle. If you want to shoot for $10 because you have really high engagement go right ahead, but if the brand doesn't have a big budget you can always try to justify $5 CPM because $5 per 1,000 people reached is very reasonable!
Here's an equation to help you determine what you should charge for Instagram sponsored posts. I've broken it down for 5,000 followers, 10,000 followers, and 20,000 followers. (All you need to do is take your followers/1,000 and multiply that by $5, $7, or $10.
YOU HAVE 5,000 FOLLOWERS
• $25 per post at a $5/CPM
• $35 per post at $7/CPM
• $50 per post at $10/CPM
YOU HAVE 10,000 FOLLOWERS:
• $50 per post at a $5/CPM
• $70 per post at $7/CPM
• $100 per post at $10/CPM
YOU HAVE 20,000 FOLLOWERS:
• $100 per post at a $5/CPM
• $140 per post at $7/CPM
• $200 per post at $10/CPM
I always get a little nervous before sending over my price to brands. I think to myself, wait am I worth this amount? Then I simply tell myself, "Lee Anne you've spent 2 years focusing on your following, spent countless hours working on engaging with followers and finding new ones, and spend a ton of time photographing/curating your feed." I also tell myself "Give it to me I'm worth it" Ha, sorry I had to include that musical reference because it's 6:00 am while I type this and I'm kind of sleep deprived. When I'm sleep deprived I get a little random.
A huge takeaway from this post that I haven't mentioned yet is that you should never work with a brand solely because they pay their Instagram sponsored posts well. Always make sure that the brand fits you, your audience, and your blog. This is a bit of an extreme example, but if you're a fashion blogger and a fishing company reaches out wanting you to post about their new line of fishing poles and offers you a $10 CPM don't do it.
SHOP THE POST:

I hope this post was helpful and please leave some tips for me and others in the comments!