Creating A Cohesive Instagram Feed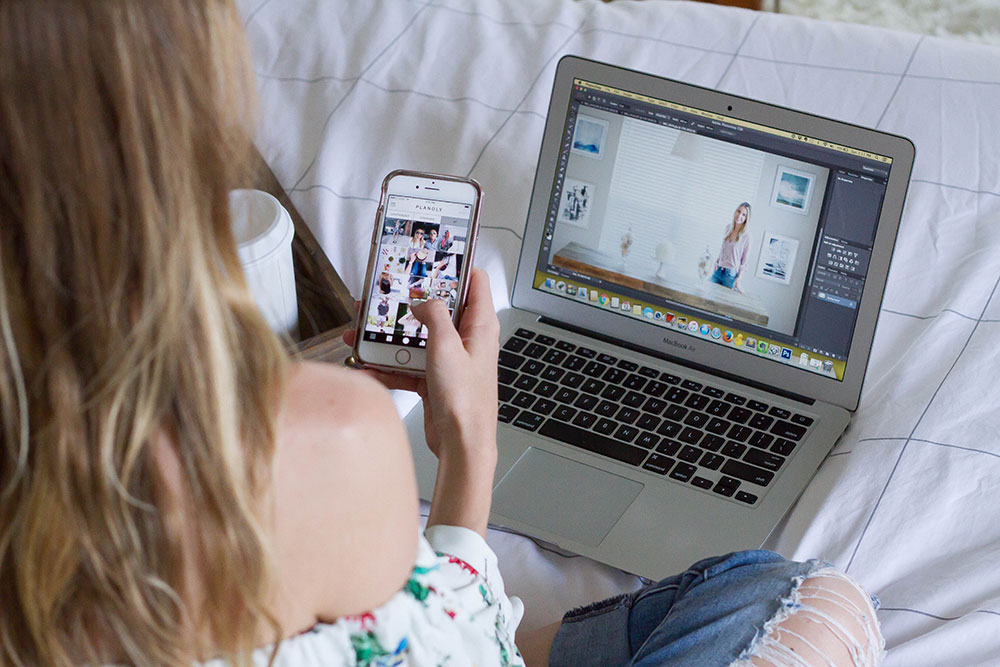 Raise your hand if you've ever deleted a photo because it didn't fit in with your Instagram feed? Okay, all of our hands are raised right now… let's be honest. Does anyone else get that mini heart attack when you post a photo to your Instagram feed, and then delete it really quickly because it doesn't fit in with the feed? Yup, I've been there like a million times.
I've been using Instagram for a long time now, and have just reached 59k followers, yay! I've put a lot of focus into growing my following, and increasing my engagement. My most recent focus has been creating a cohesive Instagram feed. You know when you go to a blogger's Instagram feed and you just want to scroll all day long? Yes girl, that's what we are going to learn how to do today! With just 3 easy steps, we are going to become that blogger with the cohesive Instagram feed.. Are you ready for this???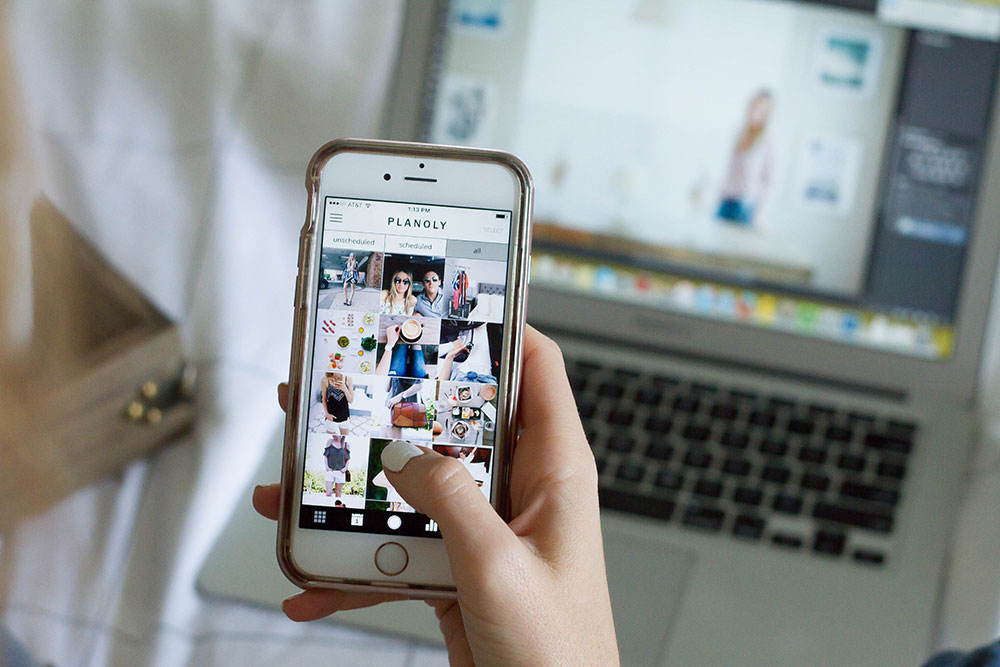 Choose Your Photos Wisely– Okay, this may seem like a no-brainer, but it's important to choose your photos wisely. Just because you went to Target and snapped a picture of a cute pillow, doesn't mean you need to share it, unless it fits in with your feed (that's what Snapchat is for!). Make sure that all of your photos go together and make sense. As a blogger you are a brand, so you need to think of yourself as a brand. A lot of bloggers choose to only shoot clothing or backdrops that are certain colors, so that the colors on their feed are cohesive and blend well together. Sometimes, that's not always possible, but you can usually edit the photo to make it fit in with the rest… if you follow step #2
Edit Your Photos The Same Way in VSCOcam- Whenever I take a photo I automatically upload it to VSCOcam. I do all of my editing in VSCOcam, well for the most part. Sometimes I use Facetune to whiten the walls of my bedroom- no joke, ha! If you need to make something whiter to match your feed the whitening tool in Facetune is pretty much magical. For VSCOcam I try to use the same edits every time, but sometimes the picture might not need a certain edit so you kind of have to play with it. I usually play with the edits, until I feel like the photo matches the colors in the previous photos. Sometimes I have to pour a glass of wine to deal with how much of a perfectionist I can be about this!
Use Planoly to Plan Out Your Feed– VSCOcam doesn't let you move the photos around once you have them edited. Planoly lets you just click them and move them around so you can actually plan out exactly how your Instagram feed will look. It's genius, and probably the best $7/month I've ever spent. I can plan my photos ahead of time, and make sure it all flows together nicely. Something else that I really like about Planoly is that it tracks your stats. It tells you which photos have received the most likes, the most comments, and what your popular posting times are.
SHOP THE POST:

Well it's time to get back to obsessing over my Instagram feed, LOL. Who else is hooked on making their Instagram feed look perfect? I think there should be a support group for us, ha! If you have anymore tips please leave them in the comments below! Thanks so much for stopping by!