Staying Optimistic During Everyday Life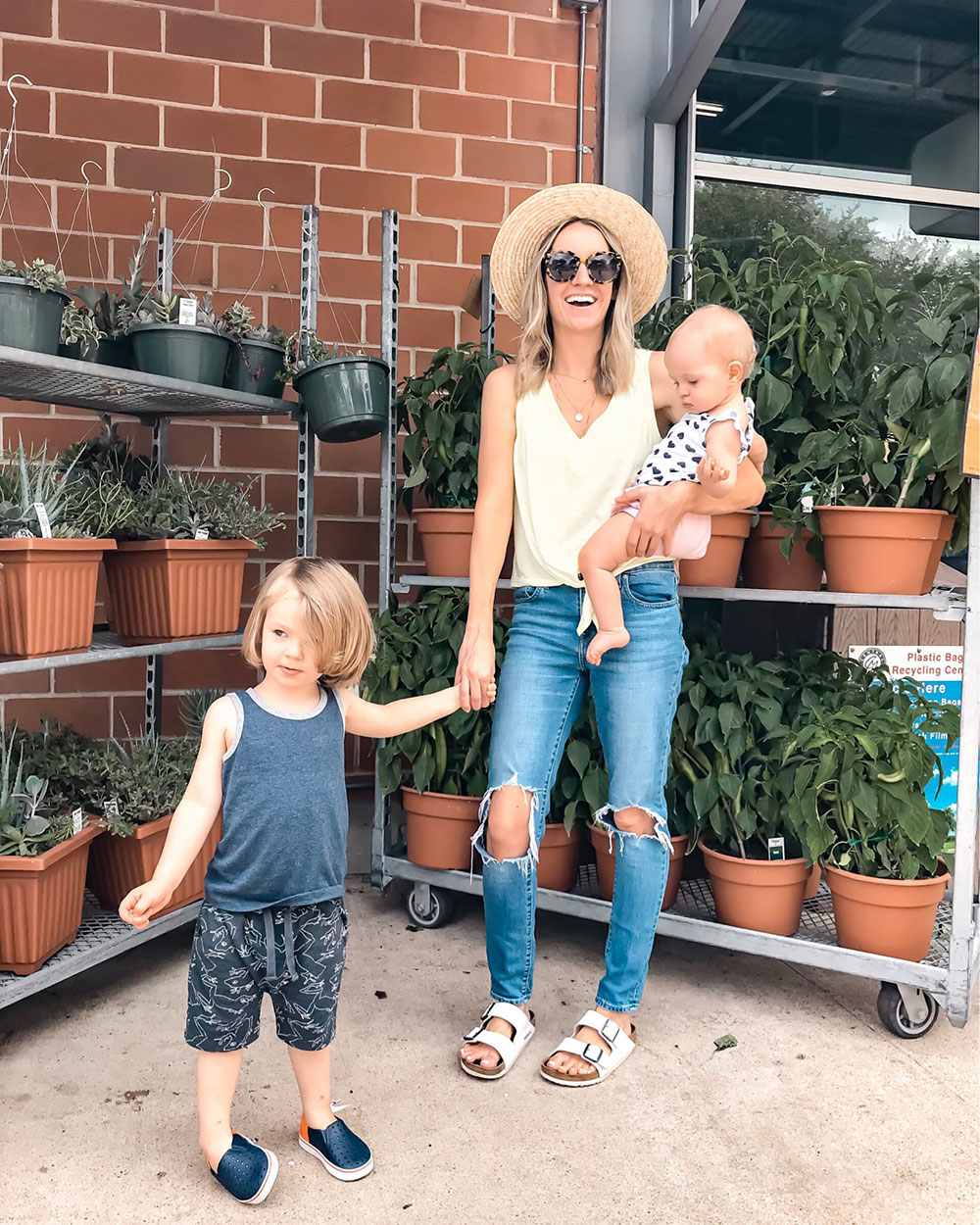 This post is sponsored by Frost Bank. All thoughts & opinions are my own. 
You know the moments I love the most? The ordinary ones. The moments that involve me and my family driving to the grocery store. The moment that my 3 year old son tries a new food for the first time while we are strolling the aisles looking for samples. The moment my daughter smiles at me as I buckle her into her car seat. Everyday life is made up of these simple, yet incredible, moments.
It's been an amazing month following the 30 Day Optimism Challenge put together by Frost Bank. You can read more about the challenge I set out for myself in my first blog post HERE. The challenge aims to inspire optimism in three ways: fostering generosity, building community, and changing perspectives.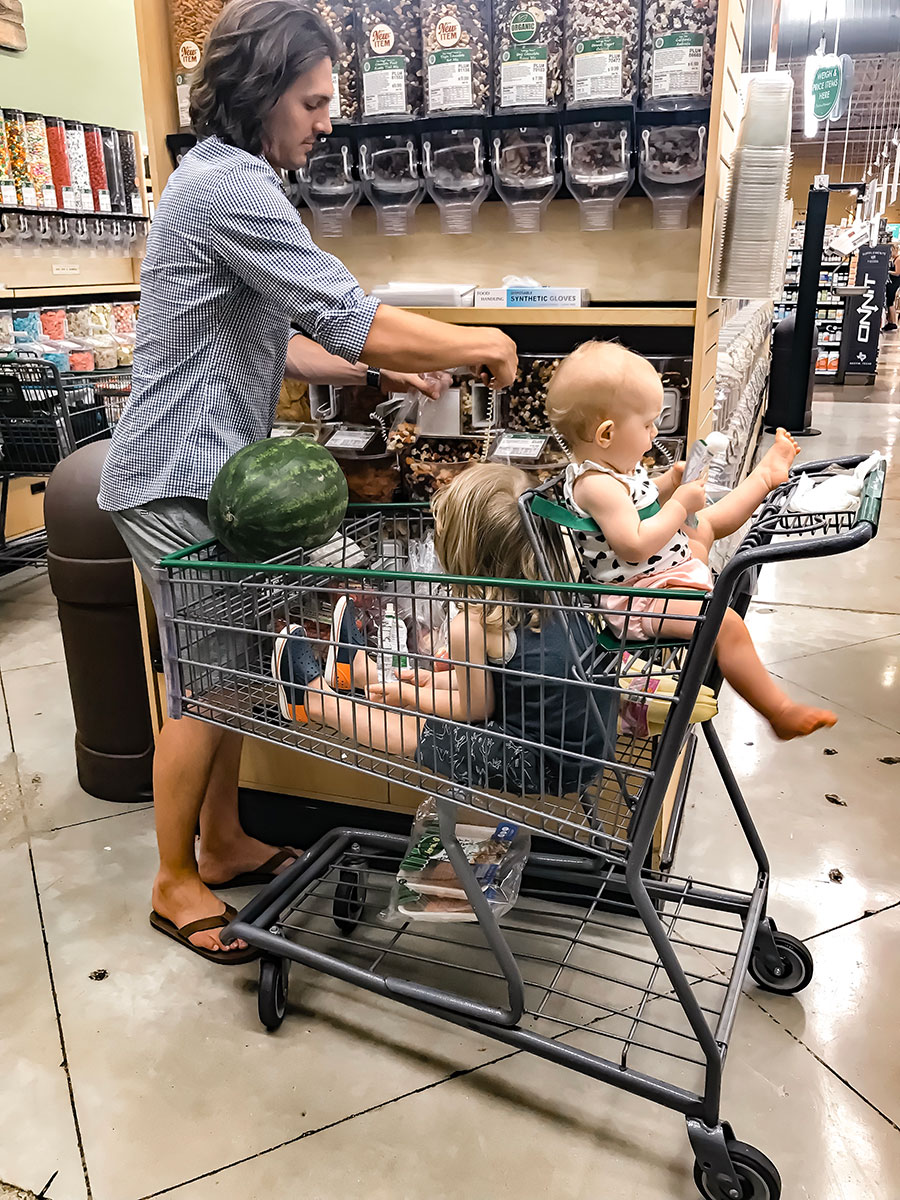 As a mom, it's easy to get bogged down. Everyday life can be monotonous & the days can blur together. It's easy to get overwhelmed & anxious which can turn into an awful feeling. You can easily be put into a bad mood, and your mind can switch from positive to negative. The great thing about your mind is that you can change it. Changing perspectives was my favorite way to foster optimism this month.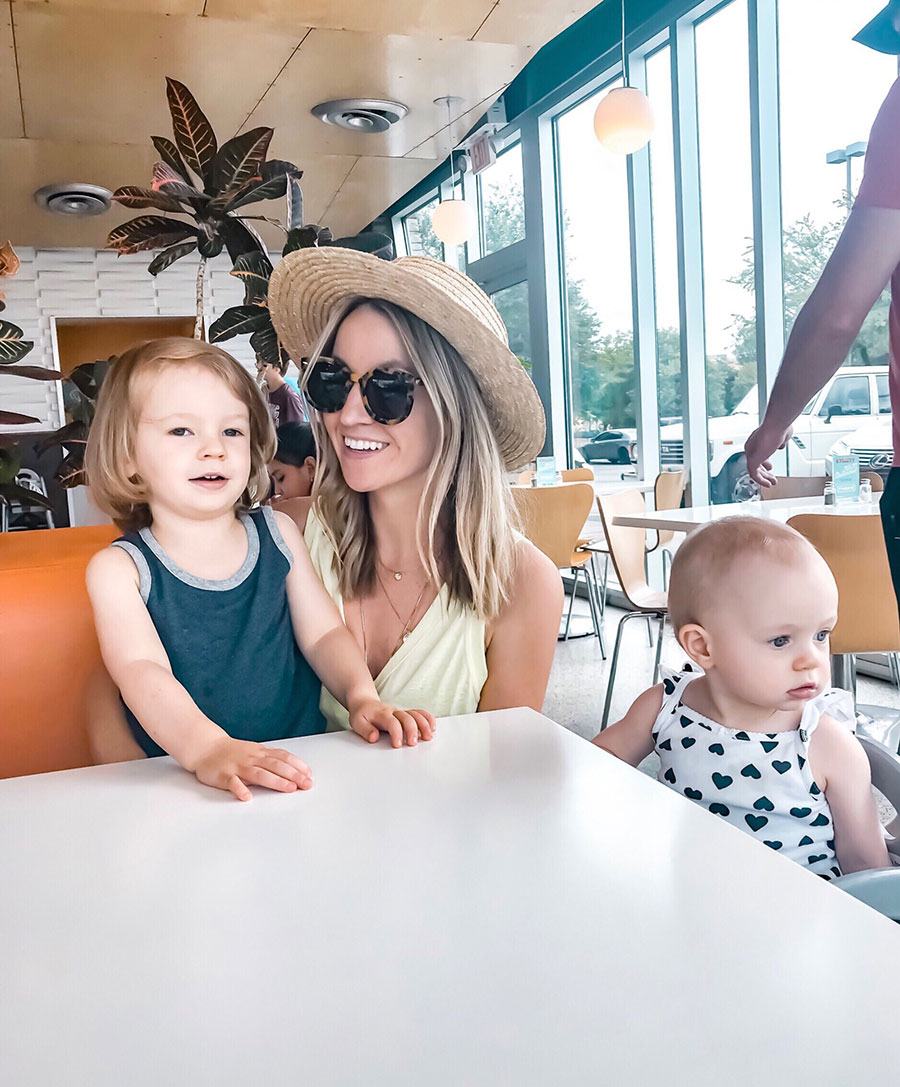 One of my favorite challenges is actually from today (day 24 in the challenge). It says to "Take some deep breathes and let the stress of the day slip away. Now, play the day back in your mind and enjoy the things, big or small, that went well." Have you guys ever seen the movie About Time? If not, you must watch it. The main character is a time traveler. He can go back in time and change any part in his day to make it better for him. Towards the end of the movie he doesn't change one of the days. He goes back and relives the ordinary day & enjoys every single second of it. He sees the beauty in the simple, everyday moments, and that is my absolute favorite part of the movie.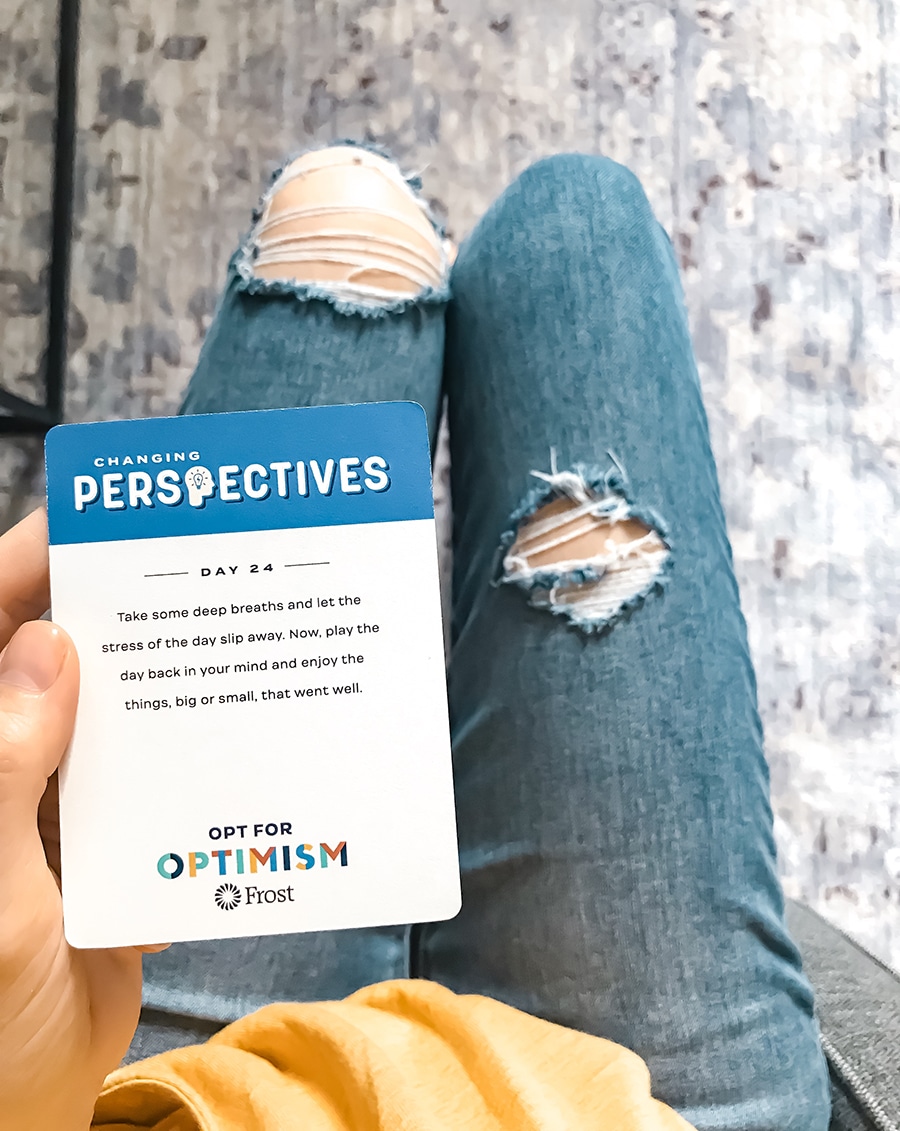 This challenge has been awesome. I'm forever keeping these little cards that Frost Bank sent me that show the daily challenges. I want to instill optimism in my kids, and I think these will come in handy as they are growing up. Have you guys been participating in the challenge? There are still a few days left to check it out!
Thanks so much for stopping by, and I hope this has inspired you to enjoy all of the little moments today!
XO,
Lee Anne