Motherhood: Savoring The Baby Stage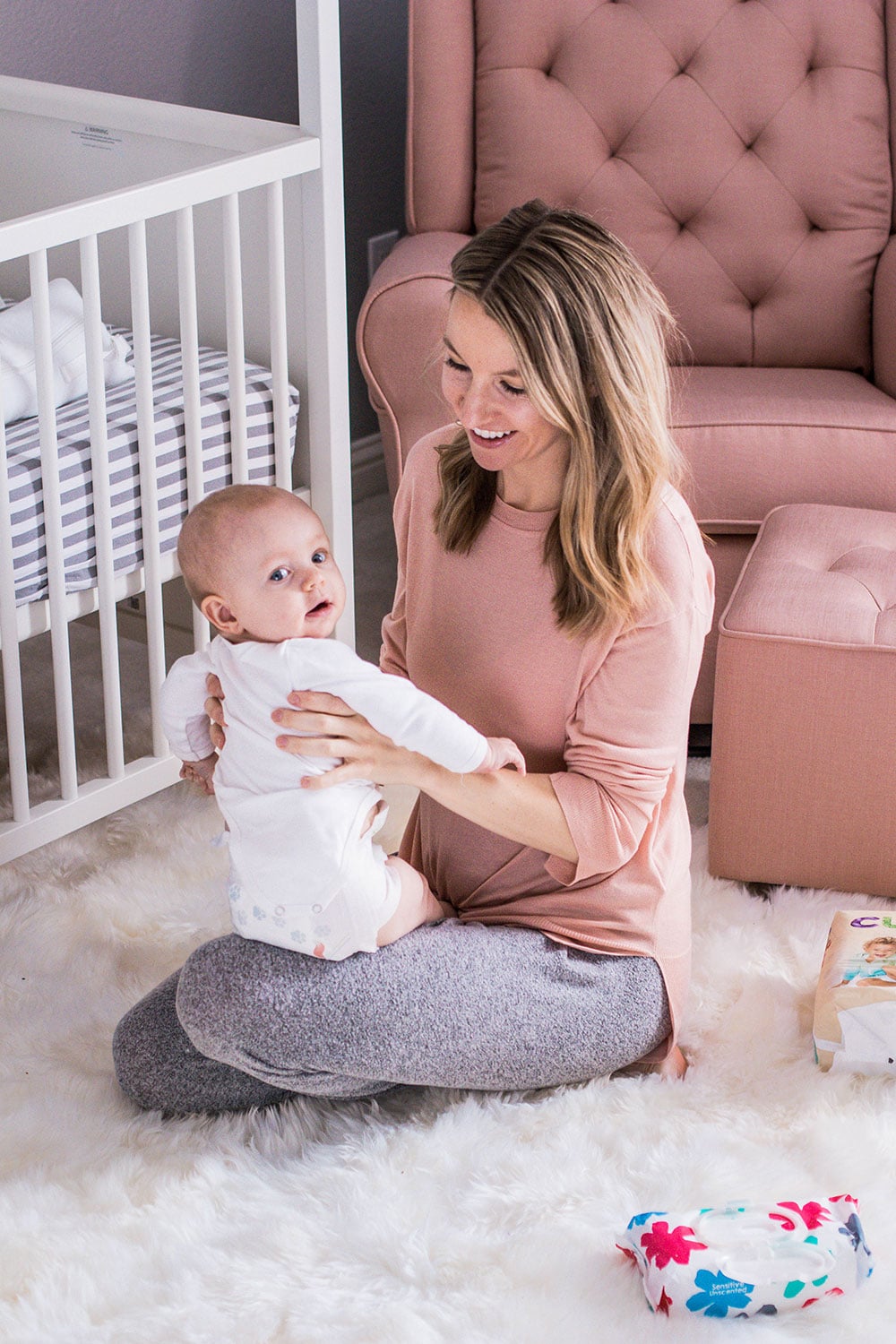 I never knew how fast the baby stage went until my first born turned 3. I looked at him the other day and thought to myself, "Wasn't he just born?" "How is he speaking in full sentences & telling me to go away?" In the blink of an eye my first baby isn't such a baby anymore.
When Emma was born, I decided that I was going to savor the baby stage as much as possible. The minute they handed her to me in the hospital I freaking savored the heck out of it. I was living in the moment. I didn't feel stressed or anxious. I wasn't worried about anything. I knew she was going to be okay, and that I was going to kill it at being her mom.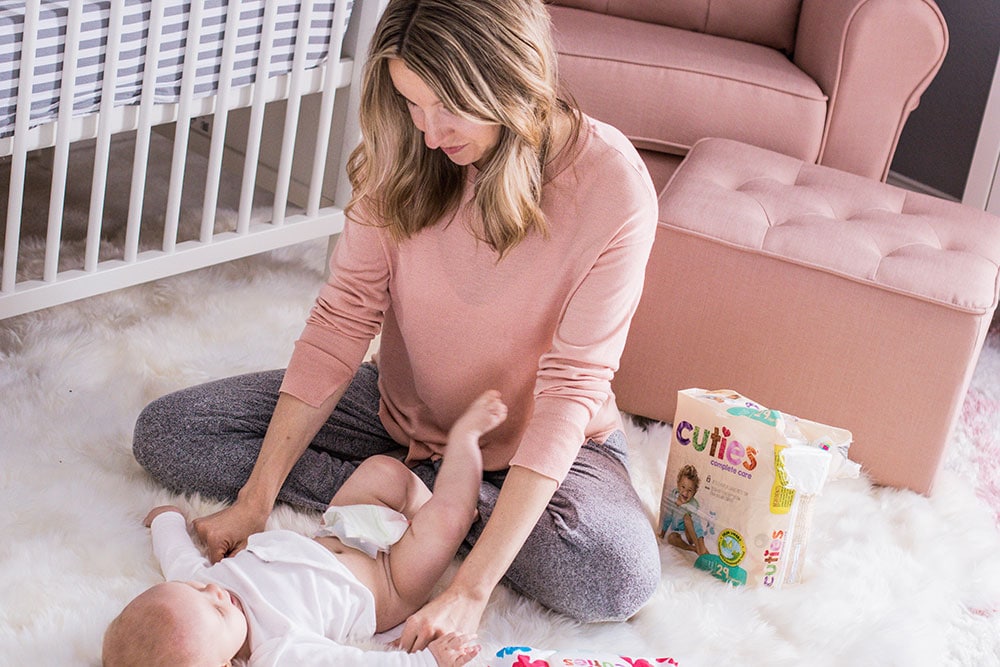 These feelings come much more naturally with your second. With my first, I legit freaked out about everything, and I constantly questioned myself, and became a ball of stress. Was he getting enough to eat? Was he ever going to latch? Was he getting enough sleep? Was the bath water too hot? I consistently second guessed myself. This constant anxiety made it hard for me to savor the baby stage.
With Emma I literally don't sweat any of the small stuff. I'm not freaking out over anything. All I'm doing is savoring the baby stage as much as possible. When she wakes up at night, I don't feel annoyed that I have to get out of bed. I feel happy that I'm able to go into her room, scoop her up, and nurse her back to sleep. I savor those night feedings, and that special time when it's just me and her.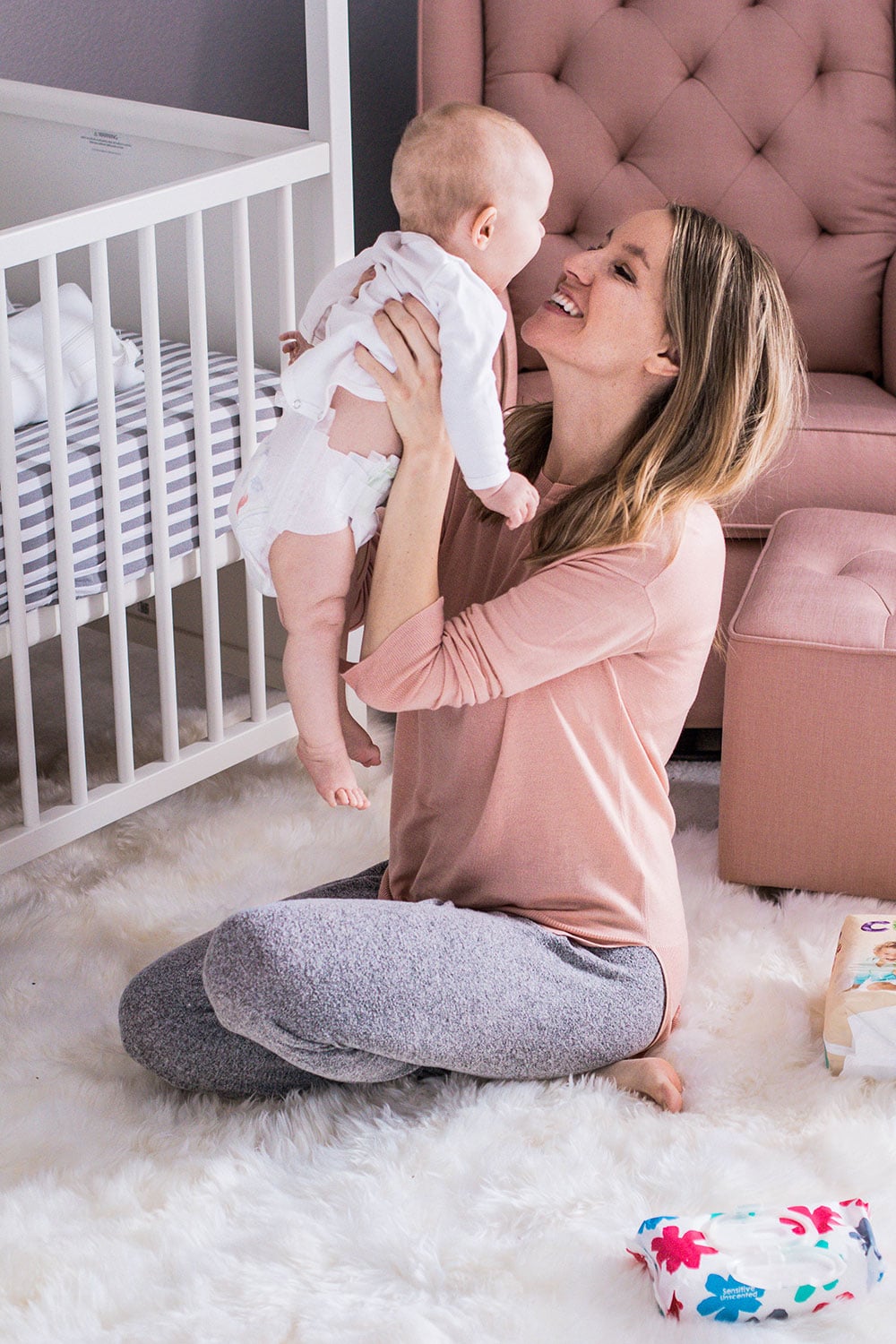 Recently when Dylan was buying diapers for Emma he asked me what diaper size she was. When I told him 4, the first thing he said was "Really? She's that big already!?" I kinda freaked out for a second. She's growing so quickly, and although I do my best to savor the baby stage, it goes SO fast. While we are on the topic of diapers, I do want to share one of my favorite diaper brands with you guys. Cuties is a brand that I discovered recently, and we have been loving their diapers & wipes.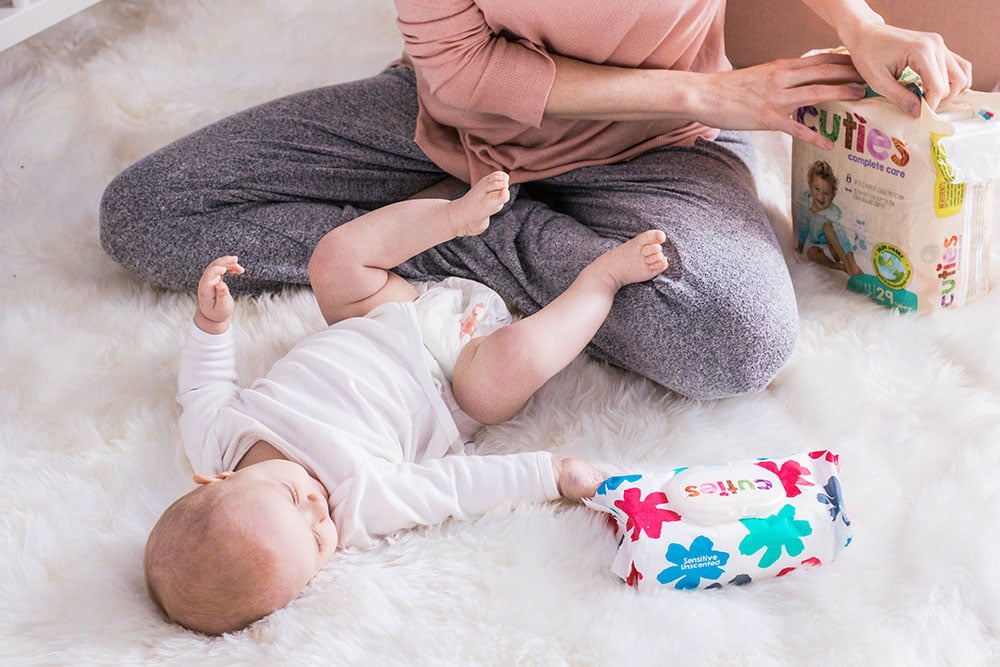 The best part of their diapers is the stretchy sides. It makes them so much more comfy. You guys know I'm all about comfort when it comes to my kids!  The stretchy sides also make it easier to adjust the diaper, so it stays put. Emma is on the move lately, so this has become much more important. They are also great for overnight, and the quality is amazing at an affordable price. They also have the cutest designs on them! Basically they are awesome!
Okay… and here's the fun part! They are offering a coupon code for you guys! Use code 20TRYCUTIES for 20% off diapers & wipes sizes 4 and up. Yay! Seriously such a good deal! Head HERE to try them out!
A big thanks to Cuties for sponsoring today's post. All thoughts & opinions are my own.