Finding The Perfect One Piece Swimsuit with Lands' End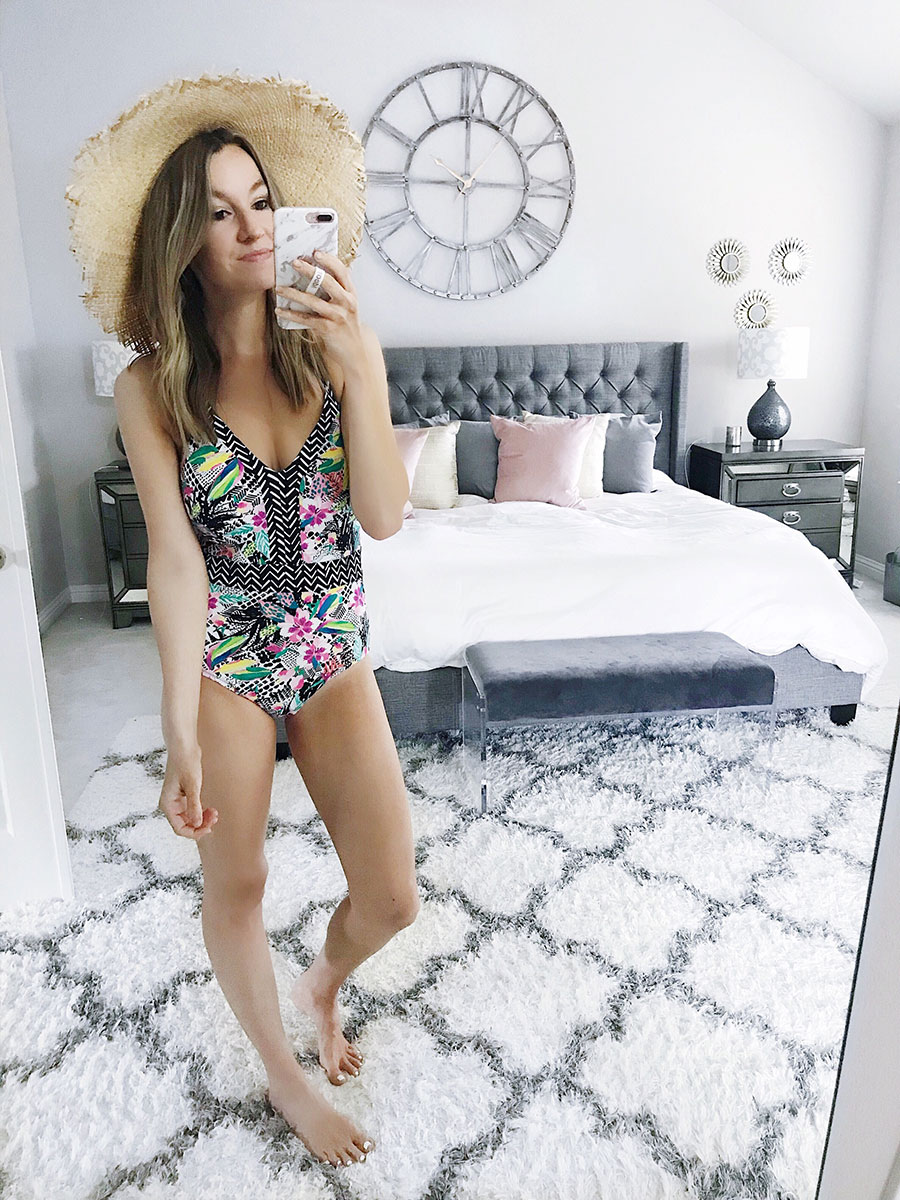 Happy Tuesday friends! Today is moving day! Super crazy! I was able to shoot these photos for this blog post over the weekend (the last photoshoot in the old house). So crazy to think that! Today I'm so pumped to be partnering with Lands' End to chat about finding the perfect one piece swimsuit. This is my second time partnering with them, and this time I decided to go into more detail about the suits, so I also have a try on over on my Instagram Stories today!
Swimsuit Above: ZigZag with Tummy Control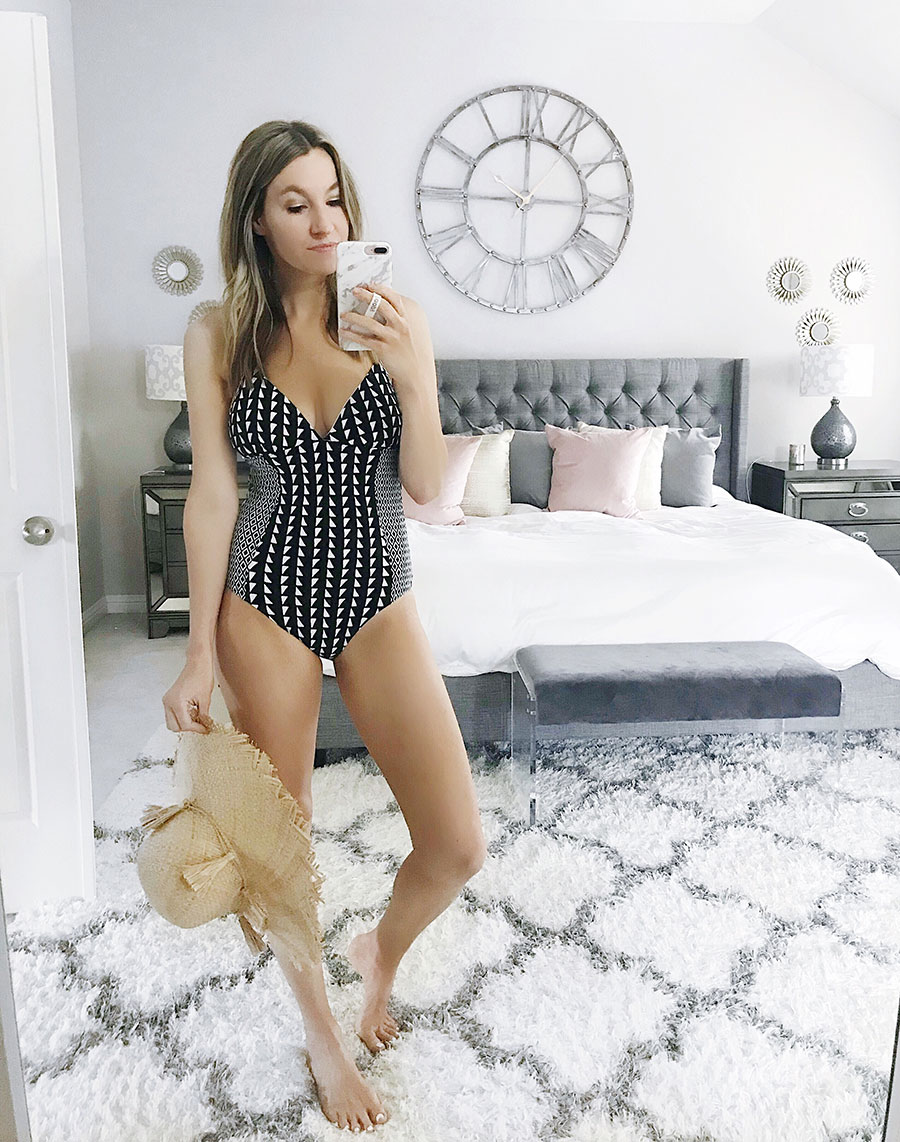 V-Neck One Piece (comes in long torso option)
When it comes to finding the perfect one piece swimsuit, there are so many factors. You want it to be long enough (no wedgies). There's nothing worse than trying to pull your swimsuit up or down to cover your entire body. The great thing about Lands' End is they offer long torso swimsuits in quite a few styles!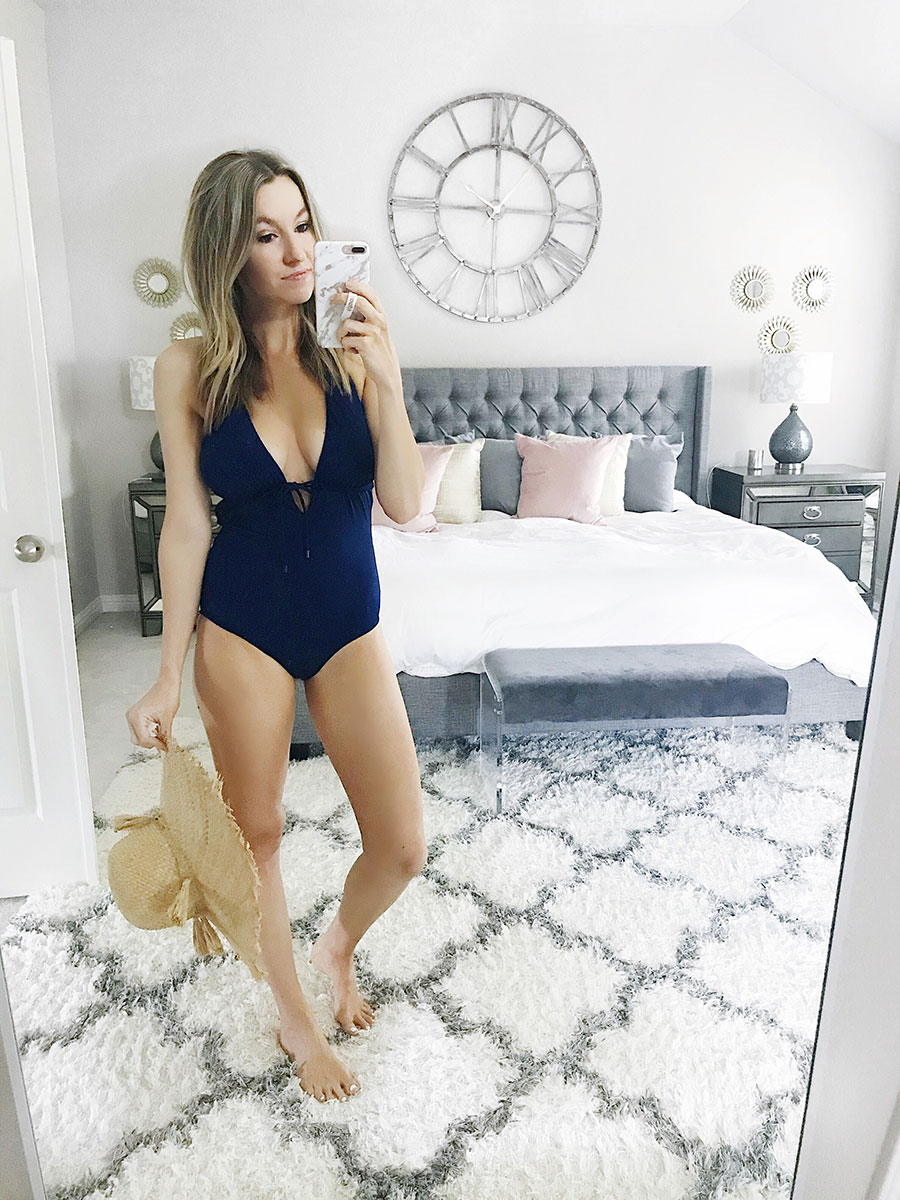 Halter V-Neck One Piece 
Another factor to consider is size. In most instances I always size up in swimsuits. I don't think I've ever bought a swimsuit somewhere where I haven't had to size up. I like to compare it to my dress size. Currently, I'm a size 4 in dresses, and I would usually size up one size from there to get my swimsuit size. With Lands' End swimsuits, I actually sized up two sizes, so I ended up liking the fit of the size 8 the most in all of the swimsuits. I would much rather be comfortable, than having things hanging out that shouldn't be hanging out, lol.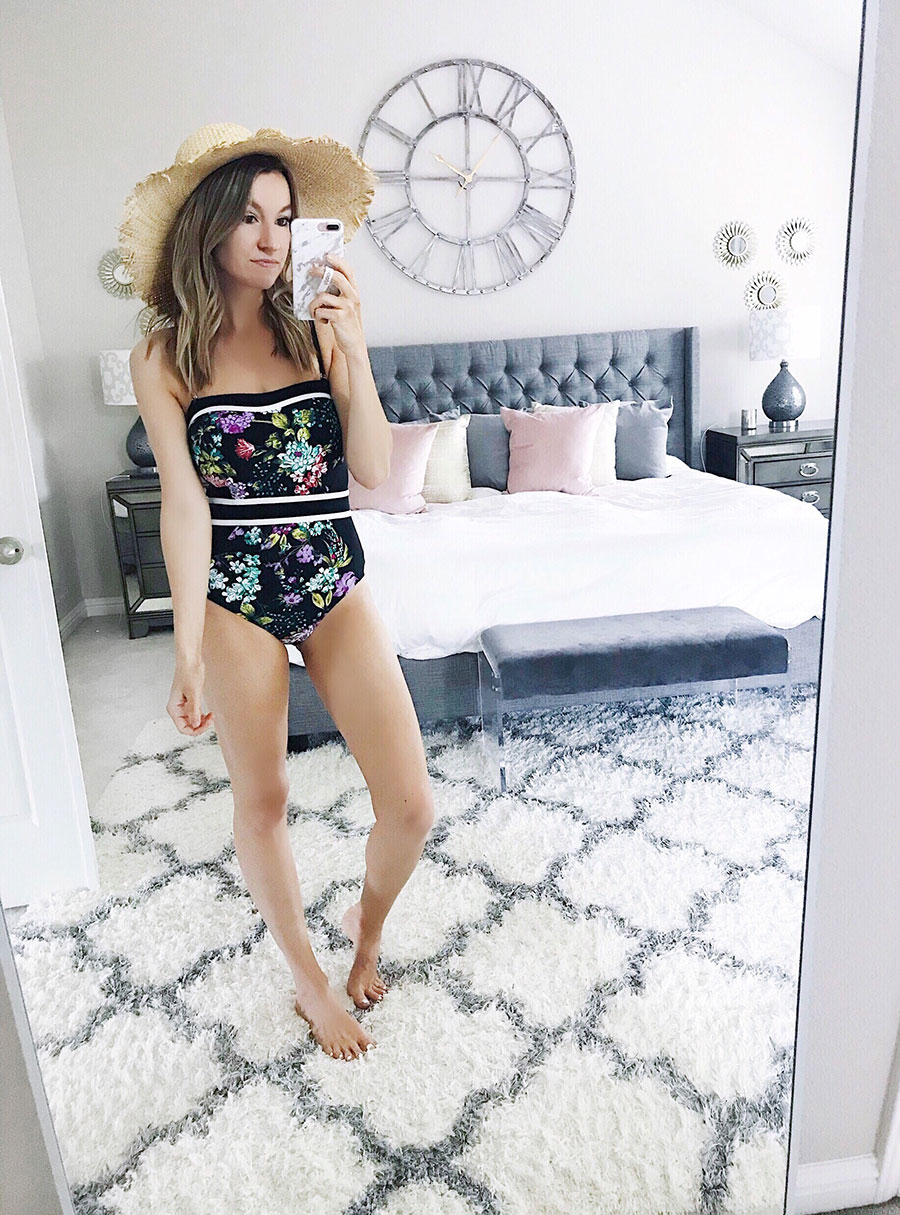 Bandeau One Piece 
The last thing I like to think about is style. I find that I prefer the look of halter one piece swimsuits, but the styles with regular straps seem to be more practical. I usually get one of each style, and switch back and forth. Some days I go for practicality, and other days I go for style. Although, I still think halter one piece swimsuits are pretty practical too!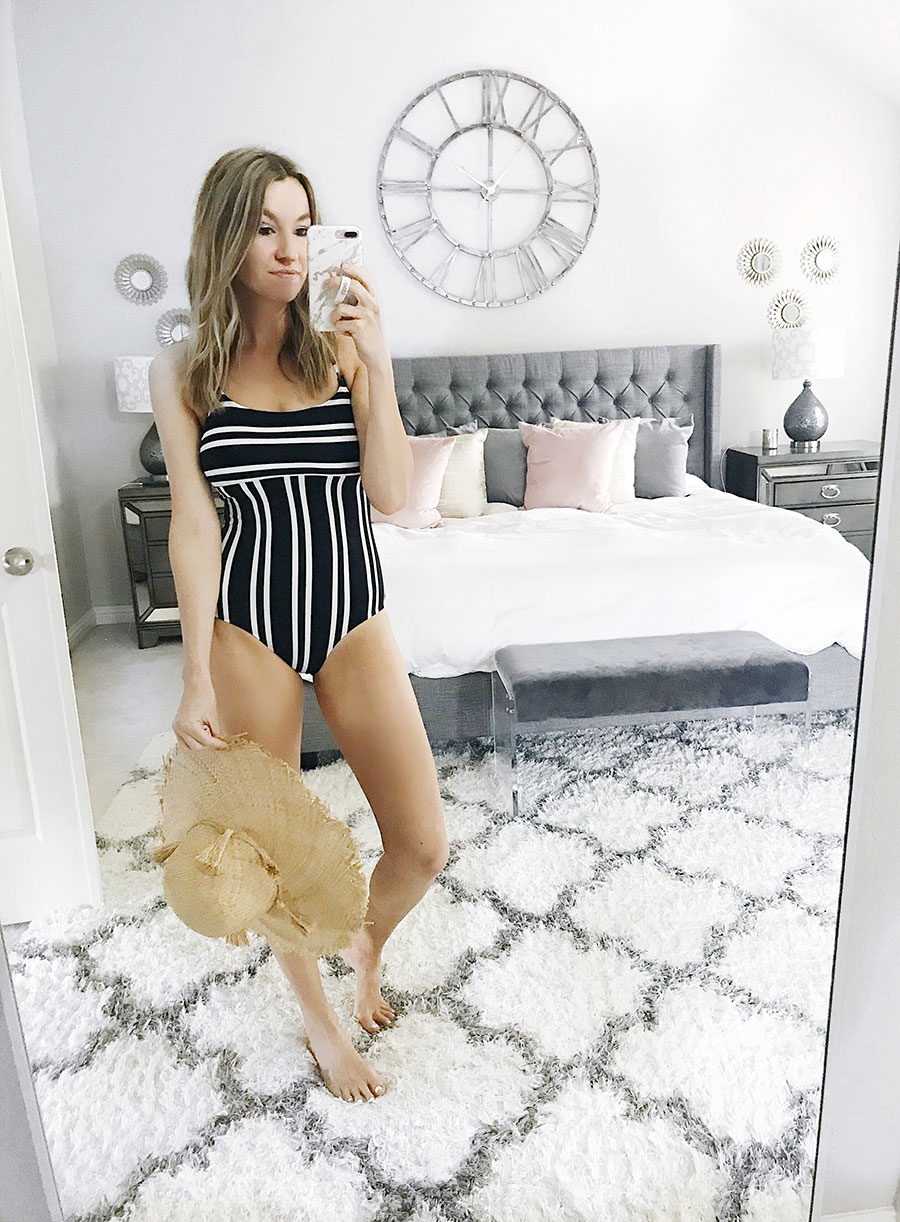 Black & White Striped One Piece 
I always bring a sun hat with me whenever I head to the pool or beach. It keeps my face out of the sun, plus I think they are so cute. I love the tassels on this one from Lands' End. It's SO dang cute. You can see more detail of it over in my stories today as well! Lands End also has adorable pool towels and totes. I'm totally going to have to plan another trip to Florida to see my parents & wear these suits on the beach!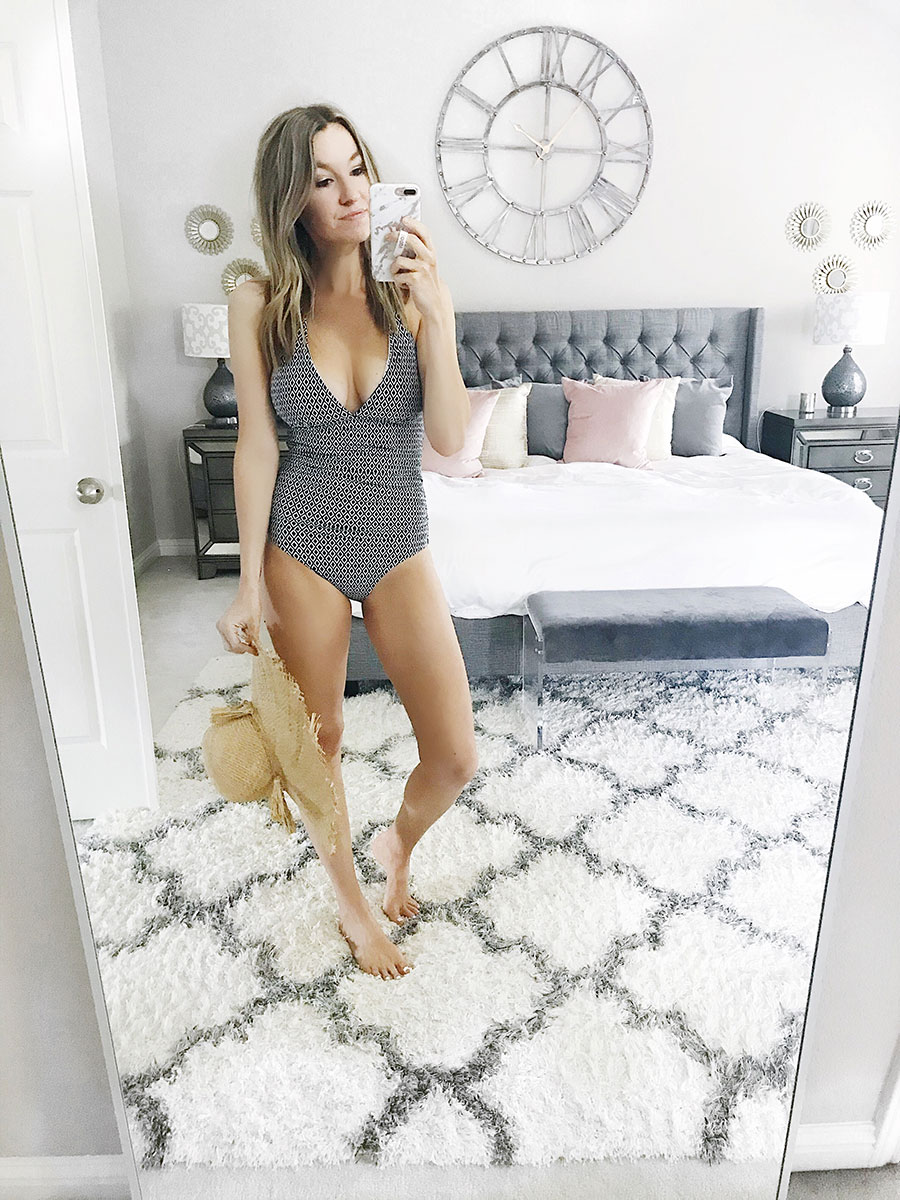 Halter One Piece  (comes in long torso option)
Which one was your favorite? It's way too hard for me to pick a favorite. Don't forget to check out all of the deals Lands's End has going on for their National Swimsuit Day today!
Thanks so much for stopping by today friends!
XO,
Lee Anne
A big thanks to Lands' End for sponsoring this post. All thoughts & opinions are my own.