2 Weeks Postpartum Update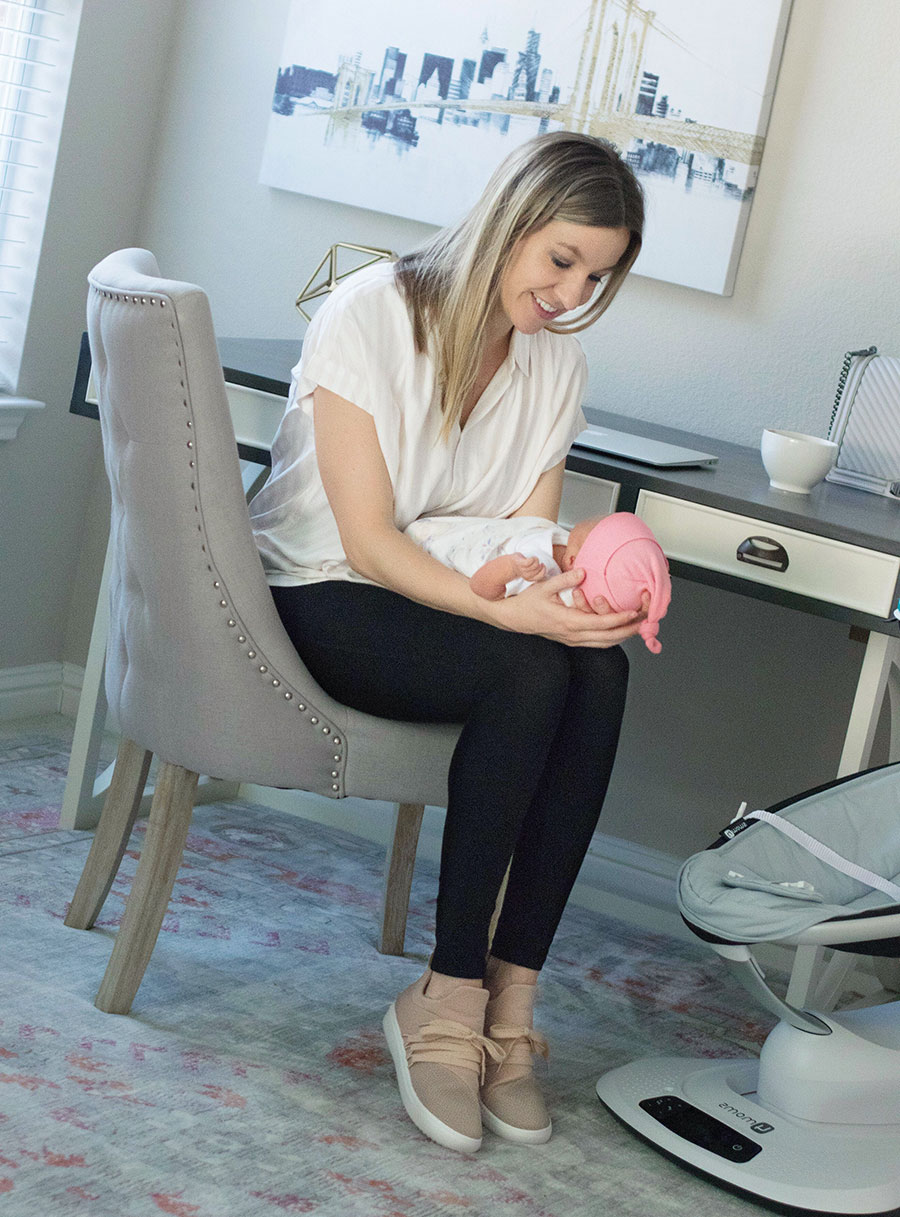 I can't believe Emma is already two weeks old. I talked so much about my pregnancy on my blog, and I think it's important to share postpartum updates as well. Postpartum can be a crazy time, and we need to remember to take care of ourselves after baby comes. Doctors focus so much on the pregnancy, and after the baby is born, it's kind of like you're forgotten about. Our society forces us to "bounce back" and be up on our feet doing everything for our families, when we really need to just chill out, and rest.
CLOTHING I'VE BEEN LIVING IN POSTPARTUM:

I am really trying to take things as easy as possible, because I want to make sure I heal properly, and that my body gets the rest it needs. Giving birth isn't easy, and your body goes through a lot. You really need to take time to recover afterwards. My mother-in-law was with us until Sunday, so I had a lot of help with Noah. I was able to really rest, and spend time bonding with baby while her and Dylan she helped a lot with Noah's daily activities.
Pain wise, I'm doing pretty good. I didn't tear so I didn't have stitches. I only took Tylenol in the hospital, and I haven't had to take any the past few days. I'm trying to stay off of my feet as much as possible like I said (just doing light house work, and taking care of a toddler (which can cause me to be on my feet more than I would like, but still trying to take it easy). When it comes to taking Noah to the park, I have Dylan do it, because I'm not quite up to it just yet.
NURSING MUST-HAVES:

Breastfeeding wise, Emma is a vacuum. She loves to eat all day long, lol. The good thing is, she doesn't want to eat every 2 hours at night. So far she only wakes about two times a night to eat. I feel so freaking lucky that I'm able to get a decent amount of sleep right now. This wasn't the case with Noah, as our pediatrician had me waking him every 2 hours to feed him (I won't get into that story, but it was not needed… ugh.. I hate how pediatricians freak you out so much!). Emma's latch has become better, and I feel like I'm able to finally breastfeed without a ton of pain. I was getting really bad cracked and bloody nipples in the beginning. I'm still using the Earth Mama Nipple Butter after every feeding, and it's helping SO much! I can't recommend this stuff enough!
Weight loss wise, I haven't really checked. I gained 30 lbs with Emma, and I'm sure it will take some time to lose it all. I still have a little tummy obviously. With Noah, I bounced back pretty quickly, and I'm sure I will this time around as well. I'm not really putting any pressure on myself or doing any weigh ins at the moment, lol. The girls have definitely gained weight, lol. The milk production process is insane. The most important thing I've found here is to not wear really tight nursing bras or tanks. You don't want to put a lot of pressure on the girls, because they won't like it, trust me.
ADORABLE NURSING FRIENDLY CLOTHING:

Work wise, I'm a tad scattered. As a blogger, I don't get a "maternity leave" but I'm finding it hard to get work done (obviously). I was able to plan ahead on some blog posts before Emma was born, but I didn't get a ton of them done. I'm trying to give myself some grace here, and take off as much time as possible. Also, in all honesty I love blogging. It's my passion, so I like to share what I'm going through with you guys when I can.
Baby things we've been loving… The SNOO, duh! I was so honored to be able to review it. I can't wait to share more on this amazing basinett with you guys. The Mamaroo! This thing is perfect for Emma to chill in during the day while I'm getting a few things done. The Fisher Price Rock N Play! We used the Rock N Play non-stop with Noah. It's actually pretty portable too, so we would take it to the pool or over to our friend's houses a lot.
Alright friends, it's time to get off of her and snuggle my sweet newborn. Thanks so much for stopping by today!
XO,
Lee Anne