Family Vacation To St Pete Beach, Florida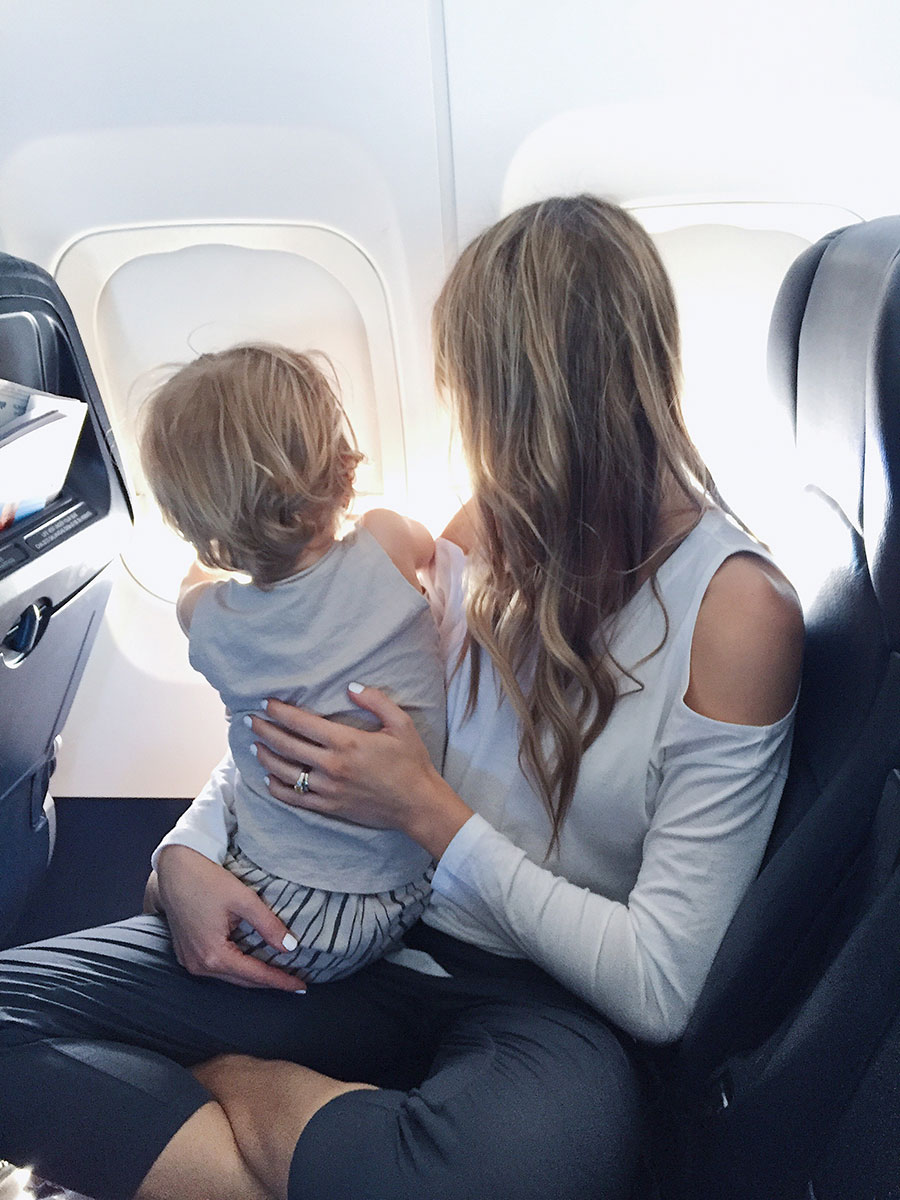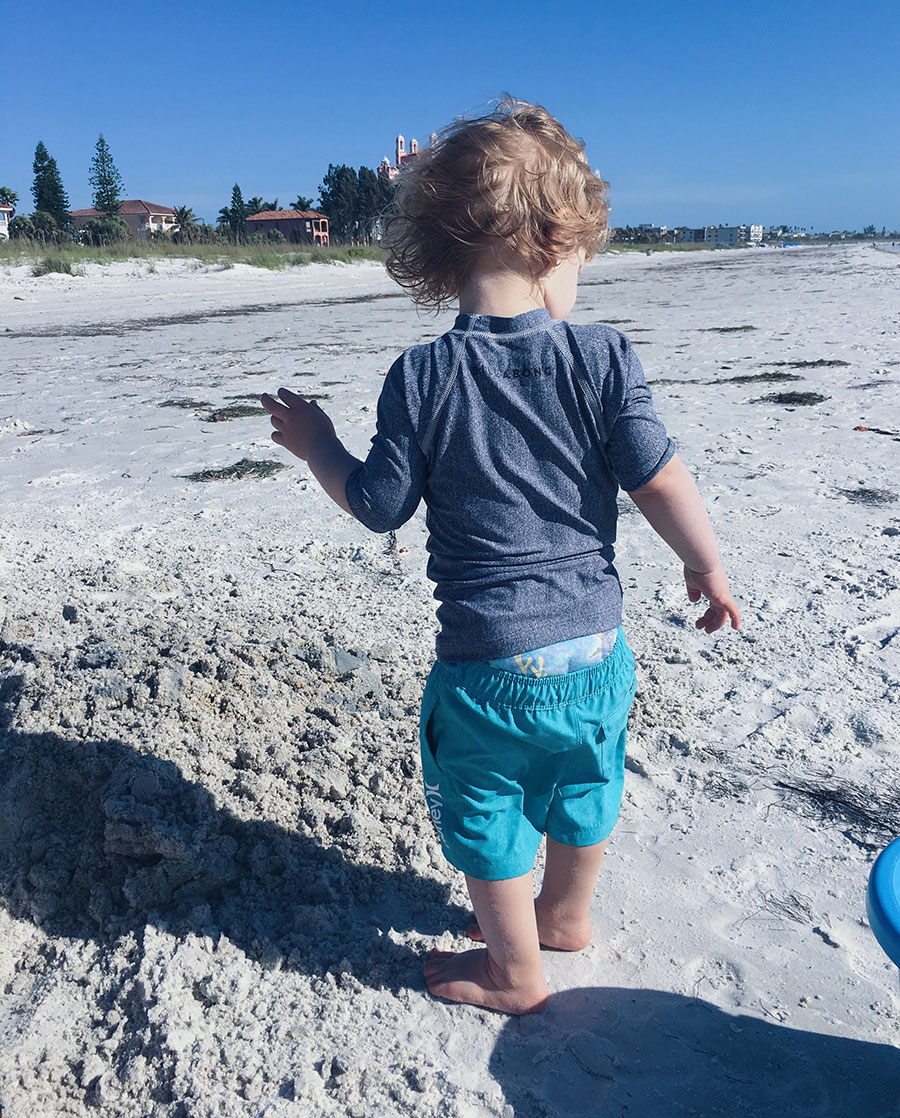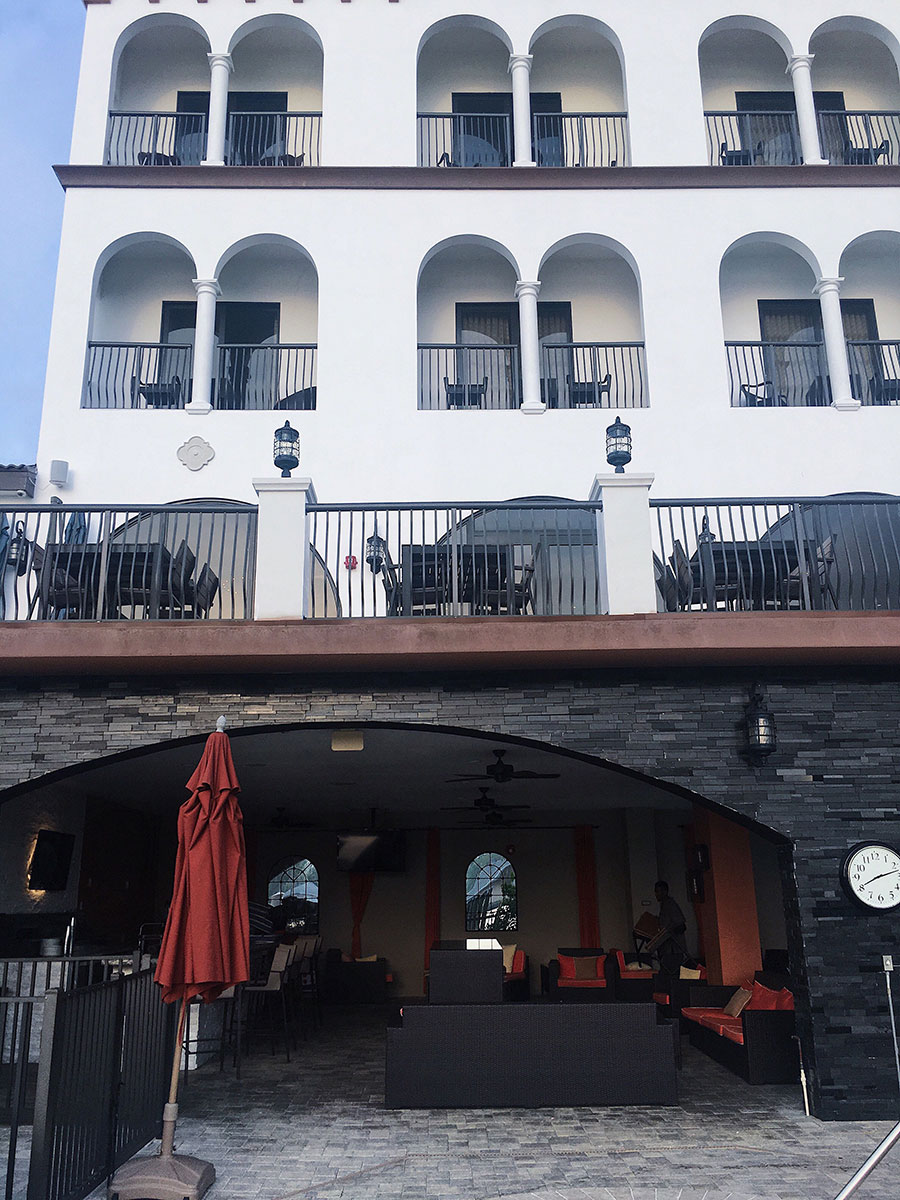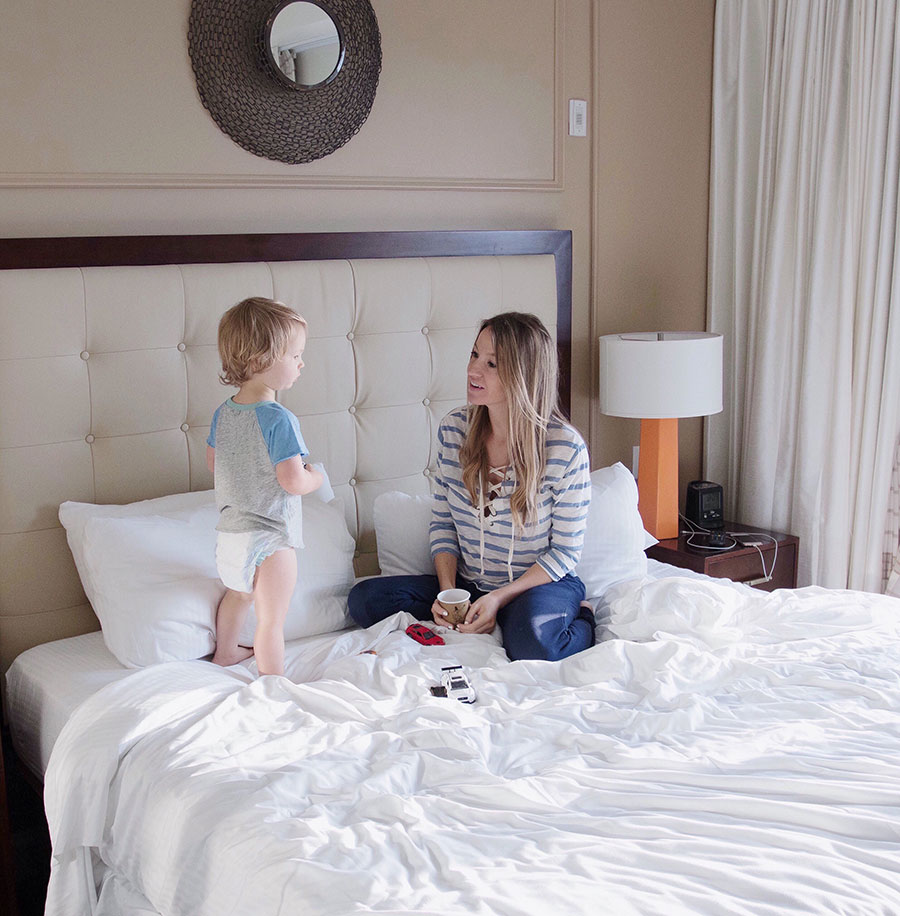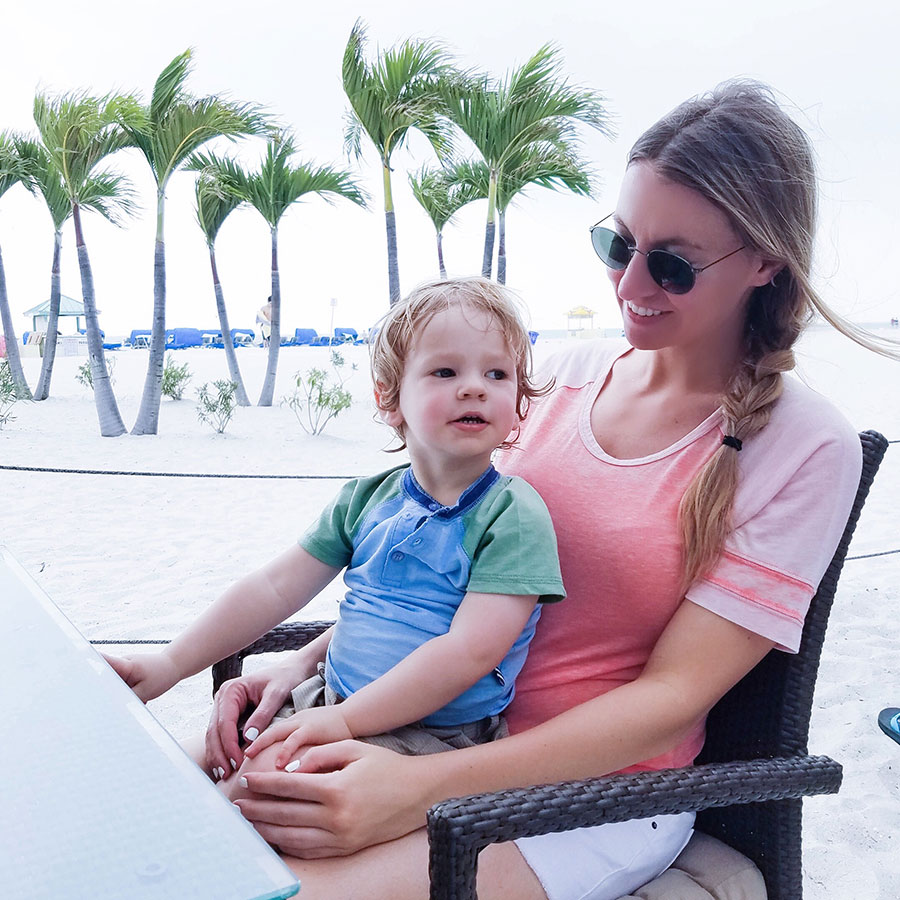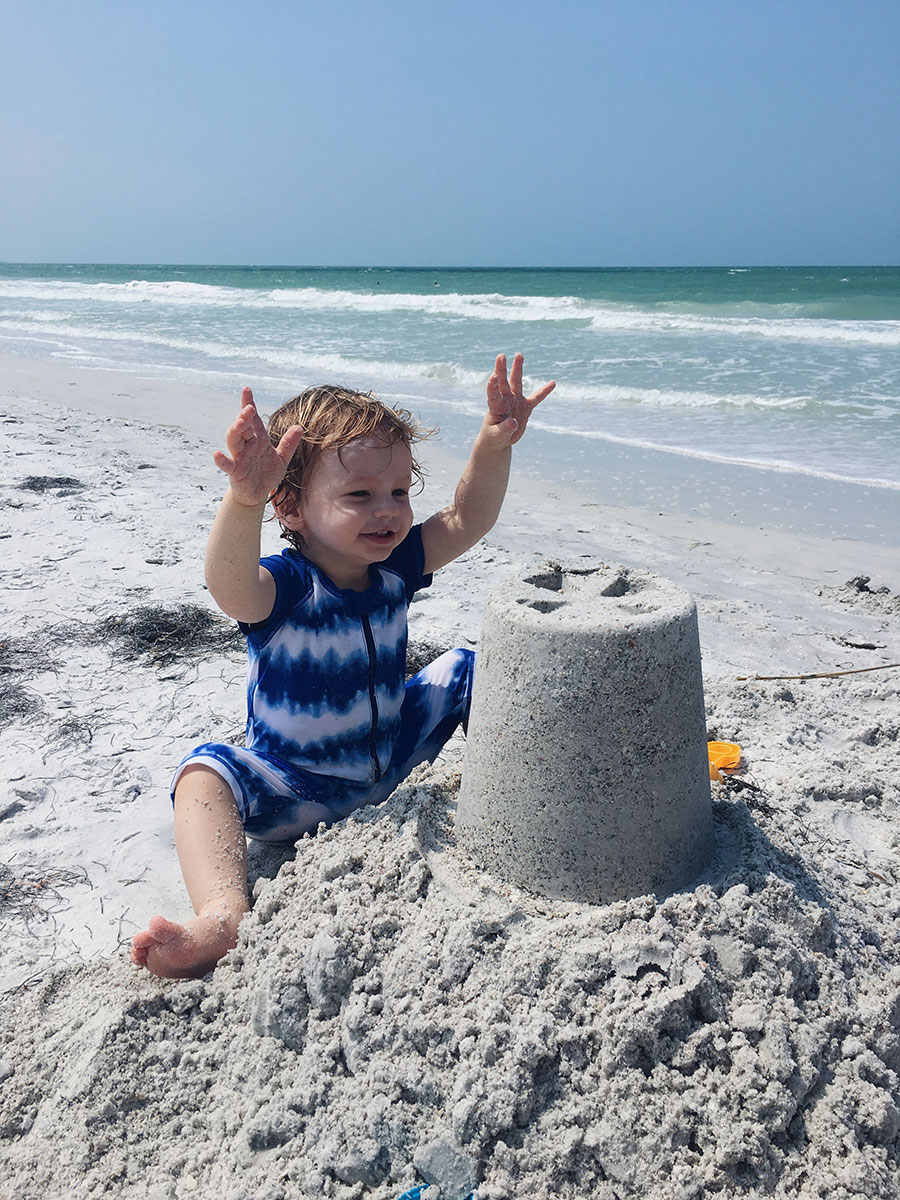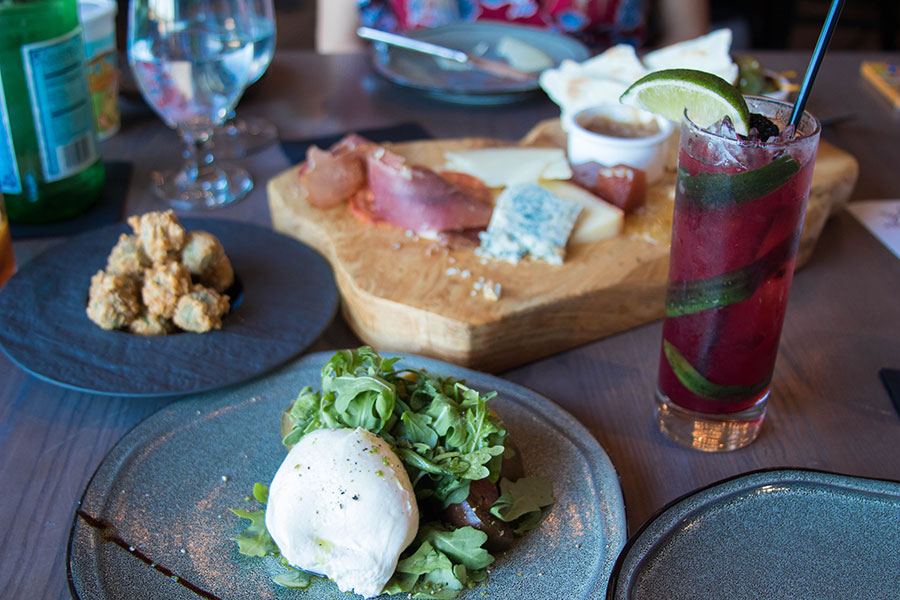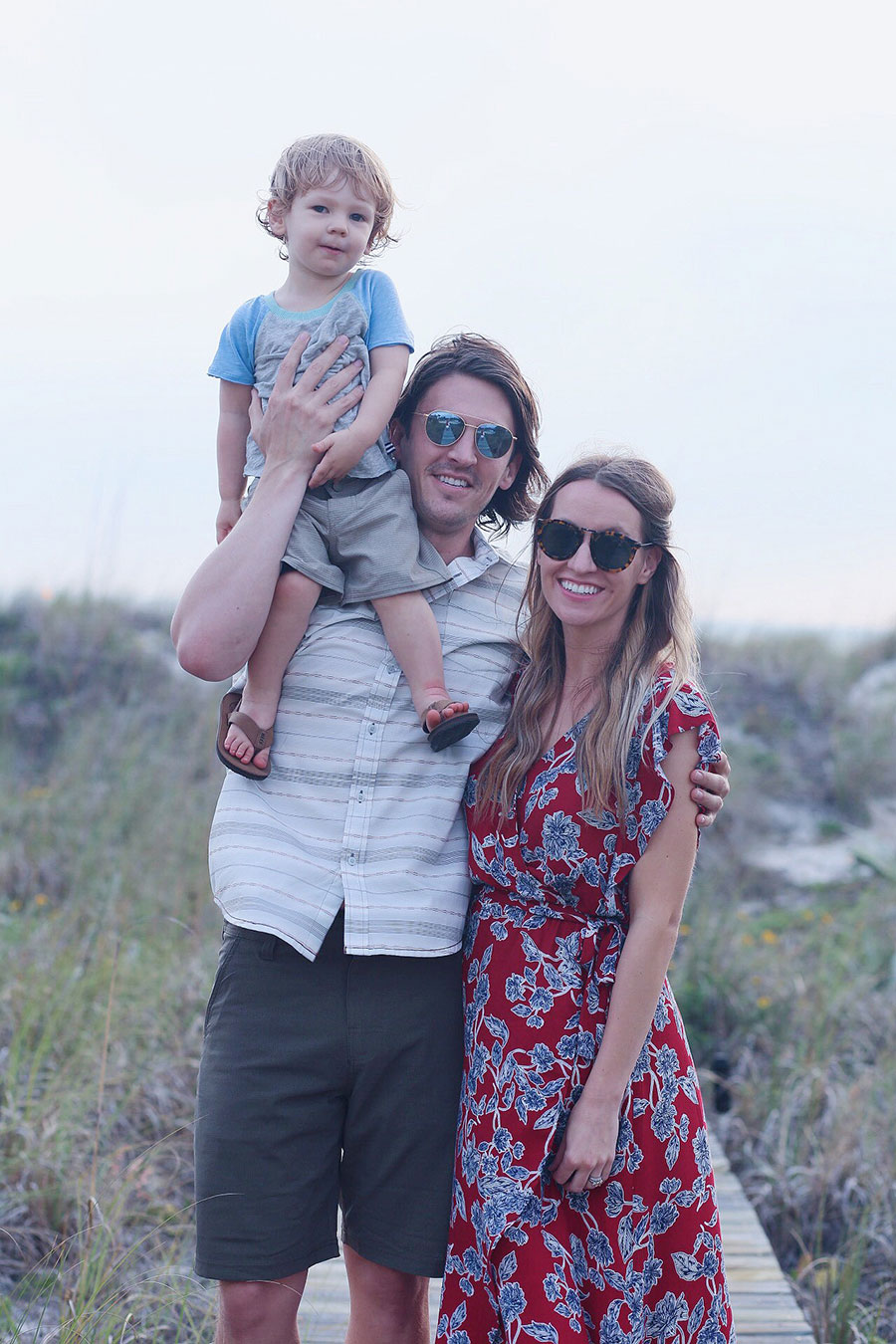 It's hard to believe we've already been back from our trip to St Pete Beach, Florida for over 2 weeks now. Is it bad that I'm already trying to think of when we can go back? I'd never been to that side of Florida before, and now I'm in love. We were so excited to get Noah on the beach for his first time, so we literally unpacked our stuff as soon as we got to the Hotel Zamora, and walked right across the street to the beach.
Noah's face was so cute the first time his feet touched the sand. He didn't really know what to think about it, and St Pete's Beach has the squeakiest sand ever; it's the best. The hotel itself was great. Kimpton is always an amazing option if you're looking for a smaller, boutique-feel, of a hotel. The staff all knew us by name towards the end of our trip, and they would smile every time Noah would walk by the front desk with his beach pail & starfish, wide-eyed, and ready for some sun.
Our plan was to stay for 4 nights, but we ended up extending our stay for 3 more nights. We were honestly having way too much fun to leave, and Noah was so happy. Every morning we would wake up, have breakfast at the hotel, or walk across the street to have breakfast at a local restaurant called Smiley's. A couple of mornings we picked up breakfast to-go and took it right to the beach. Dylan built an awesome "sand castle living room" that we could eat in, and surprisingly it didn't get torn down during the times we weren't at the beach.
One of the nights we had an amazing dinner at Castile Restaurant inside of the Hotel Zamora. The food was uh-mazing, and to my surprise Noah, lasted through a 2 hour dinner. Pro-tip: bring toys & let them play with the iPad when they get antsy, ha. It's hard to say what my favorite item on the menu was, because everything was so good. The restaurant is right on the bay side so you have a gorgeous view of the water, which is perfect for dinner, or waking up & having your breakfast there in the morning.
Another amazing restaurant that we ate at was Sea Porch at the Don Cesar Hotel. They had a great kids menu for Noah, and they also have another restaurant in the hotel called Rowe Bar which is actually outside near the water. Both are great options, and it was just a short walk from our hotel. We also stopped at the old-fashioned ice cream shop inside of the hotel after dinner, and obviously Noah was a huge fan.
One more notable restaurant to check out if you're in the area is Bongos Beach Bar & Grill. It was a little further walk for us, but it was worth it. You literally sit on the beach & eat. It was the perfect spot for lunch, and it would be a gorgeous spot to watch the sunset for dinner. We also tried out a local Mexican and Italian restaurant, and both were great. Let's put it this way, food was high on our priority list, as always, lol.
Most of our days involved the beach, eating, swimming at our hotel pool, and taking Noah to the park. It was so nice to not have any distractions like you typically have at home. No dishes stacked on the counter or laundry to be folded, just quality family time; what more could you ask for?
I will look back on this trip was one of my favorite trips ever. We had so much fun doing the simplest things, and Noah loved every second of it. Sitting here writing about it now, makes me want to plan a return trip. Maybe we will take baby girl there next year as a family of four 🙂
Have you guys ever been to St Pete Beach? What were some of your favorite spots to check out? Leave them for me in the comments! Thanks so much for stopping by today friends, have an awesome day!
XO,
Lee Anne