Transitioning Baby To Their Room With The Owlet Smart Sock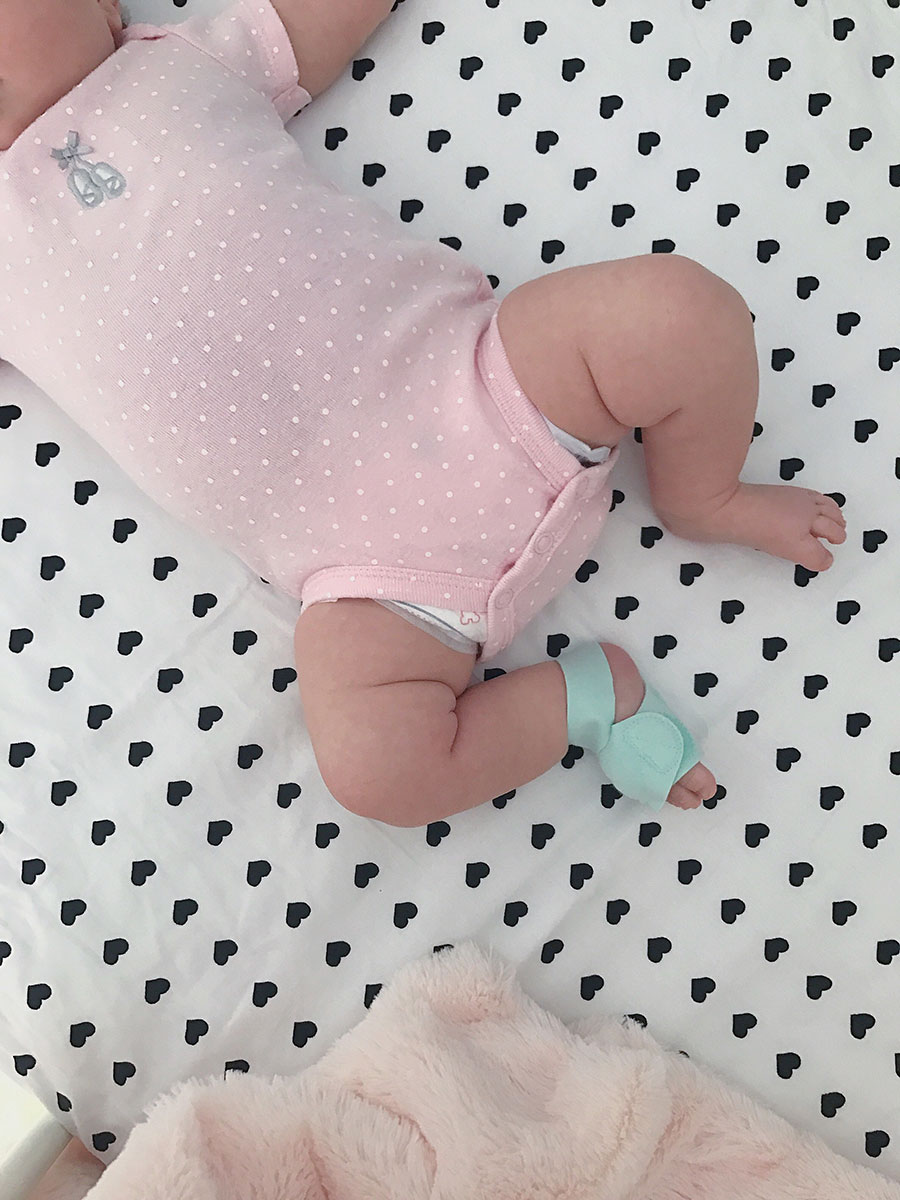 Happy Monday friends! I hope you guys had a good weekend. It was so chilly here, and I loved every minute of the cooler weather! This midwest girl is feeling like a happy camper, and hoping that this weather sticks around! Today I'm excited to partner with Owlet, and chat about transitioning Emma to her own room with the Owlet Smart Sock.
We didn't transfer Noah until his own room until he was around 7 months old. Honestly I think the reason we waited so long was due to my high level of mom anxiety. With baby #2, my mom anxiety is way less, and we are planning on transitioning her to her room when she's around 4 months old. A huge reason I'm not anxious about the transition is due to the Owlet Smart Sock.
I've chatted with you guys about the Owlet Smart Sock here on the blog before, and I was also on the local Austin news chatting about how amazing it is. It gives moms peace of mind, which is one of the best feelings ever when you have a new baby. The Owlet Smart Sock monitors your baby's heart rate, & oxygen level and sends alerts to both your smartphone & the base station if anything is irregular. It's designed to alert parents in the chance that their baby stops breathing.
Having both the Owlet Smart Sock, and the Nest Cam so I can see Emma from my phone, makes me feel at peace about moving her into her own room earlier than we did with Noah. We will see if I actually stick to my 4 month plan or not, but either way, when we do make the move, I know I will not be as freaked out as I was with Noah.
Have you guys tried out the Owlet Smart Sock? Would love to hear your thoughts in the comments below! Thanks so much for stopping by today friends!
XO,
Lee Anne