Tips For Shopping The 2017 Nordstrom Anniversary Sale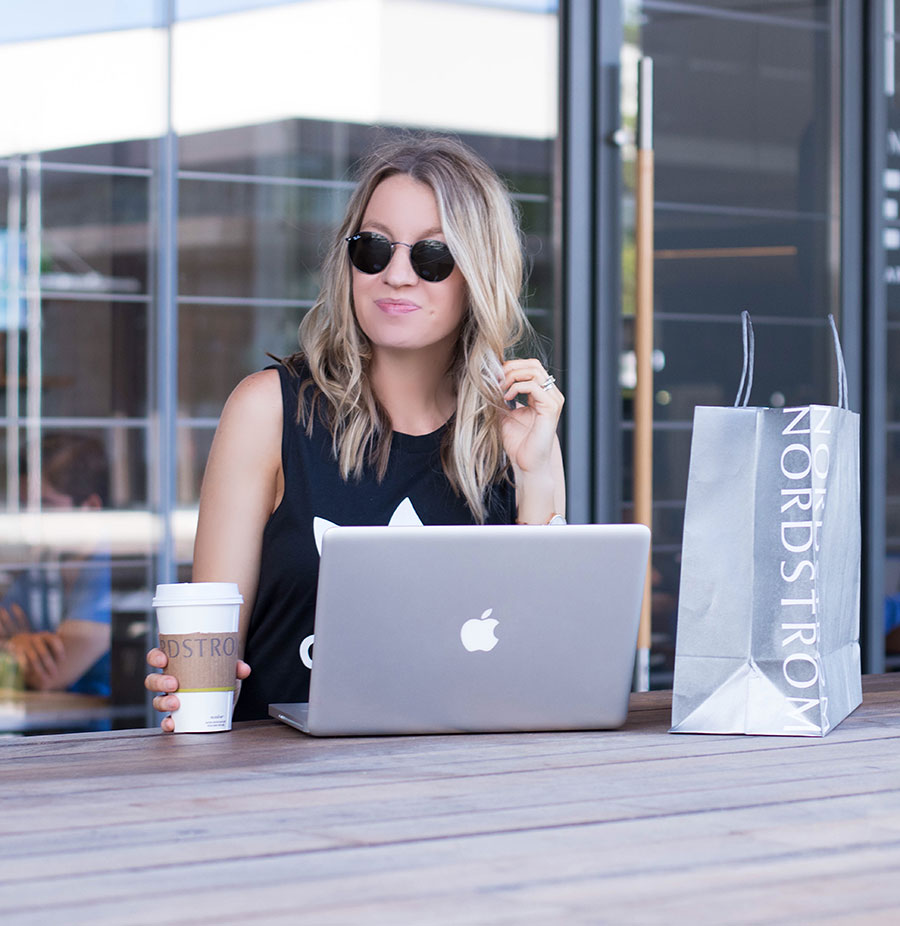 Christmas in July is just around the corner my friends. I'm so excited about sharing my tips for shopping the 2017 Nordstrom Anniversary Sale with you guys!  Who's excited about shopping the upcoming Nordstrom Anniversary Sale ? Obviously Nordstrom is one of my favorite places to shop as you can tell by reading my blog & following me on Instagram (the variety of items and price points available, the amazing brands, flexible return/shipping, and the ability to earn points through my Nordstrom card are all key factors in my obsession!
You guys know I get pretty excited about sales, but the Nordstrom Anniversary Sale is the mecca of all sales, and here's why:
Once a year Nordstrom marks down tons of brand new Fall arrivals for a limited time only! Not only are the items marked down up to 40% off, but they are amazing items! Think Rebecca Minkoff handbags, Tory Burch Riding Boots & bags, Hunter Boots, UGGS, adorable booties, cozy sweaters, designer jeans, comfy sweaters & cardigans, Nike & Adidas shoes & athleisure apparel, beauty sets, baby stuff, jewelry, and more! I like to think of it as my time to stock up on my Fall & Winter wardrobe before the season hits.
If you want to shop the sale early, which you totally want to do because stuff sells out FAST, you need to have a Nordstrom card. I got my Nordstrom card about a year ago, and I highly recommend it. You earn points for every dollar you spend, get shipping perks, and get to shop the sale earlier than everyone else. If you have a Nordstrom card you can start shopping the sale on July 13th, if you don't have a card you shop the sale when it opens up to the public on July 21st (you get to shop the sale 8 days before the public, and trust me you are going to want to!) Apply for a card before the sale HERE! Trust me, it's worth it!
Lastly, I'm here to help! Think of me as your Nordstrom Anniversary Sale personal shopper. I'm going to be going a tad crazy starting on July 13th to find the best of the sale for you guys. I'm planning on scoping out the store on Day 1 and sharing my first glimpse into the sale with you guys. I'll probably be showing you what's up over on insta stories (dressing room try on haul coming at ya). I'll be sharing some blog  & Instagram posts throughout the first week of the sale to narrow things down by category, and help you guys shop.
As you can tell, I'm super pumped, and I apologize in advance if you get sick of hearing about the sale. But I promise you, it's going to be legit… too legit to quit. Ehh, I think I'm getting slap happy. Time to sign off of here and see the outdoors my friends.
XO,
Lee Anne