My Packing Tips For A Winter Vacation With Kids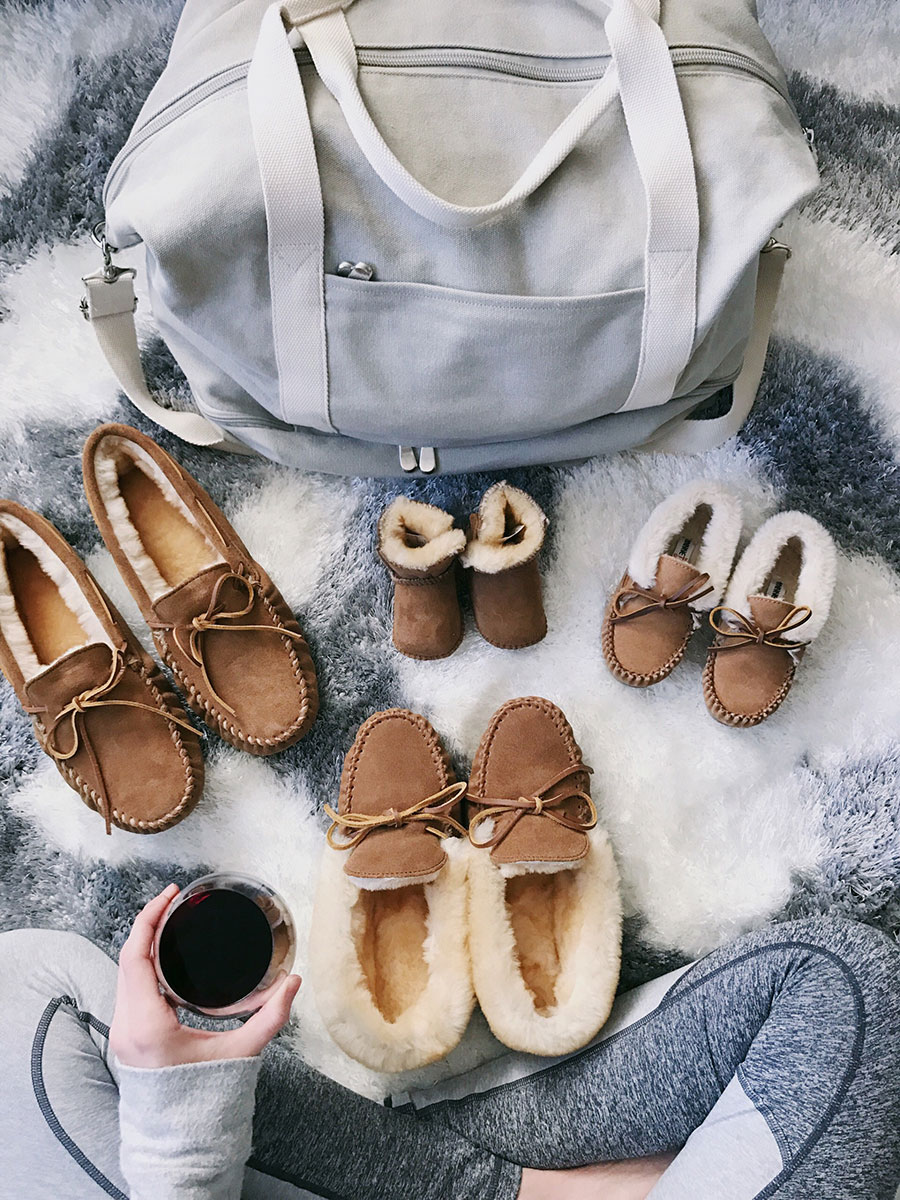 We started to plan out what we needed to pack for our trip next week to Colorado this week. When we started thinking about everything we were going to need, I about cancelled the trip. Like seriously, why did we plan a trip during the winter? Ha, jk jk. Brushing my mom anxiety to the side, Dylan and I sat down and devised a plan so we weren't carrying our entire life on our backs through the airport.


We are going to Colorado next week, and while a lot of time will be spent indoors, we will also be doing some outside activities (think about winter clothing for 4 people inside of a luggage) yikes! Also, can we talk about the marathon that is getting yourself and your kids to the check-in counter once you get to the airport? We usually have about 9 items to check in, and we are trying to wrangle children as well (it's an interesting site to see).
Since I'm already putting these tips to use as we speak, I thought it would be good to put together a blog post for anyone who might be going on a winter vacation soon as well!
Order Stuff Online & Ship It To Your Location
We will be traveling to Breckenridge, CO, and I have a good friend who lives in Denver. We ordered some stuff on Amazon that we will need during our trip and had it shipped to her house. This way we can either pick it up at her house after we arrive at the airport, or she can bring it to us when she comes out for the weekend. We purchased diapers, snacks, baby wipes, etc. We also bought a Rock N Play on Amazon because it was on sale for $30, and it's $10 a day to rent one while you're there. It actually ended up being cheaper to just buy one and have it shipped.
Minimize Big Items When Possible
When traveling to a winter destination, you're going to obviously need a winter coat. I found the best packable coat, and I was able to score it for 50% off for Cyber Monday. It packs up into a tiny bag that I can just shove in my suitcase. This way I also wont have to wear it and sweat bullets in the airport while carrying Emma. If you're able to just sweat it through the airport, go ahead and wear your coat so you don't have to pack it. I also always wear my big pair of boots to the airport so I don't have to pack them.
Stay Somewhere With A Washer/Dryer
You can pack less stuff, if the place you're staying has a washer & dryer. We are staying in a HomeAway rental, so I've already made sure the house comes with a washer & dryer. Wear something a couple of times, then throw it in the wash and wear it again. Also a washer & dryer is key when you're traveling with kids (especially babies who have blow outs, ha!)
Plan Outfits Ahead Of Time
I've already planned out our outfits ahead of time. For example if you will be taking family photos make sure to write out everything you need for that outfit, and pack it. Make sure to mix and match so you can wear multiple shirts with the same pair of pants. As a blogger, this can be hard because you want to bring multiple things to shoot, but finding things that you can mix and match is key.
Ship A Box 
For us, it was actually cheaper to pack up a box of stuff and ship it instead of checking another luggage. It wasn't a ton cheaper, but it will save us a lot of arm strength, LOL. It's really hard to carry a ton of stuff around the airport, and lightening the load can make all the difference. Especially when you're carrying a newborn, and your toddler might decide to sprint off in the opposite direction.
Want To Know What I'm Packing?
I'm sharing some of the outfits I'm bringing below! I will be living in comfy stuff like joggers, thermals, cardigans, slippers, and pjs. Basically what I already live in, but now it will be more acceptable because I'll be in a cold climate in Colorado, ha!

Thanks so much for stopping by today friends! Have a great day!
XO,
Lee Anne