Our First Family Christmas Card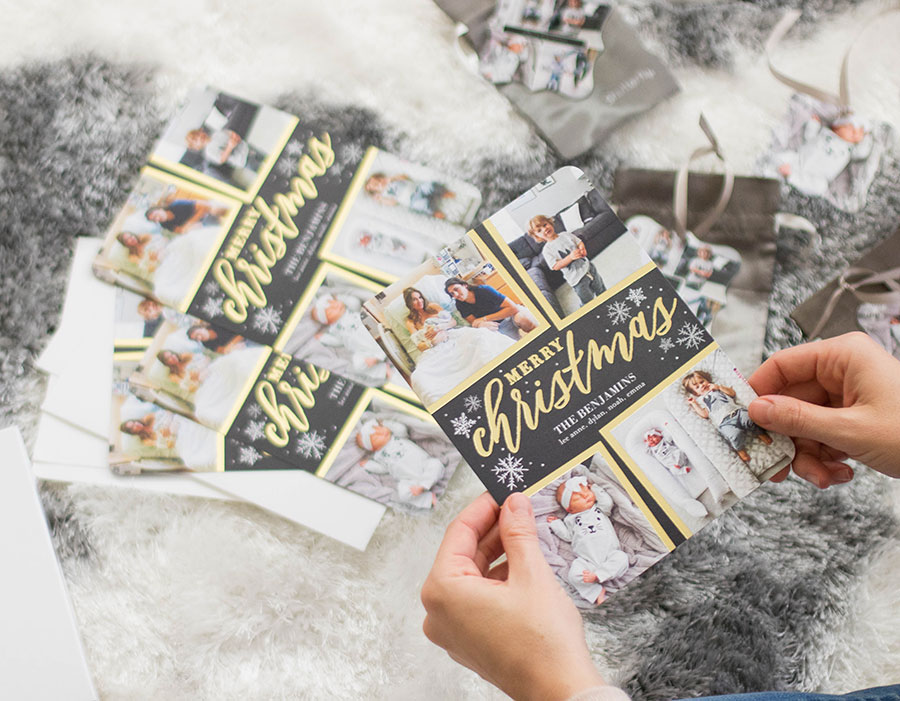 Would you believe me if I said we have never sent out a family Christmas card? Whoops! I get so busy, and totally forget every year. This year, I'm on my game, and I'm so excited to be partnering with Shutterfly to share the ones I made with you, as well as some fun personalized gifts too!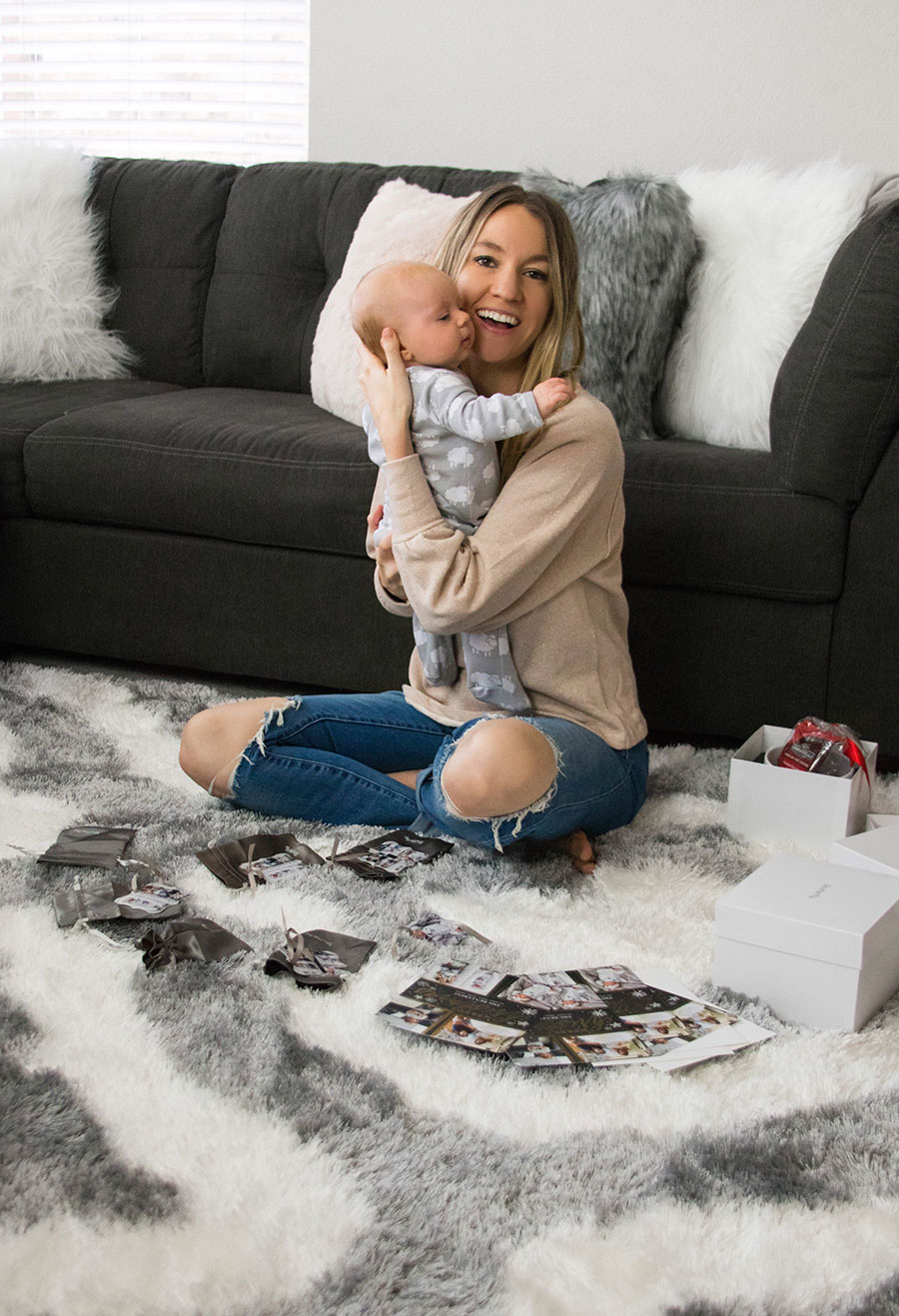 Wanna know something kind of funny about Shutterfly? Two Christmas's ago we were back in Indiana celebrating the holidays with my family. We were all sitting in the living room watching TV, when a Shutterfly commercial came on. Guess who was on the commercial? Me, Dylan, and Noah, LOL. We literally had no idea! We had a photographer take family photos of us after Noah was born, and allowed her to use some of our images as stock photos. So there we were! Our photos were on TV! It was so shocking, and really cool! I guess it's pretty fitting that we're using Shutterfly this year for our cards and gifts.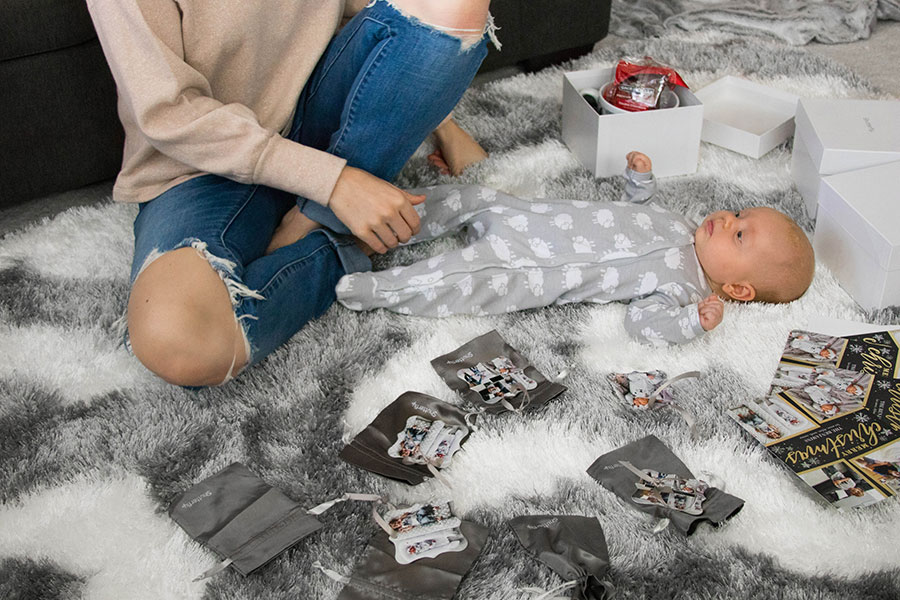 This year I customized our Christmas card, big latte mugs to gift to our parents, ornaments to give to family and friends, and a photo book for our family to look back on things that happened this past year. I LOVE the way everything turned out. I'm actually obsessed with our card, lol. I just love how easy it is to plug in some of your photos and BAM you have a Christmas card, within minutes! I actually pulled my photos straight from Instagram through Shutterfly, and it was SO easy. I highly recommend doing it this way. It made it really easy for me!
There were so many options for ornaments, and I just love how mine turned out. I put a picture of Emma and Noah on one side, and then on the other side I put a picture of just Emma on some, and a picture of just Noah on some. This way they could each give them to friends and family saying it was "from them". The latte mug is awesome because it's HUGE! It also came with a package of hot cocoa all wrapped up with a pretty red bow. So perfect to give to our parents!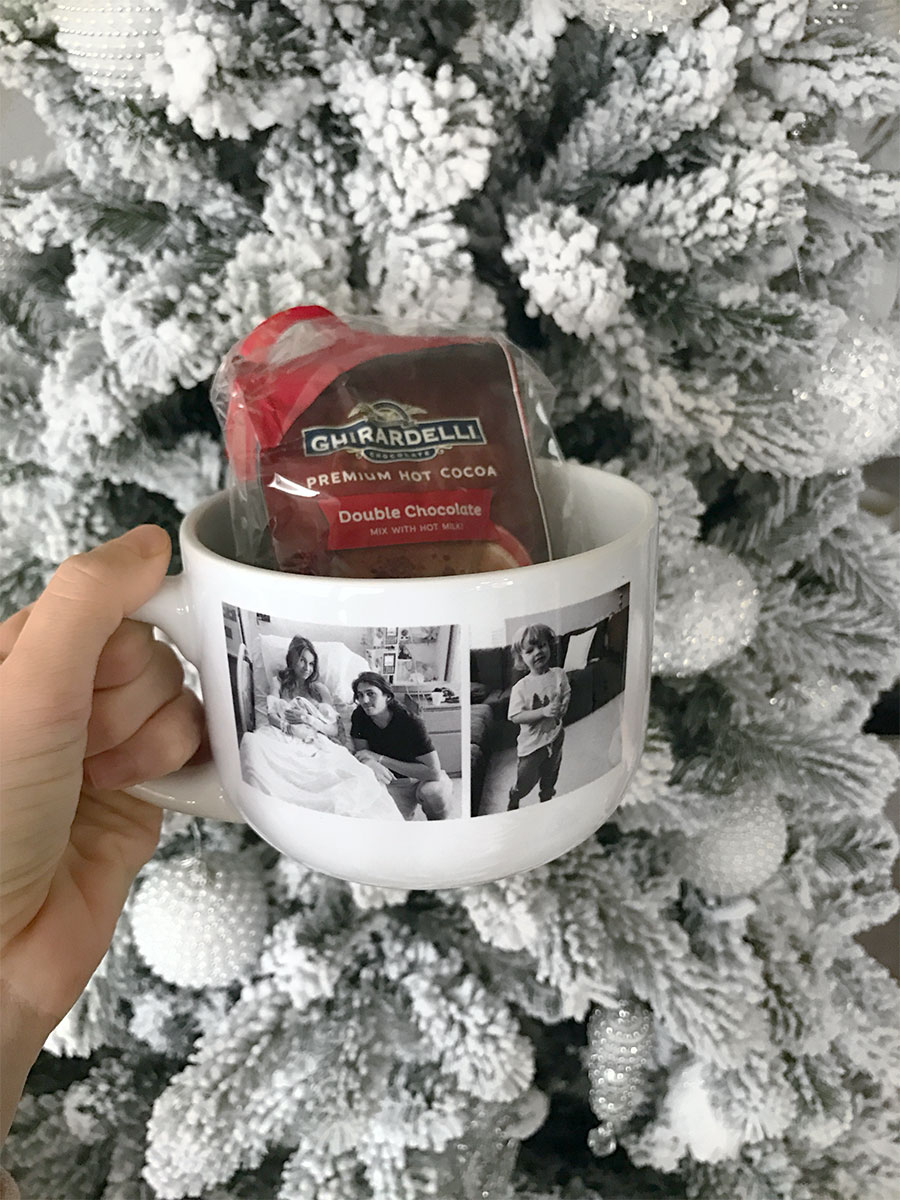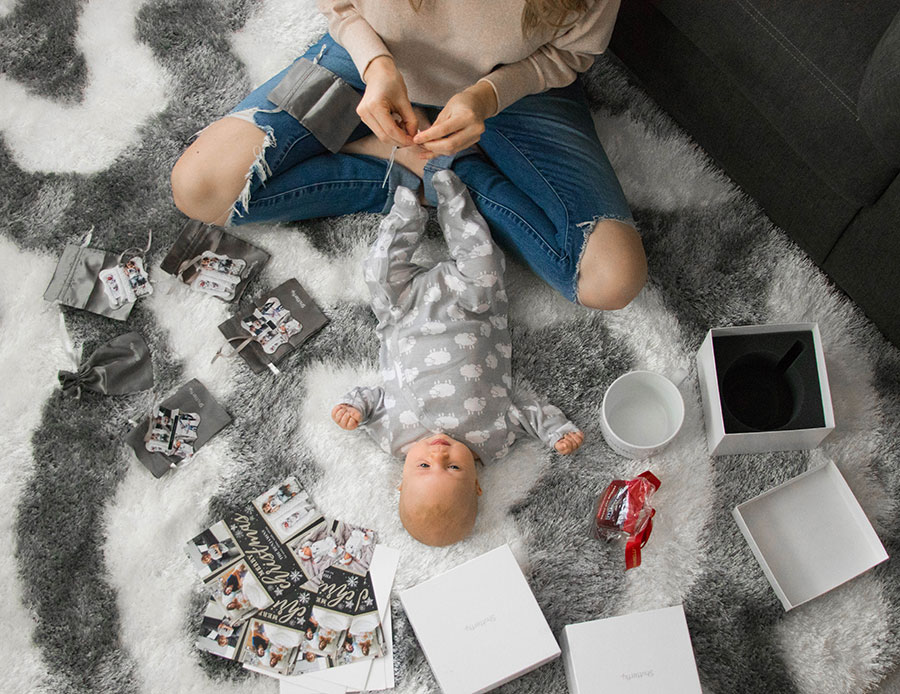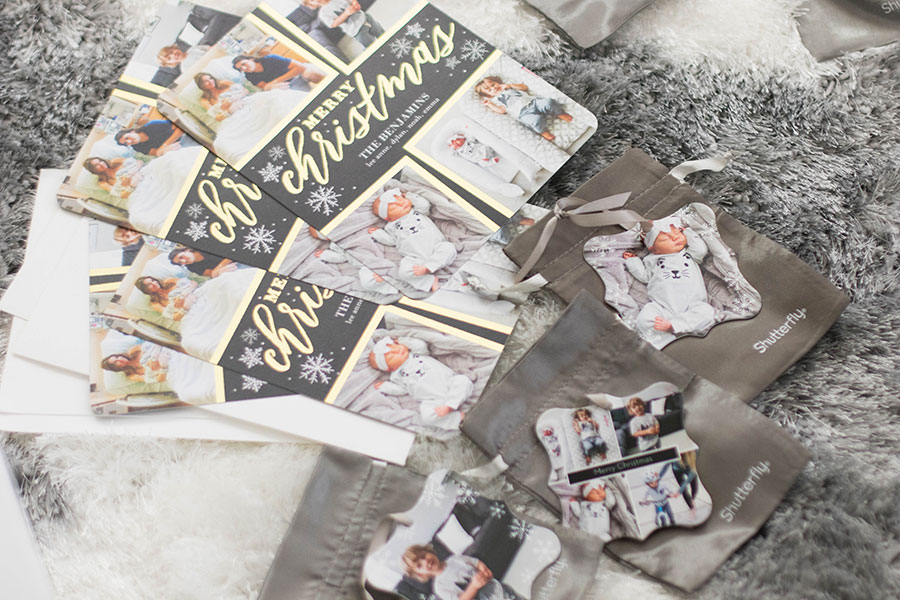 There were so many options to choose from for Christmas cards, but I loved this one because I was able to choose 4 images for the front. I picked one of Noah, one of Emma, one of both of them, and then a recent one from a big event that happened this year (Emma's birth!). I was able to add a little message on the other side of the card, as well as another photo of Noah & Emma. I love how there are so many ways to customize the cards.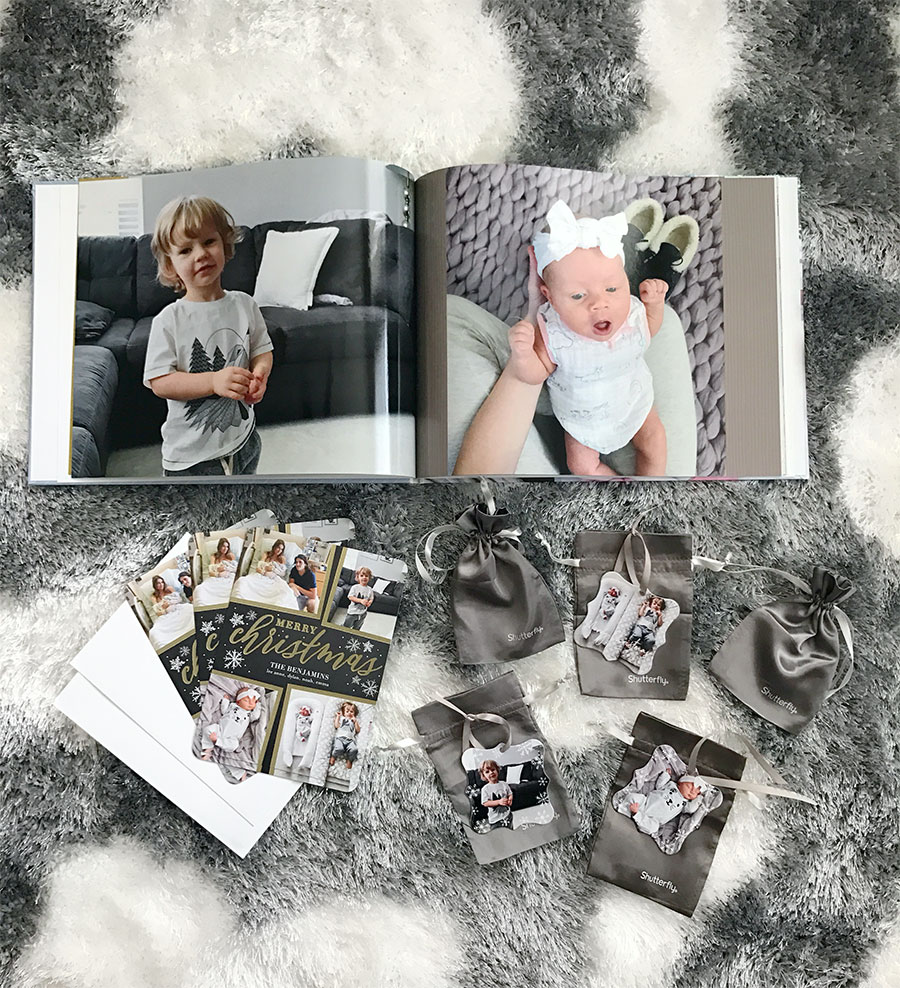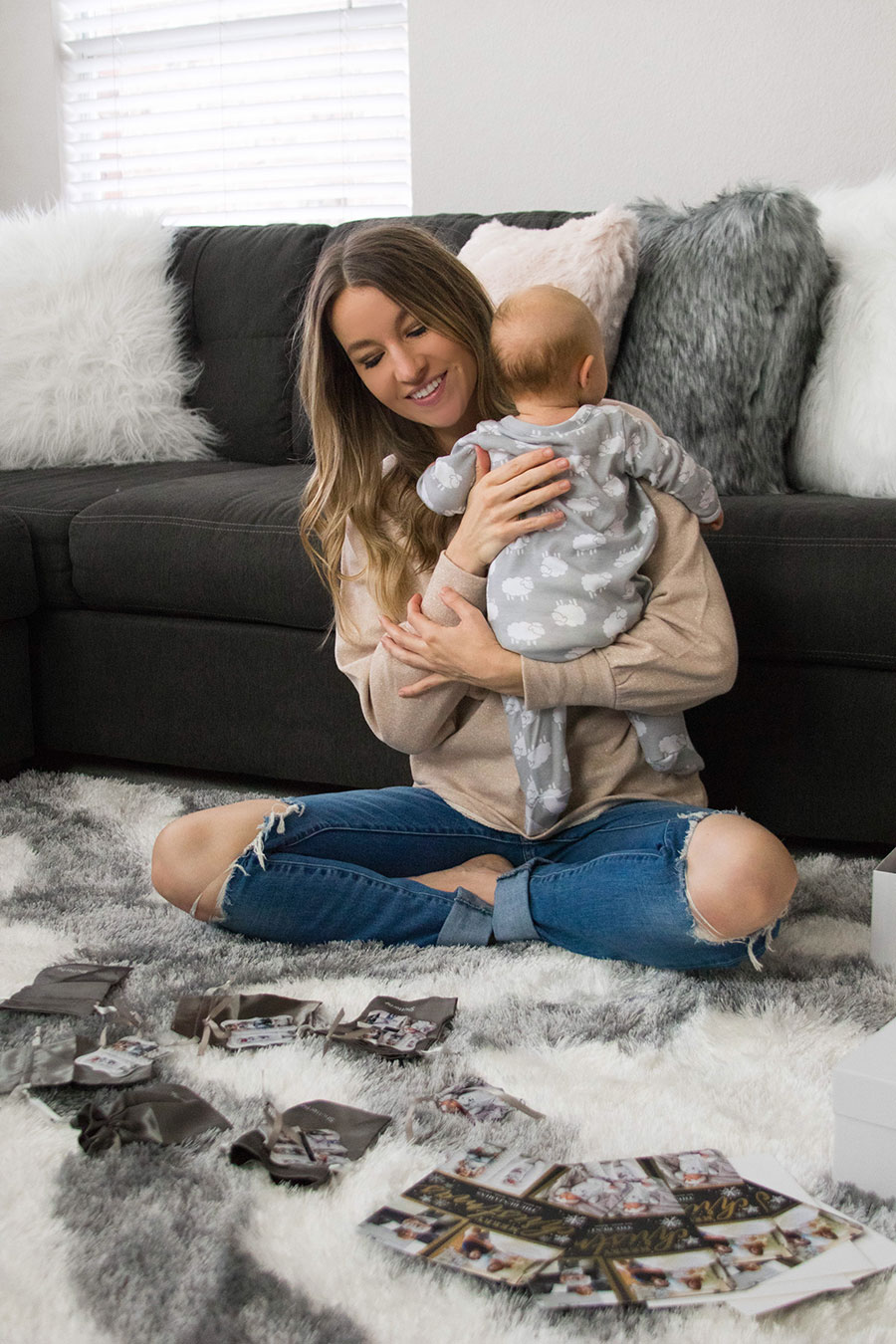 I love creating personalized gifts, and thankfully Shutterfly makes it easy on me! Have you guys ever made anything on Shutterfly before? What did you make? Thanks so much for stopping by today friends!
A big thanks to Shutterfly for sponsoring this post. All thoughts & opinions are always my own.