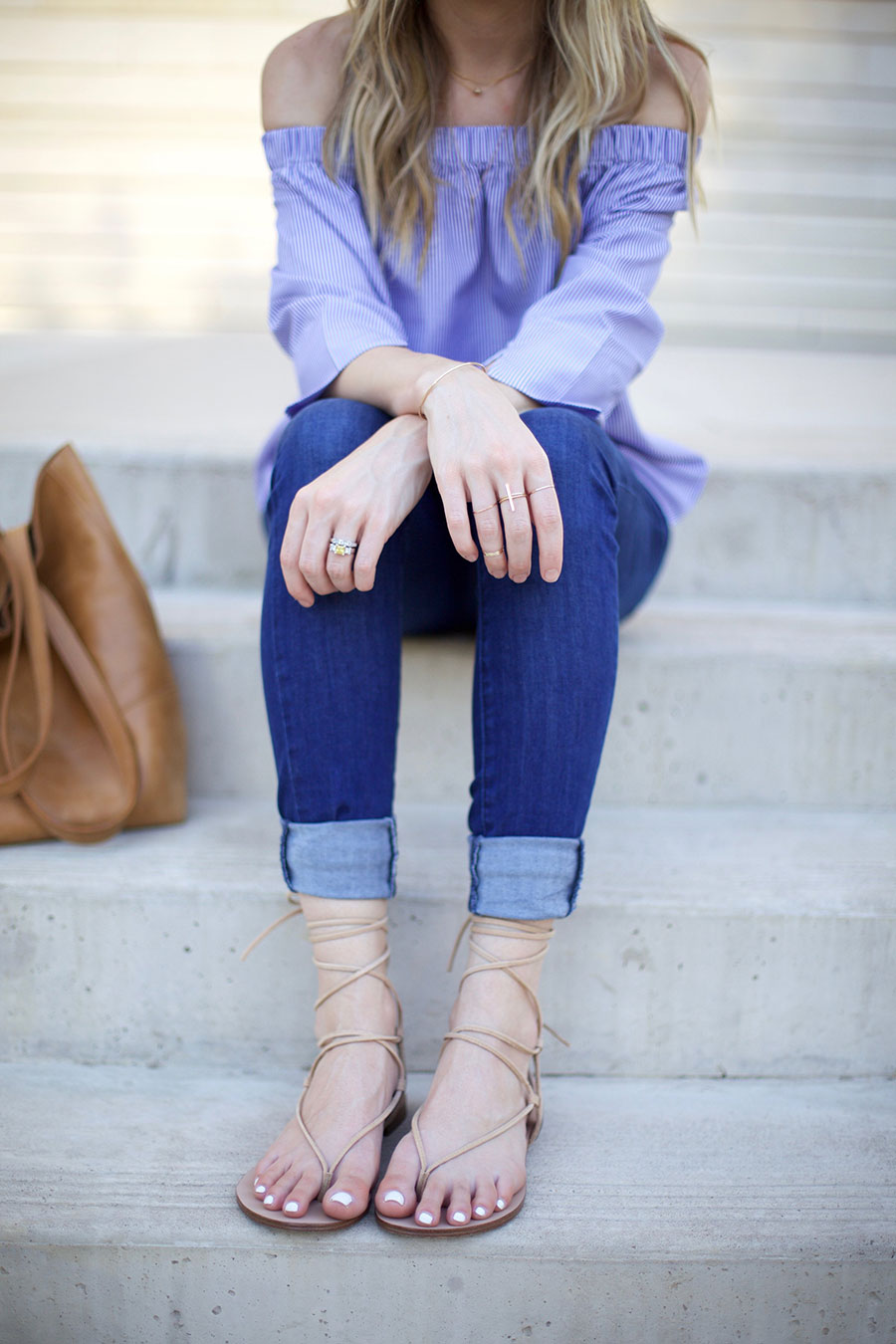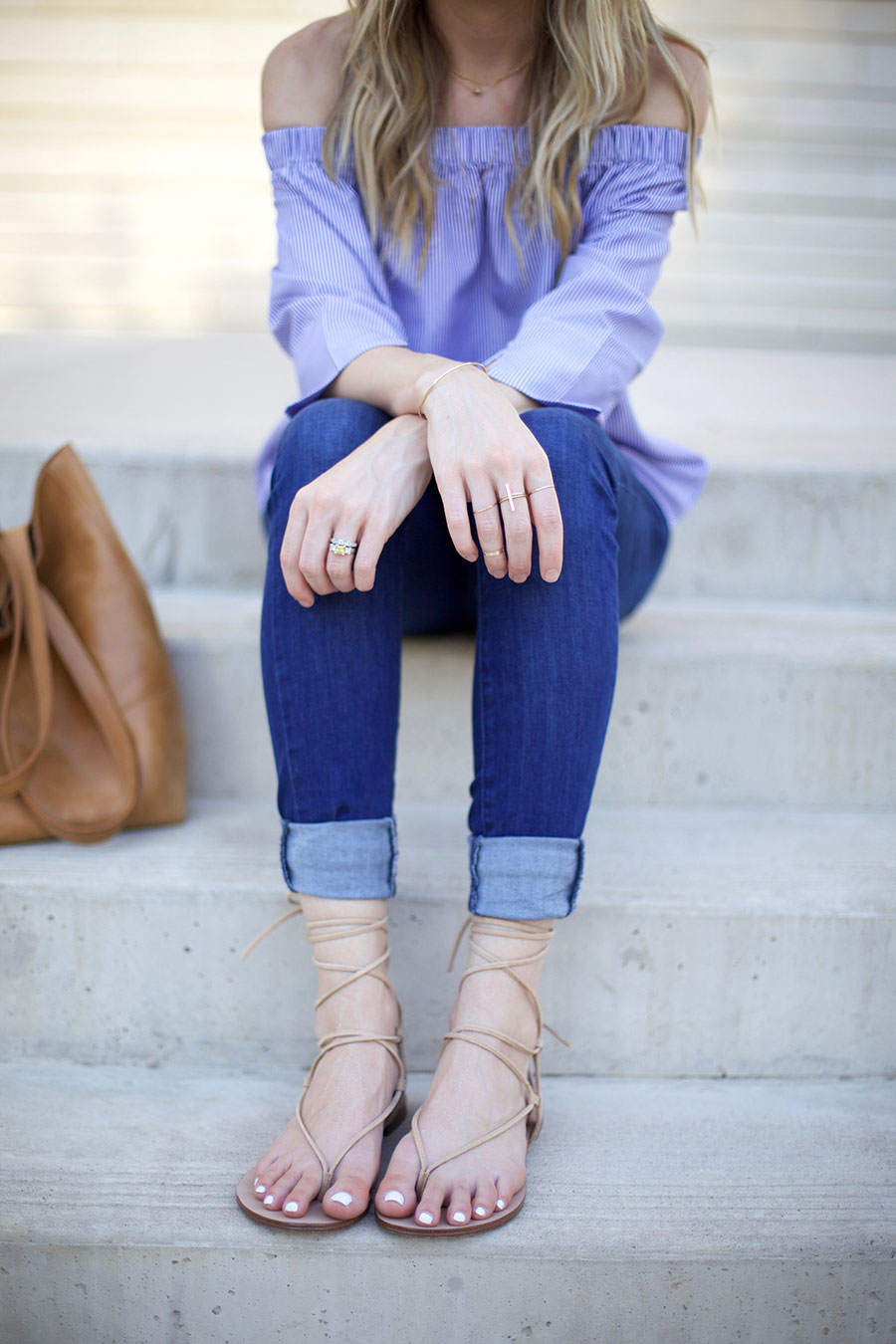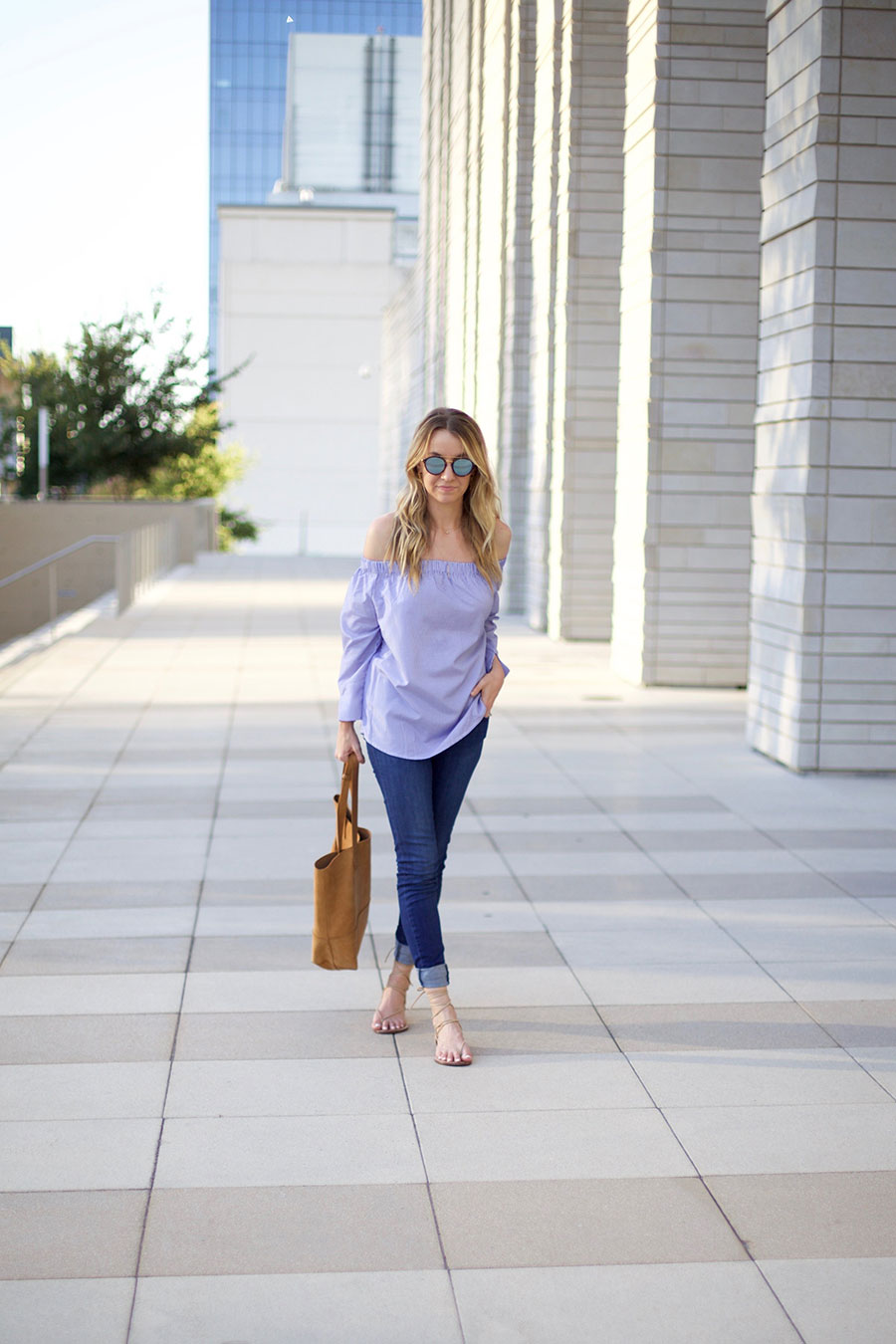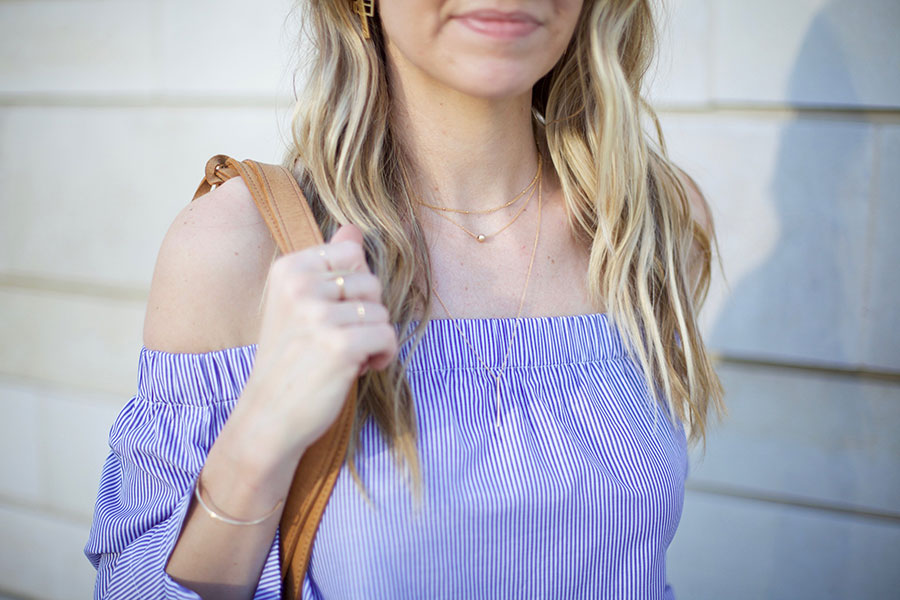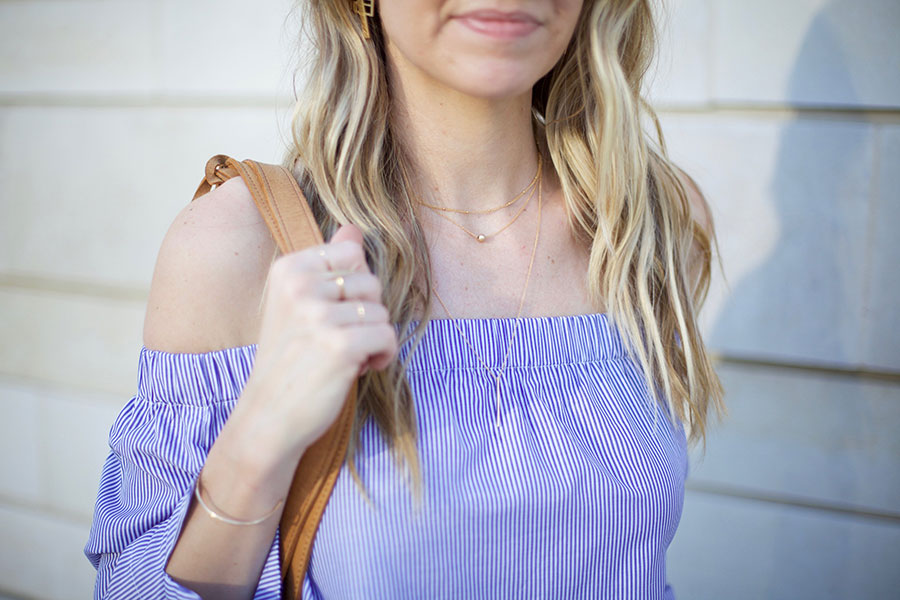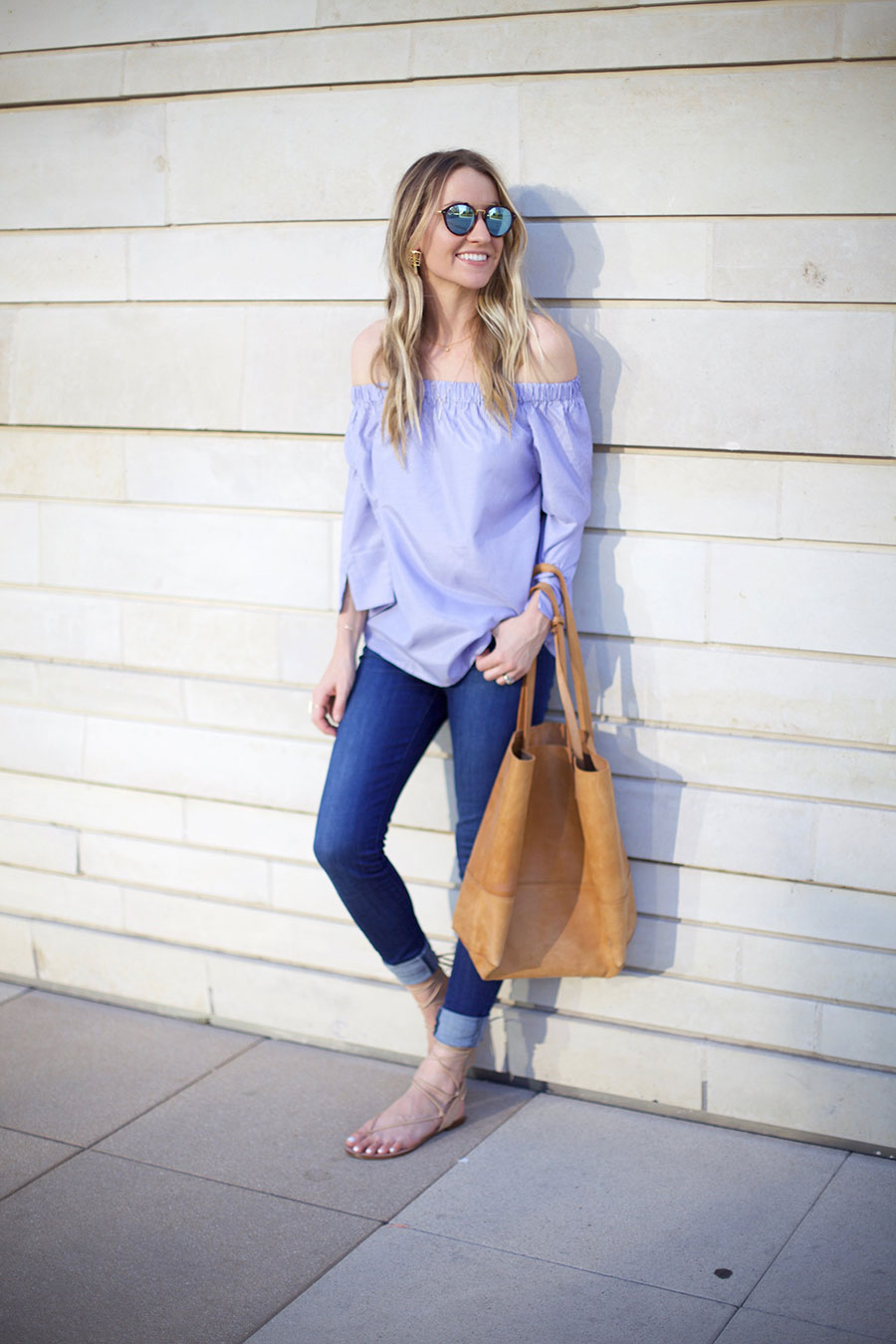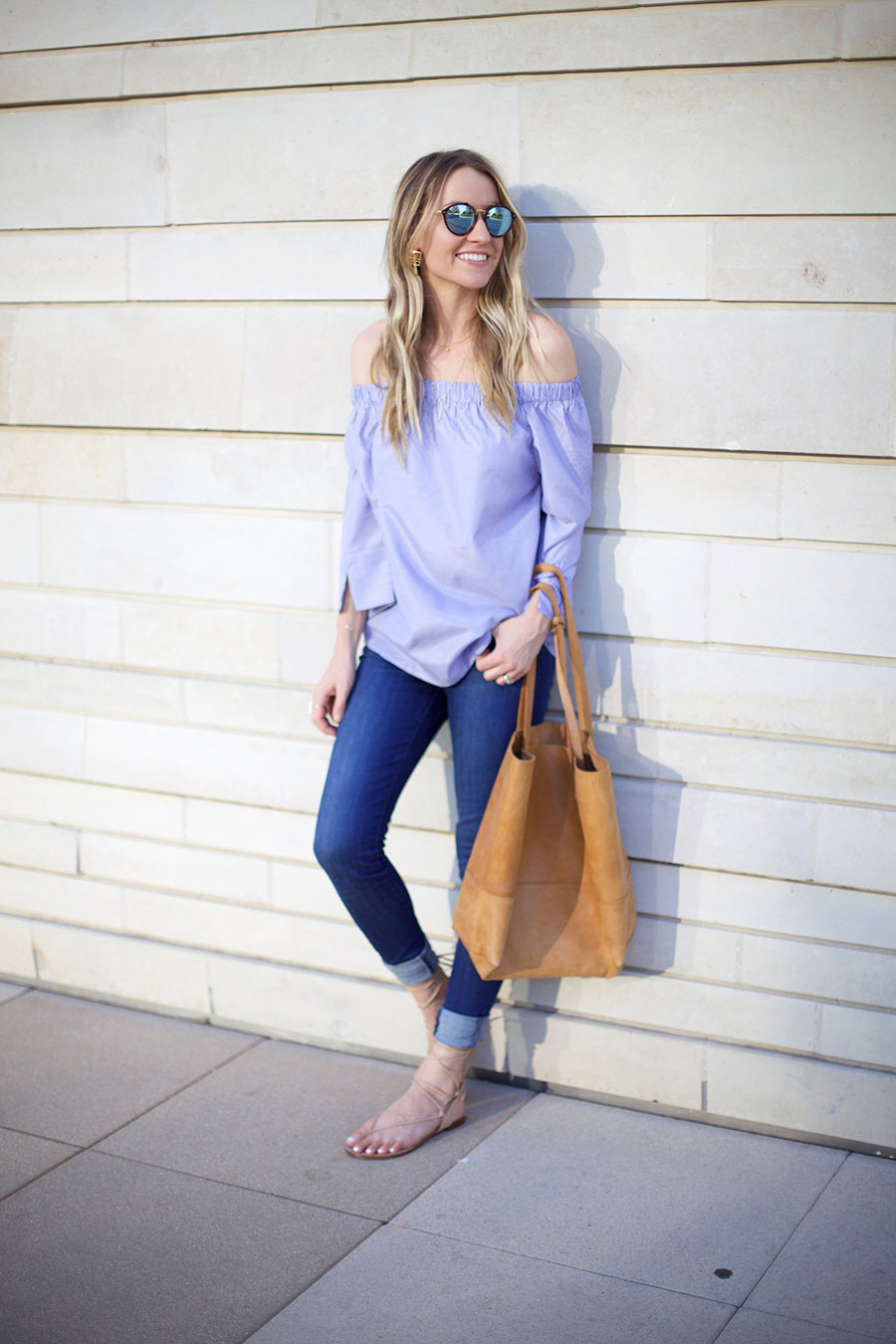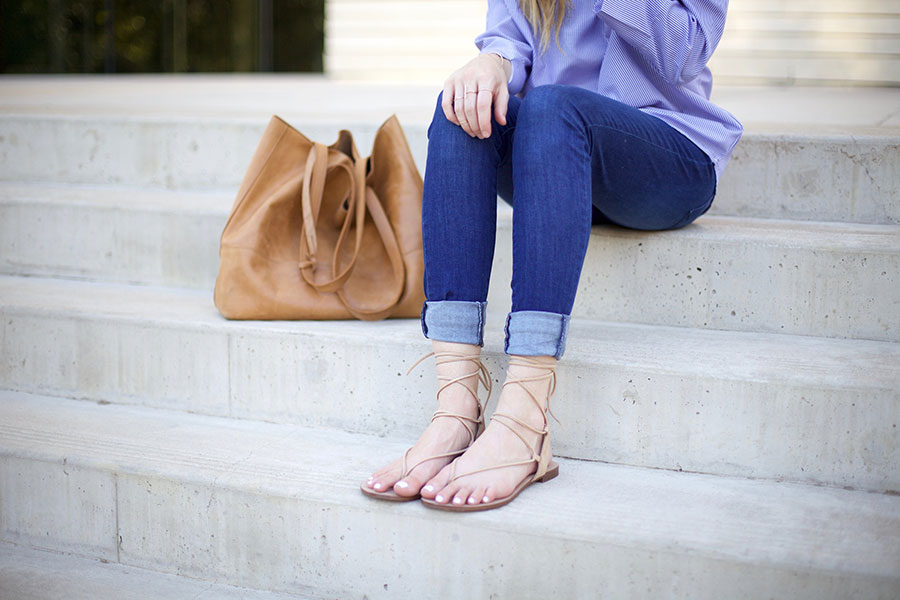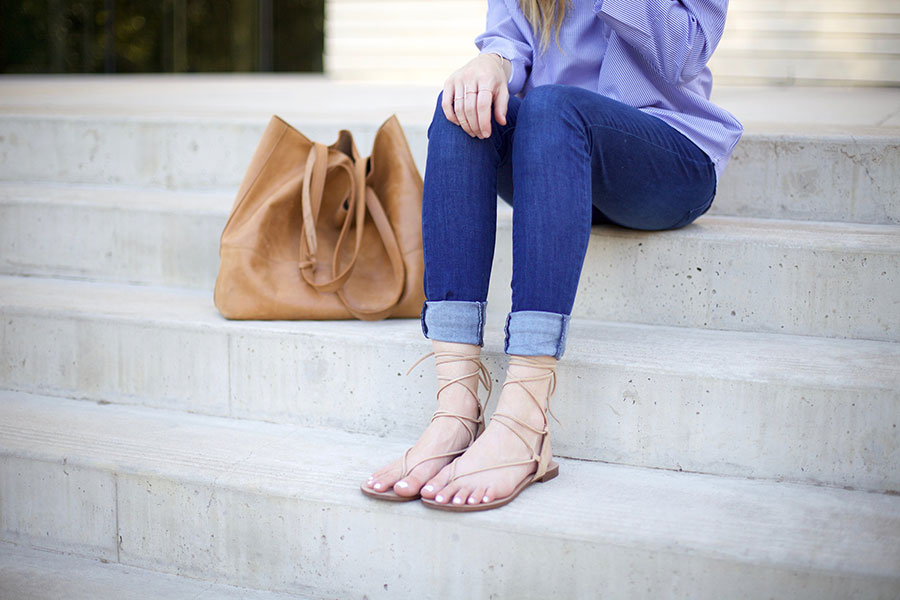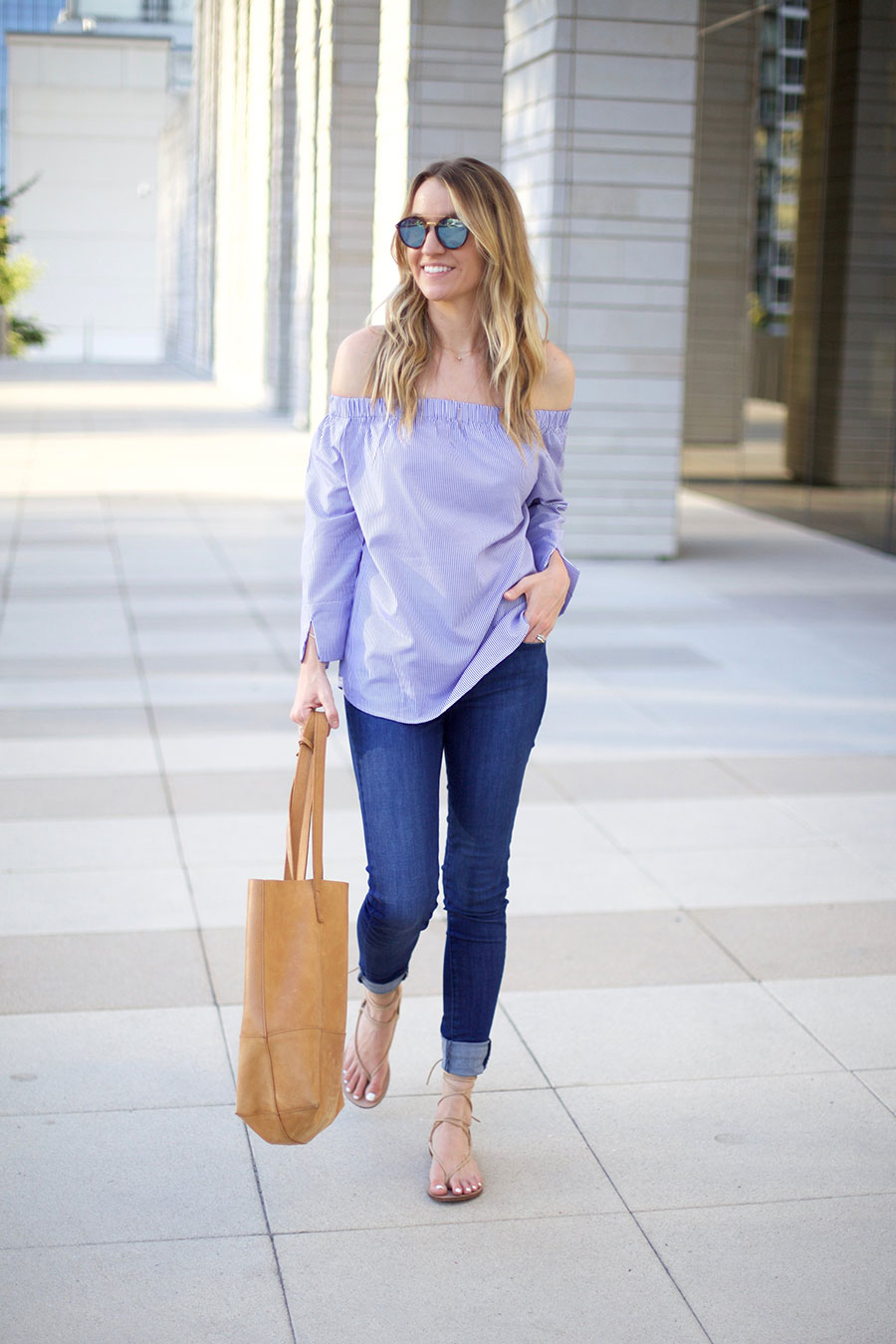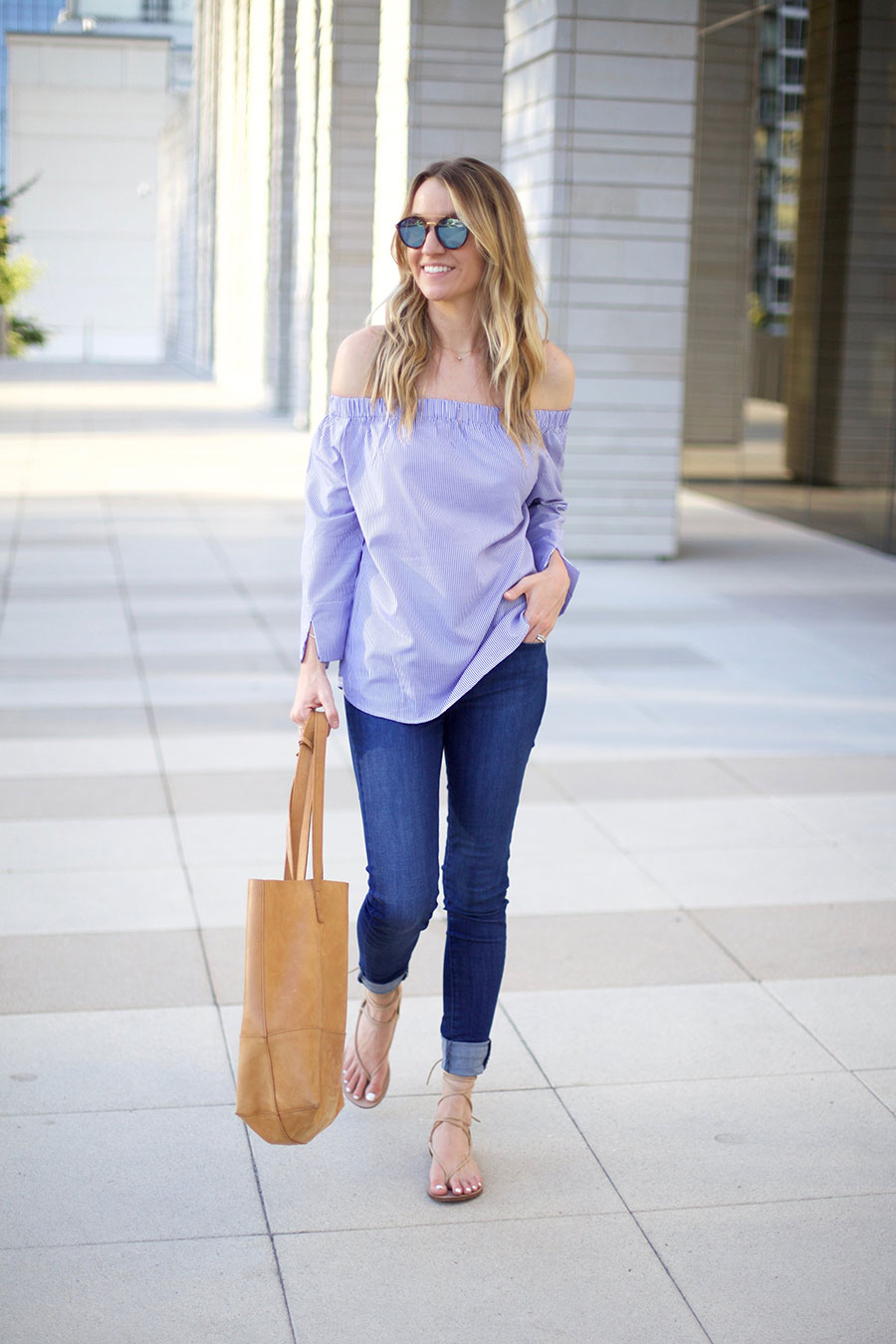 Happy Tuesday friends! I'm excited to finally share this look with you here on the blog. I shot it a few weeks ago, and have been sharing bits & pieces on Instagram. I don't plan on ending my
off-the-shoulder
love affair anytime soon. Fall takes a million years to arrive when you live in Texas. I'm pretty sure in this climate I could almost rock an
off the shoulder top
all year long. Comfy jeans are a given anytime of the year, especially when you find a pair that feel like absolute luxury for under $100. Love
this pair
so much!
This is one of those outfits that feels & looks effortlessly chic. Everything is so cozy, but you look put together & stylish. A total win-win situation. If you follow me on Instagram, chances are that you've already seen these amazing tie up sandals. I was reluctant to get a pair early in the summer, and ended up making the leap towards the end of summer. I'm SO glad I did. They lace up perfectly, and actually stay on your feet!
My jewelry is from Ann Revere Jewelry. Everything in her shop is so gorgeous and dainty. I'm a big fan of minimalistic jewelry, and fell in love with the rings, bracelet, and necklaces! And this bag… ohhh I'm so in love you guys! I have three bags from this company, and I'm hooked. They are SO soft, super durable, and I just can't quit them.
SHOP THE POST:
Top// Jeans // Sandals // Tote // Sunglasses

Well friends, it's time to sign off. We have a crazy busy week ahead, and the to-do list is a tad daunting. We are headed somewhere very special later this week. Stay tuned to see where we are going. Have an amazing week!