Just Another Manic Monday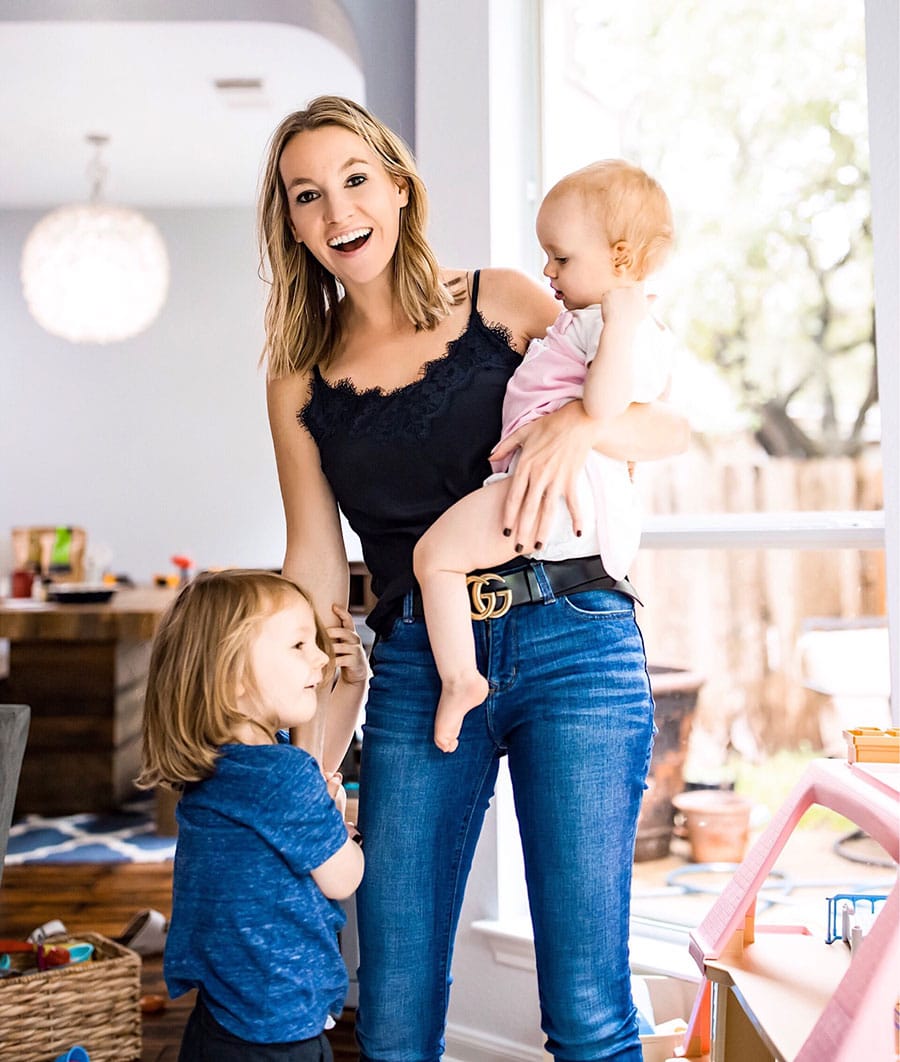 Today has just been one of those days. I woke up tired and groggy. Kind of slowly moving around the kitchen to make the kids morning breakfast. My babysitter usually arrives at 8:30 am everyday, and I try to look somewhat put together, have the kids dressed & fed, and be ready to work when she arrives.
Well today I was still in pajamas when the doorbell rang. Noah was wearing his underwear, and I was mid-diaper change with Emma when she walked in the door. Does anyone else's baby like to treat the diaper change as a chance to perform in the Olympic games? Emma has perfected the mid-diaper change rollover to gold medal standards.
I got a text from my sister that said something along the lines of "umm dude supposedly we need to buy bottled water… check the news". I googled Austin water, and the news came up. The city of Austin issued a citywide boil water notice. Due to recent flooding, the city is struggling with the impact of debris on its water treatment capabilities. So…I decided to bolt out the door to buy bottled water since we literally have none in our house.
Well… I wasn't the only one who bolted out in their pajamas to find bottled water. I went to four stores. I even drove to a a couple of cities south of Austin, and bottled water was flying off the shelf. In my haphazard attempt to retrieve some bottled water from Target I actually left my wallet in the shopping cart. I realized this about 15 minutes later when I was almost home. I drove like a mad woman back to Target & luckily my wallet was still tucked into the baby seat area of the shopping cart outside in the cart holder.
In total I'm pretty sure I spent about 2 hours this morning trying to find bottled water….
Dylan called me when I was on the way home saying that our babysitter had to go home because her daughter's school called and she wasn't feeling well. I had 3 photoshoots to do, and 2 campaigns due. I took a deep breath and realized welp… I'm going to just have to figure out how to get everything done & watch the kids. Luckily my job is flexible, I have an awesome husband, and my kids are pretty chill.
I dove into work and literally got a ton of stuff done in an hour and a half. You would be so surprised at how many things you can get done when the pressure is on, lol.
Now the craziness has slowed down, and I'm going to sign off of my computer and relax with my kiddos. I actually kinda liked the feeling of let's get everything done super quickly, and then take off the rest of the day to play with the kids. Oh… and I even made an Old Navy order for some Fall clothes for the kids. Emma is growing like a weed, and they both need warmer clothes since Austin decided to go straight from summer to winter.
Old Navy is also having a 30% off sale with code HURRY if you're looking to grab anything! I'm linking everything I got for both kiddos below! Hope you guys had a great Monday, and that it wasn't as manic as mine lol! Cheers to a possible glass of red wine tonight!

XO,
Lee Anne