How To Pick The Best Maternity Dress & Feel Confident When Pregnant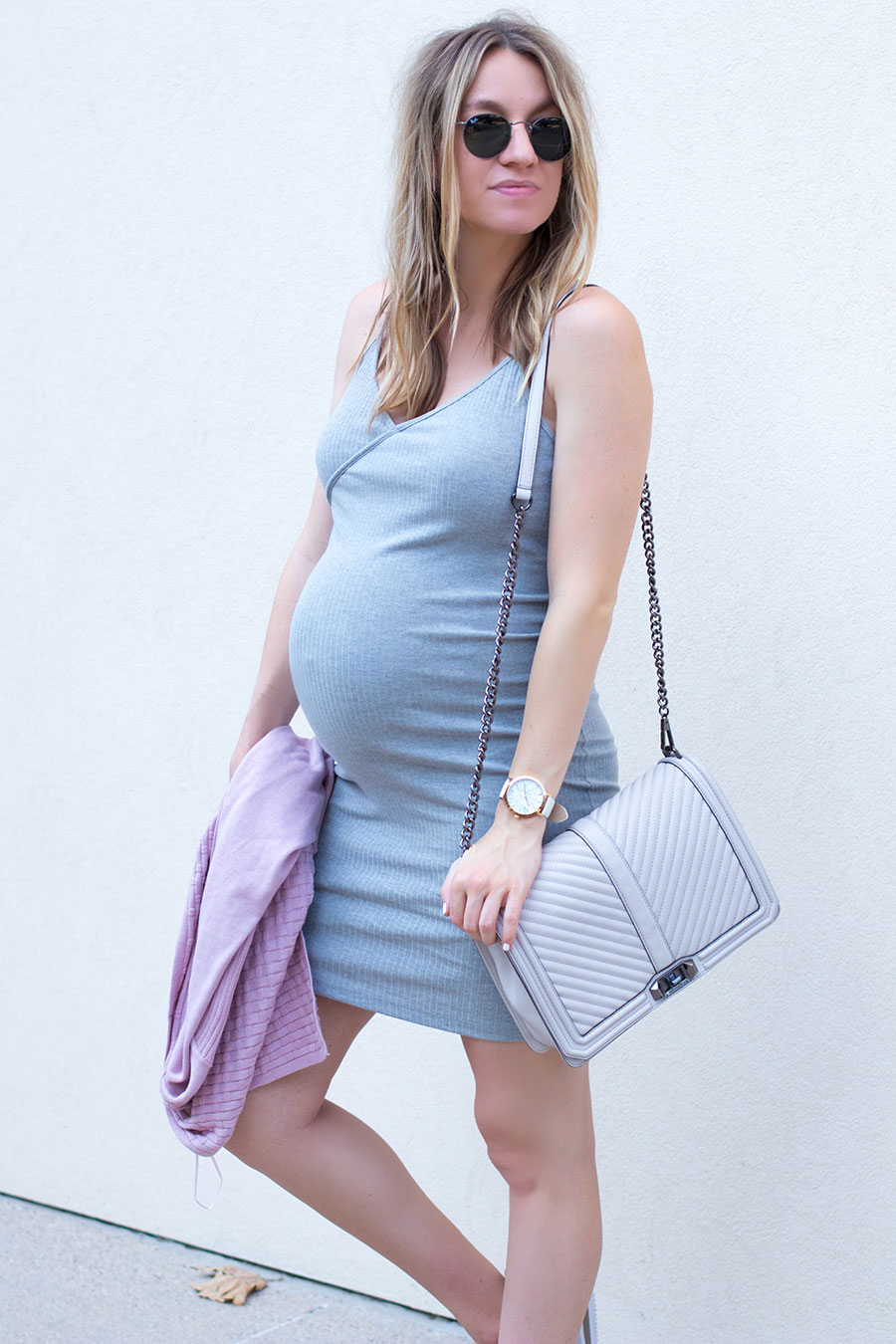 I've finally found the secret sauce when it comes to picking the best maternity dress. Let me just preface this post by saying, I did not find the secret sauce during my first pregnancy. I ordered anything that had the word maternity next to it thinking that it would be cute. I'm here to help so that you don't make the same mistakes I did! Today I'm partnering with
Nordstrom
to share my tips for picking the best maternity dress, and to share some of my current favorites with you guys!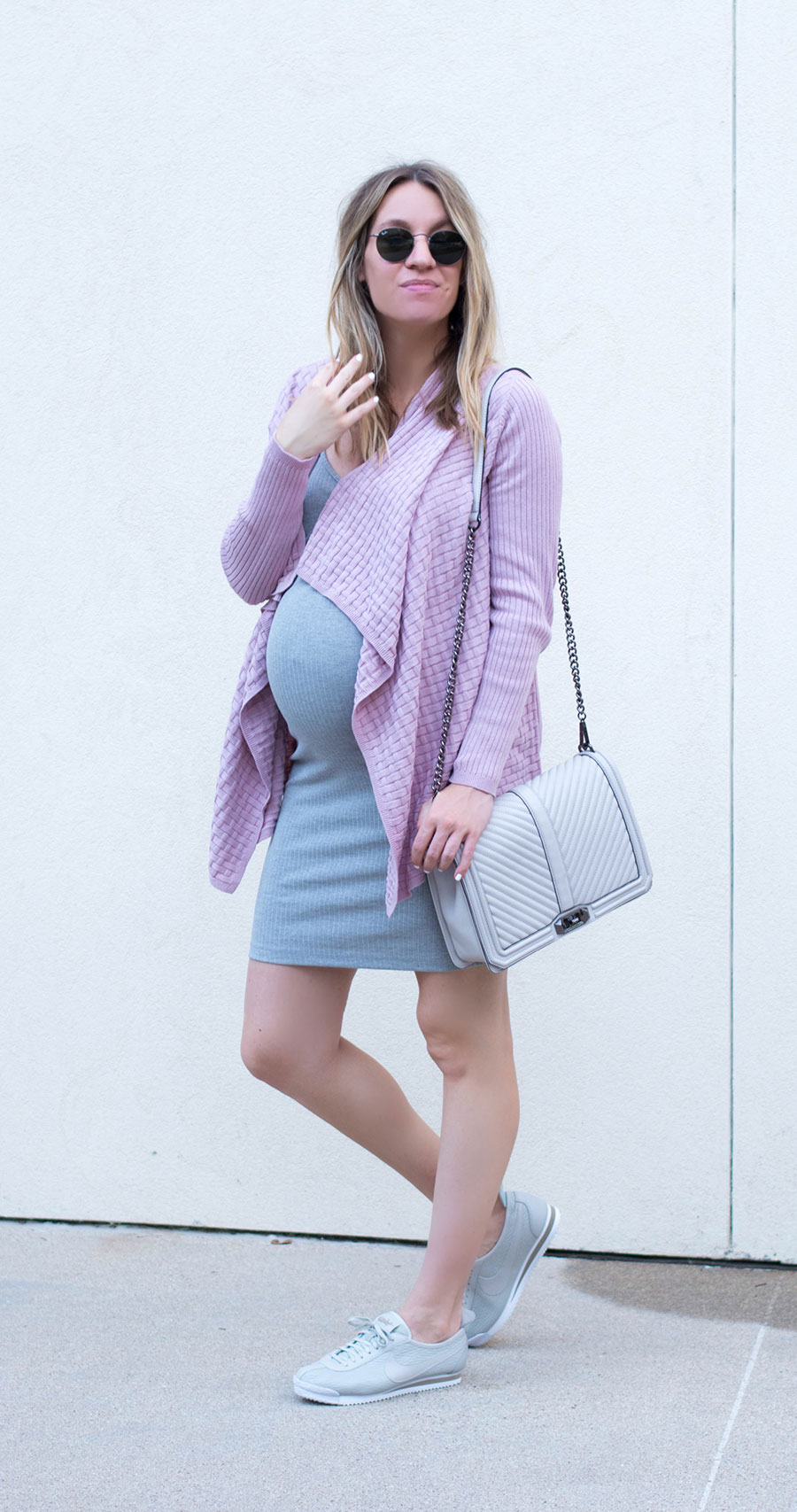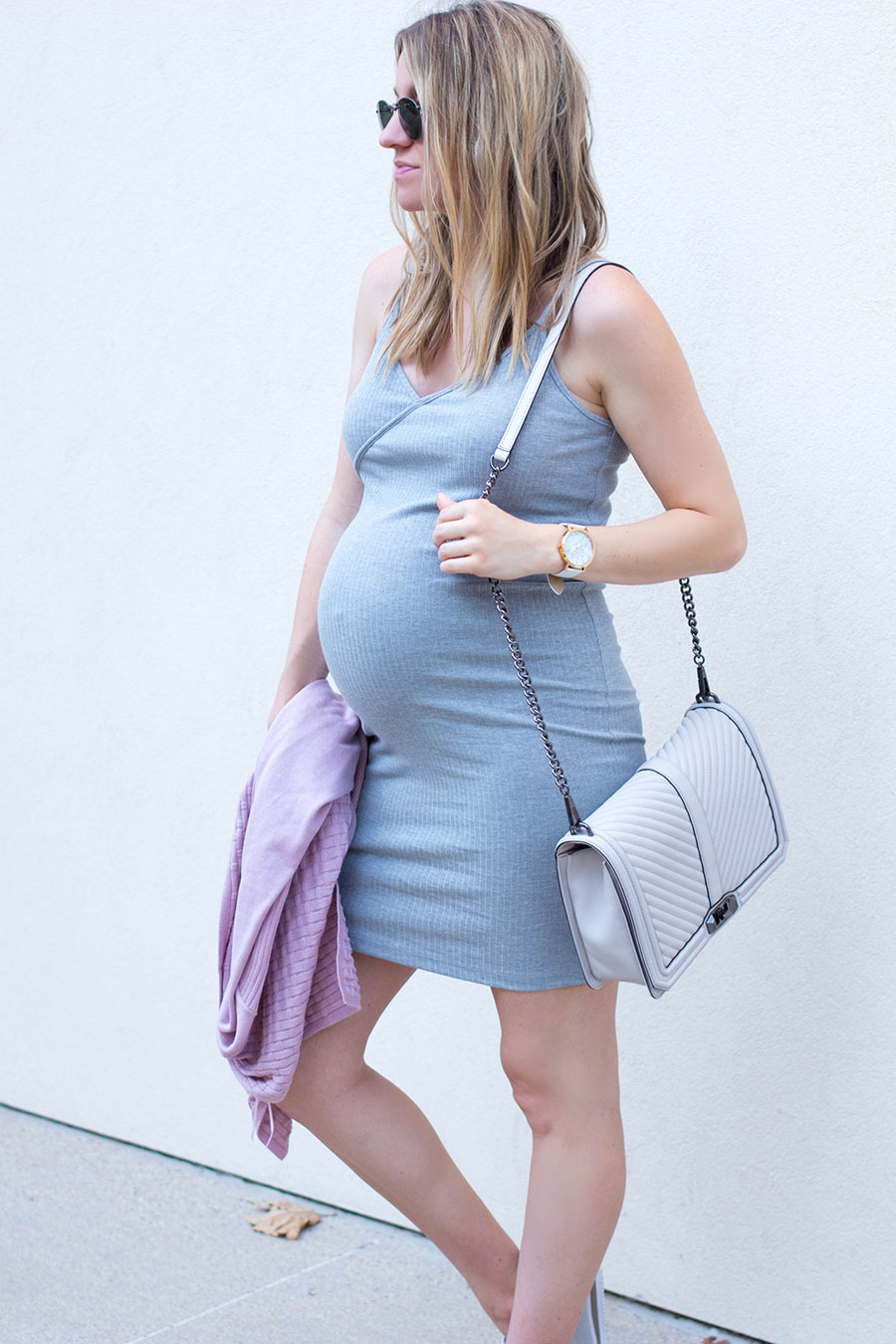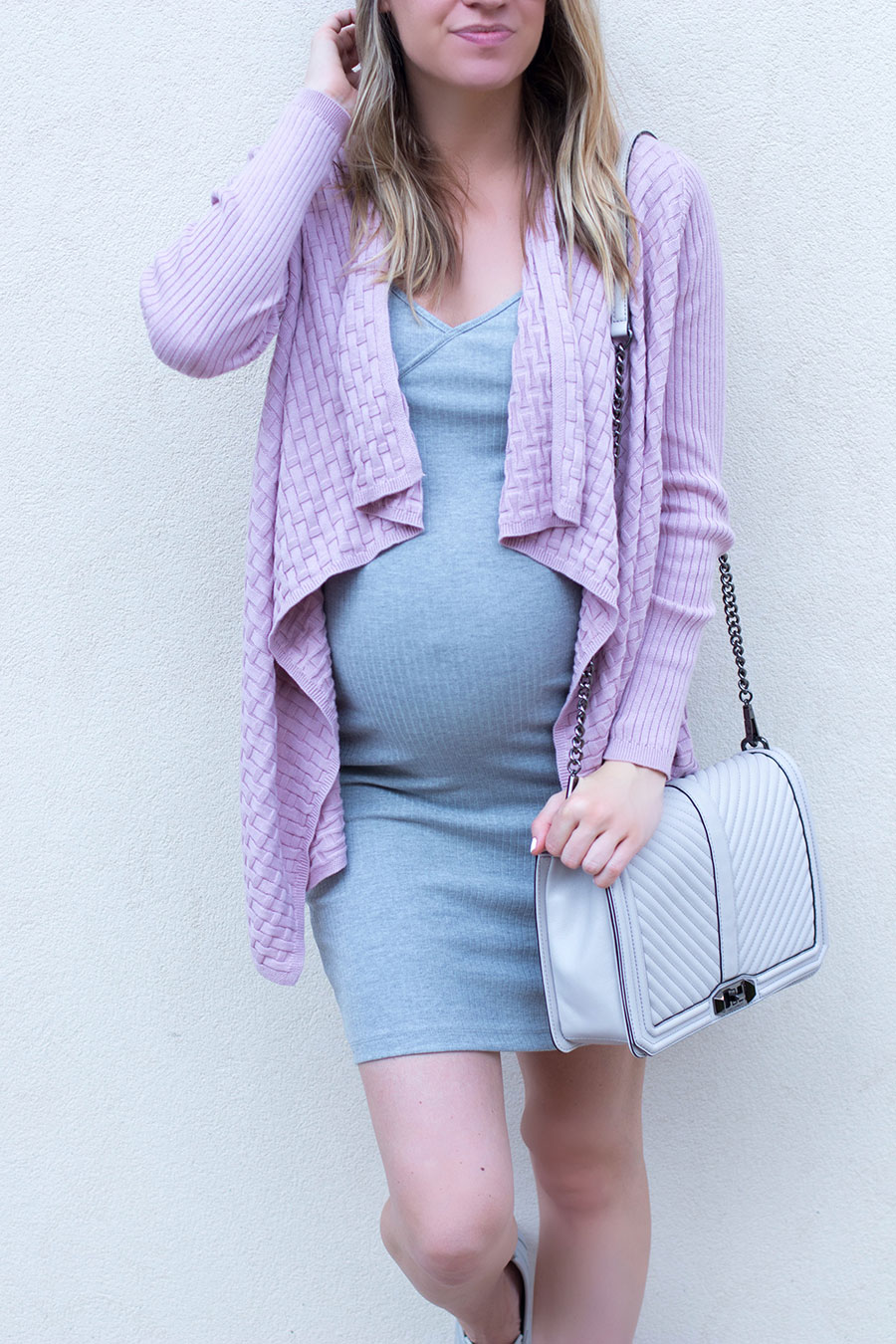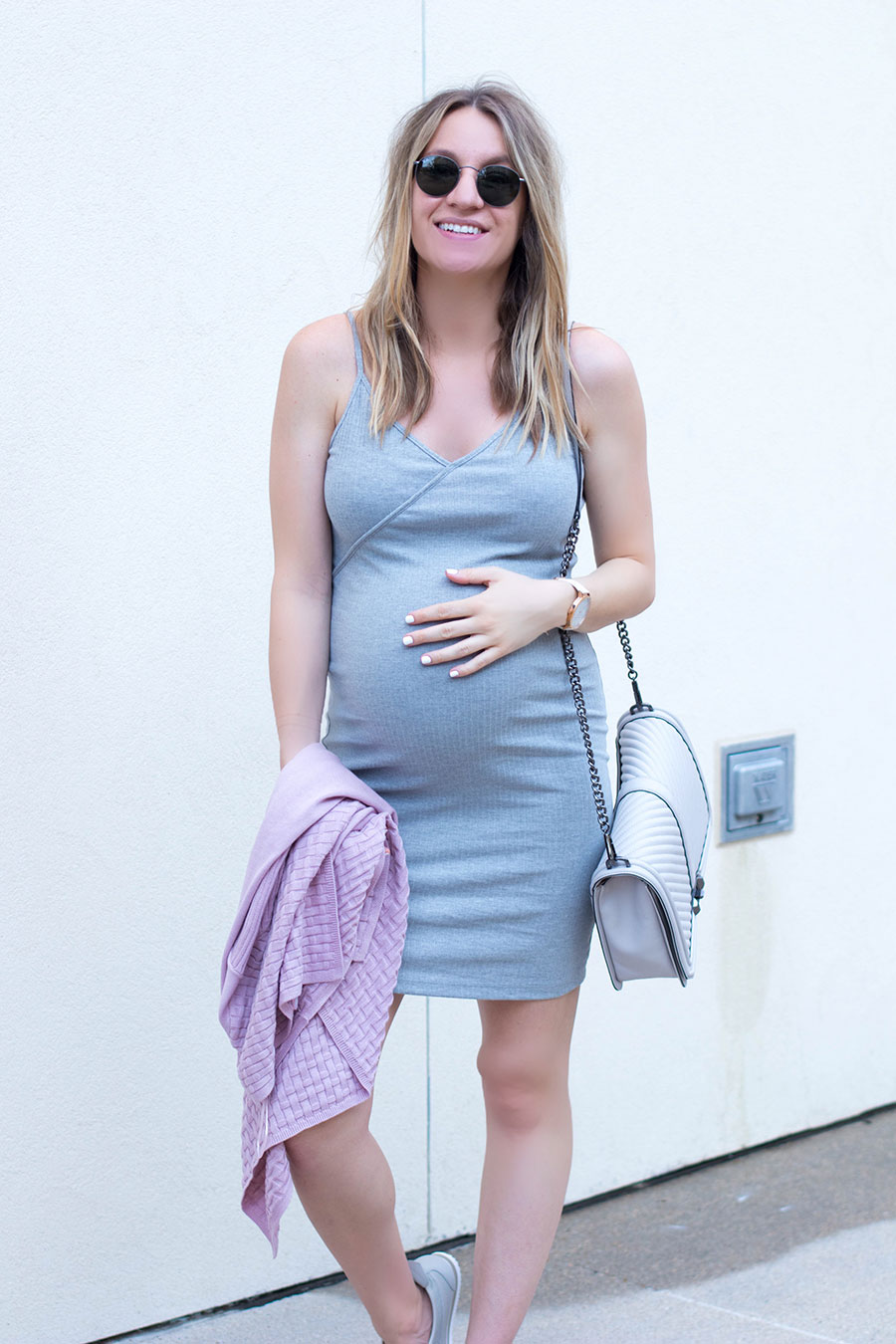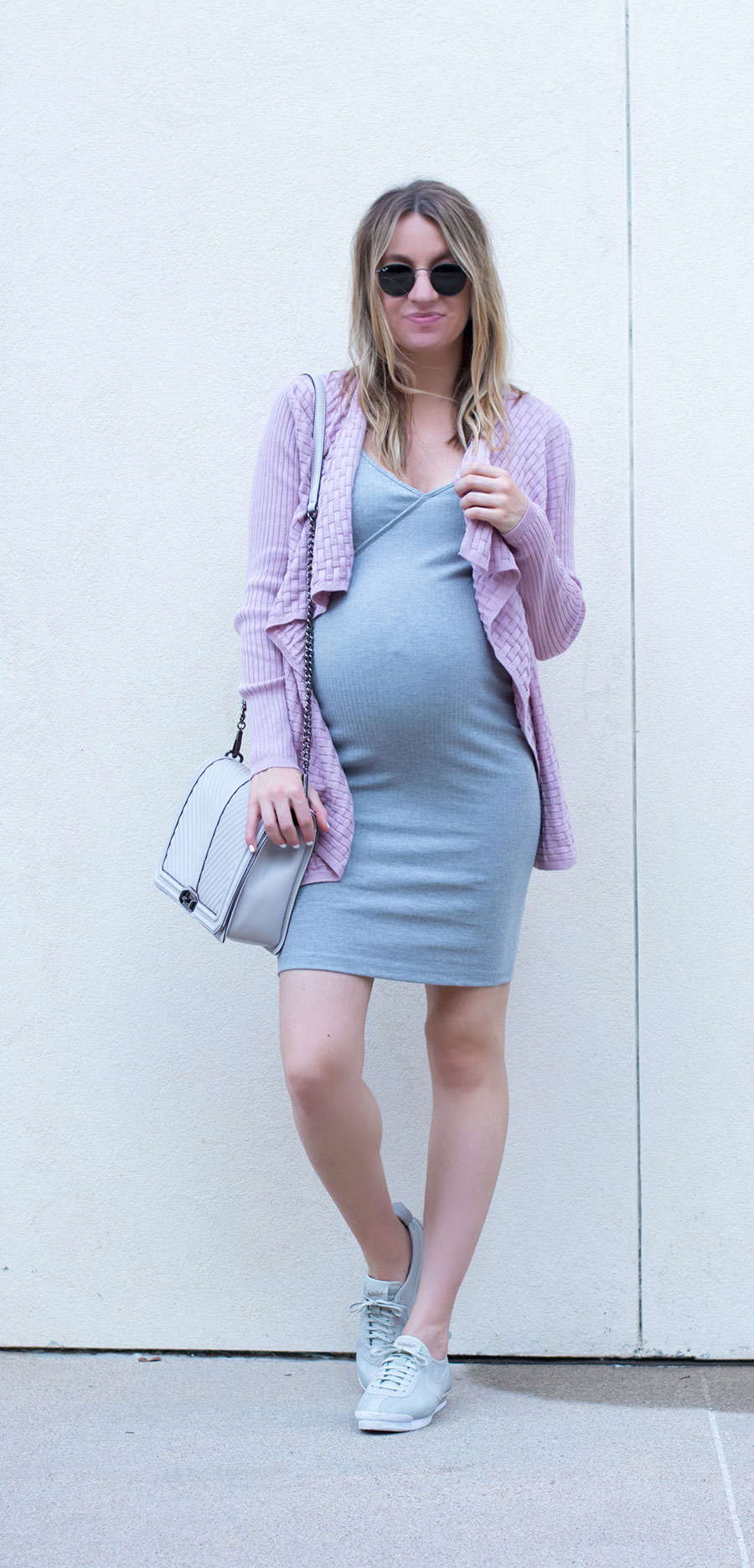 During my first two trimesters I was able to make non maternity clothes work. Once the third trimester rolled around I finally felt like my bump should be more on display (so people could see that I was pregnant, and not just bloated, lol). Maternity dresses are one of the easiest things to wear during pregnancy. Just toss one on, and add your favorite cardigan!
HOW TO PICK THE BEST MATERNITY DRESS:
Choose a Solid Color or A Minimal Print– I've found that when I wear maternity dresses with crazy prints they tend to look too busy, and then I tend to look larger. I also like to stick to solid colors or minimal prints because I can easily match them with some of the basic cardigans I already own.
Go With a Form-Fitting Silhouette- Maternity dresses that are like a big solid piece of fabric aren't going to do you many favors. Choosing one that hugs the bump, and clearly shows that you are pregnant is key. Try to look for ruching, body con styles, or belted dresses that accentuate the bump, rather than blend it in with the rest of your body.
Realize You Don't Need To Spend A Ton Of Money To Find a Great Dress– You're only pregnant for so long, and you honestly don't even need maternity clothes until after your first trimester. Choose a couple of great dresses that you know you will get a ton of wear out of instead of multiple dresses that you wouldn't wear everyday. Nordstrom carries a ton of maternity dresses from amazing brands, and great prices. I'm sharing some of my favorites with you guys below!
In all honesty, I don't always feel the most confident when pregnant. During this pregnancy I've barely been able to work out, and my body has changed a lot. Wearing a good maternity dress that doesn't make me look frumpy can really help me feel better about the way I look. Plus, I'm growing a human, so there's that! Our bodies are meant to change during pregnancy. It's important to not let ourselves get down about the way we look, and instead focus on the beautiful life we are creating!
SHOP THE POST:
Body Con Maternity Dress only $26! (I'm wearing a size 6) // Mixed Cotton Knit Cardigan   (I'm wearing a size small, runs true to size) // Nike Cortez Sneakers (these things are so dang cute & I've been wearing them with everything, fit true to size) // Ray Ban Sunglasses 
SHOP MORE AFFORDABLE MATERNITY DRESSES:


We have a busy day today! We have some photoshoots in the morning, and then are going to buy a car! Hope you guys have a great Friday, and a good weekend!
XO,
Lee Anne
A big thanks to Nordstrom for sponsoring this post. All thoughts & opinions are my own.