How I Take Time For Myself As A Busy Mom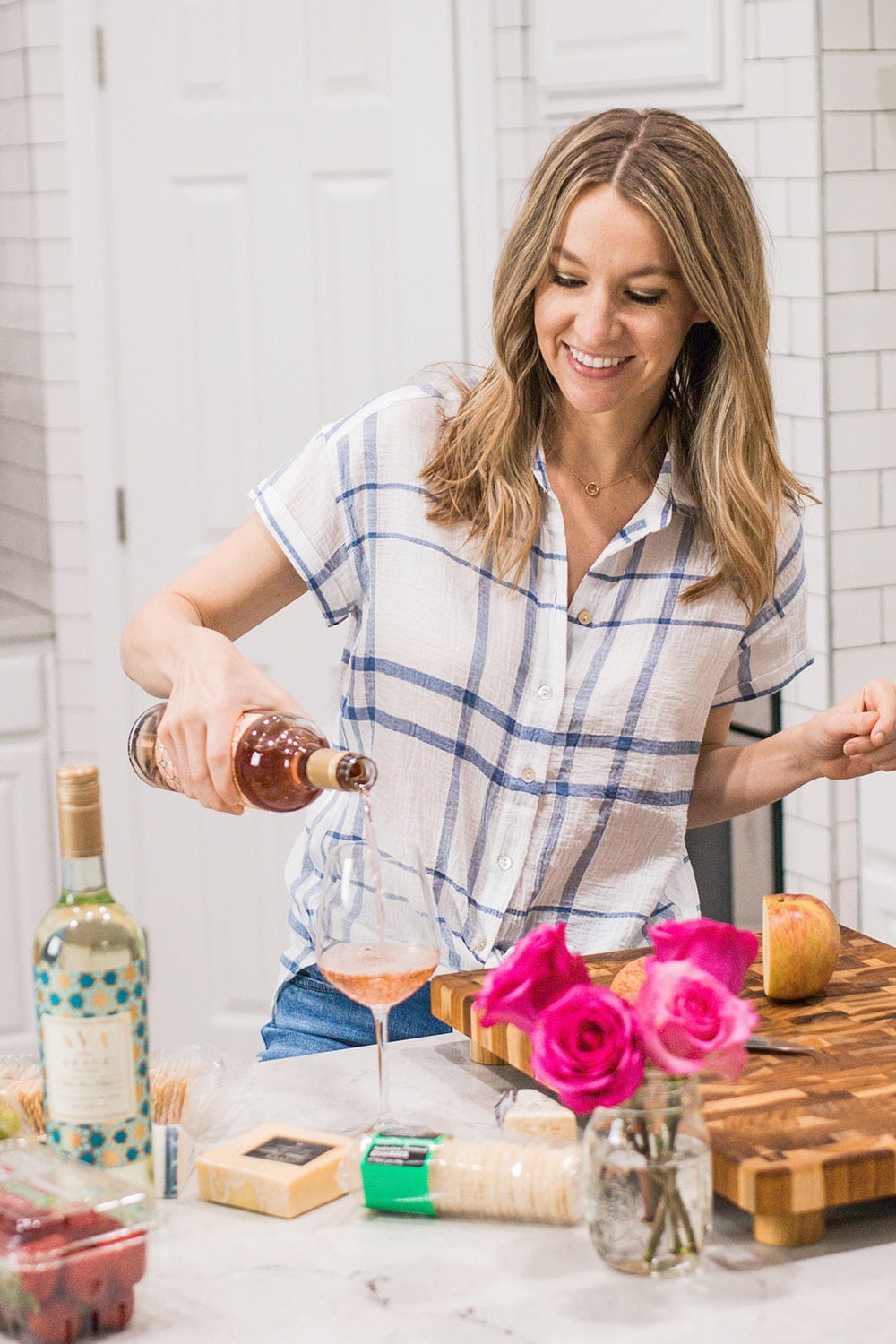 Sponsored by AVA Grace Vineyards. All thoughts & opinions are always my own, and #heckyes for sponsoring with an awesome wine brand. Life goals complete!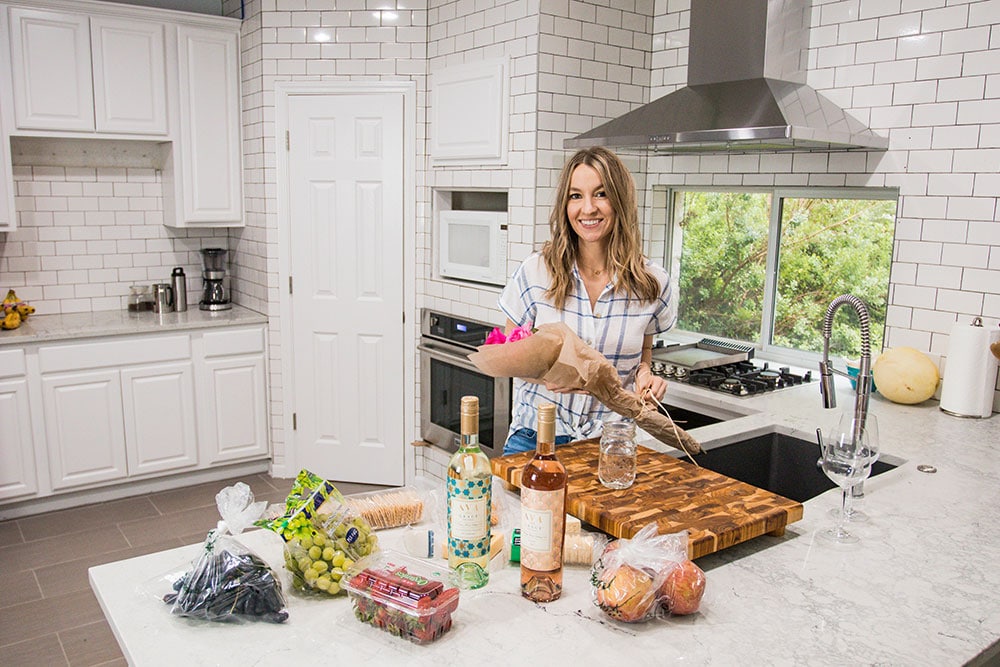 Happy Friday friends! Today I'm so excited to partner with AVA Grace Vineyards to chat a bit about how I take time for myself as a busy mom. In this stage of my life, it can be really hard for me to get out for girl nights. Emma still isn't sleeping completely through the night, so there are nights when I need to comfort her. We are definitely getting closer. She will be 1 in a couple of months, and when Noah turned 1 he was completely sleeping through the night #fingerscrossed. In all honesty, it's okay that I can't go out all of the time for girls nights, because I secretly LOVE hosting friends at my house. It's a fun way to have a little time for myself (a night with friends does wonders for the soul!). In fact, one of my favorite things to do is have a couple close girl friends over for wine, yummy appetizers, and good conversation. I think you can have just as much fun at home (for the most part, ha!). I'm also just downstairs if the kiddos need me.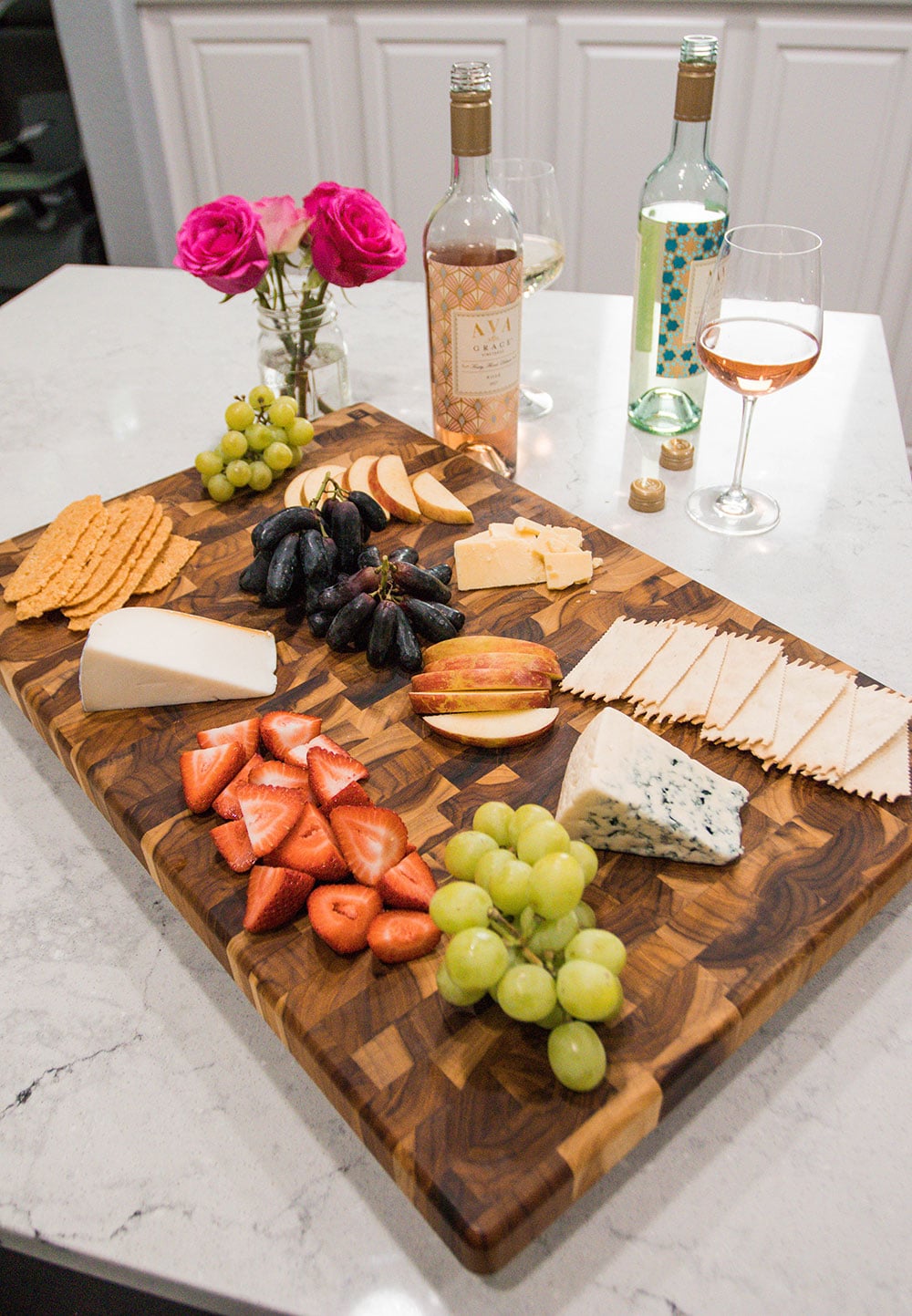 Usually on these nights Dylan will help take over with bedtime duty, and I will take some time to actually get ready. I'm talking full-on shower, hair, a little bit of makeup (just enough to feel human, like if I were leaving the house, ha!). I then will put on something cute, yet comfy. My go-to is always a good pair of jeans and a loose fitting & comfy top. Once I'm ready, I like to head into the kitchen.
The kiddos are still up when I'm preparing for the night, so sometimes Noah will peek in and help me. Emma will usually play on the floor with Dylan, or she will sit in her high chair and eat in the kitchen while I prepare. I like to put on some light music, and pour a glass of wine while I get to choppin! The rose from AVA Grace Vineyards is my absolute favorite. It's light, crisp, and refreshing. Perfect for summer!
Once I have everything prepared, it's usually about time for the kids to go to bed. Dylan will help with bedtime so I can finish up, and greet my friends when they arrive. Usually he will hang out upstairs and get some work done on his computer (so he can also listen for the kids) & I will hang downstairs with my friends. This way it sort of feels like I'm out (Dylan and I live & work together every single day, lol.. so having some time away is healthy!).
AVA Grace has the perfect wines for entertaining (and did you see how gorgeous the bottles are?). They've been sitting on my counter for a couple of weeks now, and I never moved them until it was time to bust them open. They are just so pretty! Perfect for summer picnics, barbecues, baby showers, bridal showers, and more! I've come to really enjoy a good class of rose in the summer because #HolyHeatInTexas!
Alright now that I've chatted all about this, it's time to plan another girls night. It's always such a good way to take some time for myself, and enjoy a night in with my friends! Thanks so much for stopping by today, and have a great day!
XO,
Lee Anne