Great Maternity Basics with LEGOE Maternity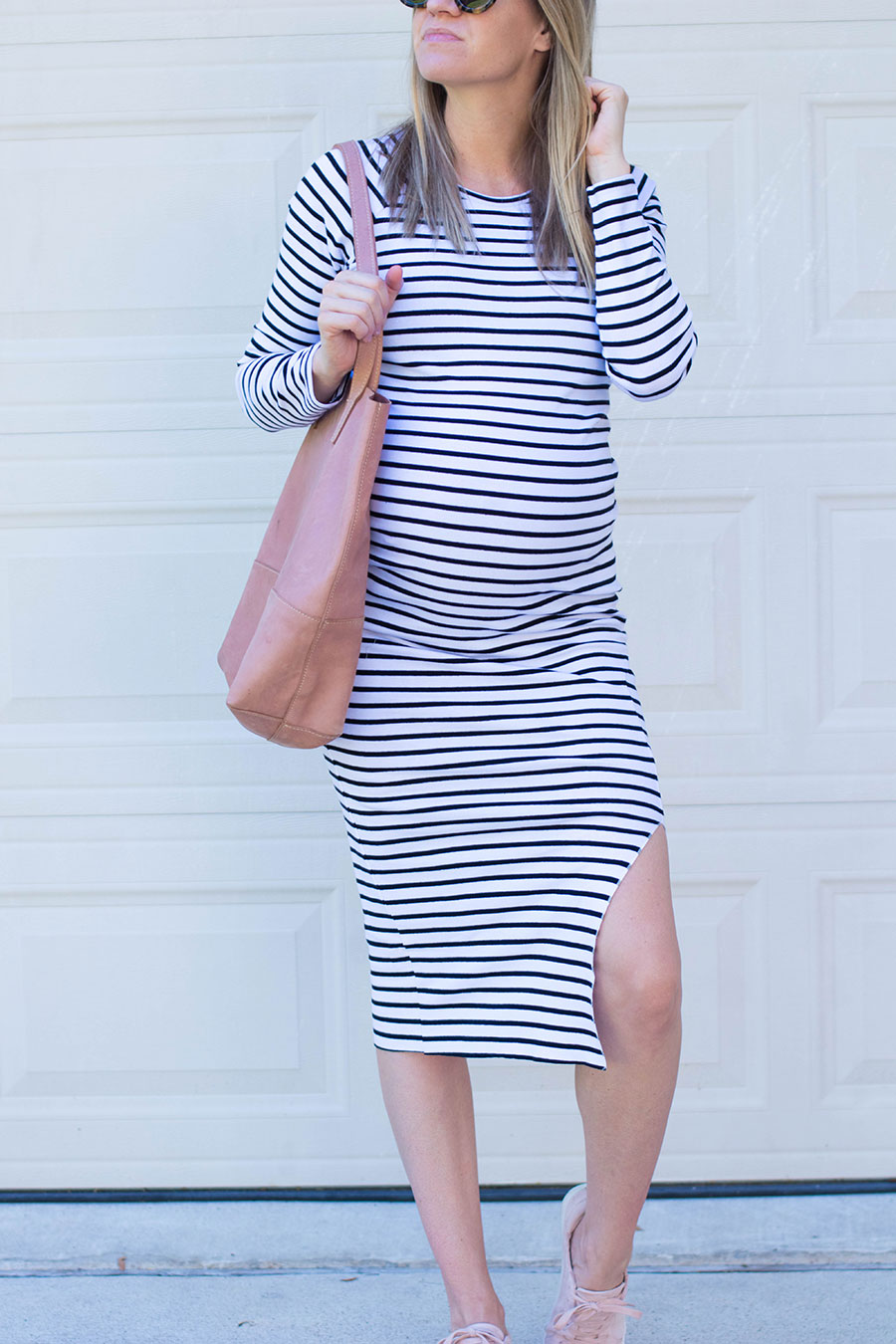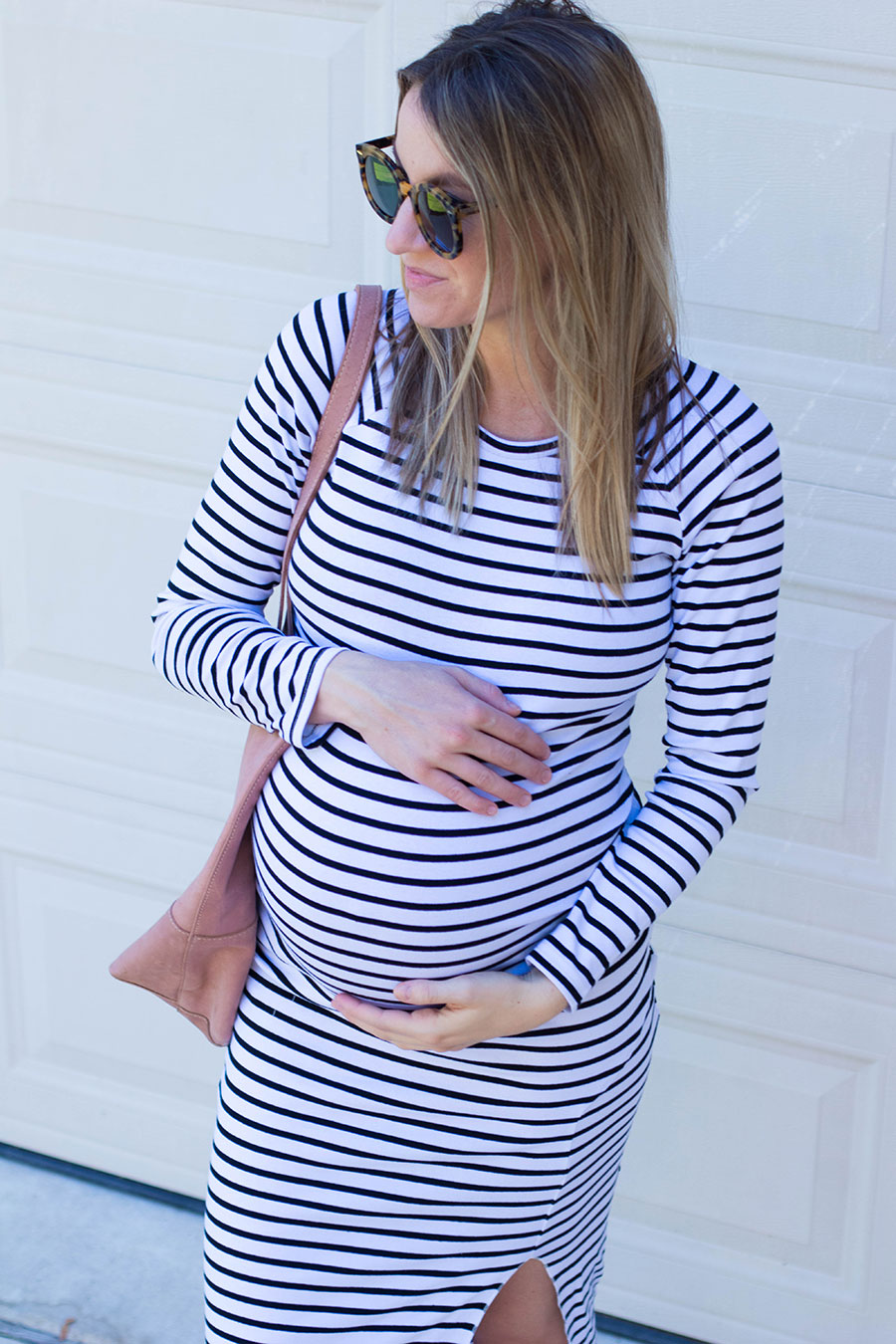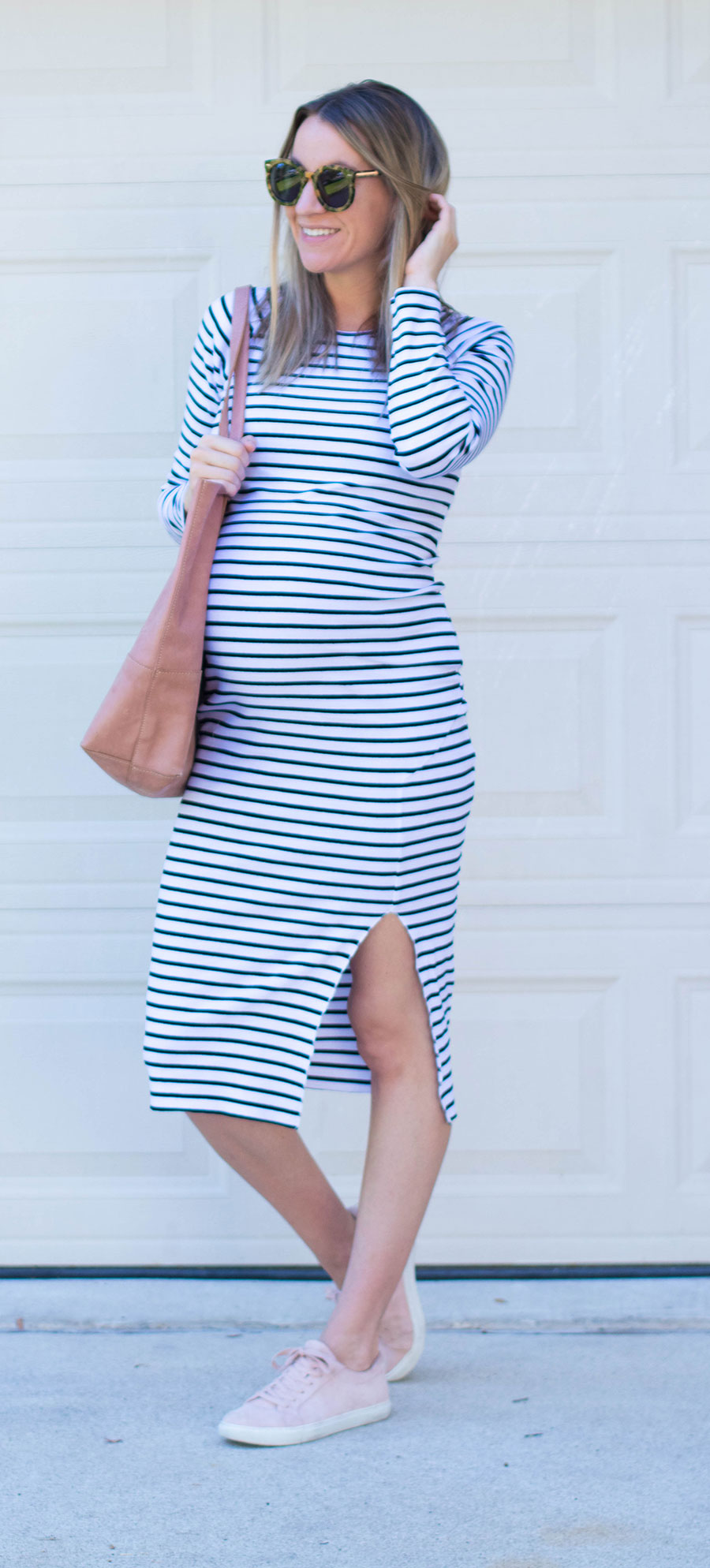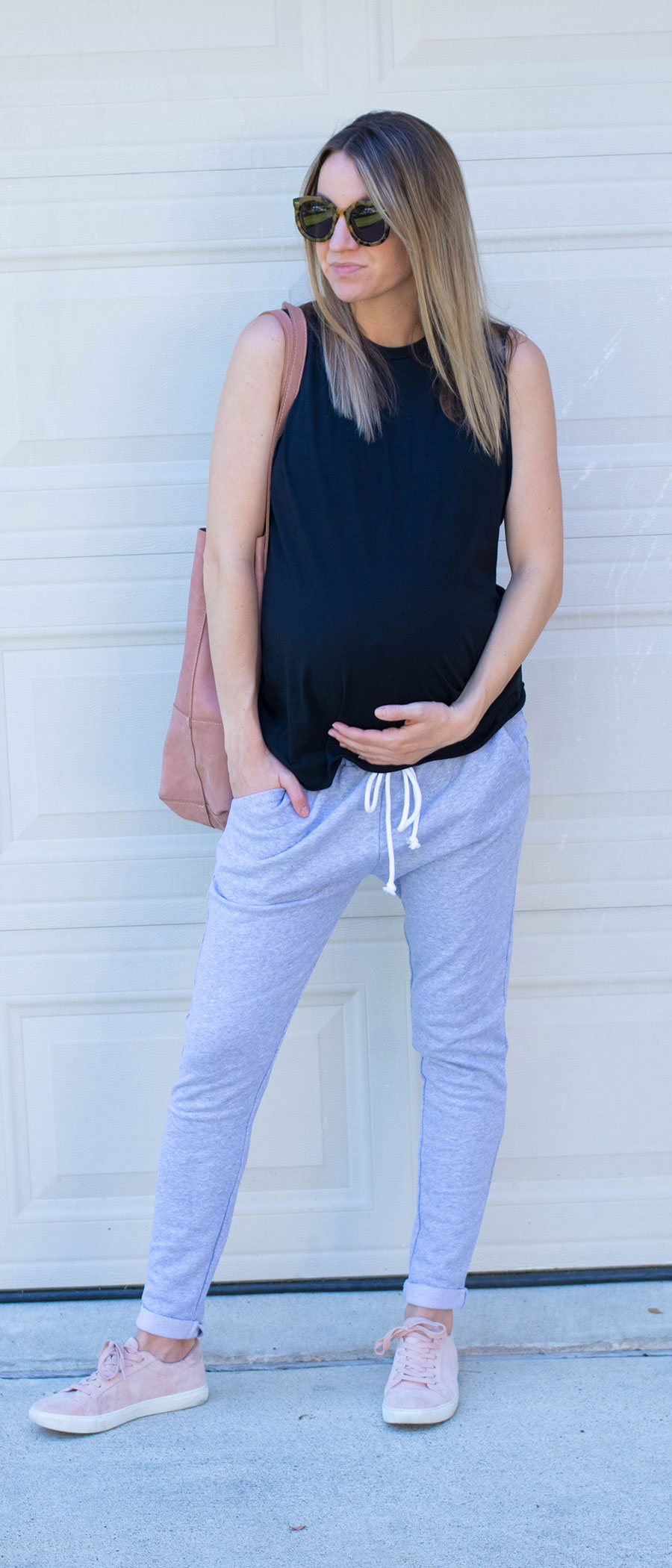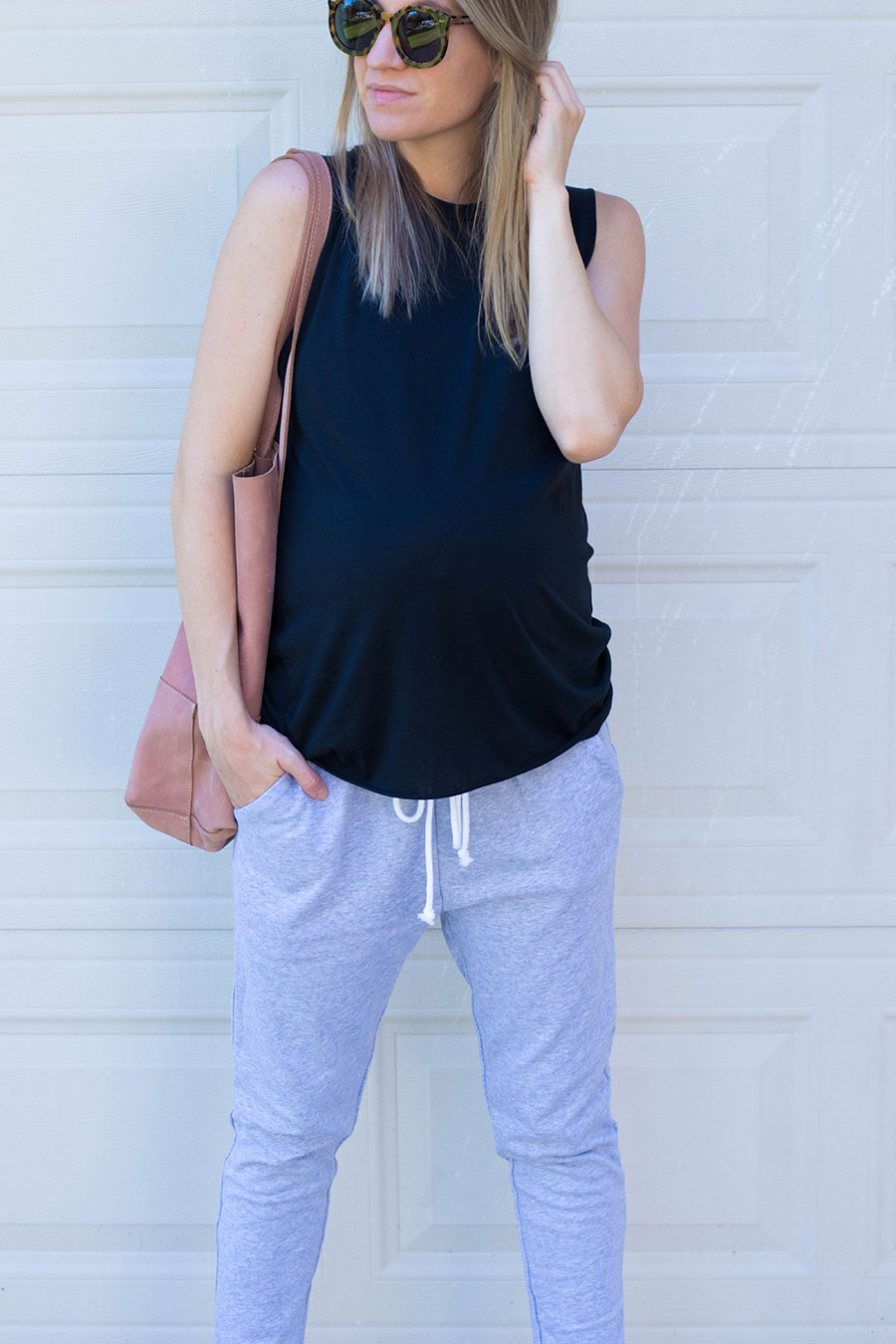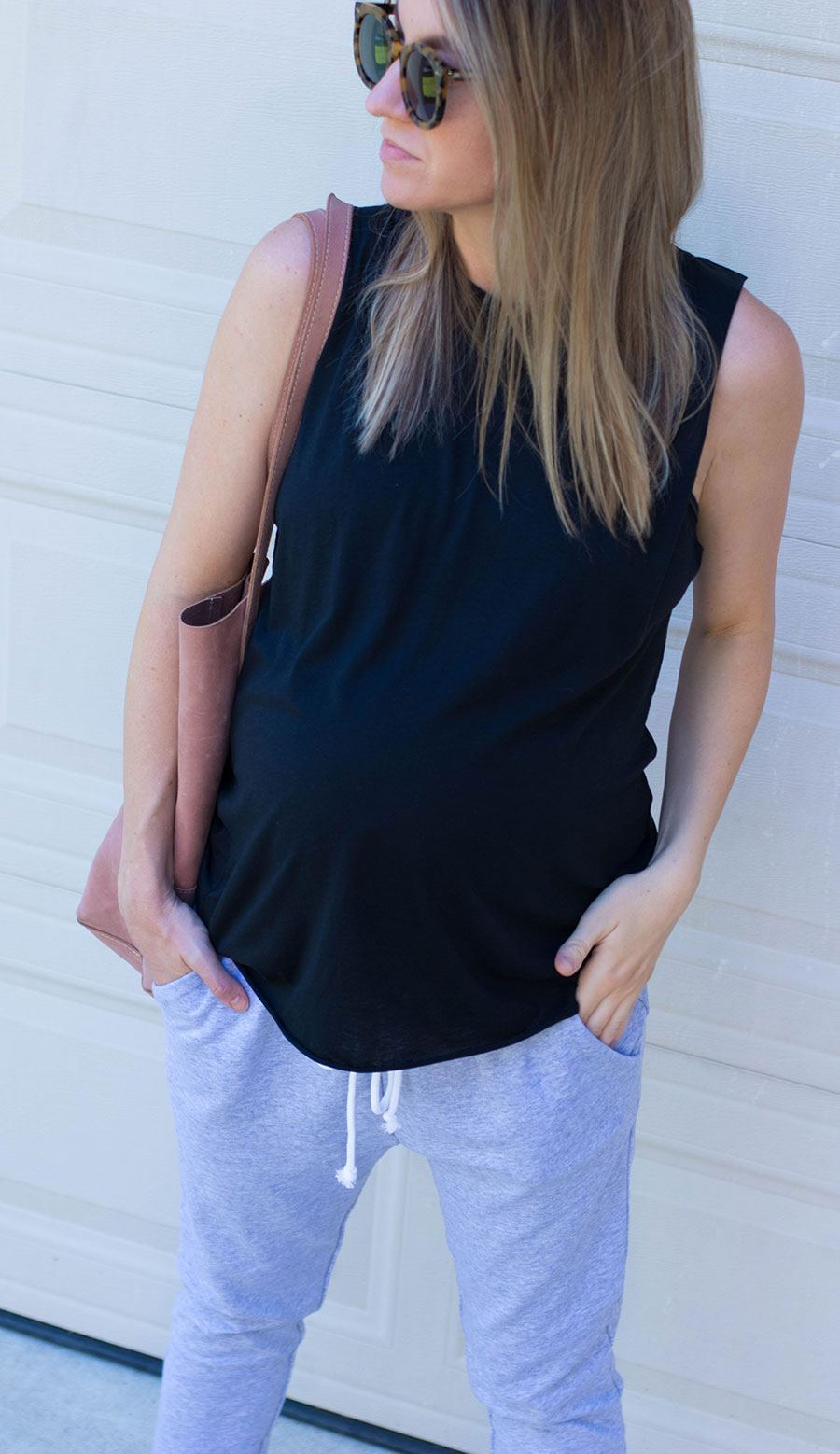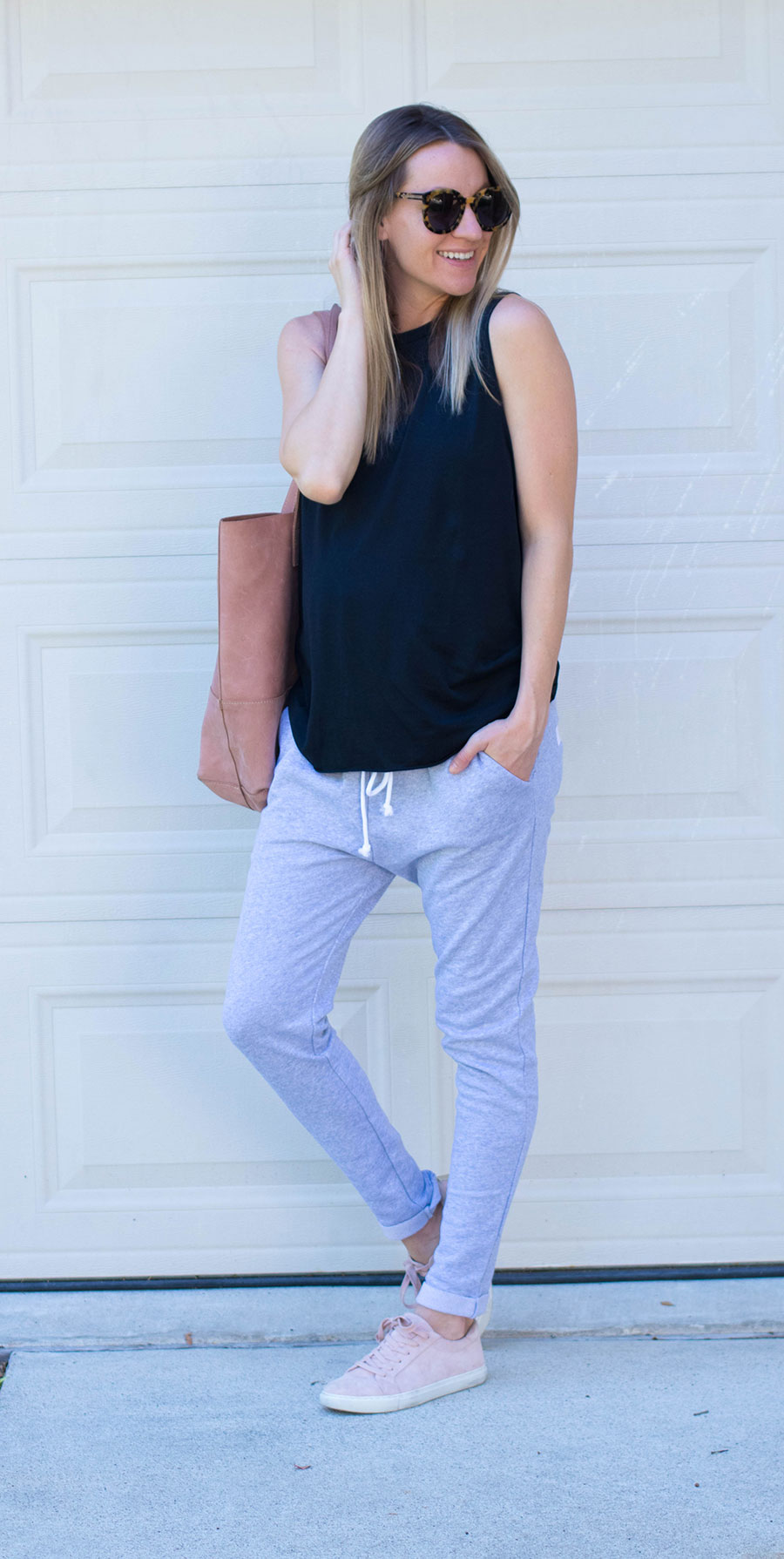 Hi loves! I'm writing this post at about 38.5 weeks pregnant. I went to the doctor the other day and I was already 3 cm dilated. Baby girl might be making her arrival anytime now! I feel like this pregnancy has had some hard times, but I'm so thankful that we will be meeting her soon. It almost feels surreal. I actually can't express how excited I am to swaddle her in something pink, lol!
I'm super pumped to collaborate with LEGOE Maternity today to share some great maternity basics! I think it's more important to invest in a couple of really good maternity basics, then to get multiple items that you might only end up wearing once. LEGOE Maternity specializes in amazing maternity basics that are both chic and super comfortable!
I'm in LOVE with this classic striped maternity dress. It's SO comfortable, and the slit is a nice little stylish detail. The fabric is amazing! I love pairing dresses like this with chic sneakers, like the blush pink pair I always wear! Plus, you just can't go wrong with a classic black & white striped dress… it literally can be paired with everything.
The other look I'm wearing in this post is also by LEGOE Maternity. The black tank is a perfect everyday essential that's both cute, and works well with the bump. The maternity joggers are uh-mazing because joggers are LIFE during pregnancy… especially when you can find cute ones! I also paired this look with my blush pink sneakers, because why not? It would also be adorable with a pair of black & white Adidas superstar sneakers.
If you're looking for more great maternity basics, LEGOE has you covered. Everything that they have can be mixed and matched really well, which is awesome. You can grab a couple of good basic pieces and create multiple looks with them.
Alright babes, I'm going to hop off of here, and drink some water. I'm having Braxton Hicks contractions this morning, and water seems to help them go away! Cheers to growing healthy babies!
XO,
Lee Anne
A big thanks to LEGOE Maternity for sponsoring this post. All thoughts & opinions are my own.