Fleece Pullover Try On: Walmart, Amazon, and Nordstrom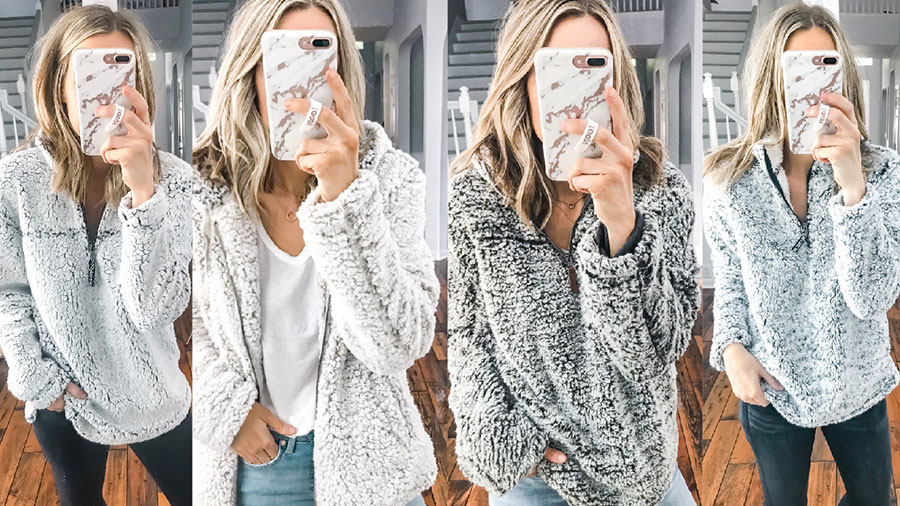 The fleece pullover is HOT right now. Sherpa is everywhere! This trend is heating up as we head into Fall & Winter so I wanted to do a comparison video and blog post for you guys. In the video I'm comparing 3 similar fleece pullovers at various price points. I'm also trying on a fleece full zip up jacket for those of you who are more interested in that style.
I hope this video & blog post help you find the perfect fleece pullover for the Fall & Winter season ahead! They are all so dang good, but personally after thinking long and hard on it, LOL… the Amazon one is probably my favorite!

PS I'm getting so many questions about my phone case lately. It's a Loopy Case, and mine is the rose gold marble metallic. If you want to get $5 off use code LEE5 at checkout!
Thanks so much for stopping by today!
XO,
Lee Anne