My Experience Getting Tape- In Hair Extensions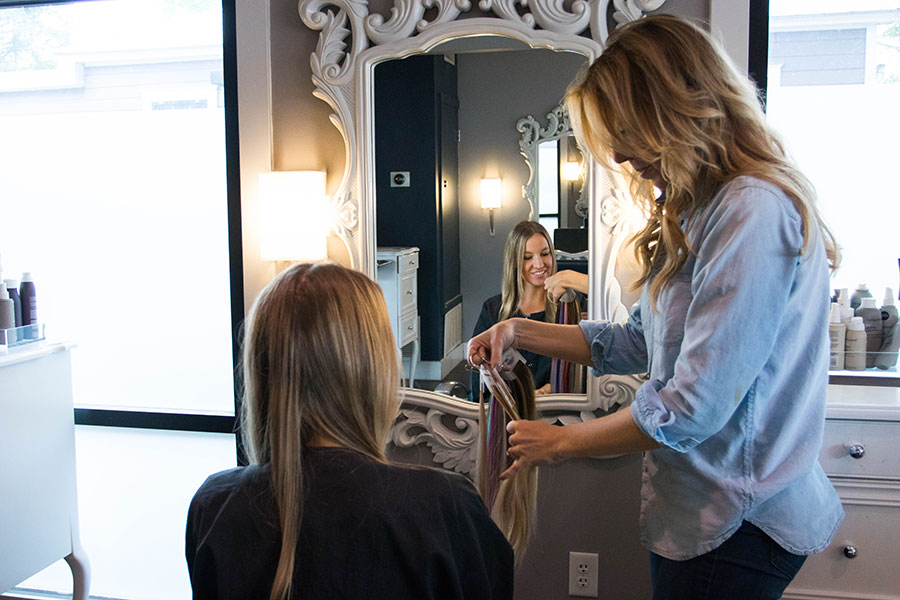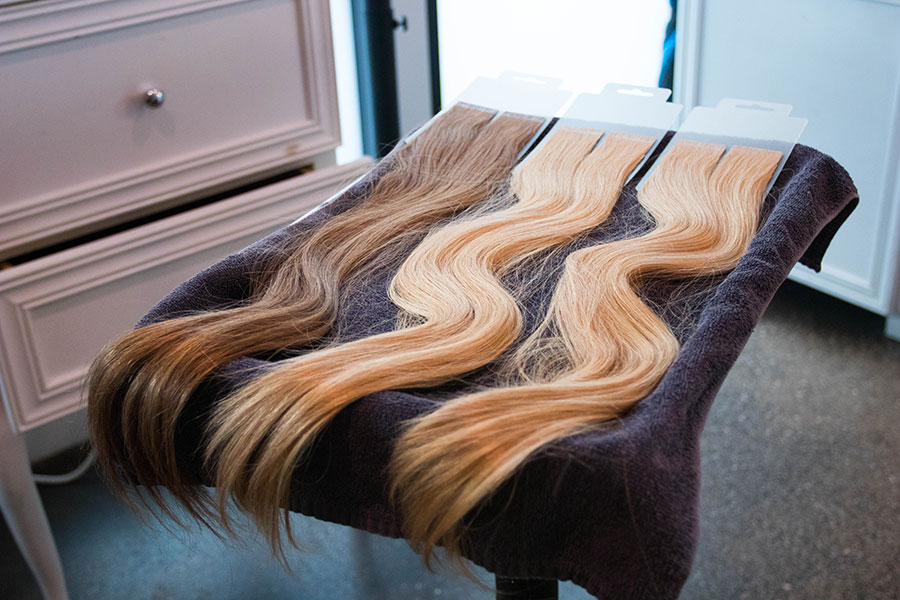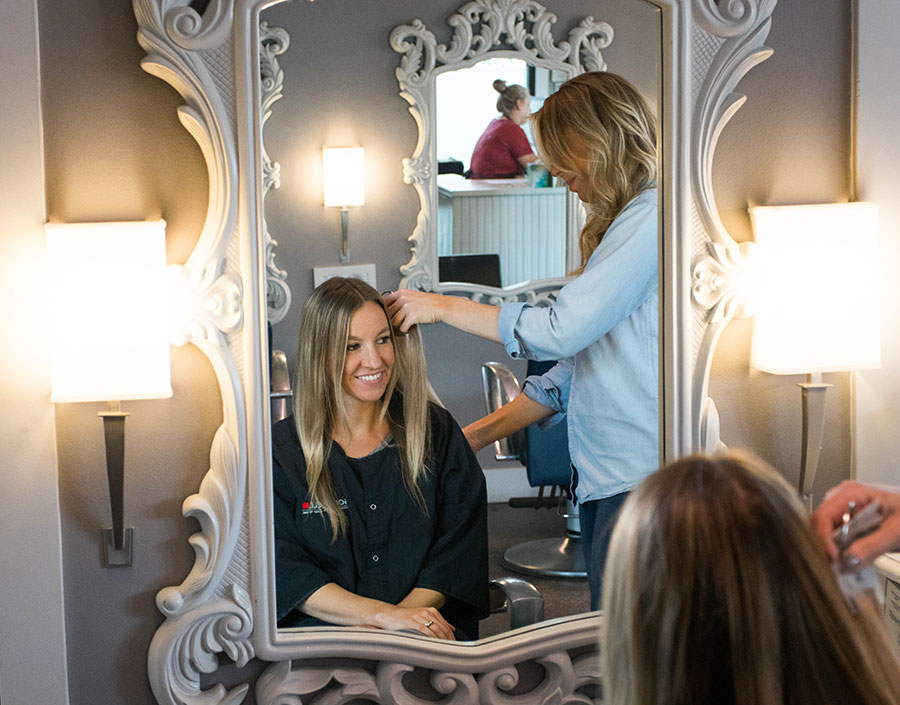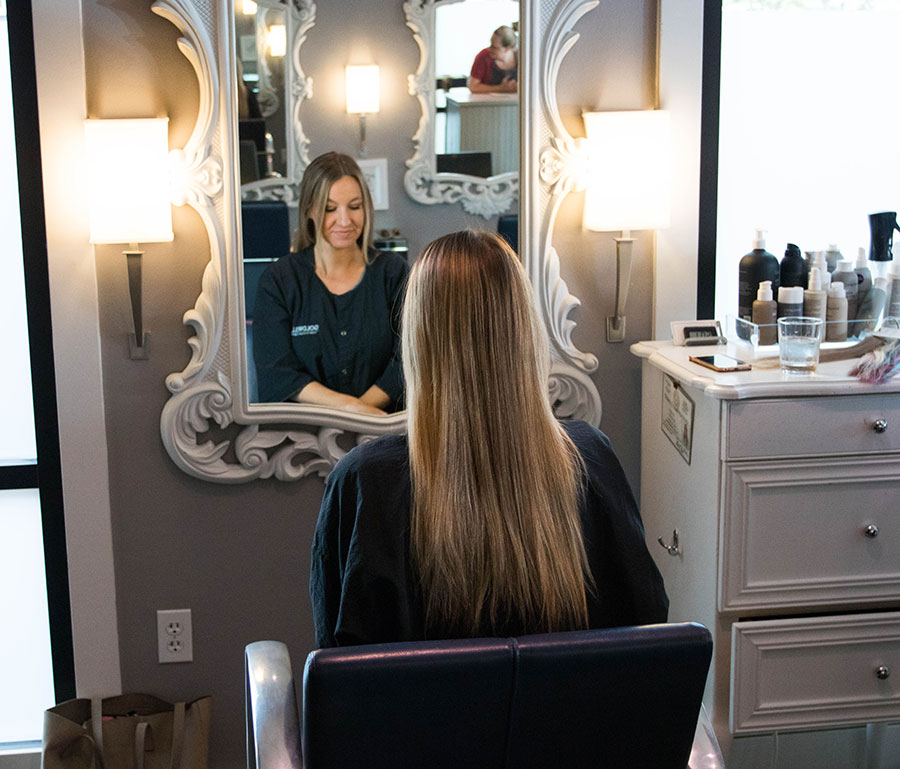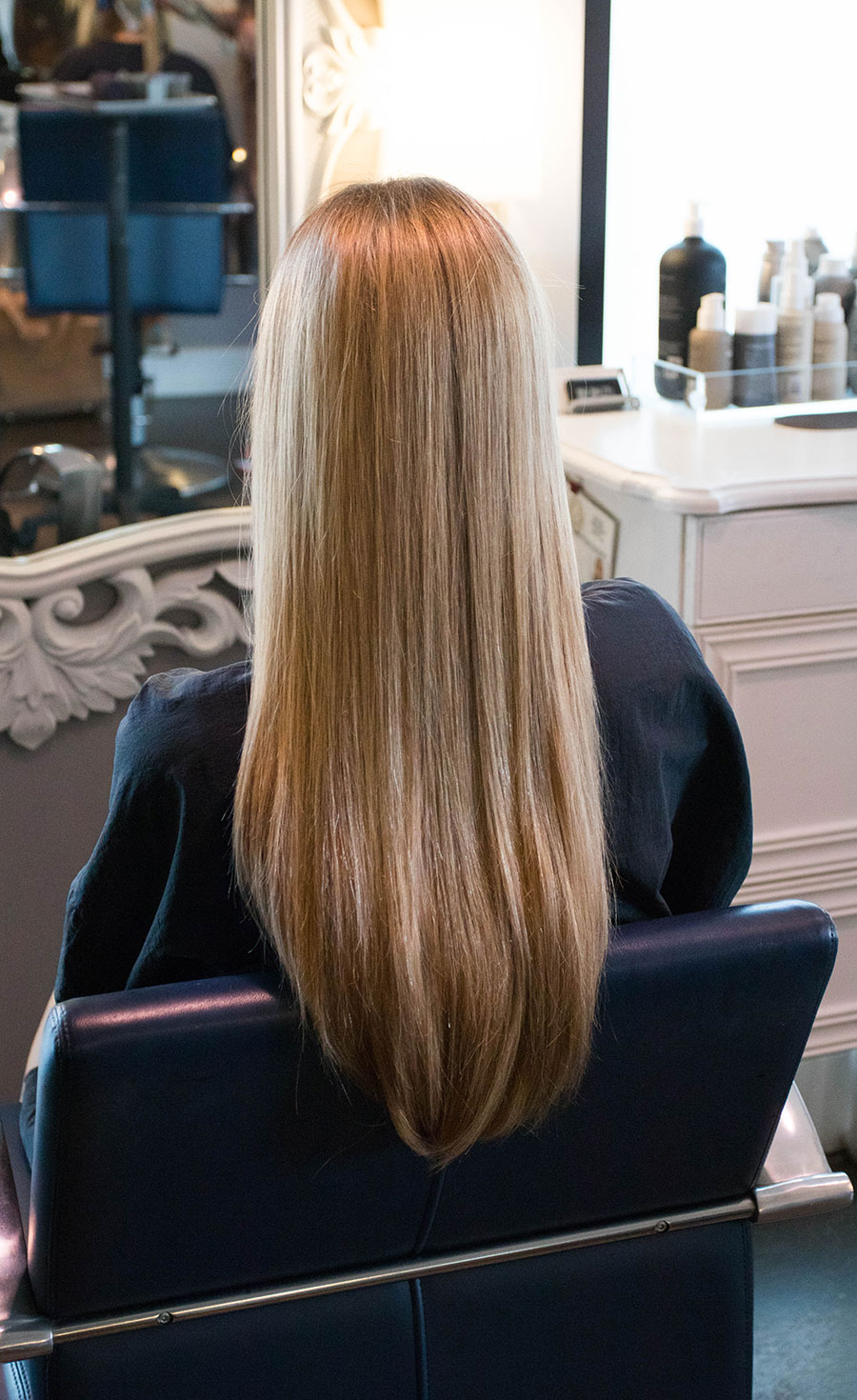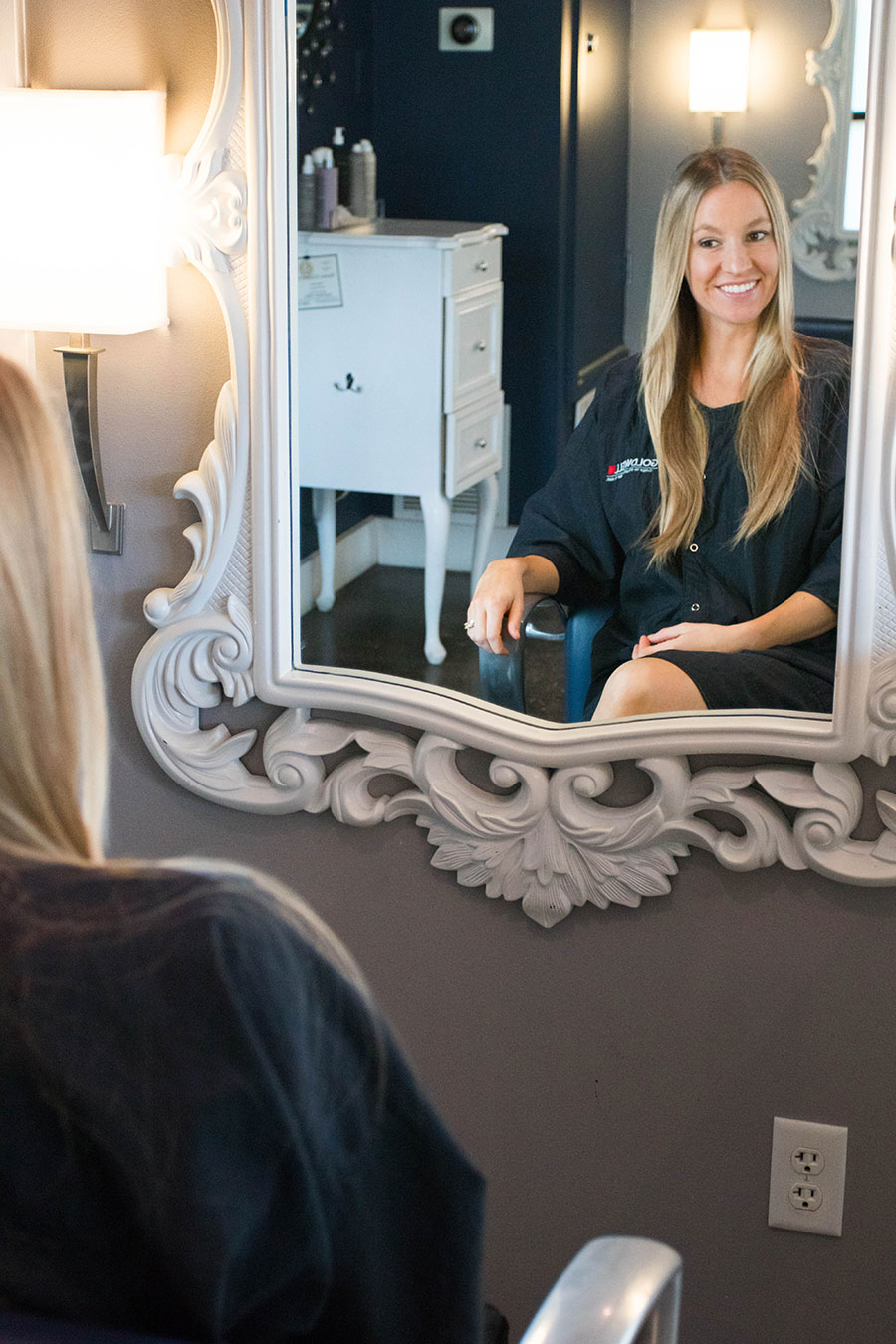 Hey babes! If you follow me on Instagram, you saw that I got tape in hair extensions a couple of weeks ago. I wanted to have them for at least a week before I shared my experience with you guys here. So here goes!
Why I Got Them: My hair isn't crazy thin, but it's thinner than I would like. My hair stylists have always told me that I have a lot of hair, but the individual strands are thin. I bought clip in hair extensions for my wedding, and have worn them off and on since. I found myself wearing them a lot on blog photoshoot days, and I just like the way they make my hair look; although I was getting really sick of putting them in, and taking them back out. Plus, I would always be in a hurry when putting them in, and I would do the worst job (the clips were basically showing to the world on most days I wore them, haha).
Where I Went: Mirror Mirror Salon in Austin, Texas. The hair stylist I see is MarthaLynn Kale. She is also the owner of the salon. MarthaLynn is amazing because she also has tape-in hair extensions, and has similar hair to me. She's also extremley funny & sweet, so it makes the process enjoyable. I always feel like I'm catching up with a friend I've known for years whenever she is doing my hair.  I would highly recommend anyone on the team at Mirror Mirror. I've also been to Whitney who is incredible & my husband goes to Johna.
What The Process Was Like: Much easier & faster than I thought. I went in and MarthaLynn matched my hair to the hair samples she had in the salon. She ordered the hair for me, and I came back a couple weeks later for my appointment. When I arrived at my appointment I also needed my color updated so we did that first. After my color was done MarthaLynn and her assistant put the extensions in. It was so quick, and easy. It didn't hurt at all, and I was really surprised how light they felt when they were done putting them in. They actually felt lighter than my clip ins, which is amazing.
What The Up-Keep Is Like: MarthaLynn told me that I would need to come in every 8-10 weeks and get the extensions re-tabbed. She said I should be able to use the same hair for 2-3 of those times, and then we would need to order new hair. She also said if you want the hair to last as long as possible then you need to make sure you take care of it as best as you can.
How To Take Care of Them: This is the part I'm still getting used to, since I'm a pretty low-maintenance hair & makeup person. The first time I washed my hair in the shower I was like "Holy heck these are kind of heavy when they are wet, lol). I think it will take a little getting used to, but it's obviously worth it!  Here are the things she suggested:
You'll only really need to wash your hair once a week (dry shampoo in between washes to keep your hair looking fresh)
Brush your hair often so the extensions don't tangle. At least 1-2 times a day
Wear your hair in a low pony tail or braid when sleeping at night to avoid tangling
You can style your hair as usual, and you will find that your curls hold even better with the extensions
Some Things I've Noticed: That my hair looks awesome now, haha. I'm not sure how I will feel when I get them taken out, or maybe I will never get them taken out, lol. There's a certain confidence that comes with having fuller, thicker-looking hair.
Sleeping was a little awkward the first couple of nights. I was worried I was going to mess up the extensions when I went to lay my head on my pillow. This is normal, and soon you won't even feel them or worry about them.
Drying my hair takes a lot longer. I think this is pretty standard for people with more hair. Small price to pay in my opinion.
Wearing your hair in a high ponytail or topknot might not work out so well. The extensions could show this way, and I feel like it would pull on them. Once they grow out a little bit you might be able to wear your hair like this more easily.
Products I've Been Using: I'm a big fan of Living Proof. I love their full shampoo, full conditioner, dry shampoo, and serum!


If you guys have any questions about extensions, please leave them for me in the comments! If I can't answer them, I will make sure to ask MarthaLynn!
XO,
Lee Anne