Creating New Memories & Favorite Basics From Evereve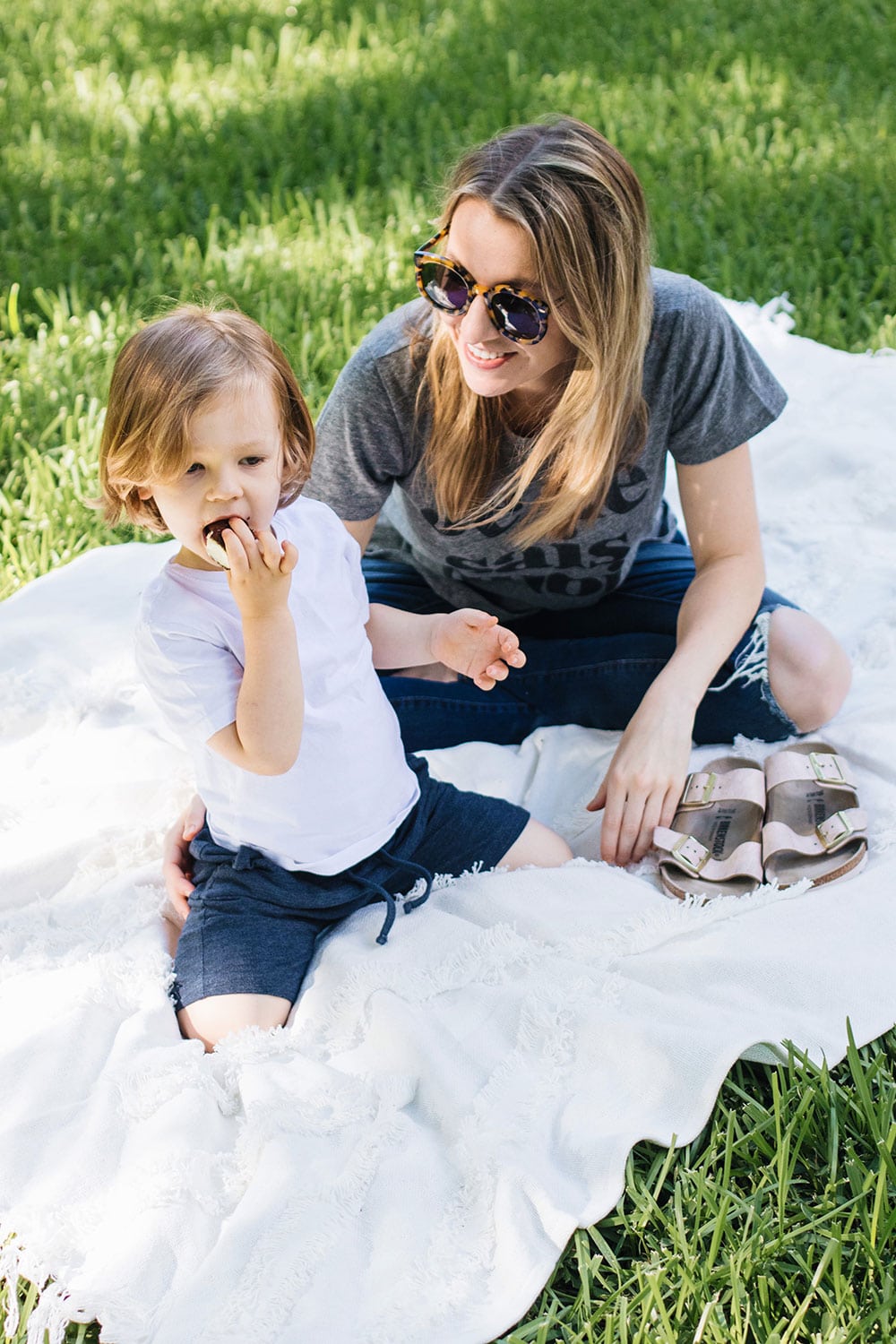 It's hard not to create new memories when you move into a new house. Each day feels like a new memory, and every little thing you do seems fun. My parents visited just a couple of days after we moved in, so it was fun creating some of our first memories in the new house with them. This photoshoot was one of our first memories we created in the backyard. We went shopping for some new toys to play with outside earlier in the day, and had fun hanging out in the backyard in the evening.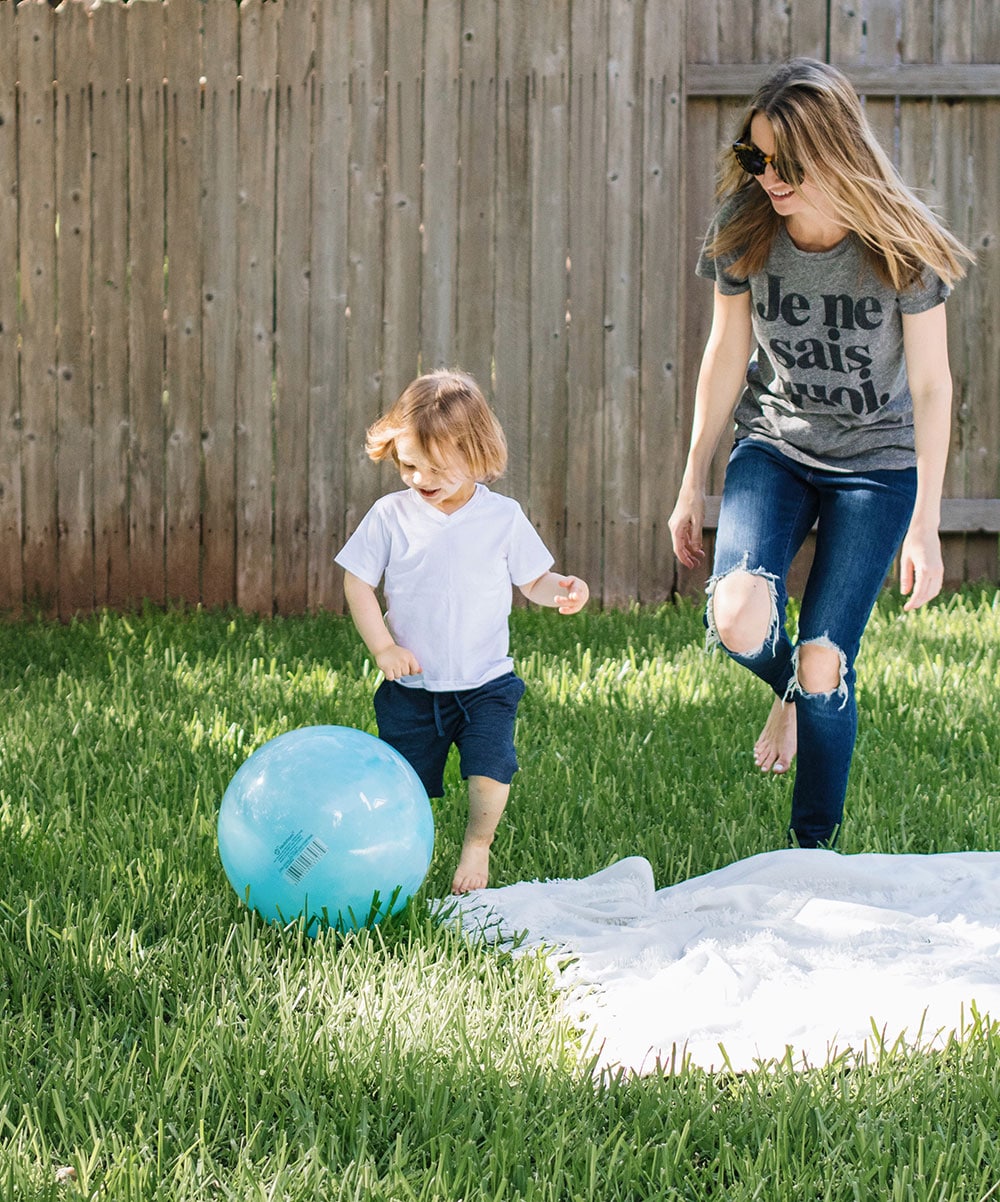 One of the first snacks Noah ate at the new house was an ice cream sandwich. Dylan actually bought them when we were having some friends over pre-renovation. It was Dylan's birthday, so we had a couple of reasons to celebrate. We had some friends over, and all of the kiddos at ice cream sandwiches. Every time we went to the new house doing renovation stuff Noah would think there were ice cream sandwiches magically waiting for him. We had to finally let him know that the new house didn't always come stocked with ice cream sandwiches. Although we did cave recently while at the grocery store.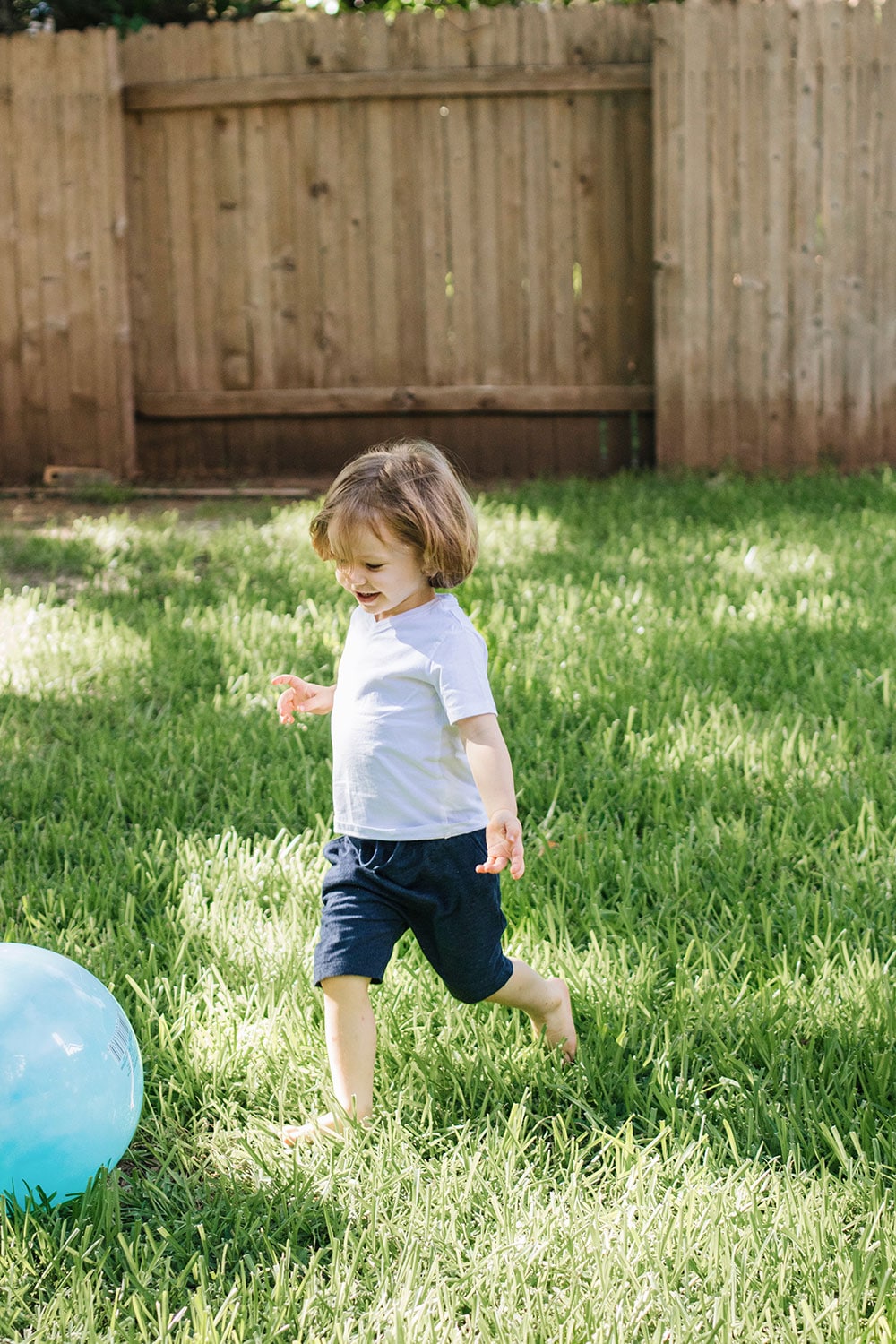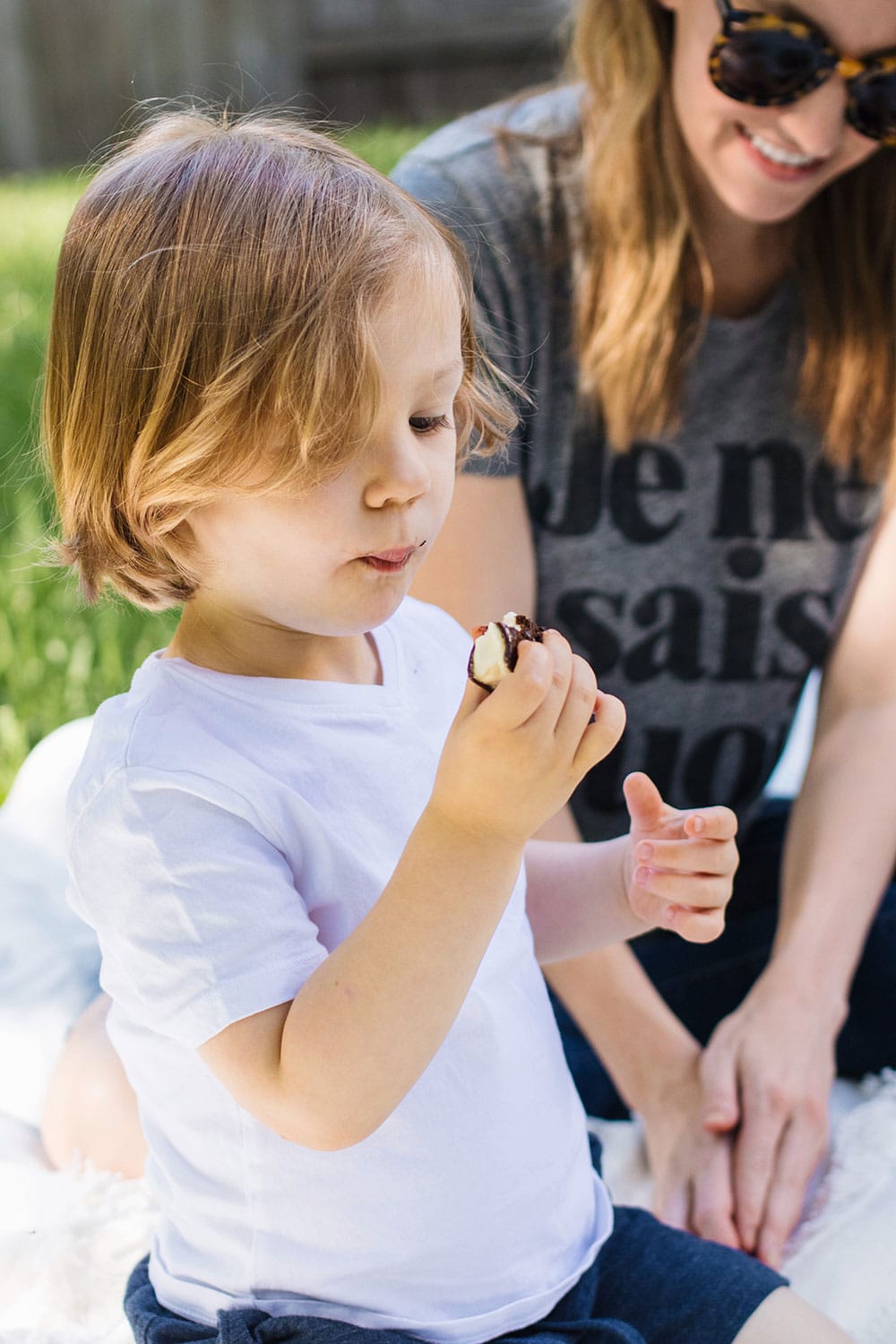 If you aren't familiar with Evereve, this is my second time partnering with them. I can't say enough good things about them. They are one of my favorite retailers. They focus on moms, and share brands and styles that moms would love. They carry some of my favorite brands like Free People, Birkenstock, Levi's, New Balance, and more. They also have great sales & offer free shipping over $50!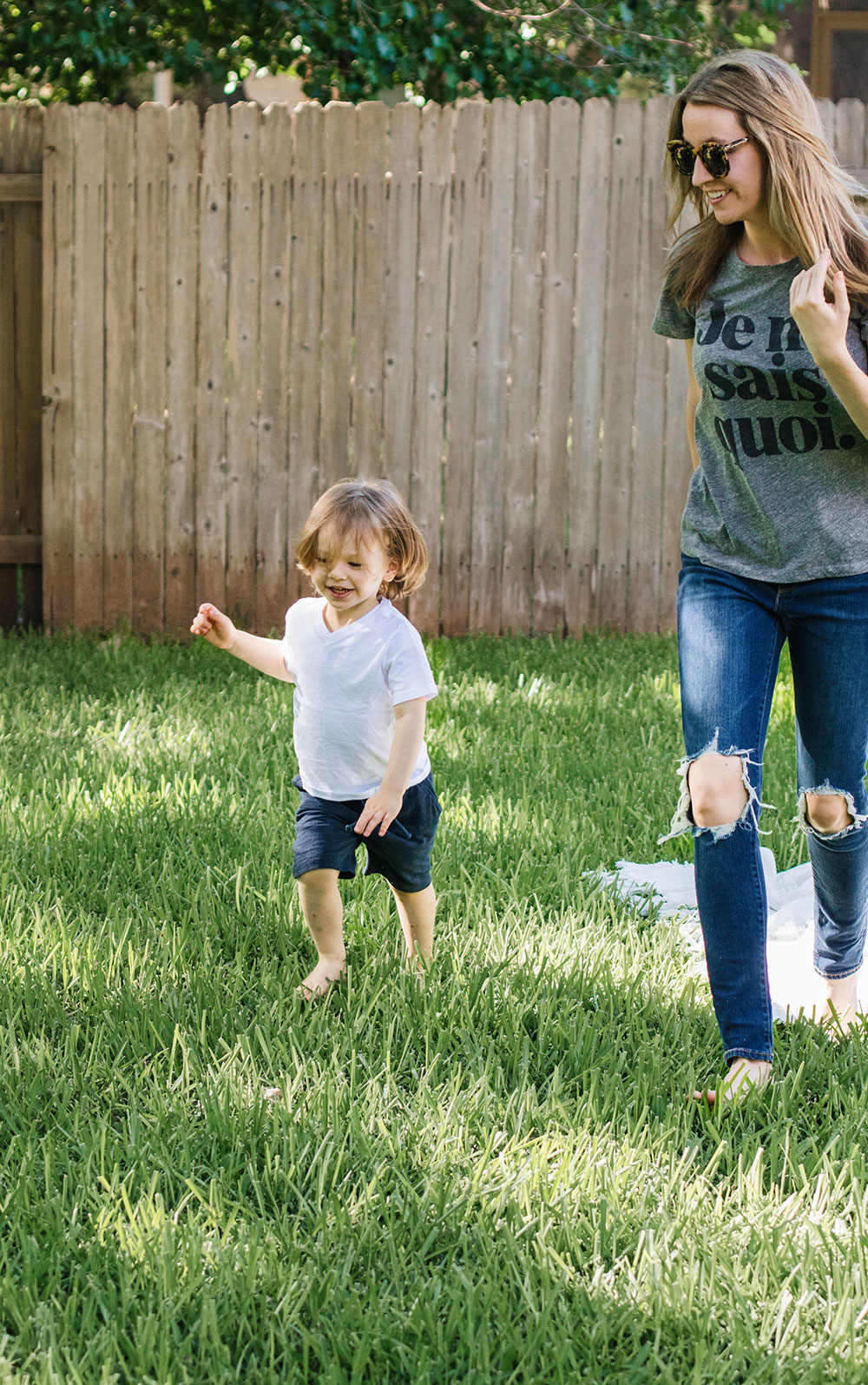 Remember when I told you guys I had an obsession with shirts that had French sayings on them? Ha! Well I LOVE this one. It looks so cute paired with my Levi's and Birkenstocks. Such an easy look, that's also super cute and stylish. I was SO pumped when I scored these Levi's on sale. I had been eyeing them for months after I purchased the lighter wash. They are one of my absolute favorite pairs of jeans. I sized up one size, because these do not stretch. They are high-waisted & perfect for mom life!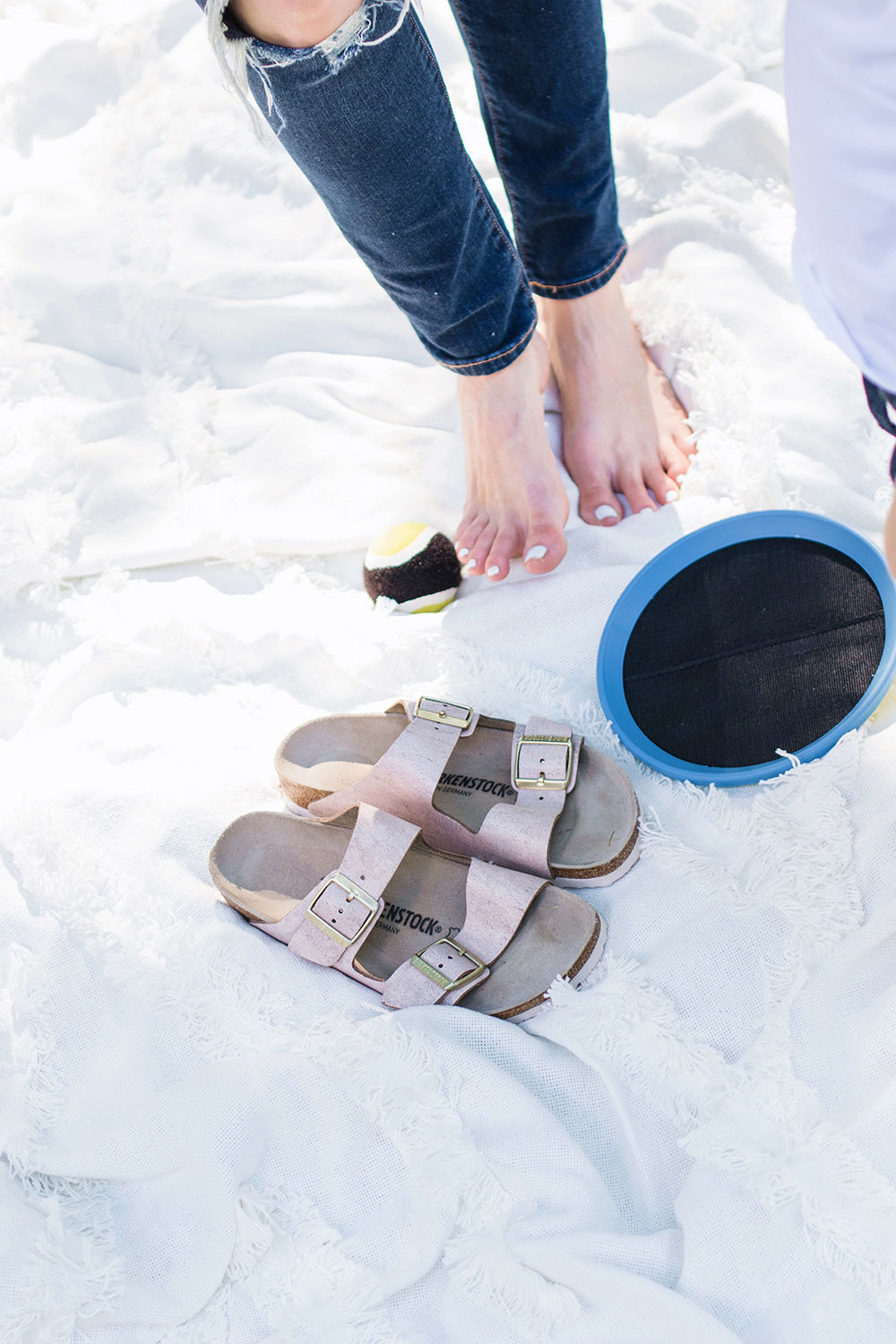 I'm also sharing a couple of other items I picked up from Evereve recently. This striped Free People top has become my new favorite. I sized down one size to an x small in this top. I always size down one size in Free People tops as they tend to run bigger.  I also am in LOVE with these pants. I never knew I could love a "cargo" pant so much. They are SO dang comfy. I sized down one size in them, and they fit perfectly. SO comfy!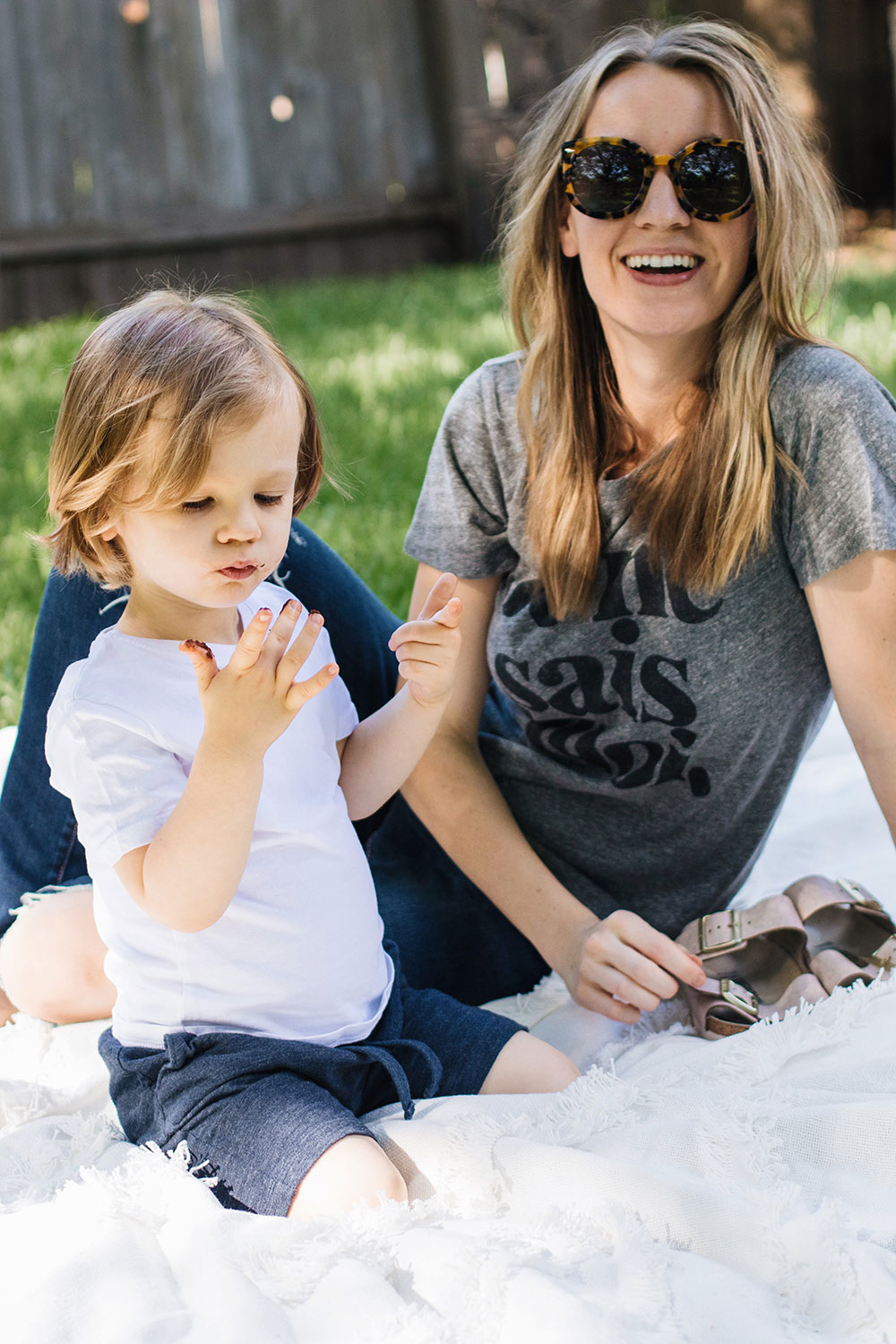 They also carry one of my all time favorite v neck white tees. It comes in multiple colors, and fits true to size. I have it in a size small. Oh, and one last thing. I also just got this top as well, and it's SO cute. I love the tie front detail, and the stripes! So dang adorable with white jeans or denim shorts for summer!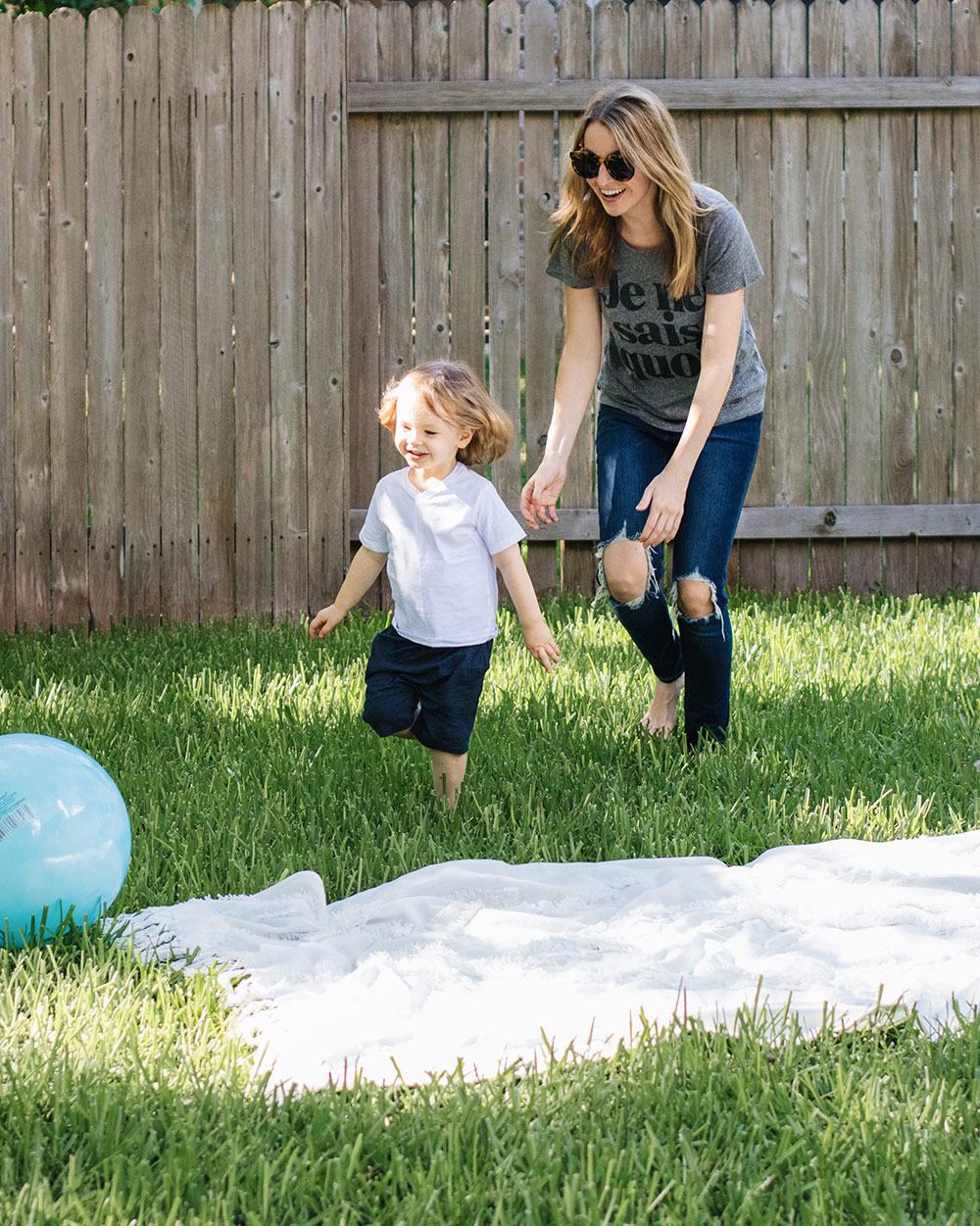 Ohhh… and did you see the pink Birkenstocks!? #swoon. I've been living in white Birkenstocks for the past two summers, and I finally got a new pair. I LOVE them SO much. The fabric is a little softer on these on the buckle, which is so cool. You can never go wrong with Birkenstocks!
Alrighty friends, thanks so much for stopping by today. Let me know what you end up finding from Evereve. They have SO many goodies!
SHOP THE POST:

XO,
Lee Anne
A big thanks to Evereve for sponsoring this post. All thoughts & opinions are my own.