Comfy Chic Favorites at Jockey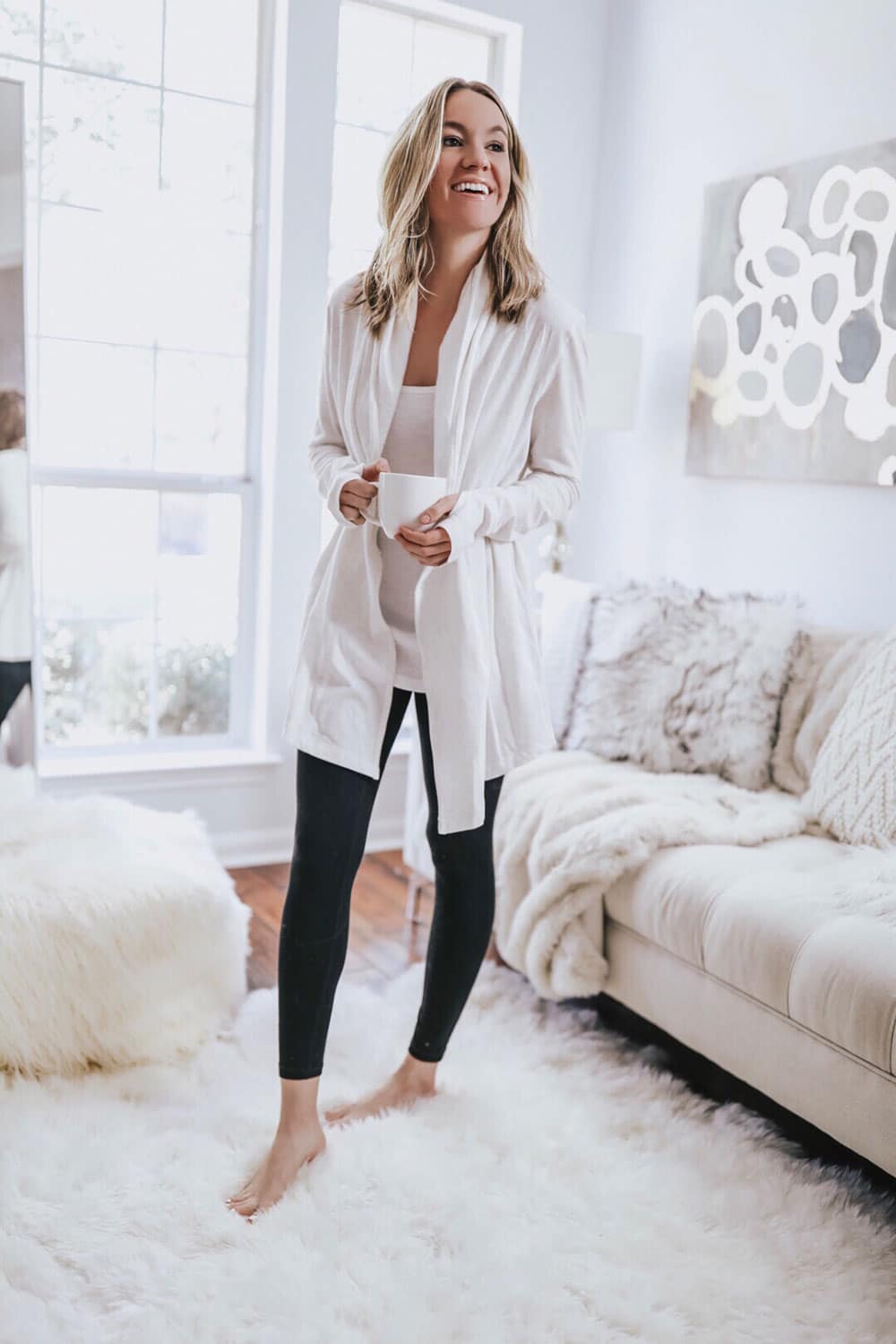 Happy Tuesday friends! Currently at a coffee shop typing out this post. Listening to some calming coffee shop jams, sipping my vanilla latte. Kinda wishing I was back at home in my comfy chic favorites from Jockey. It's kind of funny because when I was younger the only reason I knew about Jockey as a brand was because it was the kind of underwear my mom wore.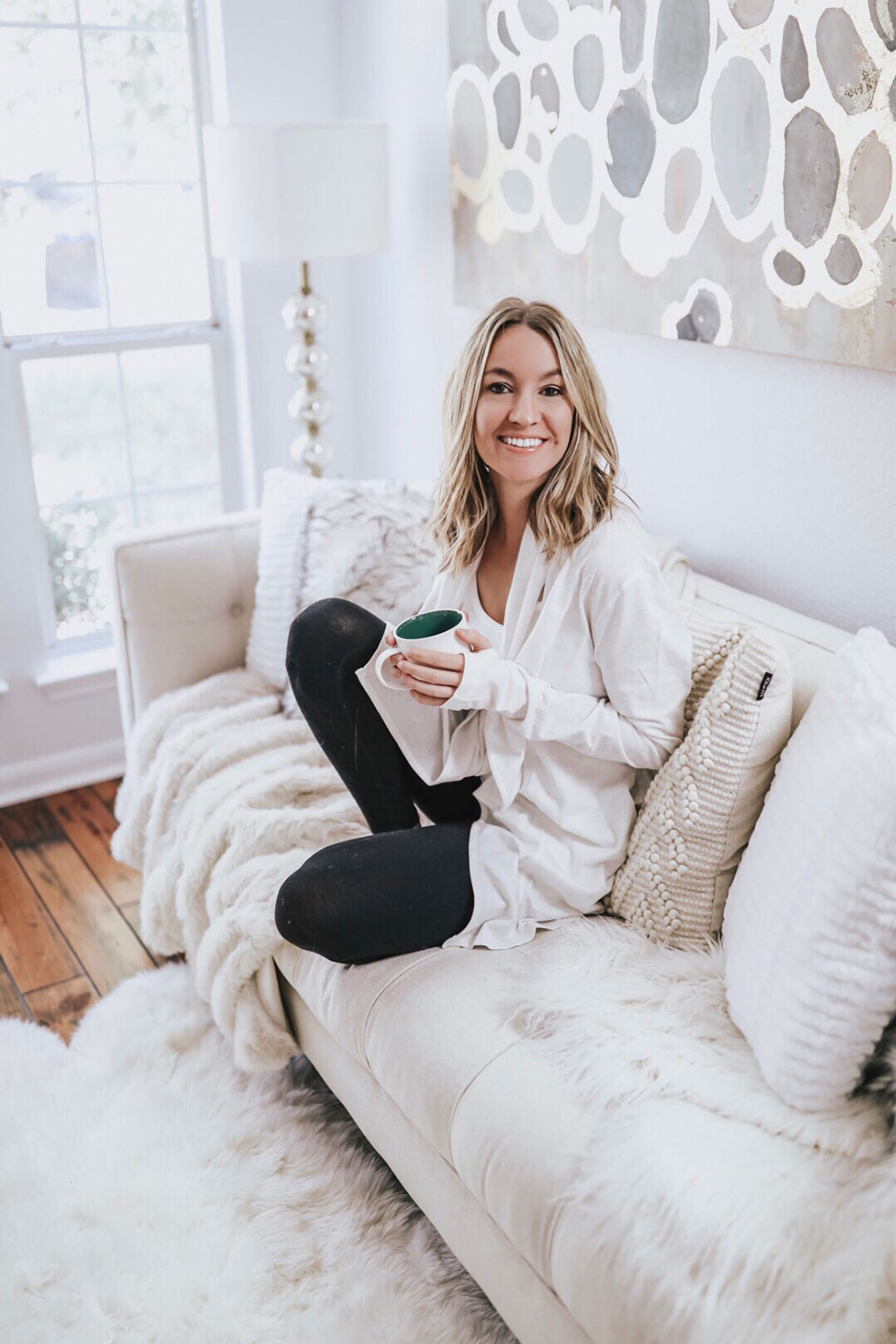 To this day, she still loves her Jockey underwear, and she has also converted me. OMG they are like silk on your body. I didn't want to model those in the blog post, lol, but you HAVE to check them out. I will link some of my favorites below as well as my outfits in this post. Jockey is HUGE on all things comfy, and that's why I LOVE them as a brand.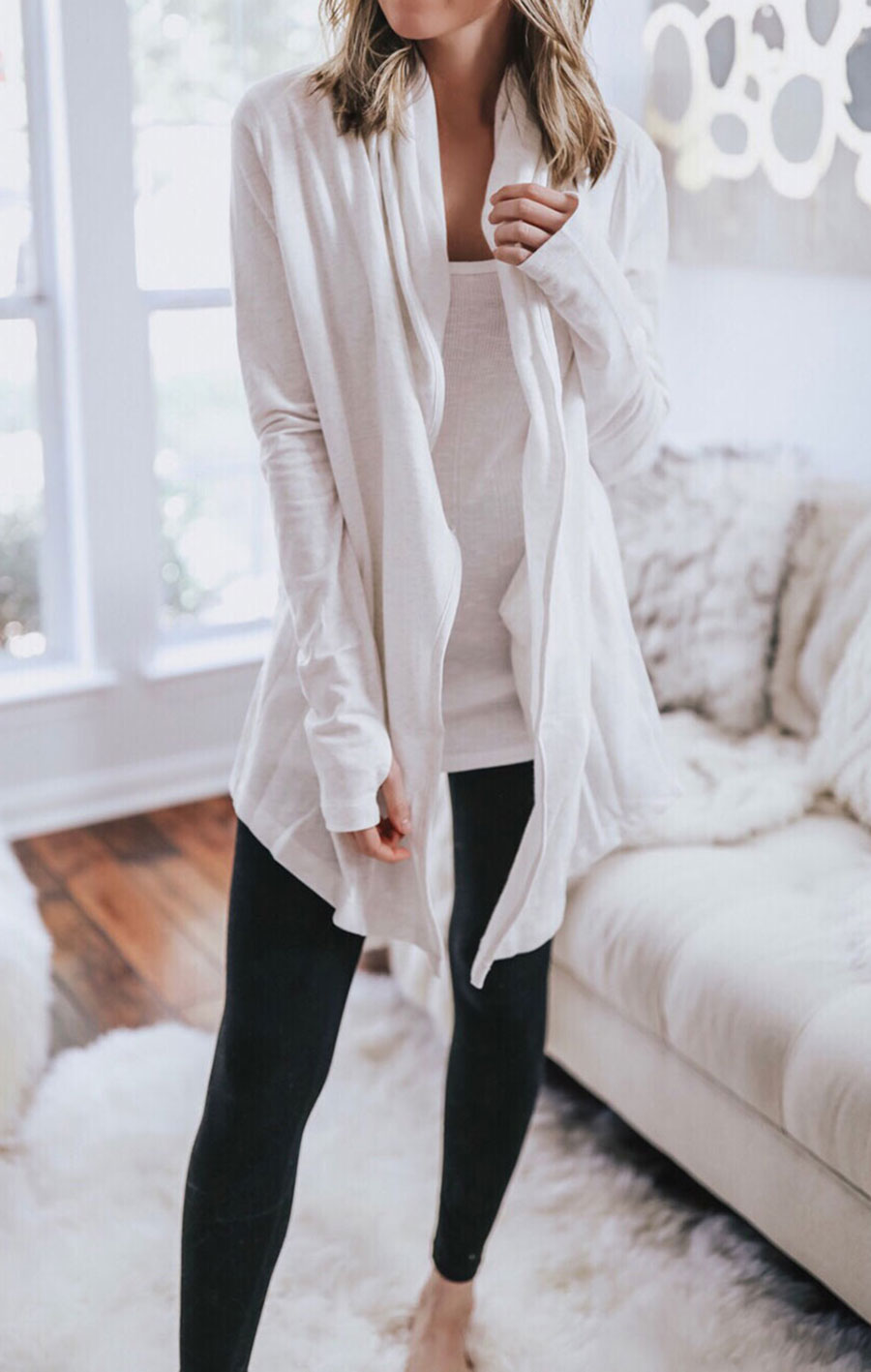 The leggings that I'm wearing here are one of my favorite pairs of everyday & around the house leggings. They are comfort leggings, so I wouldn't wear them to the gym. Although, Jockey does have activewear leggings that you can wear to the gym as well! I love how soft & comfy these ones are. They fit true to size, and I got my regular size small.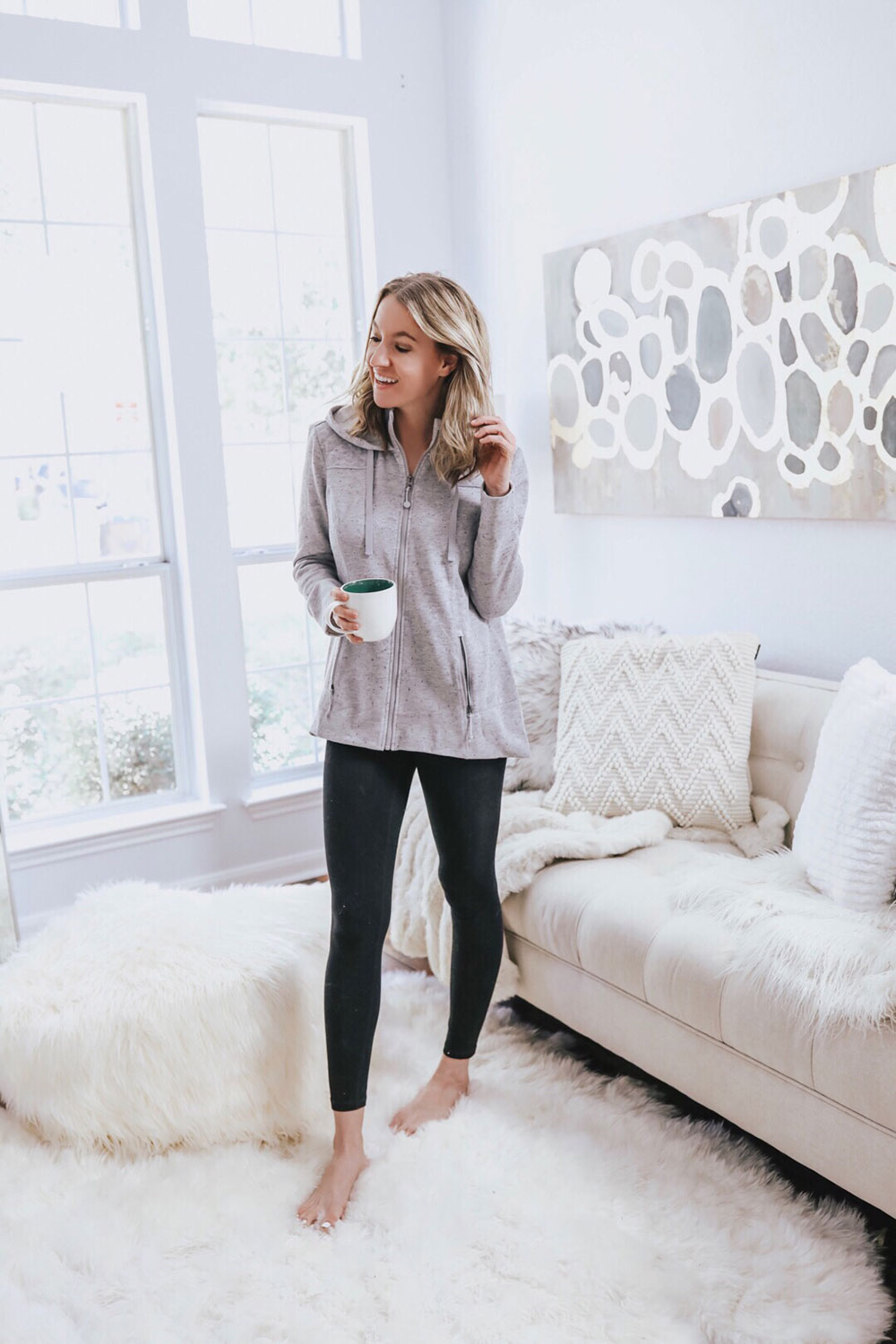 How cute is this gray jacket!? It's on sale right now too! Normally $60, on sale for $44. I love the fit. It's so comfy, and a little longer so I feel comfortable pairing it with leggings. It also comes in black, and fits true to size. This might be my favorite piece I have from Jockey right now. There's just something I LOVE about a good hoodie.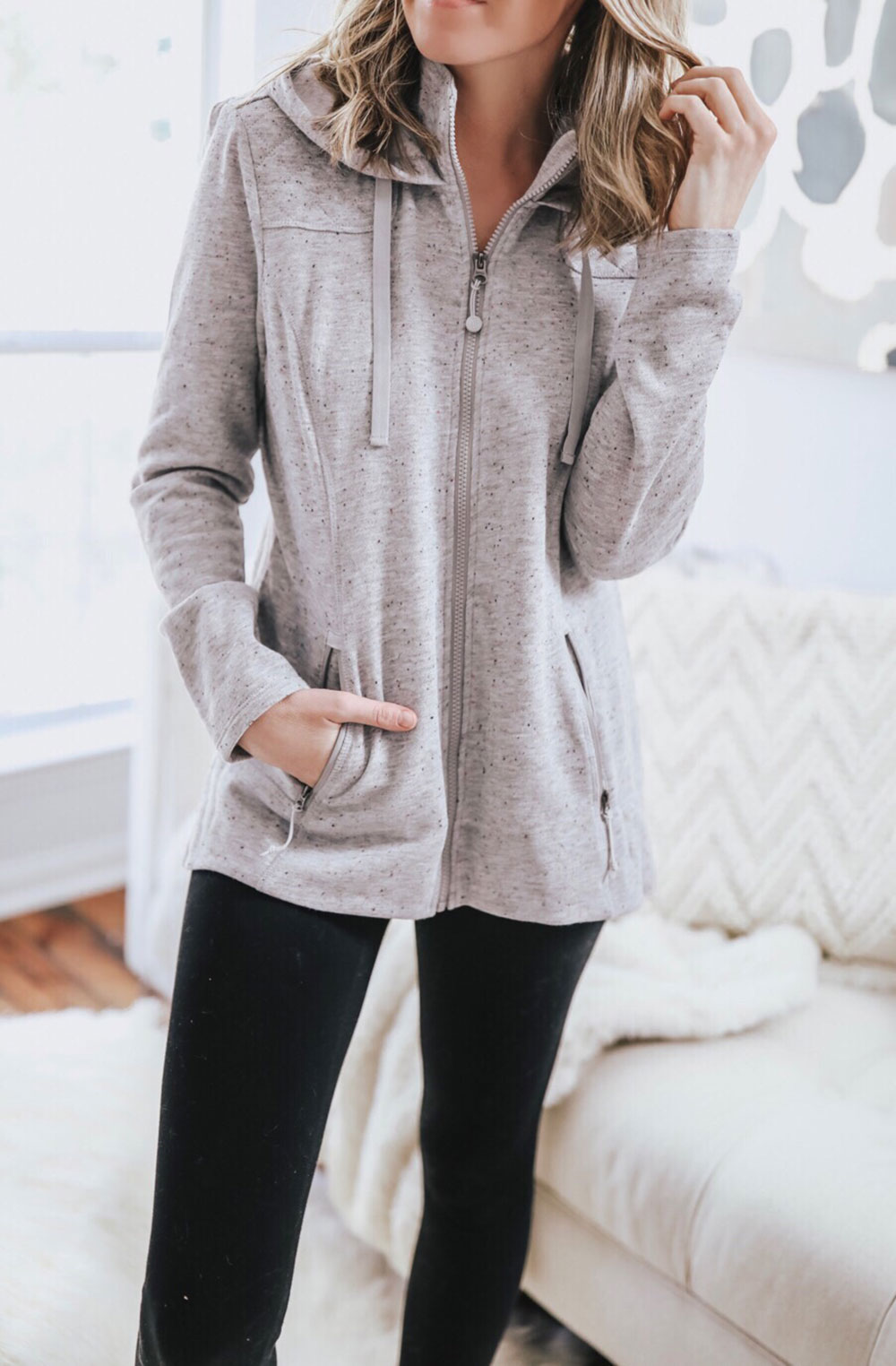 We also must note this amazing hooded cardigan. It's so lightweight & comfy. We are planning a trip to Mexico in February, and I will be bringing it! Love that it has thumbholes & the way it drapes. It also fits true to size & comes in another color option. The tank that I'm wearing under it comes in a 3 pack and is on mega sale from Jockey as well.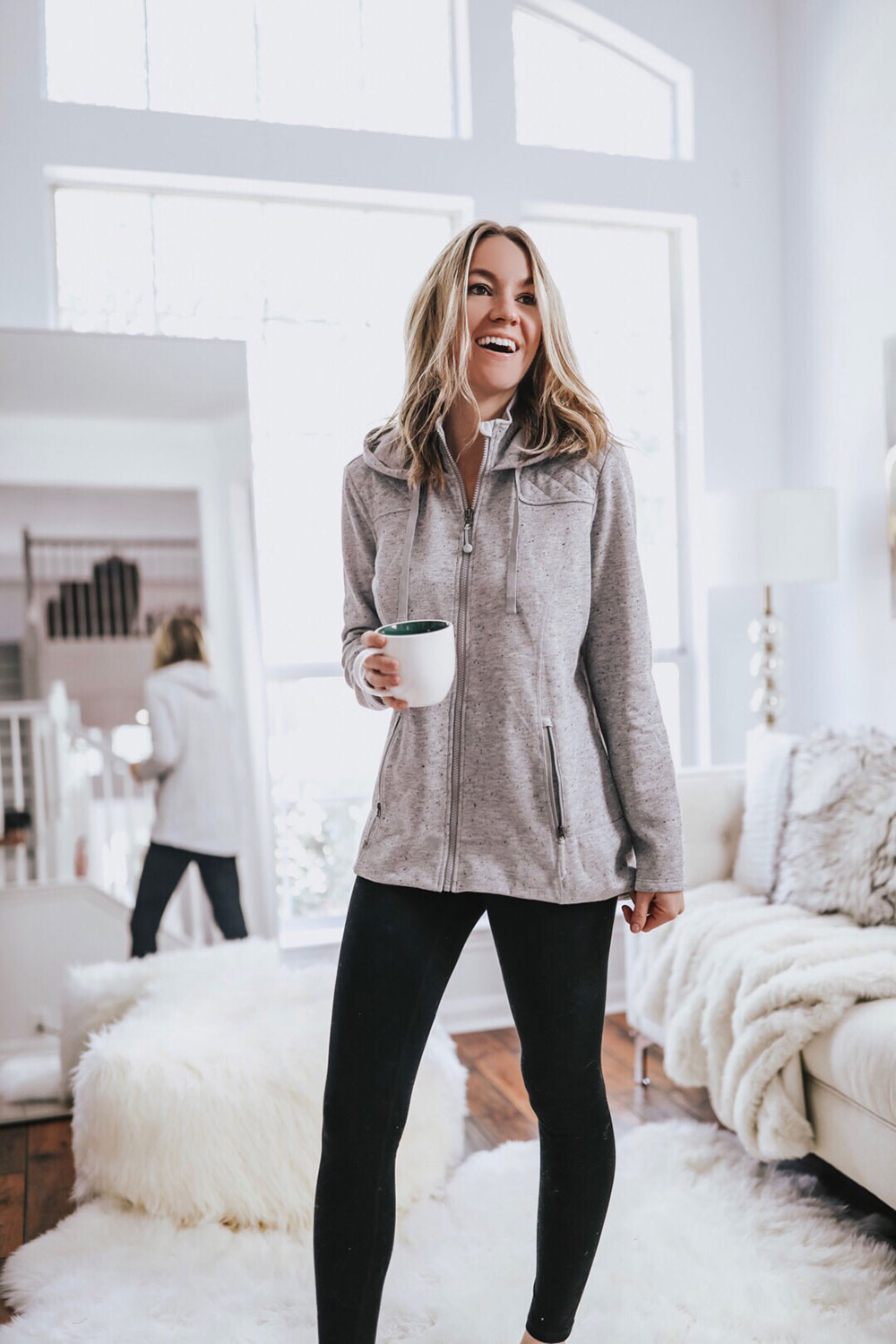 I'm also linking my favorite robe from Jockey below! You have probably seen me wear it in stories. I live in that thing! It was originally $68, and is now on sale for $33. It's the comfiest thing. Whenever I wear it I feel like I'm in a giant blanket, and my kids always wanna cuddle with me!
Already dreaming about heading home, and slipping back into these comfies! Do you own anything from Jockey? What's your favorite thing you have? I would highly suggest checking them out. They always have great sales running too!
SHOP THE POST

Thanks so much for stopping by today friends!
XO,
Lee Anne
A big thanks to Jockey for sponsoring this post. All thoughts & opinions are my own.