Blogging Schedule: So Bloggers Just Get Free Clothes & Drink Lattes All Day?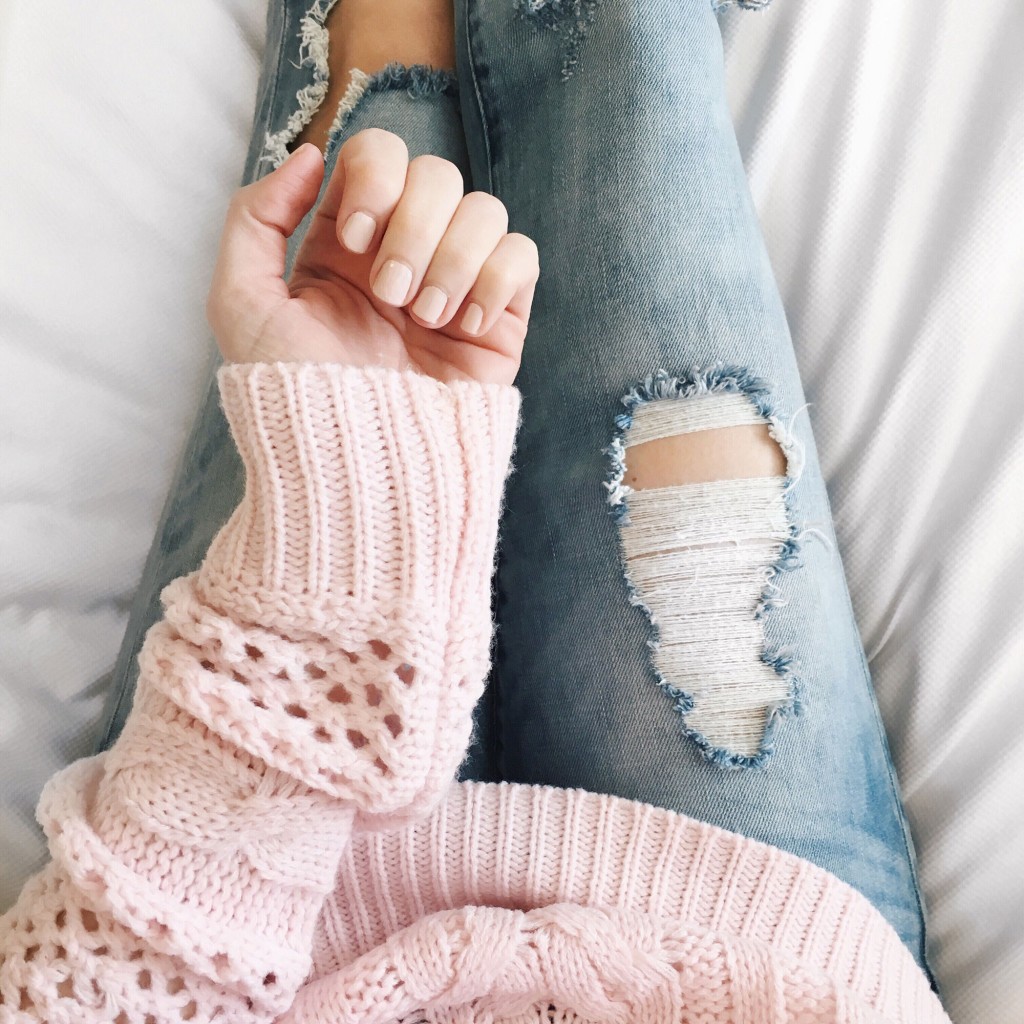 I love talking about blogging. It's a great way to connect with other bloggers and to also educate my followers about what goes on behind the scenes. For me, blogging serves as a creative outlet, a place to connect with others, and a part-time job (no, I'm not a full-time blogger… I work too). It's very interesting to hear people's perceptions of a blogging schedule and what their life is like. It's easy to scroll through a blogger's Instagram feed and think "Wow, her life is perfect. It must be nice to get paid to wear amazing clothes and sip lattes all day"
The other day I was checking out a blogger's Snapchat. She was talking about how she was frustrated because one of her followers was hating on her and telling her she was a bad mom. It broke my heart. How could someone judge someone else's parenting skills through social media? After seeing how upset this particular blogger was, I started to think about my blogging schedule in general and all of the struggles bloggers face that no one really understands unless they are in your shoes.
I think that there are quite a few misconceptions out there about blogging schedule in general. I also think that clearing them up can help both bloggers and blog readers understand each other more. Here are a few that came to my mind from my experience with blogging.
Bloggers Are Self-Absorbed
Just because someone blogs, and shares photos of themselves on social media, doesn't mean they think that the world revolves around them. Influencers share photos of themselves because that's part of the job, not because they think they are the most incredible person on the planet. I've never been someone who likes attention or to have the spotlight on me, so it can be a really weird feeling sharing photos of myself constantly. If you are thinking about starting a blog, but are worried that others will think that you're self absorbed, you just have to go with it. People may think this about you, but you know who you are and that's all that matters.
Bloggers Only Blog
Definitely not. Bloggers have jobs outside of blogging. Most bloggers work all day, take care of their little ones, and then open up their laptop in the evening to finish their blog post for the next day. If they are considered a full-time blogger then they have been hustling for awhile to get where they are.  Nothing worth having ever comes easy. Do you think Emily Schuman of Cupcakes and Cashmere just became famous overnight? No, she worked her tail off and was consistent. She went to work everyday and probably worked on her blog every night.
Bloggers Get Everything For Free
Sure, bloggers get stuff for free, and obviously this is one of the perks of the job, but there's no such thing as a free lunch. For example: A blogger may receive a sweater for free to style and share on her blog and social media. How awesome, right? Who doesn't want a free sweater? Once the UPS guy drops off the box, it's time to get to work.  The blogger starts planning what items she will pair with the sweater. She may even have to buy a new pair of jeans or shoes to pair with it. She then hires a photographer and takes time making sure to get the right shots. She goes home to write the blog post, finds the links to the clothing so that her readers can shop right from her blog, and then spends time sharing the post via social media.
Bloggers Life's Are Perfect
Just because their Instagram feed is on point, doesn't mean everyday is on point. Behind every perfectly orchestrated Instagram photo is a pile of dirty clothes, a messy closet, or a giant stack of papers. It's easy to make a tiny square look perfect. Sometimes when I'm shooting an outfit there will literally be hundreds of photos to choose from. If I'm picking 1 out of 100 that goes to show you that a lot of time goes into choosing the perfect image. When a blogger is working with a brand they want to make sure that they are putting their best content out there. If the picture looks perfect, then the blogger did their job.
Blogging is incredibly interesting and the future of influencer marketing is huge. It's such an exciting time to be in this space. What are your thoughts on a blogging schedule and some of the misconceptions that come up because of it? Do you like reading these types of posts on my blog? I love sharing them with you guys so let me know what you think!