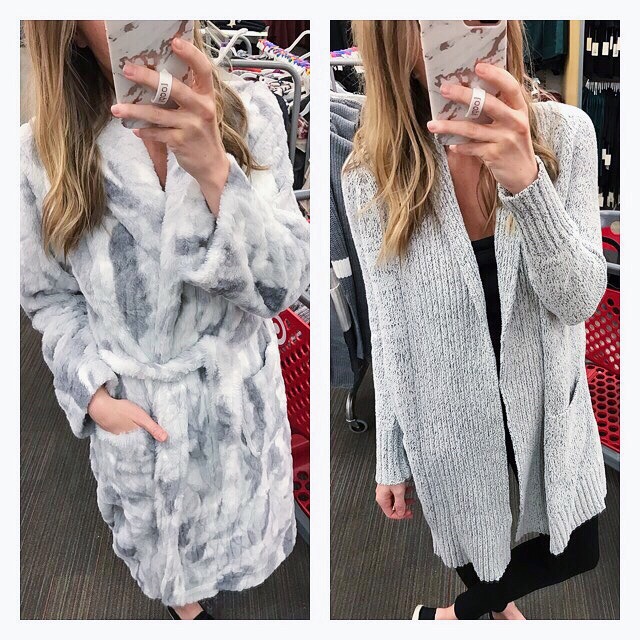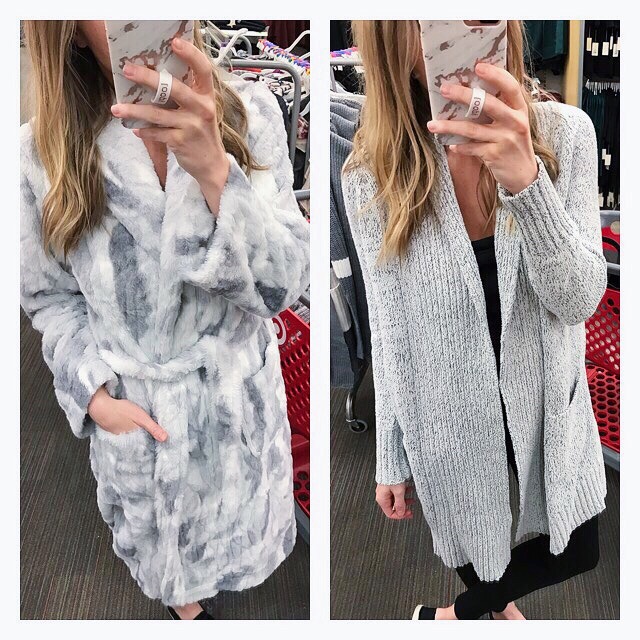 What if I told you I found Barefoot Dreams for less? Basically what I'm saying here is I found a cardigan and a robe (pictured above) that are super similar to Barefoot Dreams comfort for less. The Barefoot Dreams robe and the Barefoot Dreams cardigan are some of the comfiest items of clothing ever, and I've found some really similar ones for WAY less. You guys…. embrace yourselves! Your comfy dreams are about to come true.
Cozy Robe Above ($39.99) // Chenille Cardigan Above ($29.99)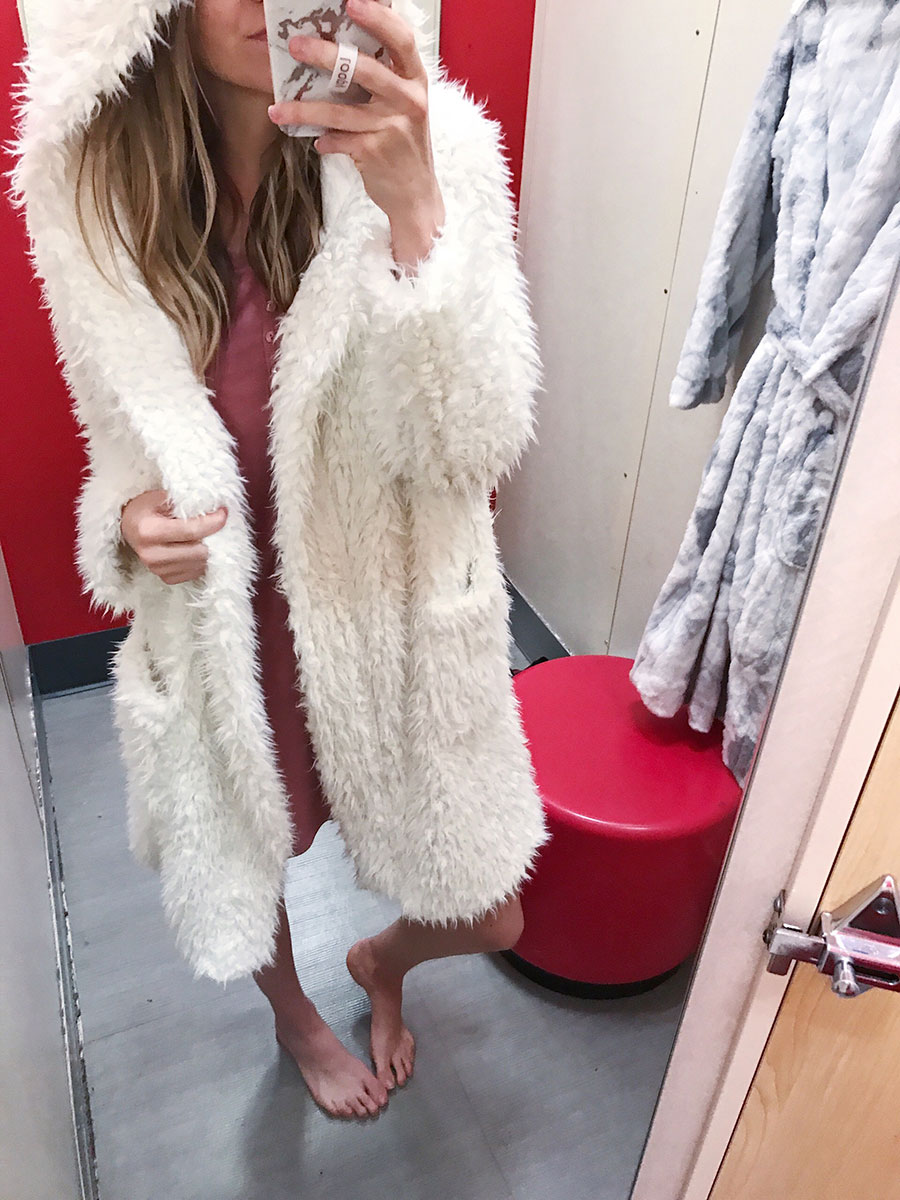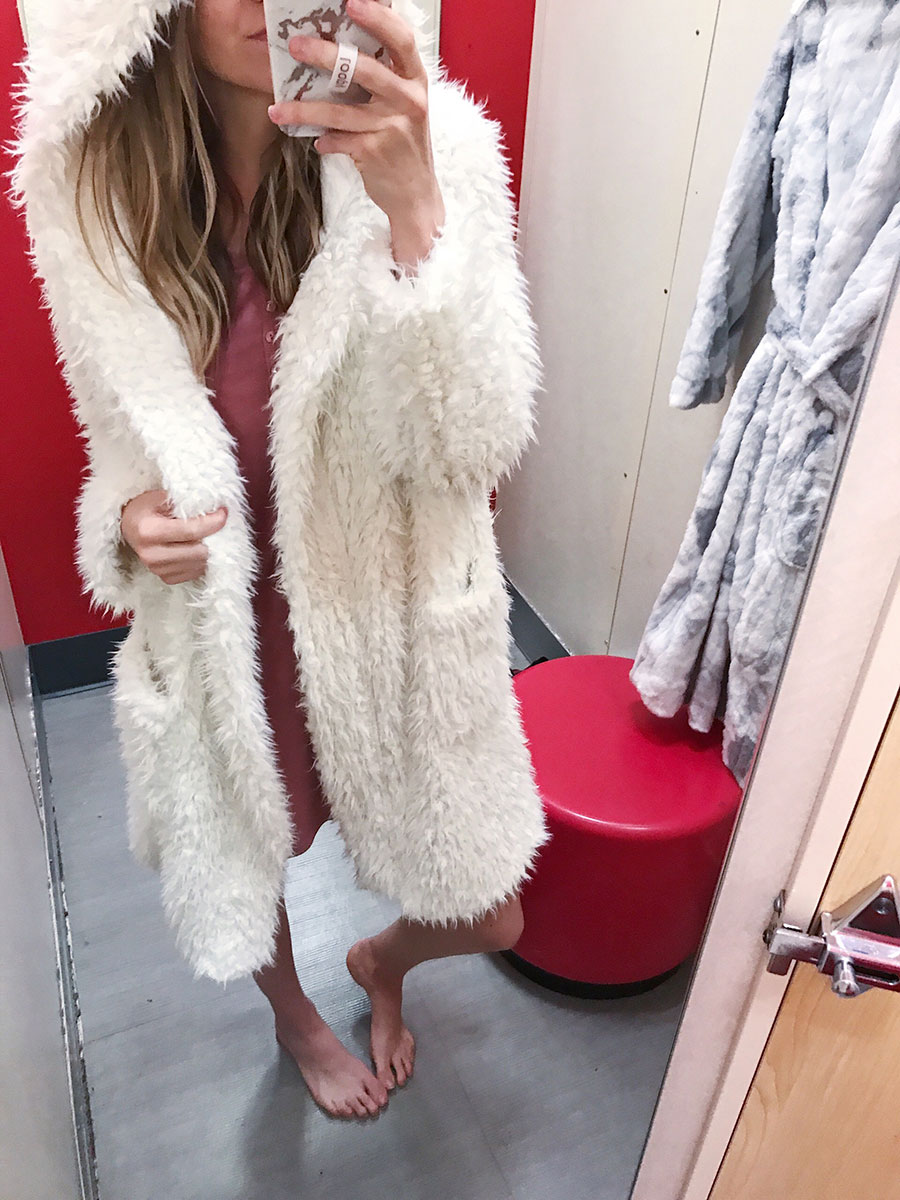 Cozy Hooded Robe ($34.990 Literally the best thing ever.
You can shop everything from my try on below! Also you can watch the video from my Instagram stories again below as well (uploading soon!)

Watch the try-on haul below:
XO,
Lee Anne