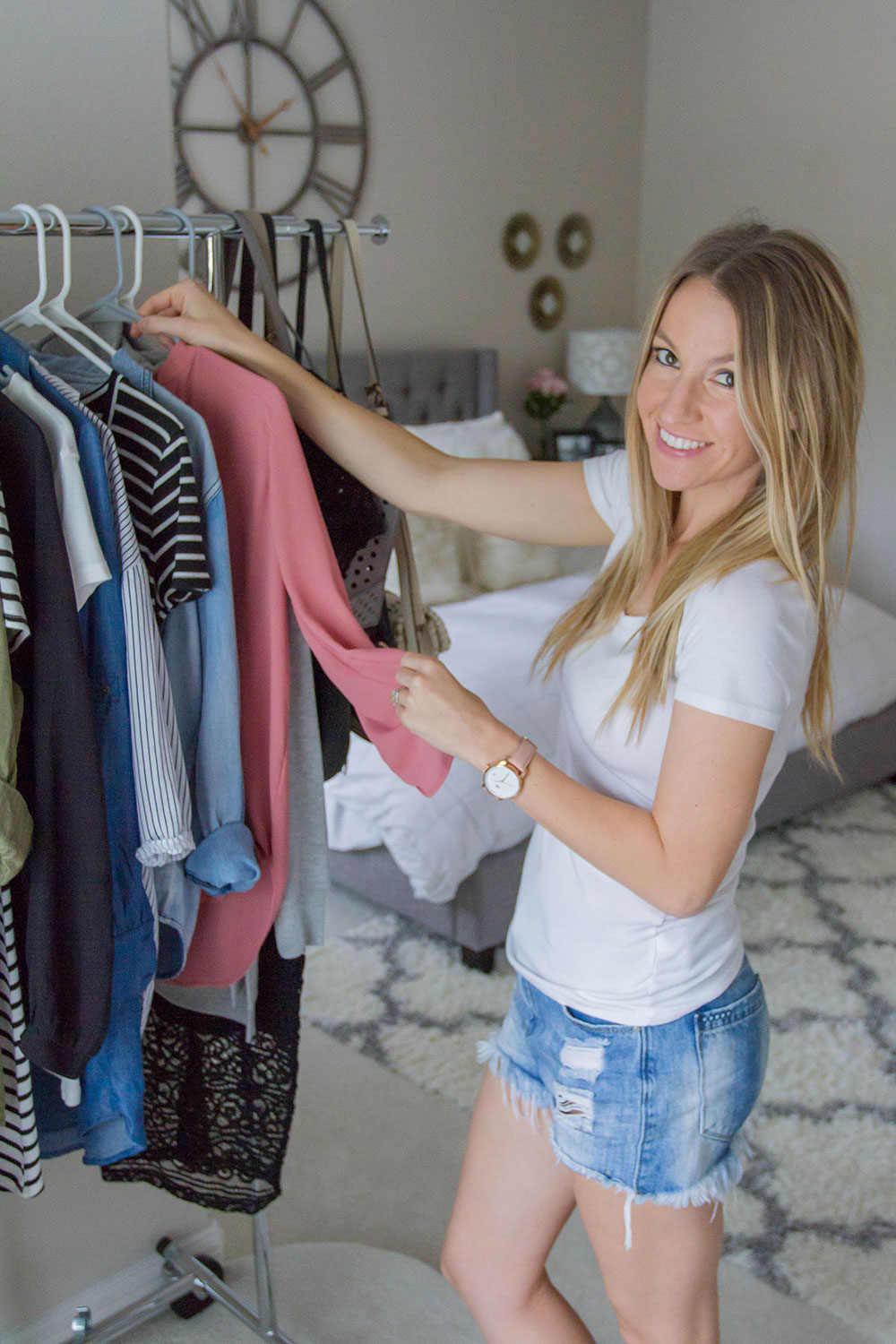 Happy Friday! Today I'm taking you on my bedroom tour. You've probably already seen little pieces of my bedroom from my blog, and Instagram, but today I wanted to show you a little more. Here's the before photo: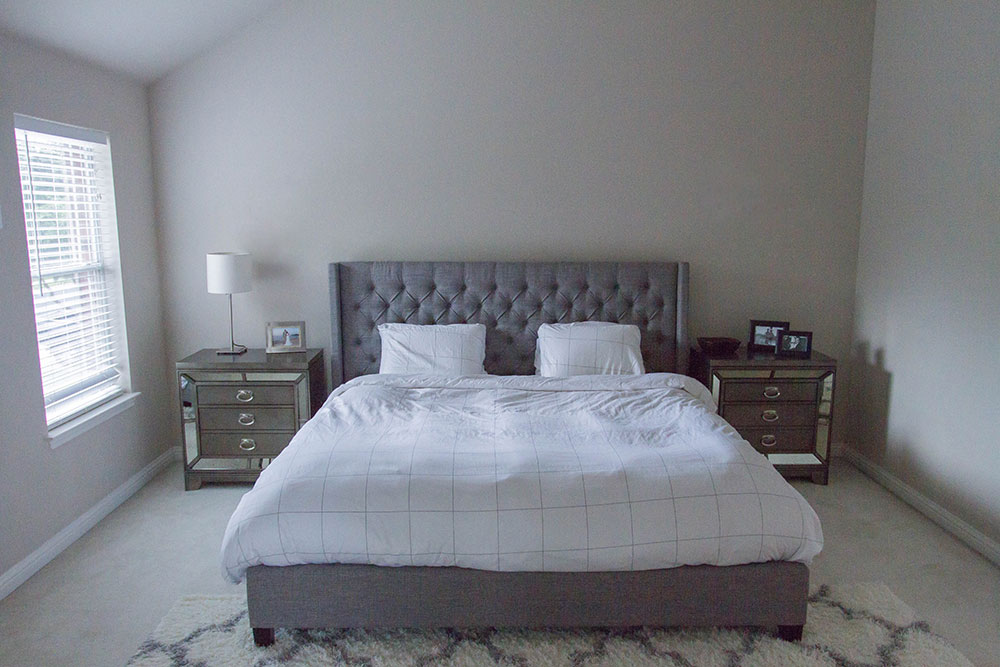 Our room was great, but it was super basic. We only had one lamp, and the wall above the bed was completely empty. In collaboration with At Home Stores, I've added some great pieces that have really made my bedroom feel like a hotel room. I just love it, and find myself spending more time in my bedroom now than I did before.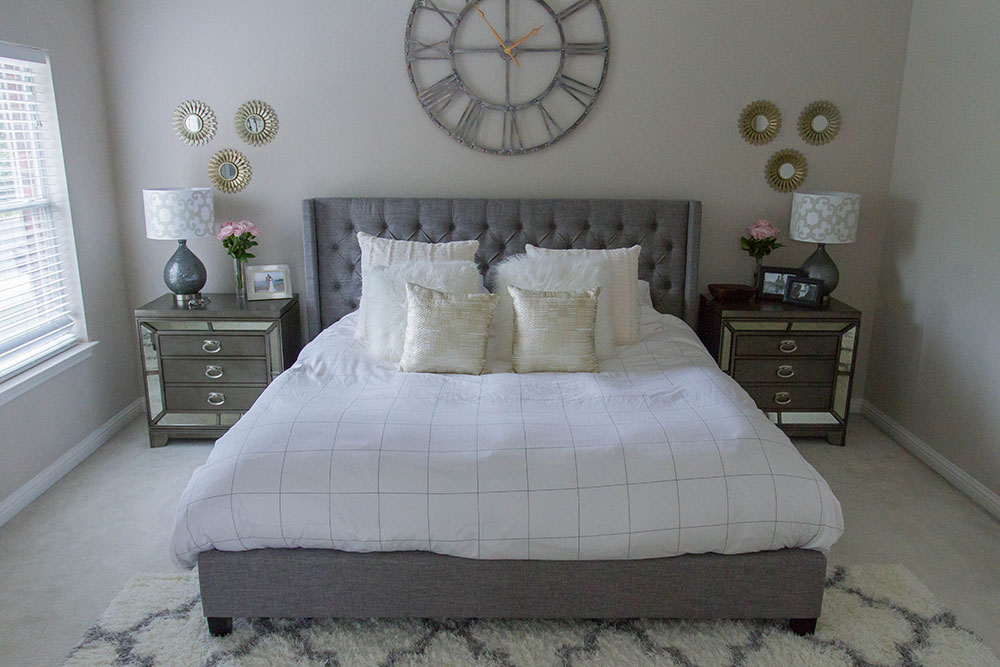 When deciding on a color palette for my room I knew that I wanted to keep it simple. Gray, white, and gold seemed like the perfect color combination to go with! I like to add fresh pink flowers for a pop of color. The first piece I picked out from At Home Stores was the giant clock above the bed.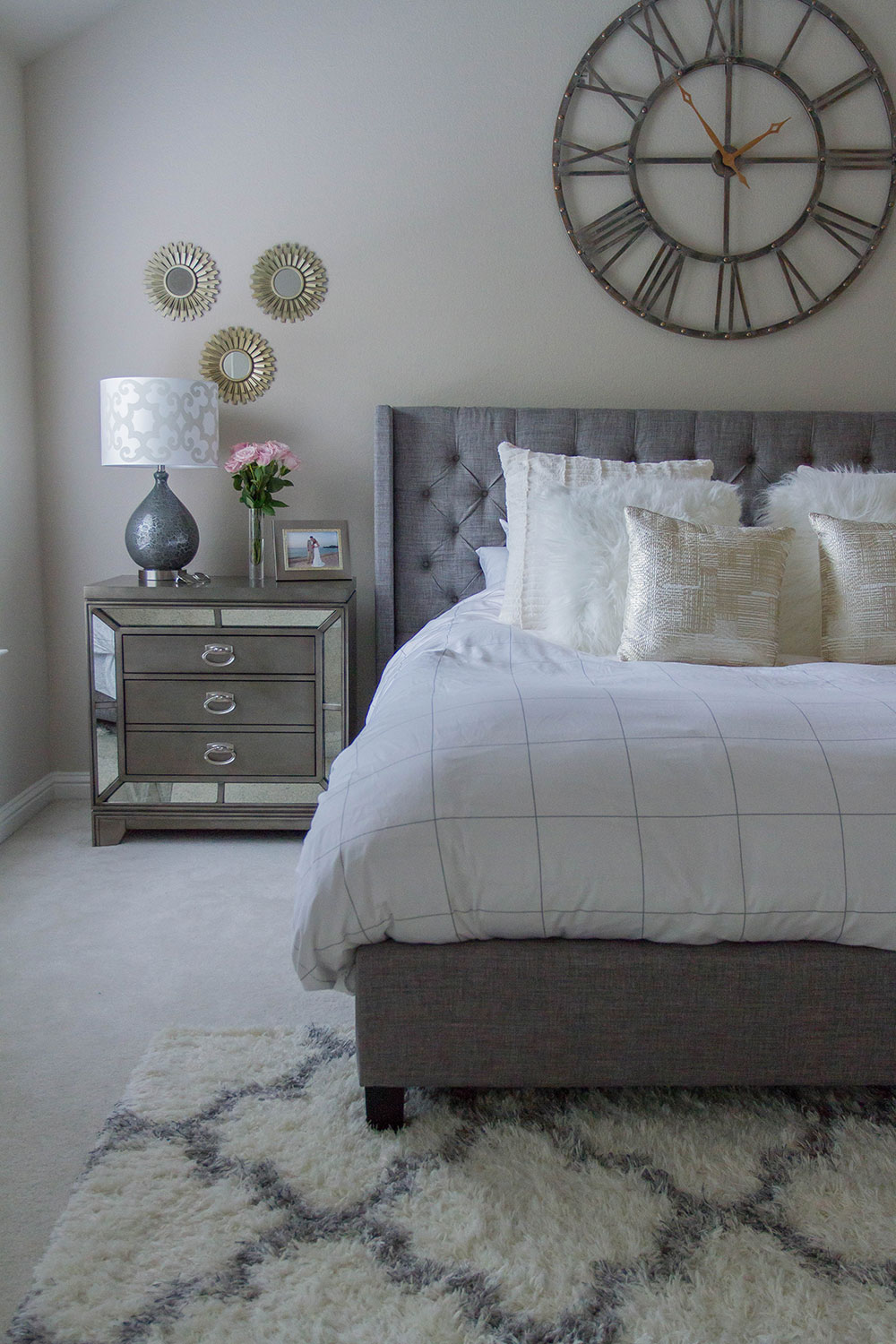 The next piece that I picked out were the little sunburst mirrors for above each nightstand. They are so cute, and I think a set of three of them was only $20!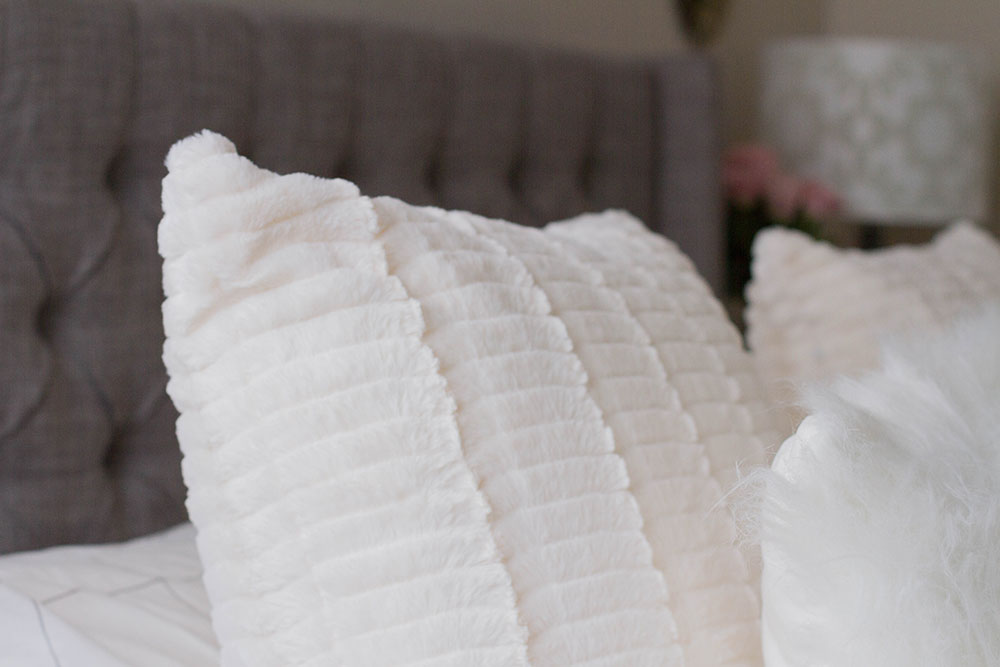 My bed was in desperate need for some big, cozy pillows. I got this super soft one from At Home Stores. It's perfect. One of Noah's favorite past times lately is jumping on our bed and hiding in the big pile of pillows. Dylan always makes fun of me for wanting to add "A million pillows" to our bed, since we just throw them off at the end of the night… but I mean… come on, they are cute & they make the bed look so much more inviting.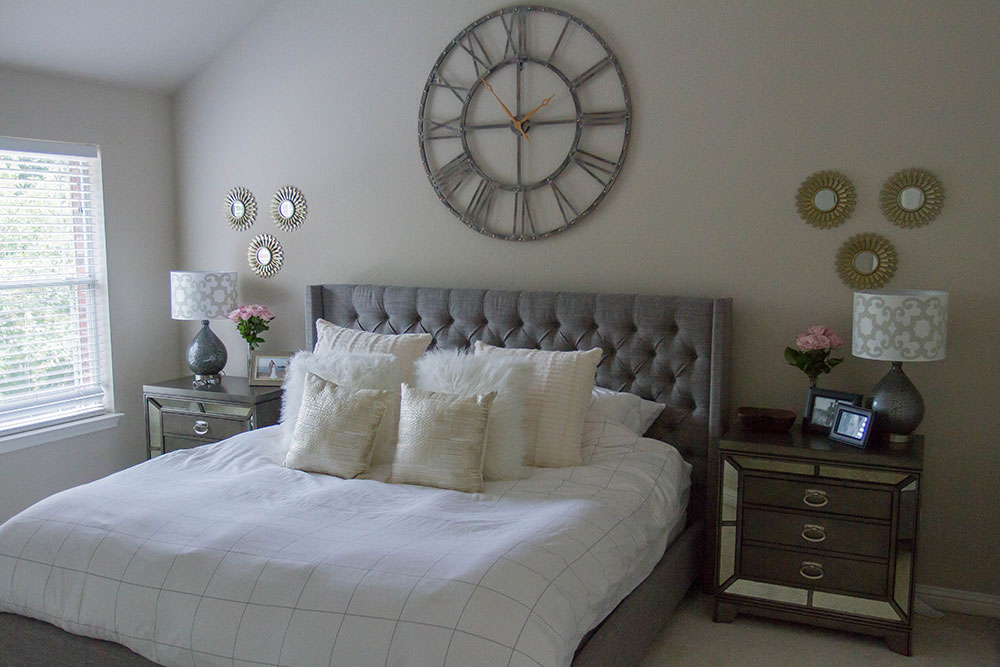 As for the lamps, Dylan actually picked them out. They are also from At Home Stores.  I was really impressed by what he put together. I would have never paired the base, and the shade, but they look great together!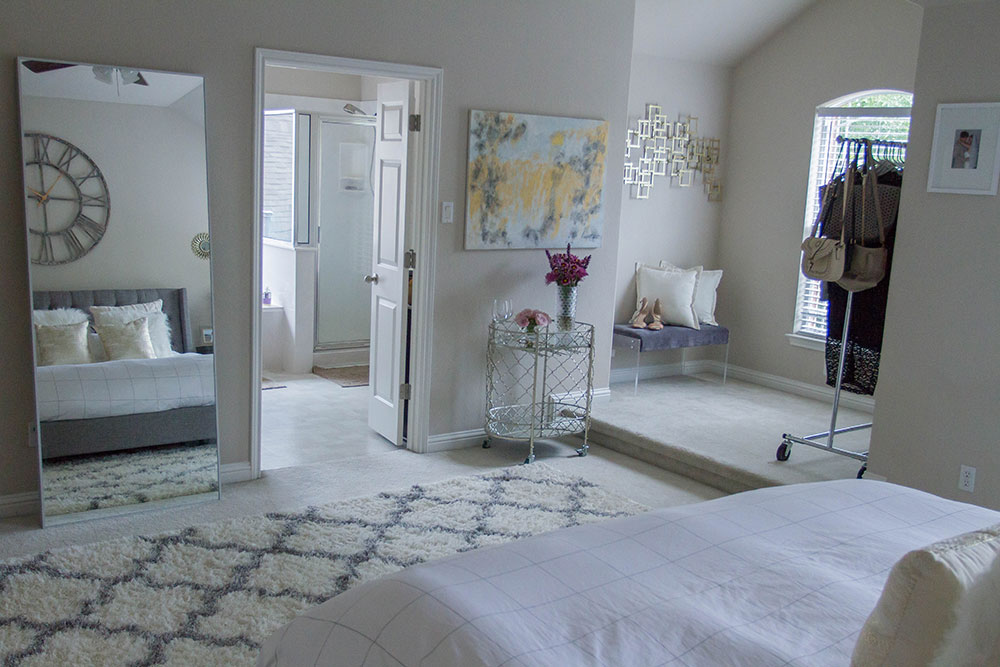 Three other pieces that we picked up from At Home are the adorable bar cart, the gray bench, and the gold wall piece. I've been wanting a bar cart for years now, so I was so excited to style this one in my bedroom. It's the perfect little spot to pour a glass of red wine for a bubble bath.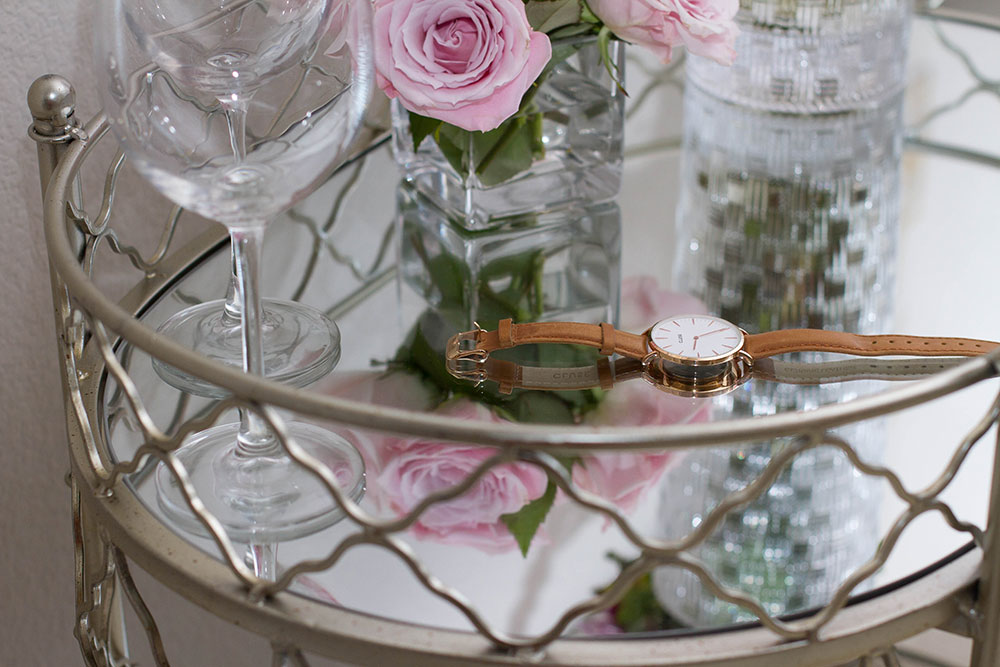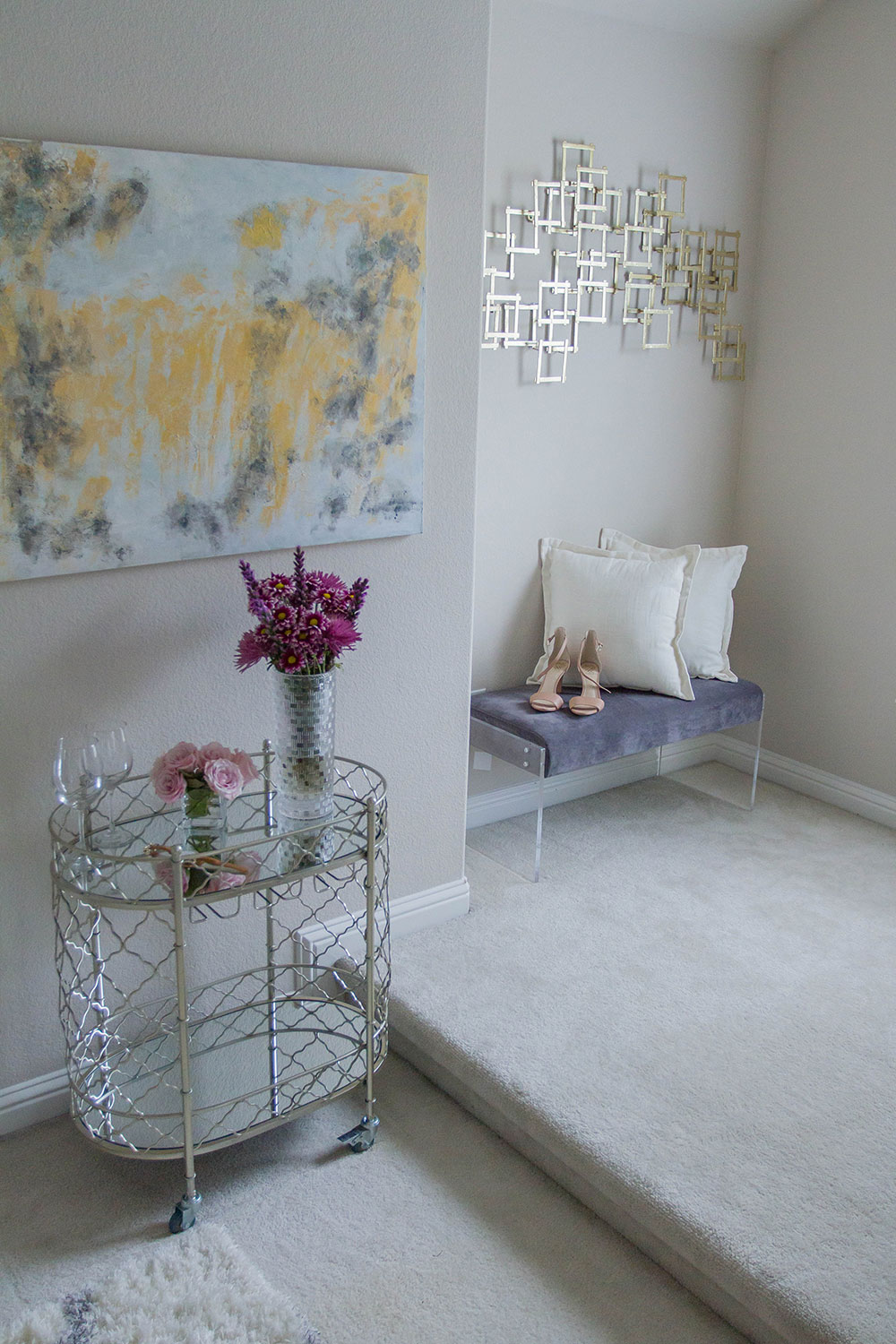 I love how the gold wall art adds a modern touch to the soft space, and balances the gray stool perfectly. The art above my bar cart is by my lovely sister, The Scarlett Social. She is such an awesome artist.
I love the way my room turned out, and I was so honored to be able to partner with At Home Stores to add some amazing pieces that really make my room feel incredible.
Thanks so much for stopping by, and have an awesome weekend!
*** So many of you have asked where my bed is from! It's from Hayneedle and you can find the exact one HERE . You can also click on the image below!
XO,
Lee Anne