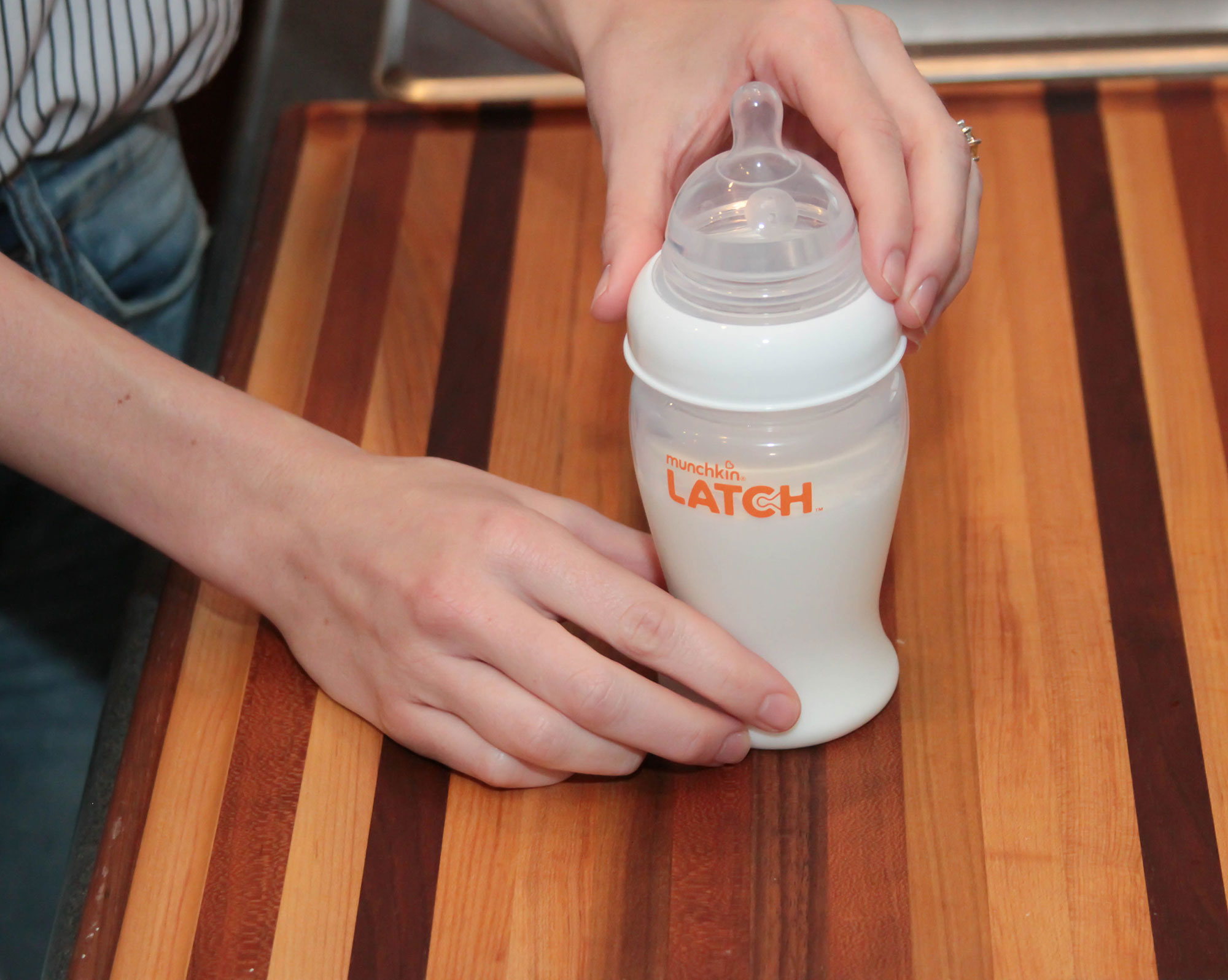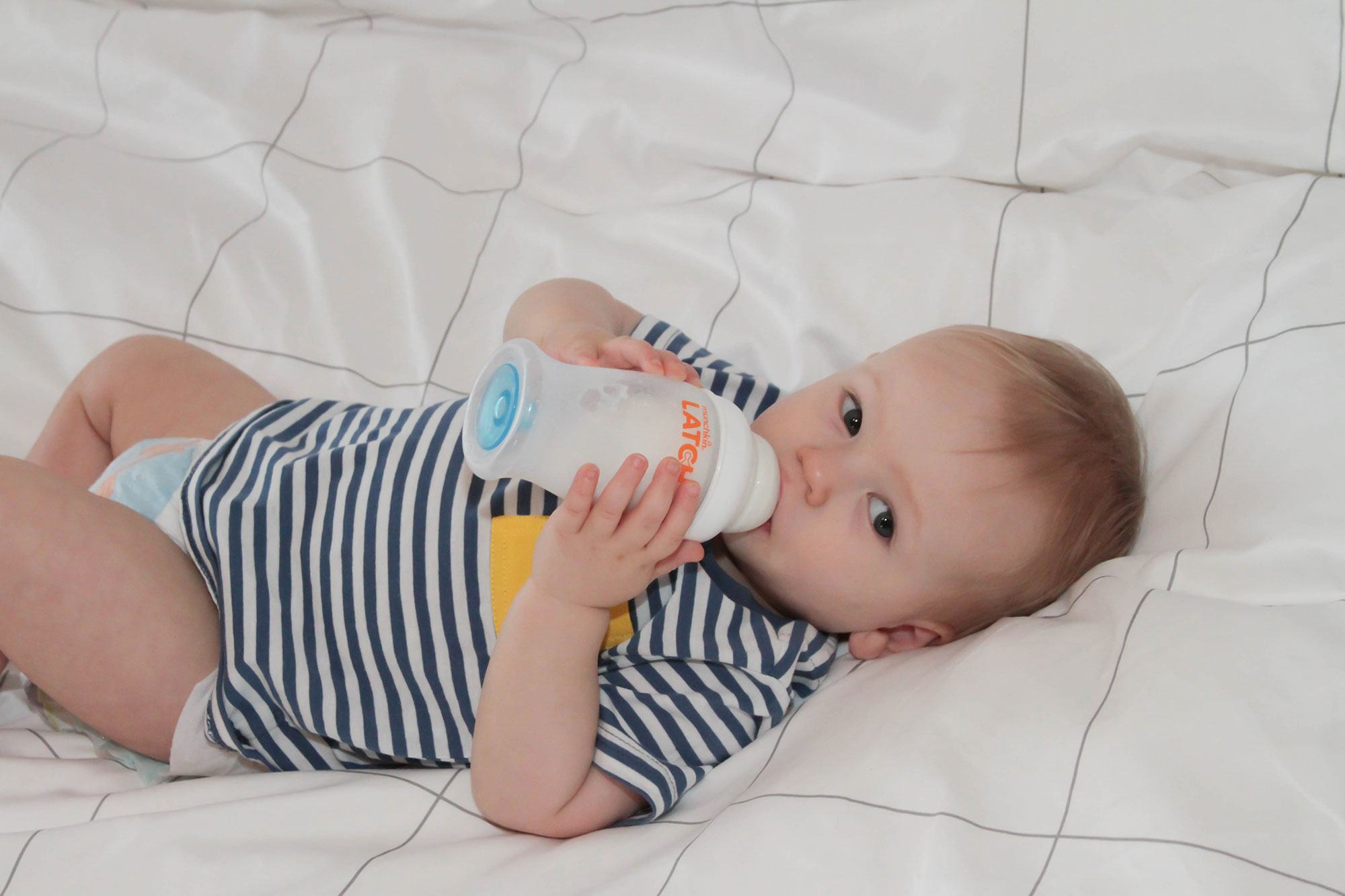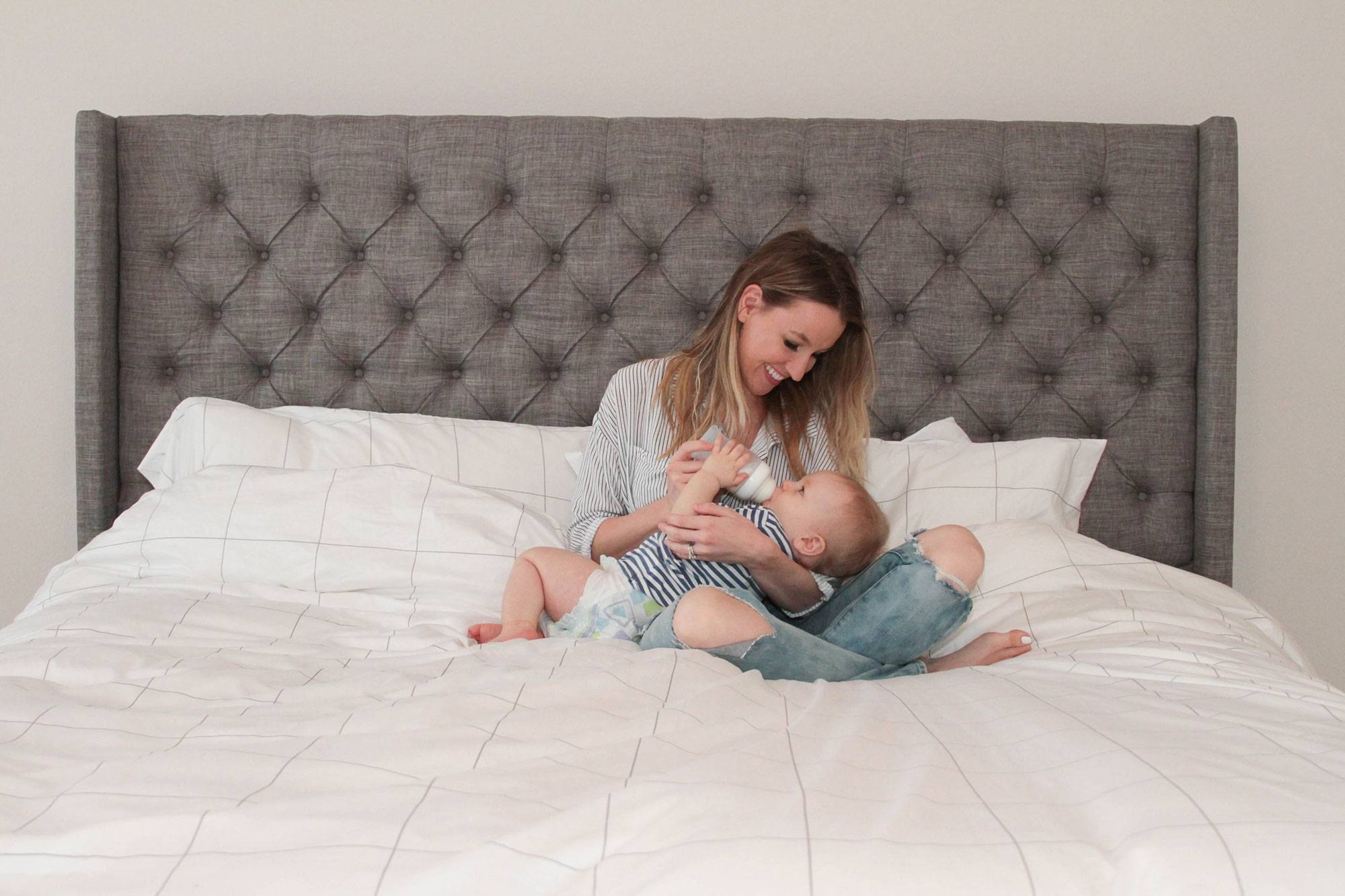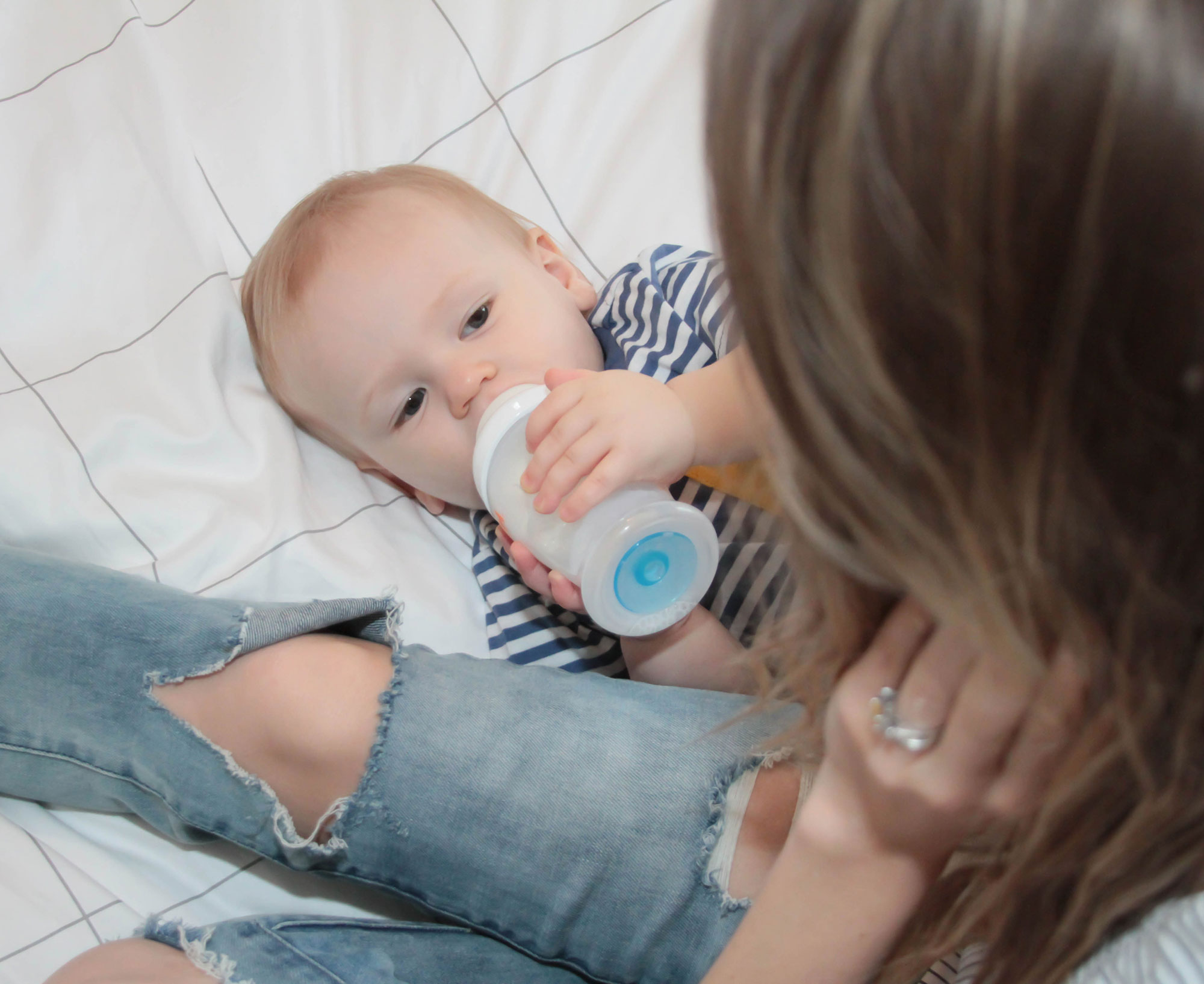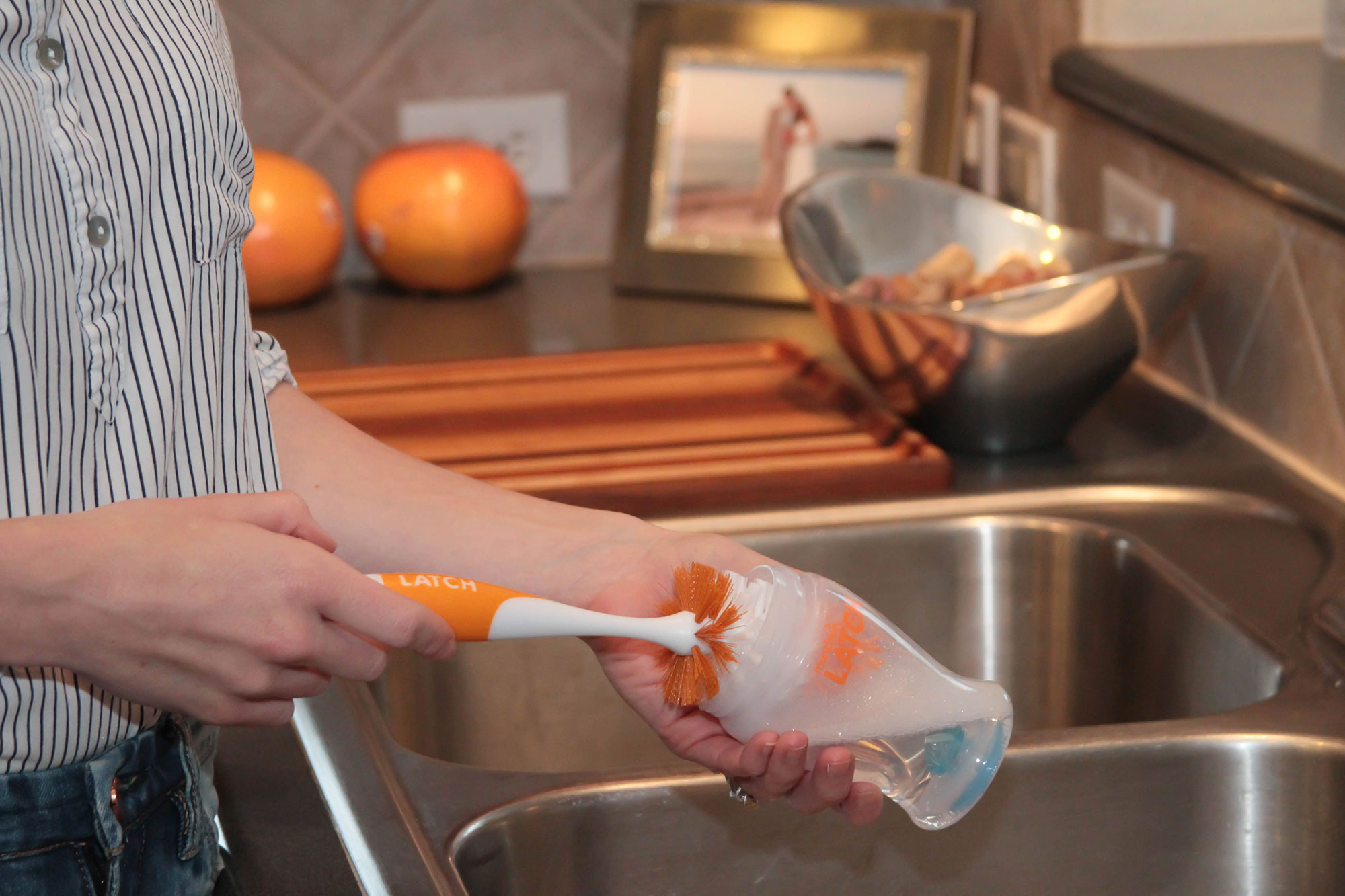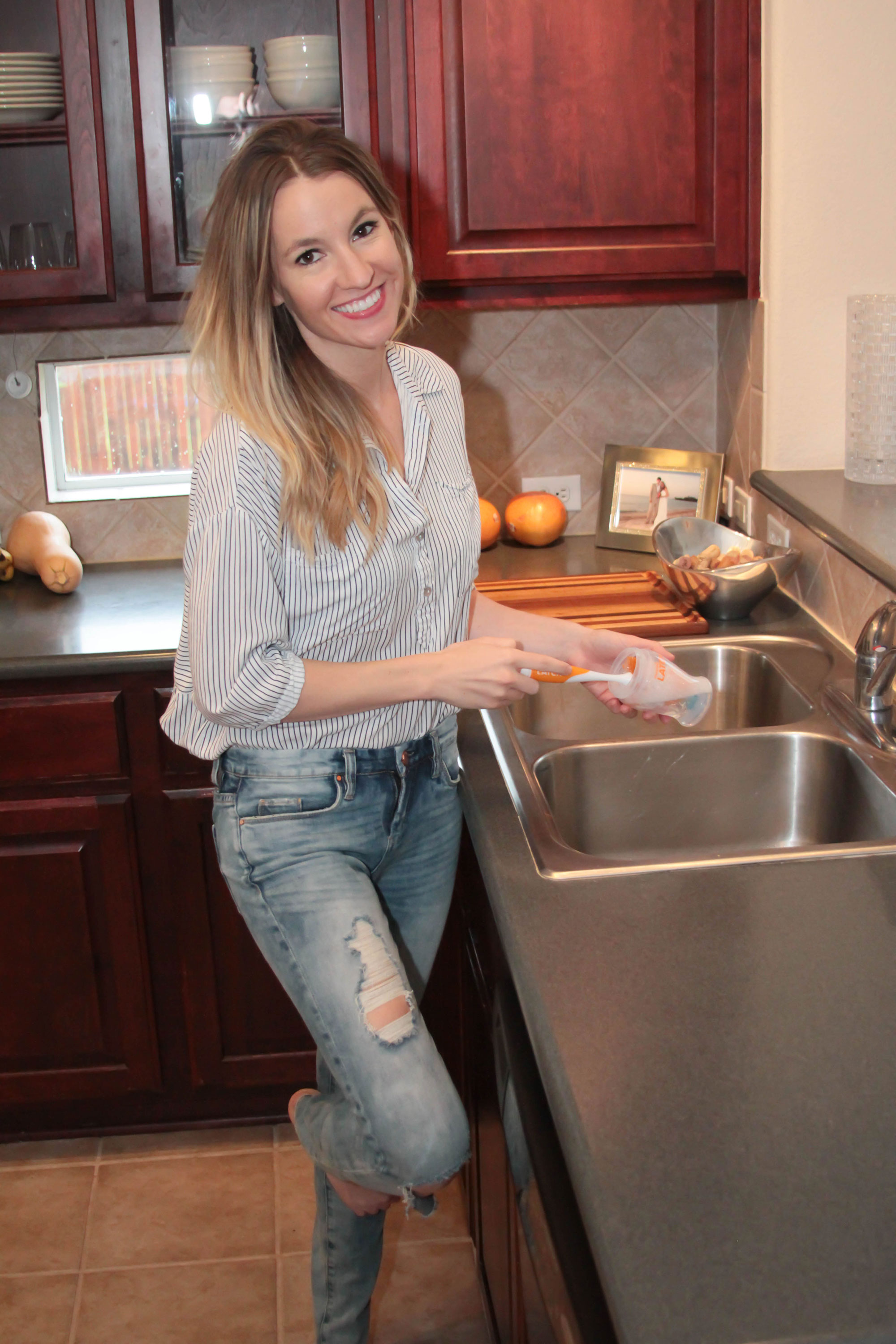 Let's preface this blog post by saying that Noah isn't completely weaned from breastfeeding. I took a stab at completely weaning him yesterday, and it was a bit of a mess. I shared my experience on Snapchat and loved hearing your feedback.  I still breastfeed him 1-2 times a day (usually in the morning. I've been on this schedule for the past couples of months, but I told myself I wasn't going to completely wean him until we had moved into our new house. I didn't want him going through too many changes at once.
Although he isn't completely weaned, he is getting pretty close. I think the things that I've been doing along the way have really helped. I thought I would share these tips incase you are going through the same situation. If you have any helpful tips that I forgot to mention, please leave them in the comments!
1. Introduce a bottle early on. Make sure to choose a bottle made for breastfeeding moms like the Munchkin Latch. Noah had taken bottles since he was a newborn off and on. We had latch issues in the beginning so I was pumping around the clock and Dylan was helping with feeding. Once we got his latch sorted out he was a full on breastfeeder and let's be honest sometimes this mama needed a break. We started introducing a bottle of formula or breast milk a day around 6 months so that I could have a break. I exclusively breastfed for a solid 12 months, but I wasn't afraid to offer a bottle if needed. I think this was a great way to get him used to the bottle.
2. Slowly replace a breastfeeding session with a bottle feed. I would slowly switch them out over time and this seemed to work well. Now I'm just stuck with those last 1-2 morning feeds. This also helps with engorgement and discomfort for mama. You can't just go cold turkey unless you want to wake up feeling like you just got into a car accident and your chest was the one who got ran into.
3. Don't wean during a busy time or during a change of events. Babies can sense these things and weaning will be more difficult. Wean at a comfortable time for both you and your little one. It will be way easier on the both of you.
4. Offer some extra TLC. Lay on the floor and play with them more. Offer extra snuggles before bed. Weaning is tough on your little one so make sure you are there for them in other ways.
Now that we are getting settled into our house my plan is to completely wean him. I actually think that he is getting pretty close to being ready which makes it easier. He's very happy with his bottles, especially the Munchkin Latch! Next stop will be weaning from bottles… but let's take it one step at a time 🙂 FYI if you're in the market, Target has a special on Cartwheel right now for Latch bottles!
Thank you to Munchkin for sponsoring this post. All thoughts & opinions are my own.