Our Trip to Nashville With Layer Cake Wines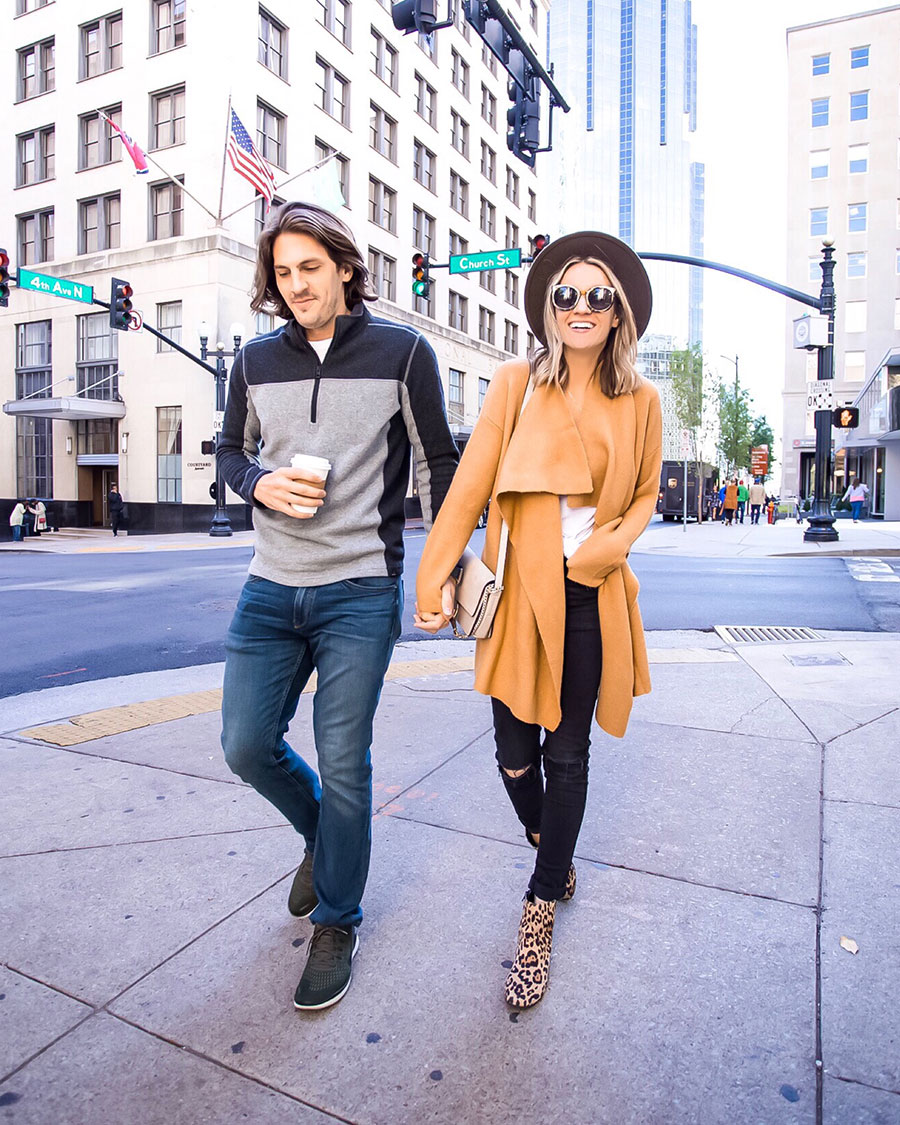 Happy Thursday guys! So excited to share about our trip to Nashville with Layer Cake Wines. There's an awesome vlog that you can watch below (Dylan's editing skills are so amazing.. he spent an entire day editing this video!). But… I also wanted to share a few details about the trip in this blog post for you guys (where we stayed, some of our favorite spots, etc)…
WHERE WE STAYED:
Hotel Noelle
SO cute! Seriously loved this hotel so much. If we ever go back to Nashville, I want to stay at the exact same place. It's a boutique hotel, and it's everything you would ever want in a hotel. They have an amazing coffee shop in the lobby, a rooftop bar, AND a secret bar in the basement. PLUS… the location was amazing. We could walk to so many cool restaurants and bars. Also the lobby is gorgeous! I don't know much about location & areas in Nashville, but the location seemed pretty awesome to me! I highly recommend the hotel!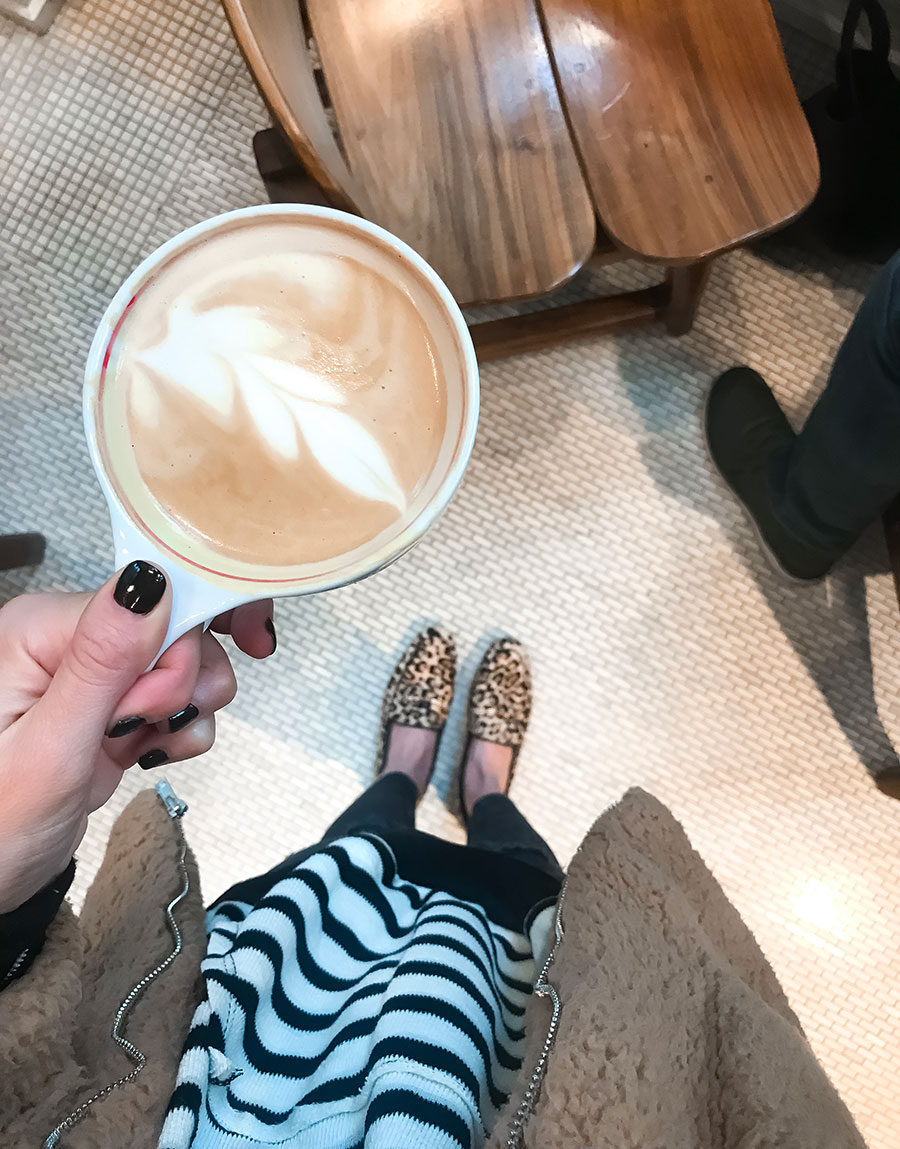 FAVORITE RESTAURANTS:
For Coffee/Breakfast: 
WOOLWORTHS: This restaurant is housed in the old Woolworth Department Store. It's considered the most historically important restaurant in Nashville.  It was a spot for some of the lunch counter sit-ins during the 1960s Civil Rights Movement.  They have a huge wall of old school music videos playing too (Jackson 5 style) & the food is great. It's a good typical diner breakfast menu with some Southern menu items!
DRUG STORE COFFEE:  This little coffee shop was right inside of our hotel. The lattes were amazing, and they also had a breakfast sandwich & coffee deal. It's a super chic little spot, and I loved it!
FROTHY MONKEY: This is a popular spot in Nashville & has a couple of locations. There is one right next to Woolworths downtown, and then there's another location near the shopping area we went to. There might be more, but I'm not sure. It's a great spot for breakfast & coffee.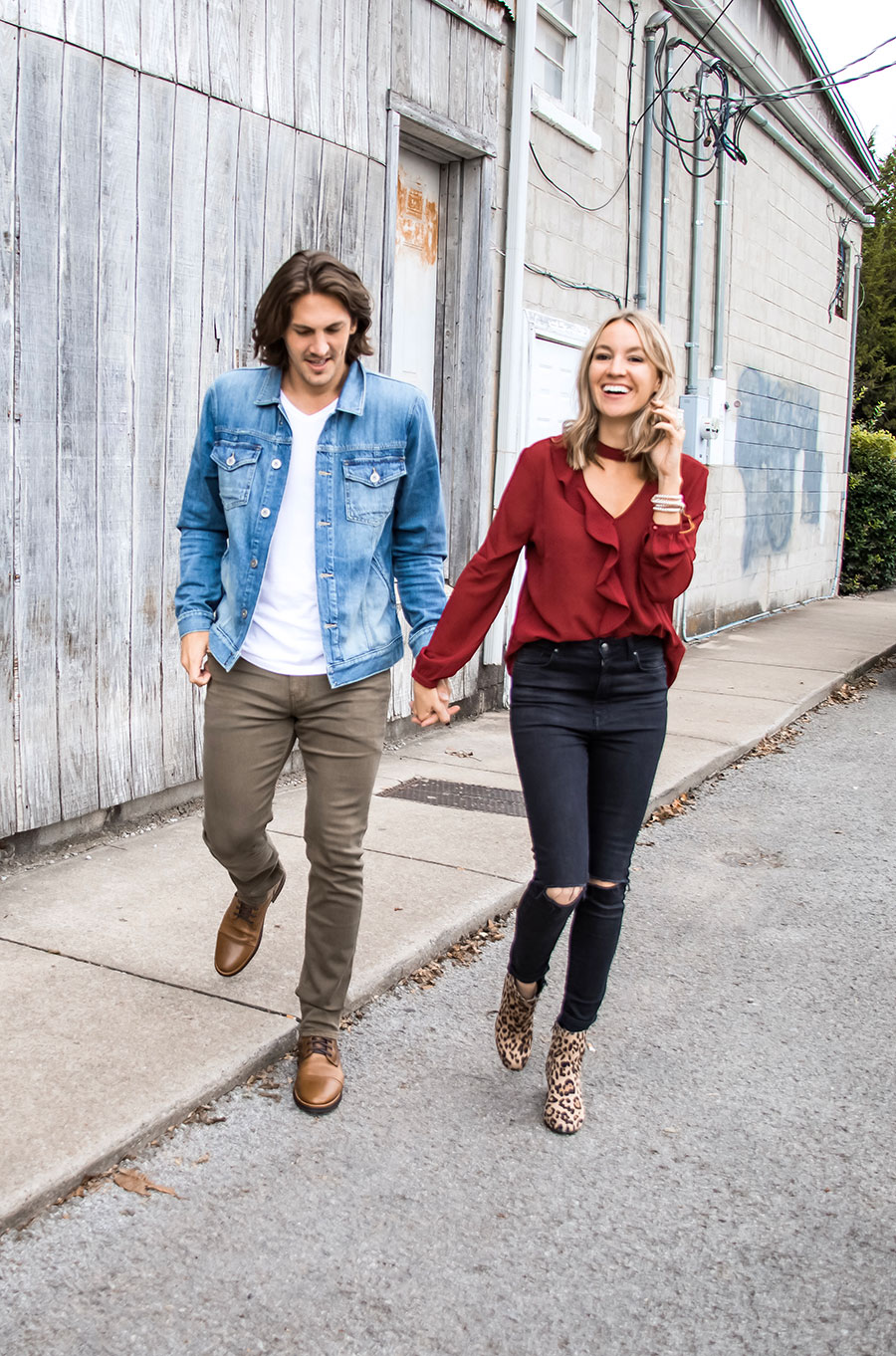 For  Lunch or Dinner:
THE SOUTHERN: This place was SO good. It was my favorite for dinner. We went to some other amazing spots, which I will share as well, but this one was my favorite for dinner. They also have breakfast, brunch, lunch, etc. We only did dinner, so I'm not sure about the other menus, but I'm sure it's amazing!
MOP & BROOM: This was our first dinner spot we went to. The menu was great, and it felt like a trendy little spot.
TIN ANGEL: SO good! This comes in very close second to The Southern. In fact, they may be tied. We had dinner here, and the steak was AMAZING.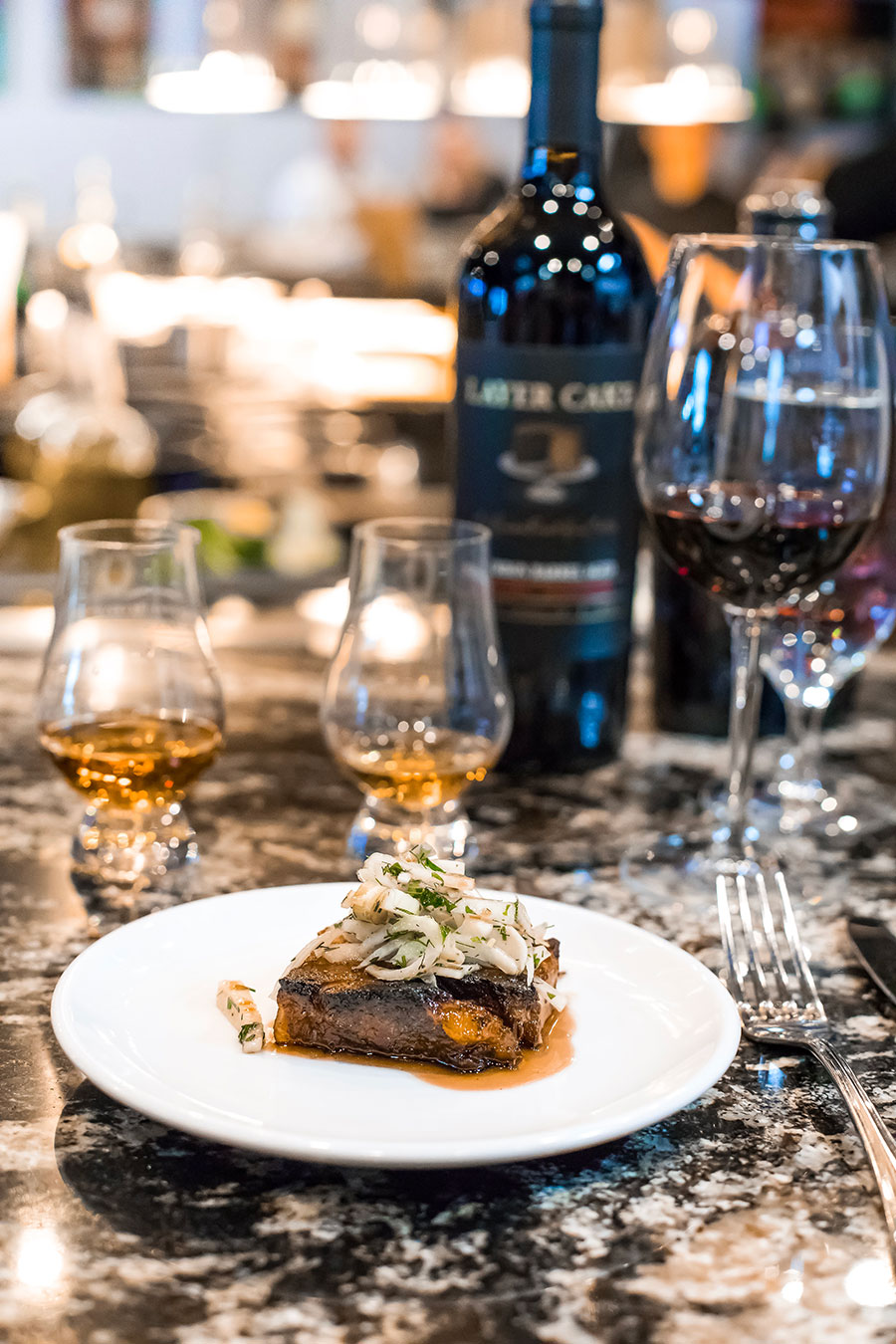 AREAS TO EXPLORE & EXPERIENCES
12 SOUTH: This is a really fun spot for shopping, restaurants, snapping pics, etc… They have a ton of Nashville murals around this area, and it seemed like a really popular area. The restaurants looked great. I've heard Bar Taco is amazing there. They also have the Draper James store (Reese Witherspoon's spot). The street was lined with cute shops & restaurants. There was also a really pretty nearby park.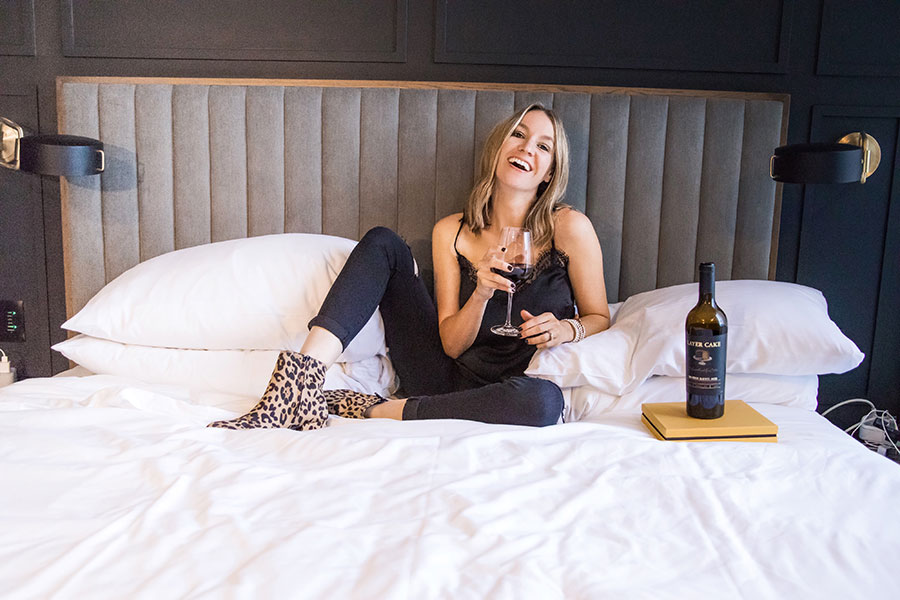 FRANKLIN: We took a little day trip to Franklin, and it was adorable. We had lunch at Grey's which was adorable, and super delicious. We also went to Kimbro's Pickin Parlor which was a little dive spot that had a live video/radio show going on (it was SO much fun!) I don't know much else about Franklin, but what we saw of it was adorable! I have a friend from college who grew up there, and loves it!
BARS/LIVE MUSIC: Basically everywhere, lol. We didn't really go out much at night because we were so tired, but there were so many bars in walking distance from our hotel. Live music was everywhere!
A HUGE thanks to Layer Cake Wines for bringing us on this amazing trip & giving us this experience!
Thanks so much for stopping by the blog today guys!
XO,
Lee Anne