My Custom IKEA PAX Wardrobe Closet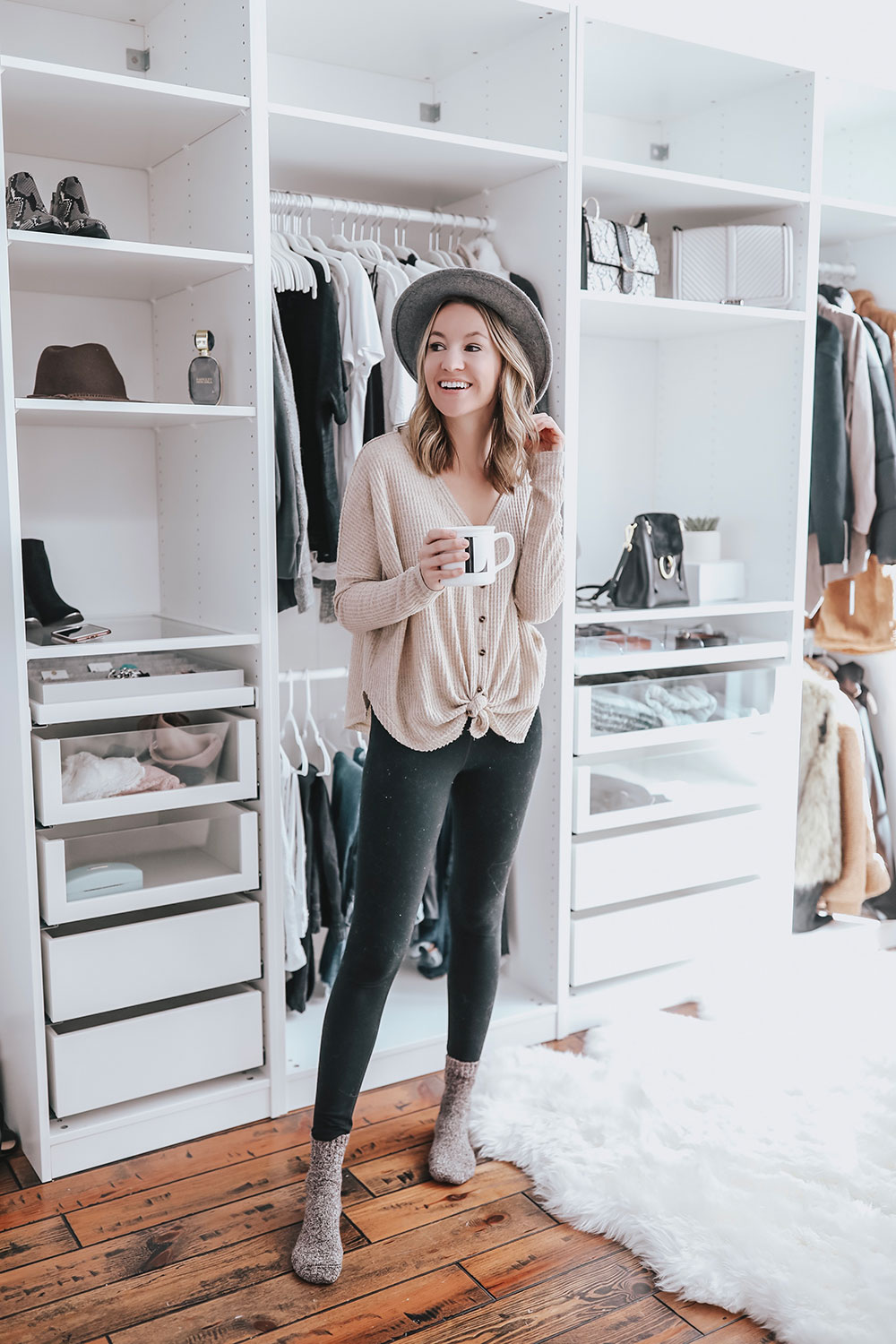 Happy Thursday friends! So excited to share my custom IKEA PAX Wardrobe Closet with you guys today! We put it up right before Christmas, and we even filmed a video for my Youtube Channel (find video below!). I will share another video and/or blog post later once I get it all styled! I still have some empty spaces, and am deciding what to put in what drawer/shelf.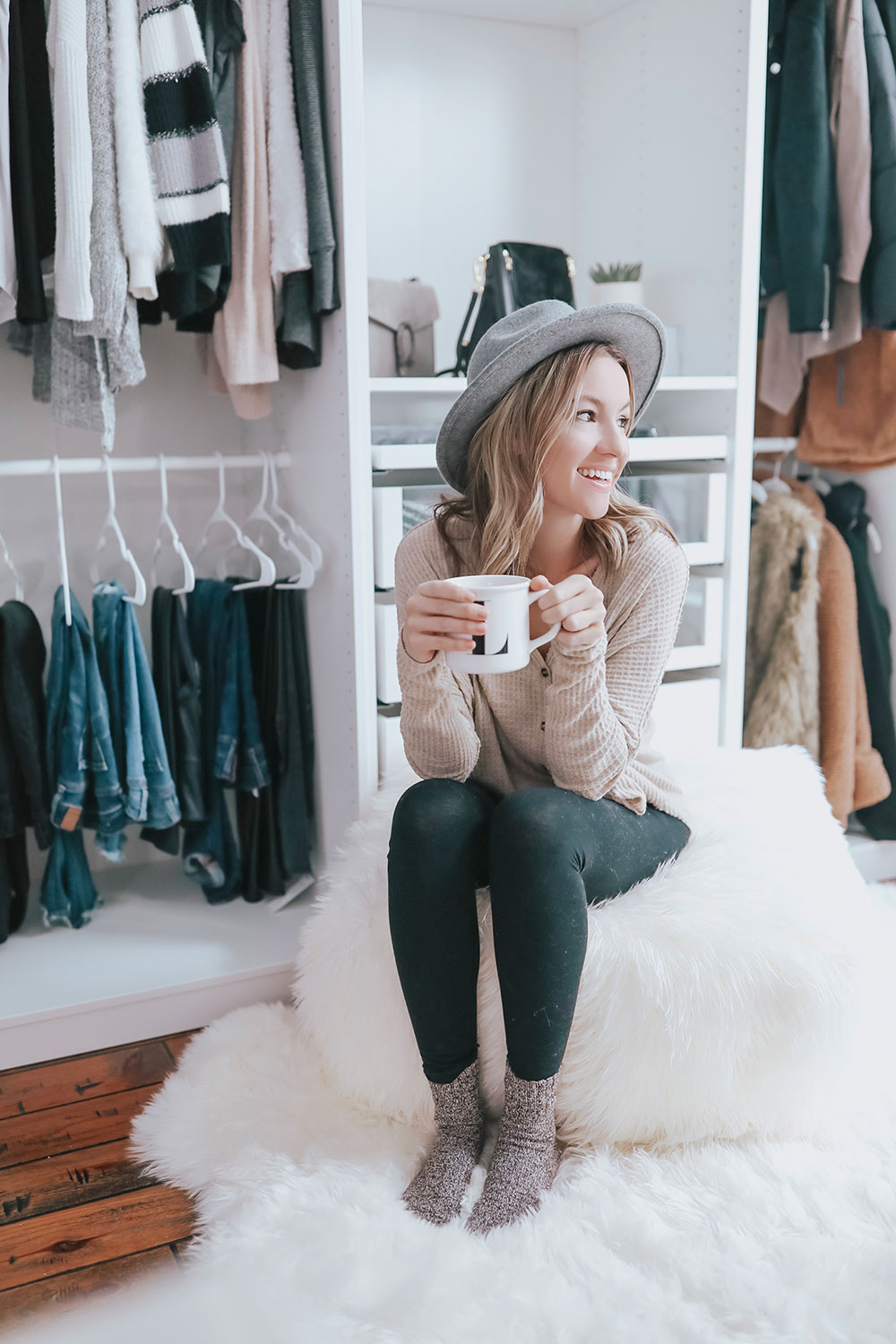 And yes… I totally have Christmas tree flocking all over my black leggings here, lol. I wore these when I took my Christmas tree down a few days ago, whoops. BUT.. I will link my outfit below for you guys! This thermal is on sale today, and it's my absolute favorite thermal of all time. I've been living in them for over a year now. They wash well, and are so dang cute!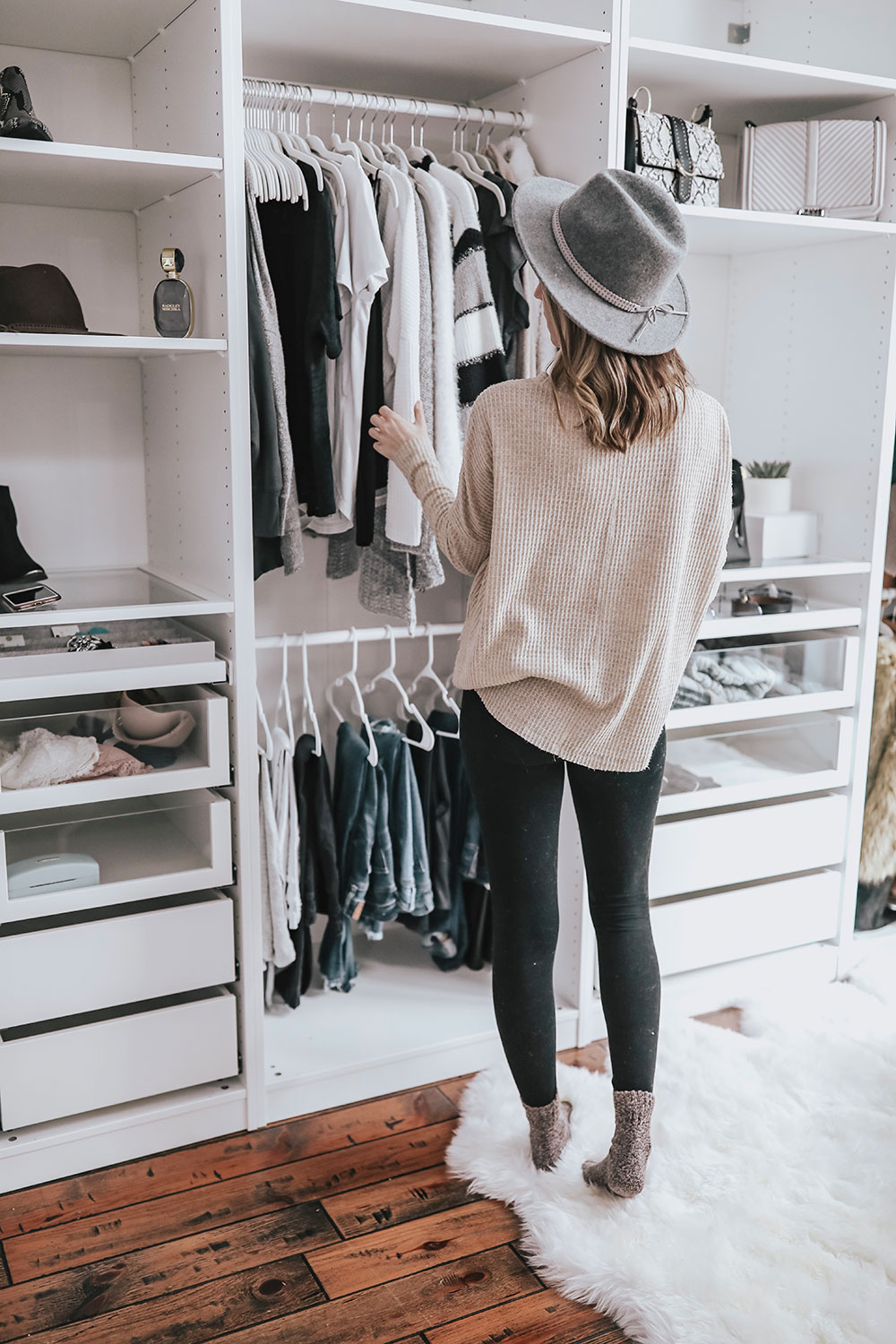 For those of you who may be interested in creating a custom IKEA Pax Wardrobe closet for yourself, I'm listing out the exact pieces I purchased to create mine below! It's WAY cheaper than building a California Closet, and it isn't built into the wall, so you can take it with you if you move!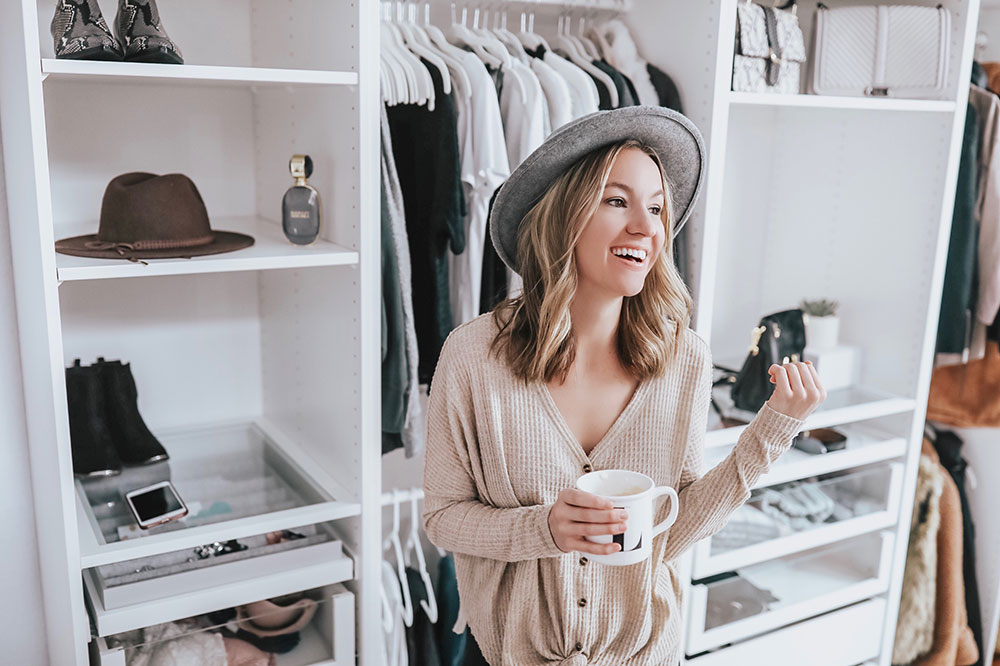 This link will take you to the custom Ikea Pax Storage Planner where you can use the code 3hq7hm under open saved design to pull up my exact closet. Once you input the code it will take you to the planner where you can add pieces or take away pieces! If you click on the total price it will bring up a breakdown of every component of the closet. My closet came out to $935 which is much cheaper if you were to build a closet with a competitor closet builder!!
SHOP THE POST:

Thanks so much for stopping by today friends!
XO,
Lee Anne