Maternity Style: Geometric Print Cardigan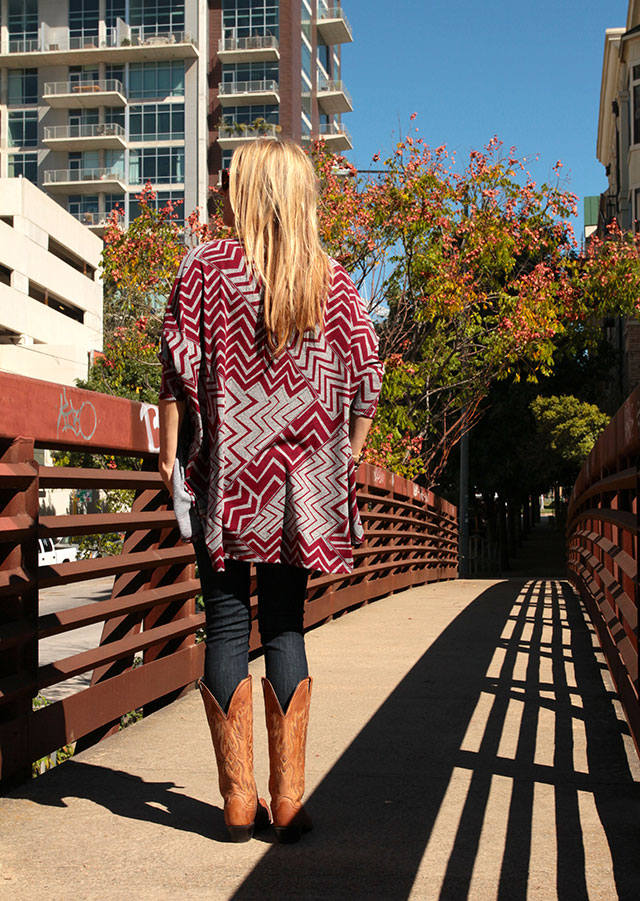 Fall is making somewhat of an appearance in Austin lately. It's sort of a tricky appearance though. You wake up and it's only 60 degrees. You run to your closet and pick out your favorite sweater, leggings, and boots. You pick up your pumpkin spiced latte on the way to work with a huge gleam on your face. Then you head outdoors during your lunch break and it's randomly 80 degrees. Dang it, Austin weather. You're so tricky!
Even though the weather is being a fickle pickle I've moved on from my summer wardrobe. I found this awesome open cardigan from Pink Blush Maternity and had to have it. It's perfect for throwing on over a tank and paring with skinny jeans or leggings!
On a pregnancy note I'll be 28 weeks on Sunday and baby will be the size of an eggplant… just incase you we're wondering which vegetable equates to 28 weeks. Things have still been going smoothly and I have no complaints. The bump is definitely expanding which has made maternity clothing a must at this point. I look at a growing body as a healthy body and I love changing up my style to accommodate pregnancy!
Geometric Print Maternity Cardigan:  PINK BLUSH MATERNITY  // Navy Blue Maternity Tank:  PINK BLUSH MATERNITY  //  Black Maternity Jeans:  PINK BLUSH MATERNITY  // Boots: Sheplers // Necklace: METAL MARVELS