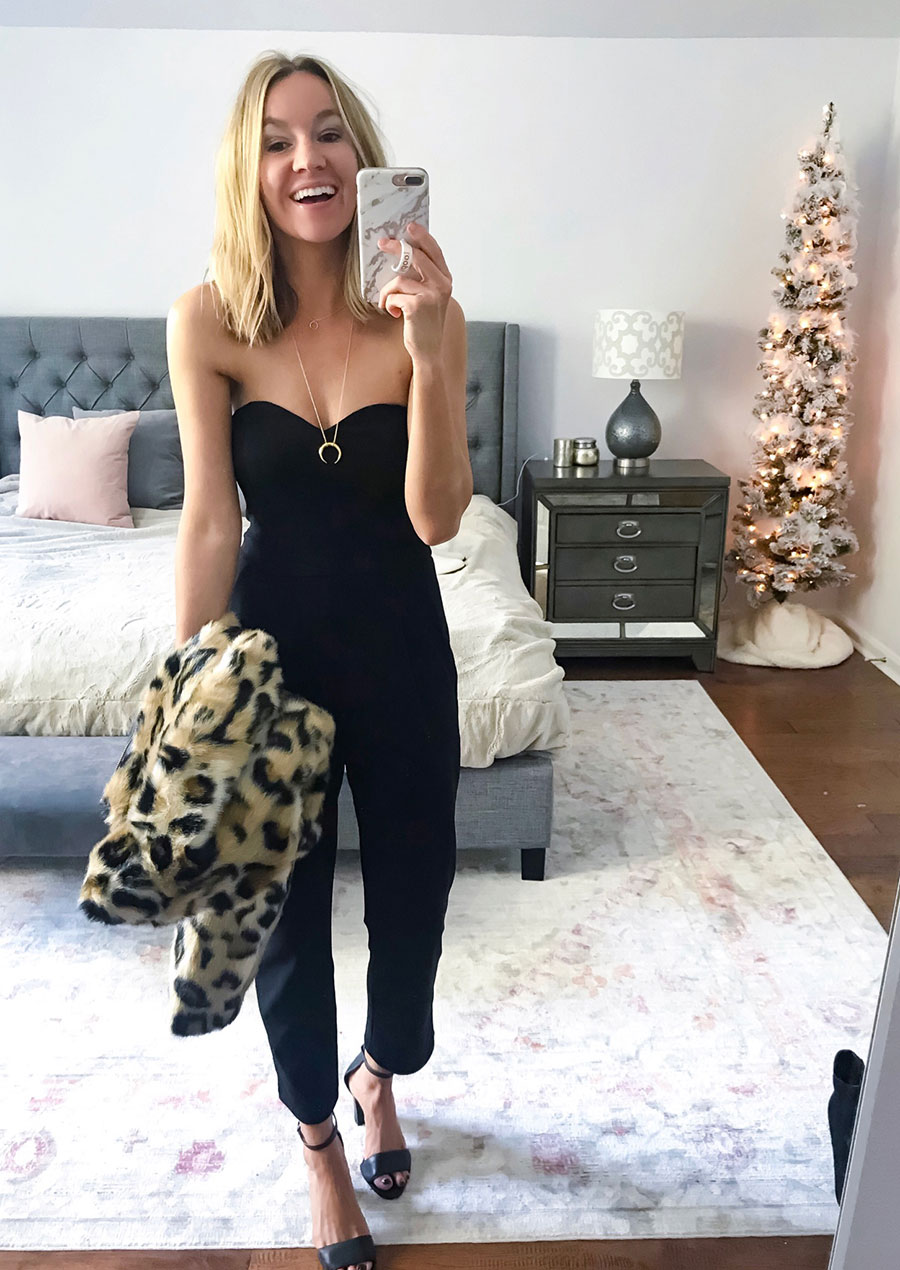 OMG everything is 40% off right now at Express!!!!! (HAD TO SHARE THAT FIRST!)
Happy Sunday babes! SO excited for today's video! I put together a try on/holiday outfit idea video for you guys! Most of the pieces are from Express, but I'm also linking everything else below (that amazing snakeskin bag, my jewelry, shoes, etc!) All you have to do is click on any image to shop!
If you follow me on Instagram, you've seen me raving all about this jumpsuit. I've already worn it to two events in the past week. One event was a wedding & the other was a fancy dinner. So easy to wear with heels, a jacket, and some jewelry. Plus it has pockets! I got my regular size 4, and the fit is perfect. I also pair it with a strapless bra, but you might be able to go without (mama needs the support after nursing two babies lol).

XO,
Lee Anne