Casual Fall in San Antonio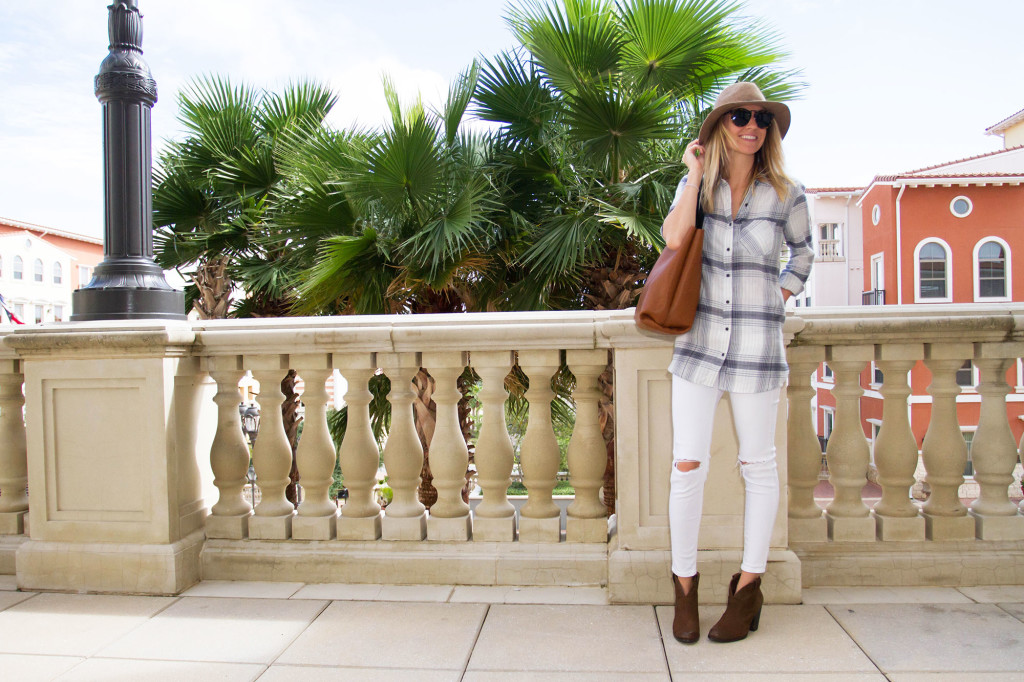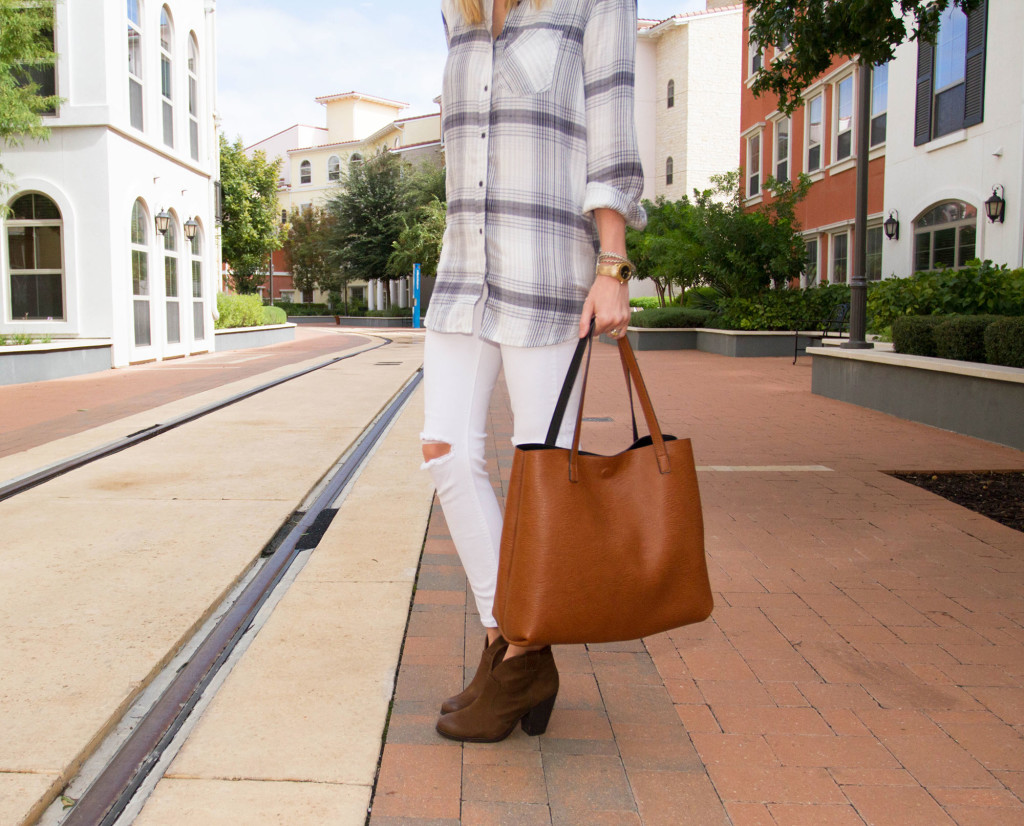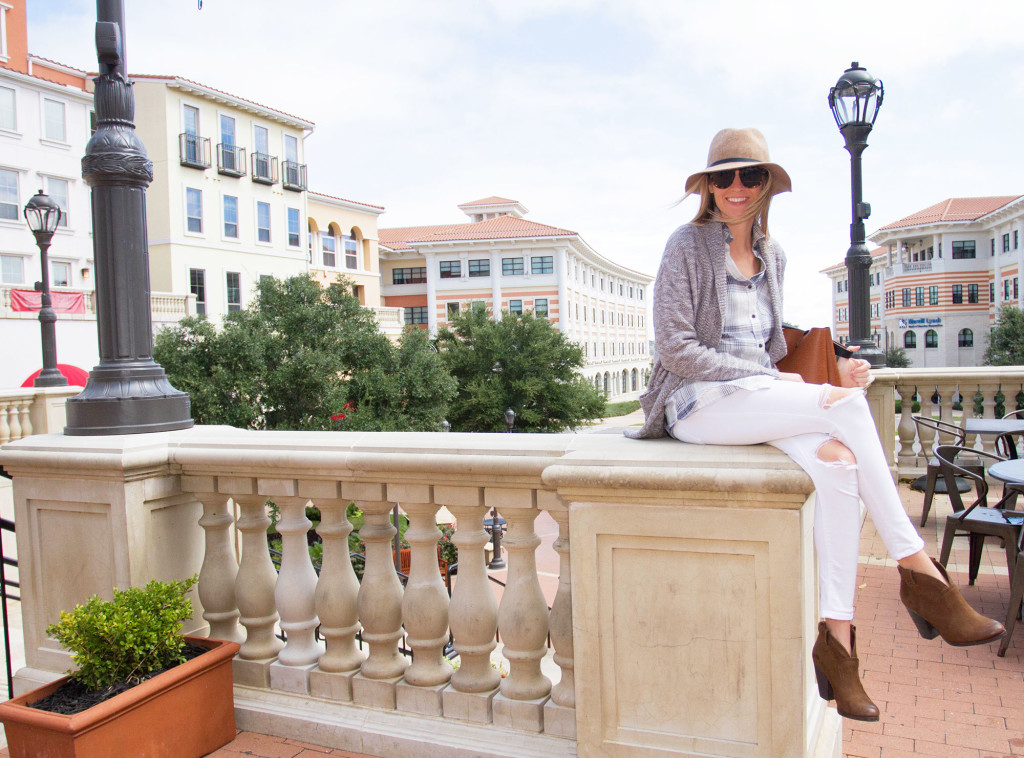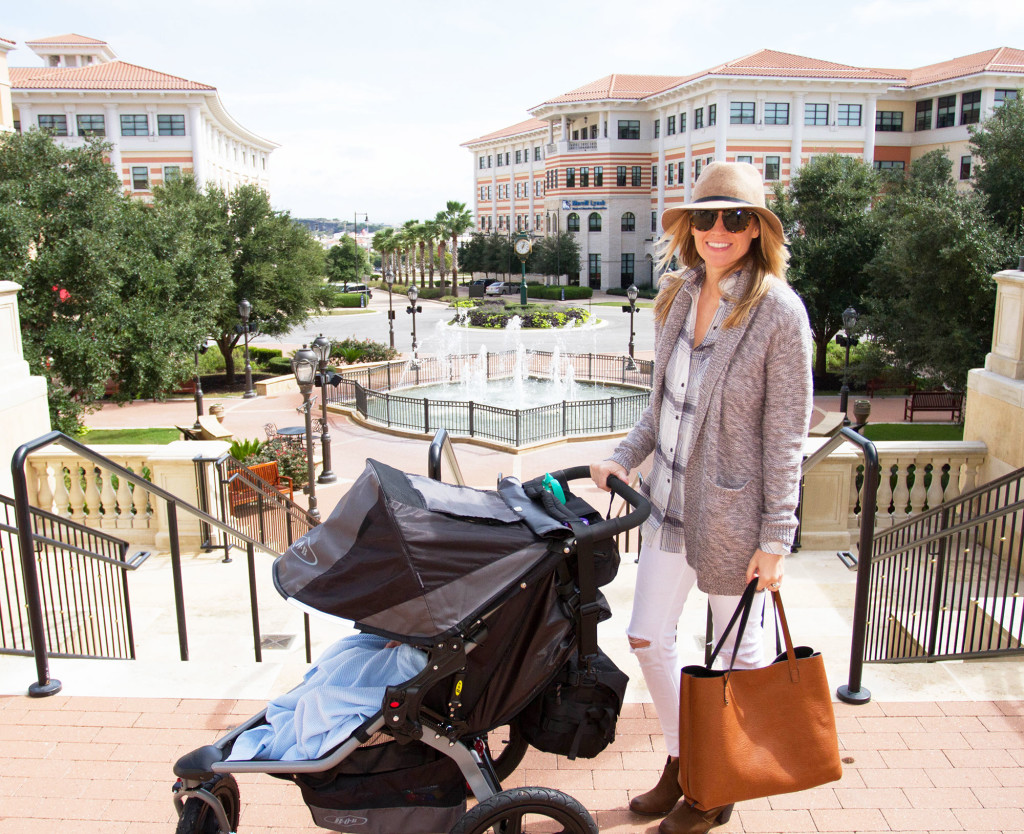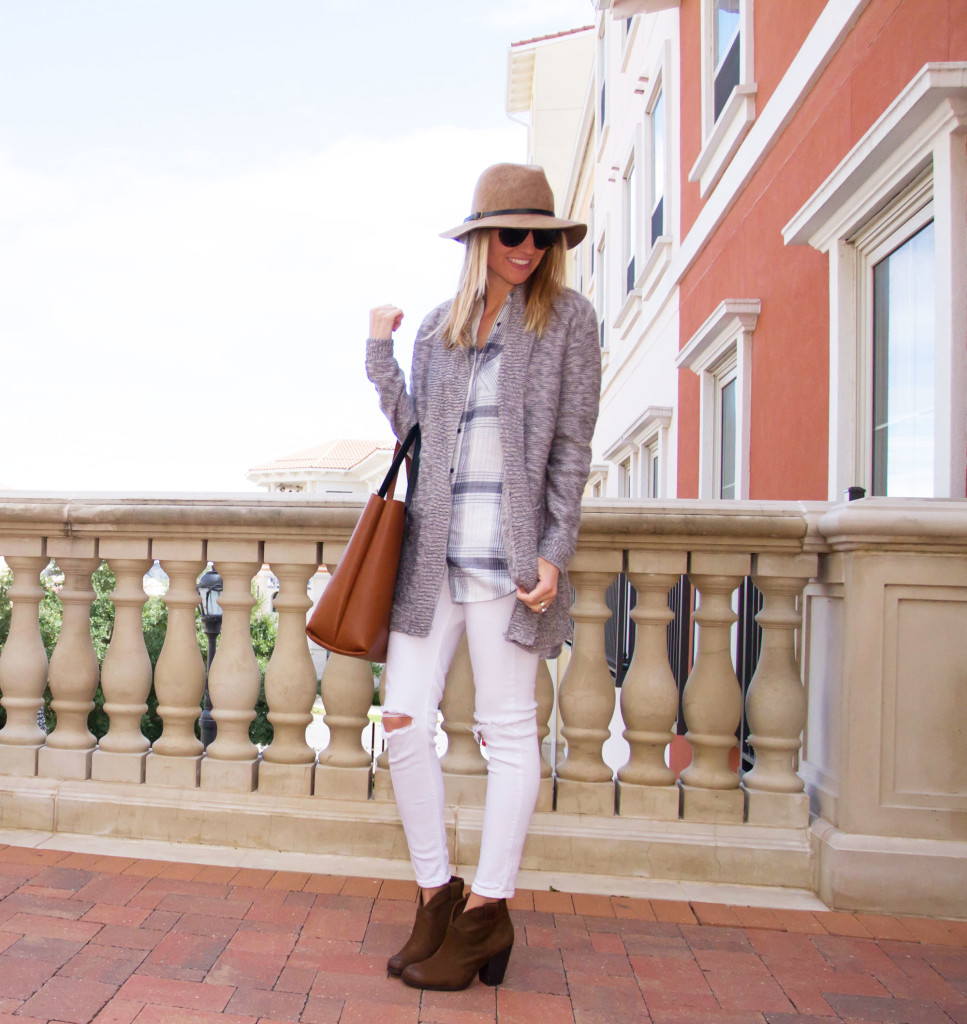 How is it already Thursday? Seriously, I feel like we just got back from our weekend getaway in San Antonio. We were able to enjoy some sunshine on Sunday before we headed back to Austin, so we took advantage of it and took Noah out on a little walk. The area around Eilan Hotel & Spa is so adorable…. perfect for snapping some outfit pics for the blog (even though it was incredibly windy).
This Fall I've kept my white jeans out for a bit longer than usual. I've loved the trend this year of bringing white into the Fall months. That just means I get to wear my distressed white denim that much longer! This plaid has become my new favorite. It's SO soft, comes in multiple colors, and covers the bootay if you want to wear it with leggings. Oh, and of course… the reversible bag that I've been raving about on Instagram (obsessed)!
Does anyone have any fun plans for Halloween weekend? I'm so pumped because this is Noah's first Halloween and his costume should be arriving from Amazon today. I don't think we are going to dress up this year. I think we will have enough fun with dressing up Noah 🙂 I'll have to share his outfit on Instagram or Snapchat! What are you dressing up as this year? What are your little ones going to be?
Hat: Target // Jeans: Similar // Shoes: Nordstrom// Plaid: Nordstrom// Bag: Nordstrom
SHOP THE LOOK: