Blog Facelift With Pretty Darn Cute Design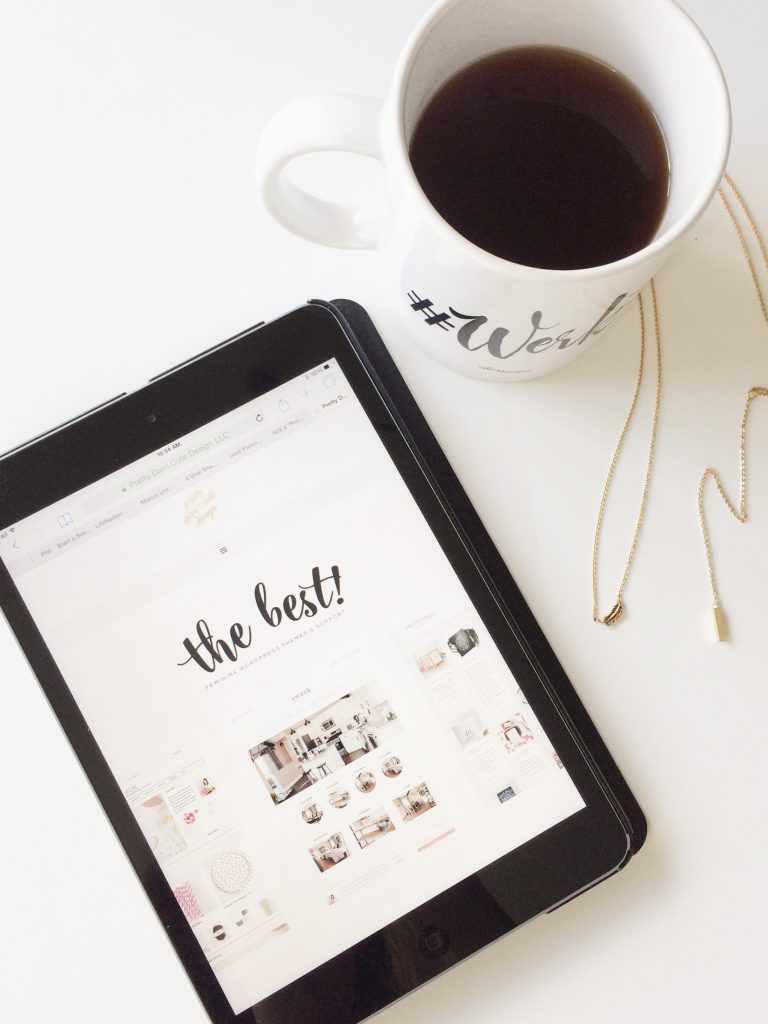 I'm one of those blog stalkers. I love to scroll through blogs on a Saturday morning with a warm cup of coffee in hand. I come across blogs that have little pieces of design elements I want in my blog all of the time. I always tell myself that I will re-design my blog and get a new theme, but I get too busy and put it on the back burner. Well I finally am updating my theme after all this time thinking about it! It's currently a work in progress so please don't mind the dust. I hope to have it exactly the way I want it in a few days so do check back for updates!
I'm using a theme from Pretty Darn Cute Design. She has the best WordPress themes! They are so girly and gorgeous. I highly suggest checking them out. She even helps with installation if needed. For those of you who have a bit of WordPress knowledge you can easily follow her set-up instructions to install the theme yourself. It's the tweaking and rearranging that is the tricky part! I'm thinking I need to re-design my logo as well, but I need to find a graphic designer with better skills than my own first!
Have you updated your blog design lately? What theme did you use? Did you hire a graphic designer to re-design your logo as well? Leave your ideas and thoughts in the comments. I will take all of the help I can get!