Amazon Favorites | May 2019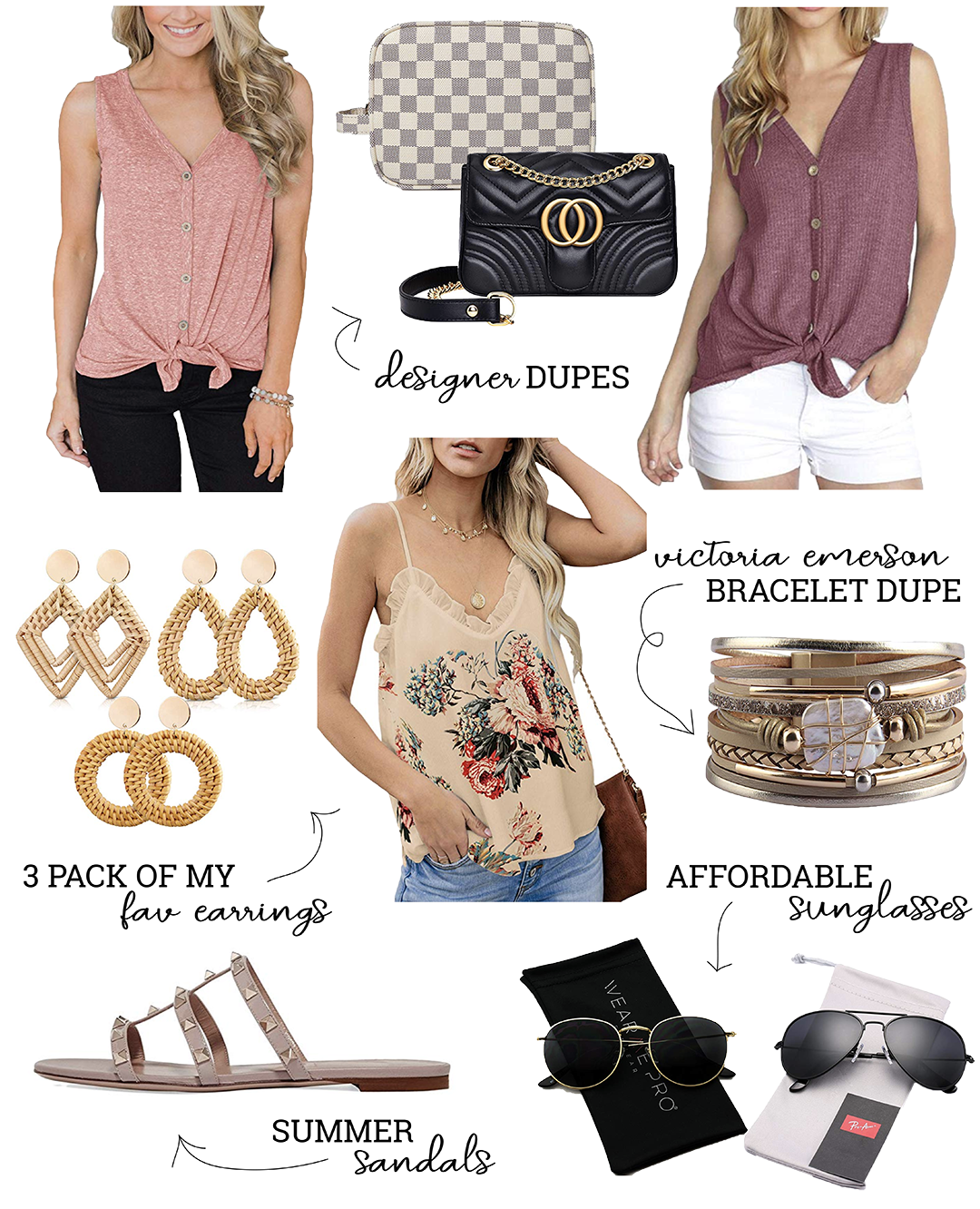 Back again with another roundup of my "favorite" items from Amazon for the month! If you're new around here… this is one of a few monthly segments I have here on my blog. I love to round up the things that I am currently using the most from my Amazon purchases. Amazon is probably my secret (not so secret) obsession. I find myself ordering stuff, completely forgetting I have, and then getting a surprise when it shows up on my doorstep lol. Sometimes it gets hard with how much stuff I'm showing to actually see what I'm using and loving! This post is going to share those items that I actually gravitate towards and am obsessing over the most!
I posted part 2 of my Amazon Designer Dupes saga. It was another good one so if you haven't checked that out yet, I'll link it here! A bunch of the items in that video are in this round-up because they are some of the best dupes I have found to date. I've also been on the hunt for the best pair of sunglasses on Amazon… so I've shared the 2 pairs that I'm currently wearing right now! Also sharing the MOST AMAZING find yet! My most-worn pairs of rattan earrings that I purchased individually for $10 each now come in a 3-pack for $14! Such a steal! You can click the image below OR scroll down to read more about why I'm loving each item!!
// SHOP THE POST //

Thanks so much for stopping by today! Happy Amazon Prime shopping!
XO
Lee Anne