7 Tools Every Fashion Blogger Needs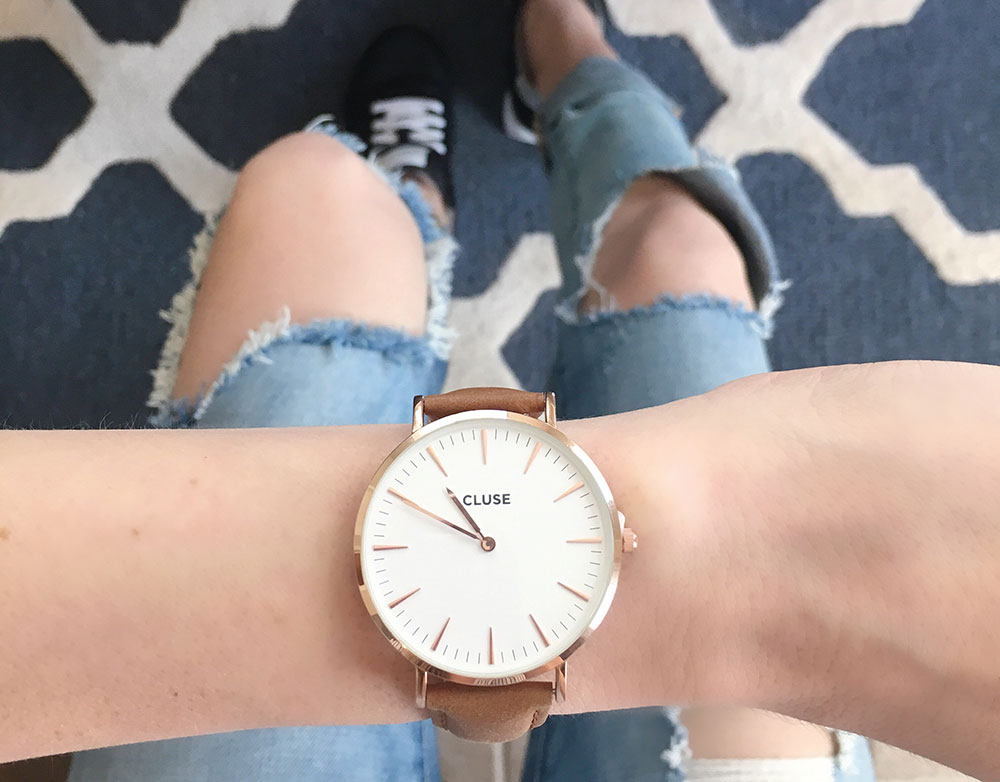 I had a phone call with an aspiring fashion blogger today. She had questions for me about getting started in the blogging industry and her excitement was exhilarating. To me, there's nothing better than helping others get started in this industry. To have the knowledge of someone who has been blogging for 6 years and keep it to myself would be a shame.
Recently there have been a few key tools that have been incredibly helpful when it comes to blogging. These are tools that I use everyday, and tools that I literally could not live without. I hope these tools help every fashion blogger become more productive and successful with your blog!
A calendar or planner -I'm not the best when it comes to laying out an editorial calendar for the month ahead. I try to plan when I can, and at other times I'm scrambling to get a blog post together the night before. The one thing that keeps me somewhat on task is a planner. I'm not a google calendar person. I have to literally write things down. My Day Designer has been a lifesaver. It's like my blogging bible where I scribble down notes, post ideas, and plan the week ahead.
Instagram Editing Apps– I've received a ton of love on my post about How To Make Money On Instagram, and a post that I'm currently working on is about How To Edit Your Instagram Photos. Stay tuned for that in the next couple of weeks, but in the meantime you need to download FaceTune, VSCO Cam, and Afterlight and familiarize yourself with them!
A Photographer– This seems like a no-brainer, but investing in high-quality imagery is crucial for your blog. My husband is an amazing photographer, but about 2 months ago I started working with a local photographer here in Austin, and it's been an amazing experience. Editing photos takes a lot of time & effort, and we just didn't have time for it anymore. I'm also able to shoot multiple looks at a time, which is really beneficial.
An Affiliate Network– If you're going to be posting fashion photos, you deserve to get paid when someone purchases something that you're wearing. Two of my favorites are Rewardstyle & MagicLinks. You have to be accepted into Rewardstyle so you will need to make sure you meet all of the criteria. MagicLinks will accept users who have a blog or Youtube channel as long as you are a legitimate person who is looking to monetize your content.
A Reliable Laptop– I say laptop instead of computer, because I'm always on the go and need to take my work with me. Obviously this is a no-brainer, but if you're really serious about being a fashion blogger, a reliable laptop is essential. I have a MacBook Air and absolutely love it. I've had it for years, and it's still working flawlessly. Totally worth the investment!
A Budget-Buying clothes in the beginning isn't easy, unless you have a budget or some side money. In order to break into the business you're going to have to save some money that you can set aside for new clothes. A lot of times you can reach out to brands or collaborate with local boutiques to get you started, but that isn't always the case, and you want to make sure you have consistent content to keep your followers engaged.
A Killer Work Ethic– I don't think most people understand how hard a fashion blogger works. It's like any business. It takes a lot of work & a lot of time. If it's something that you love to do, then all of the long hours are totally worth it!
SHOP THE POST:

Have I missed any tips that have made you successful as a fashion blogger? Feel free to leave them for me in the comments! As always, thanks so much for stopping by!