5 Things To Know Before Buying Birkenstock Sandals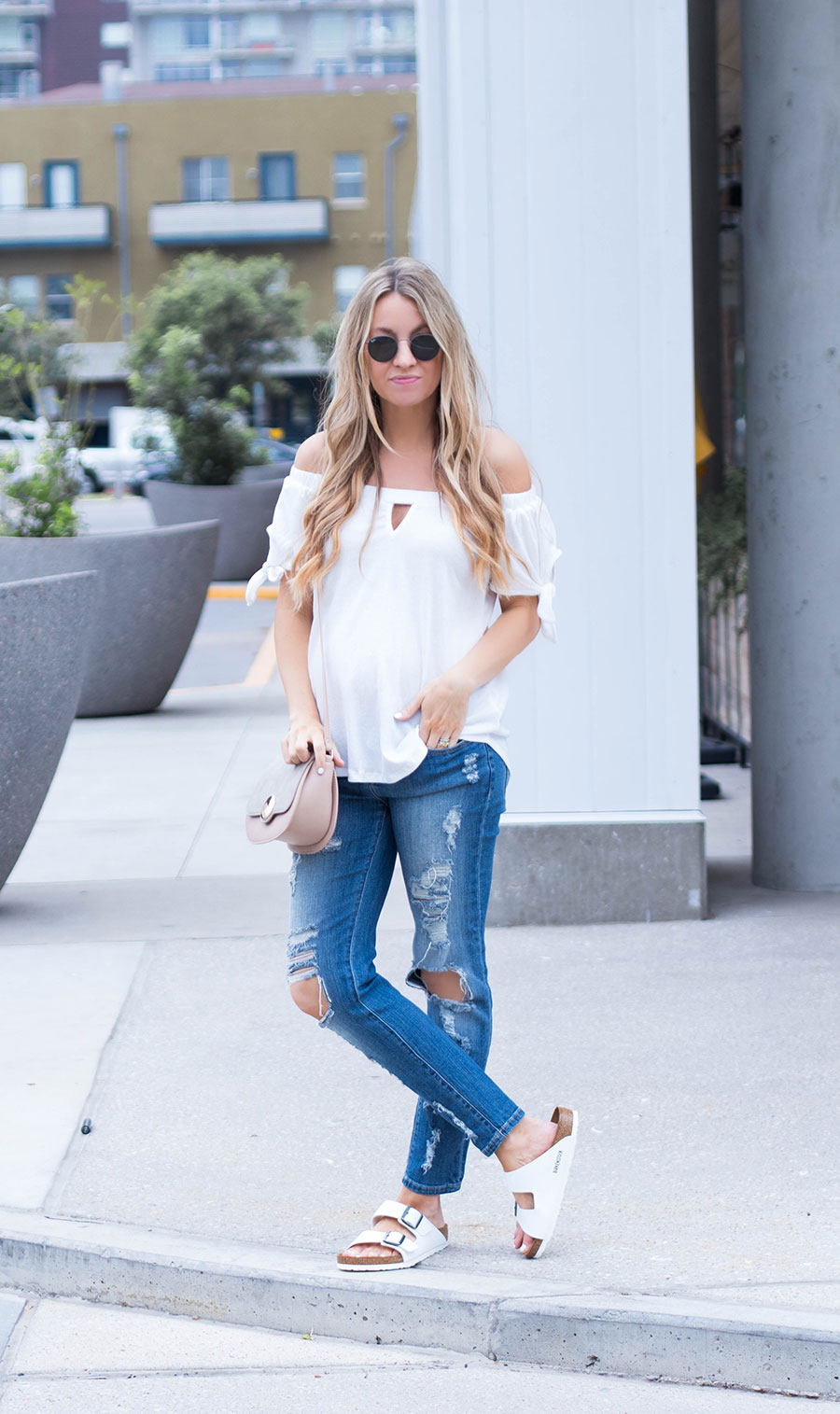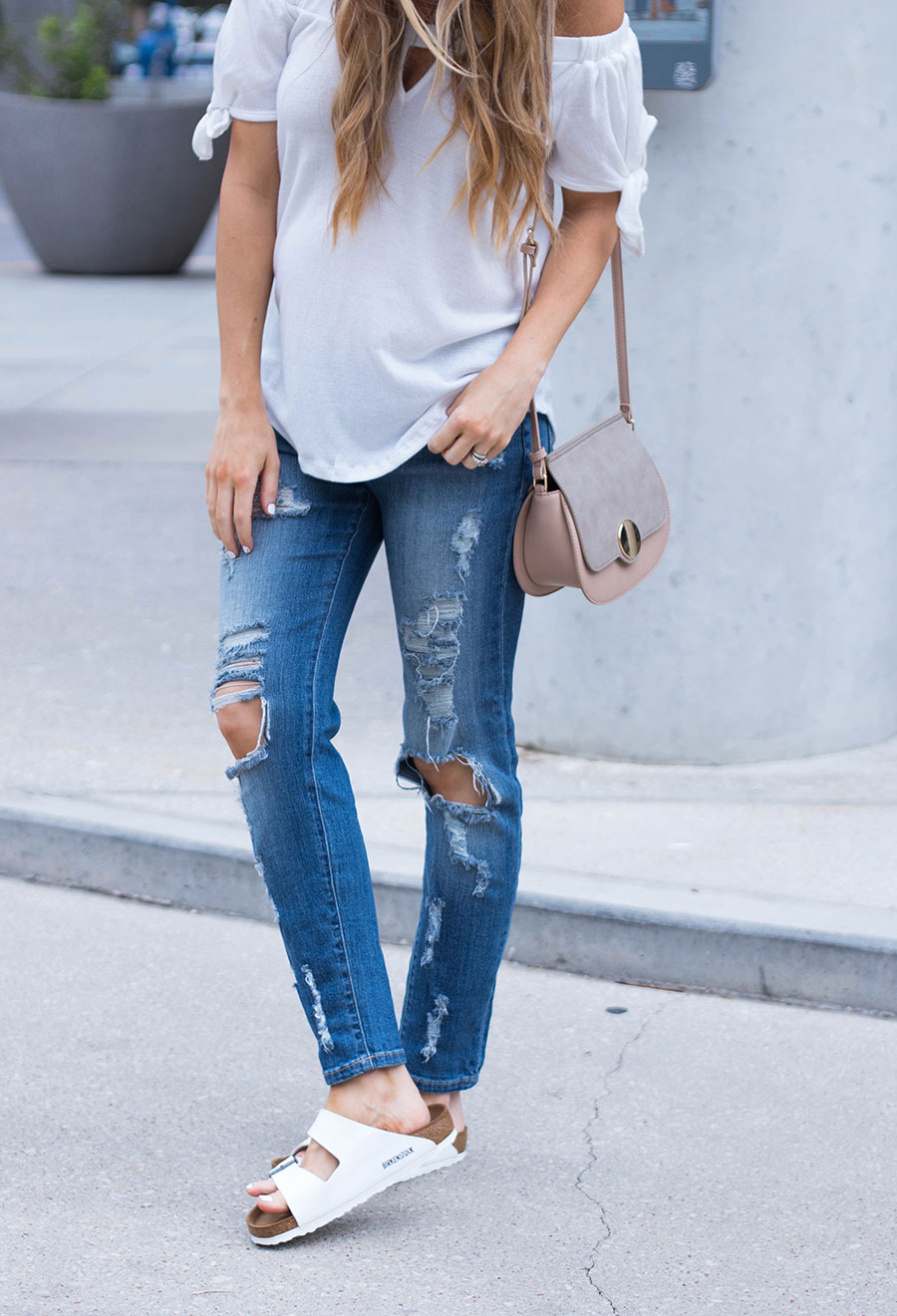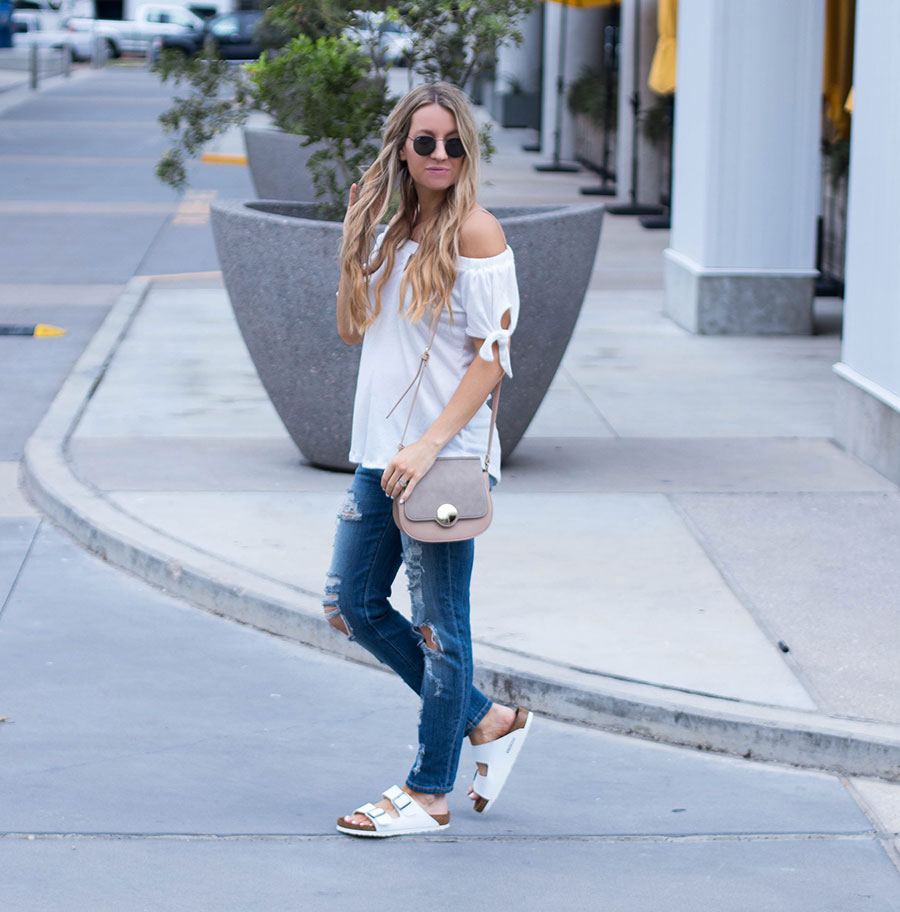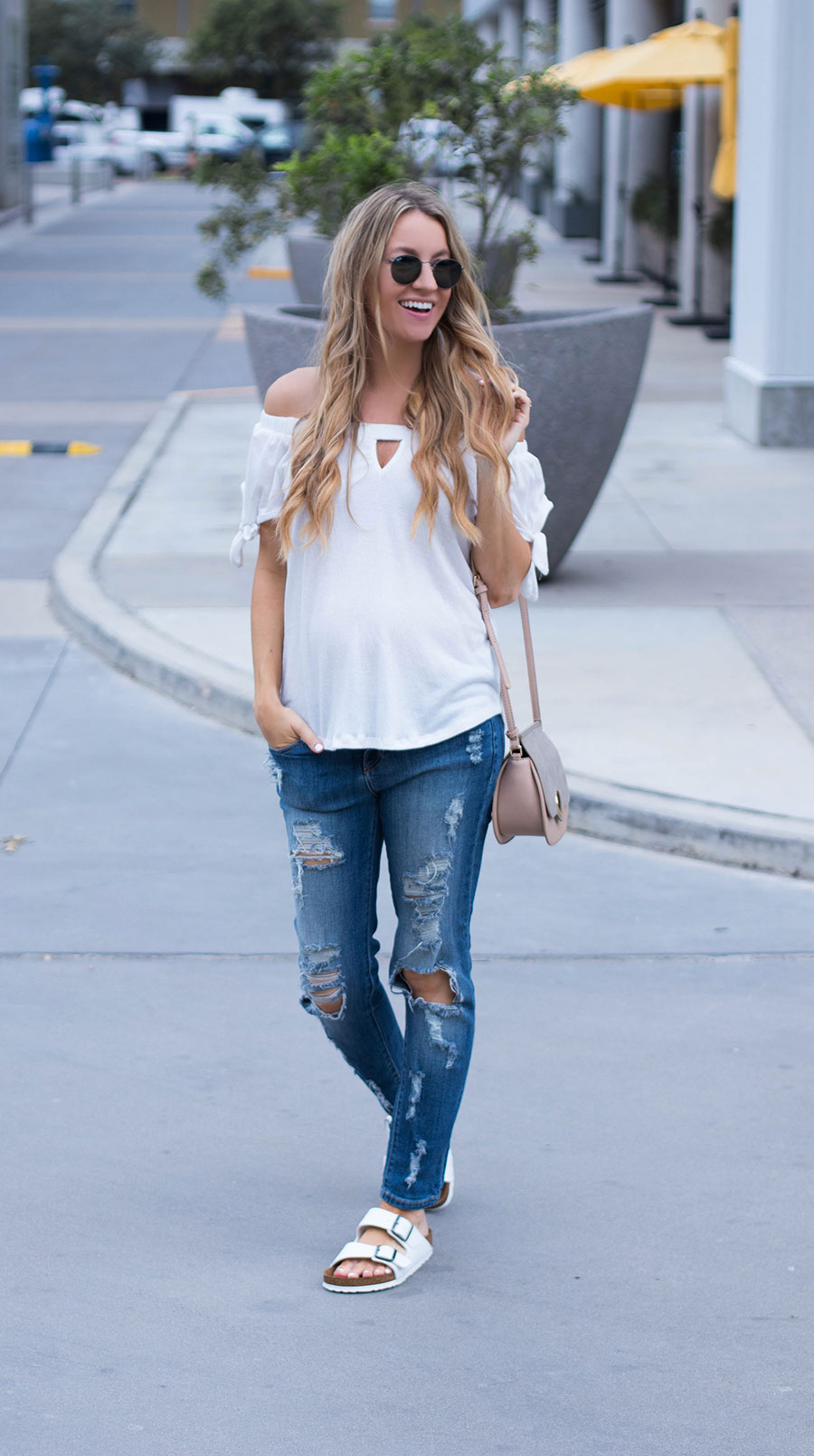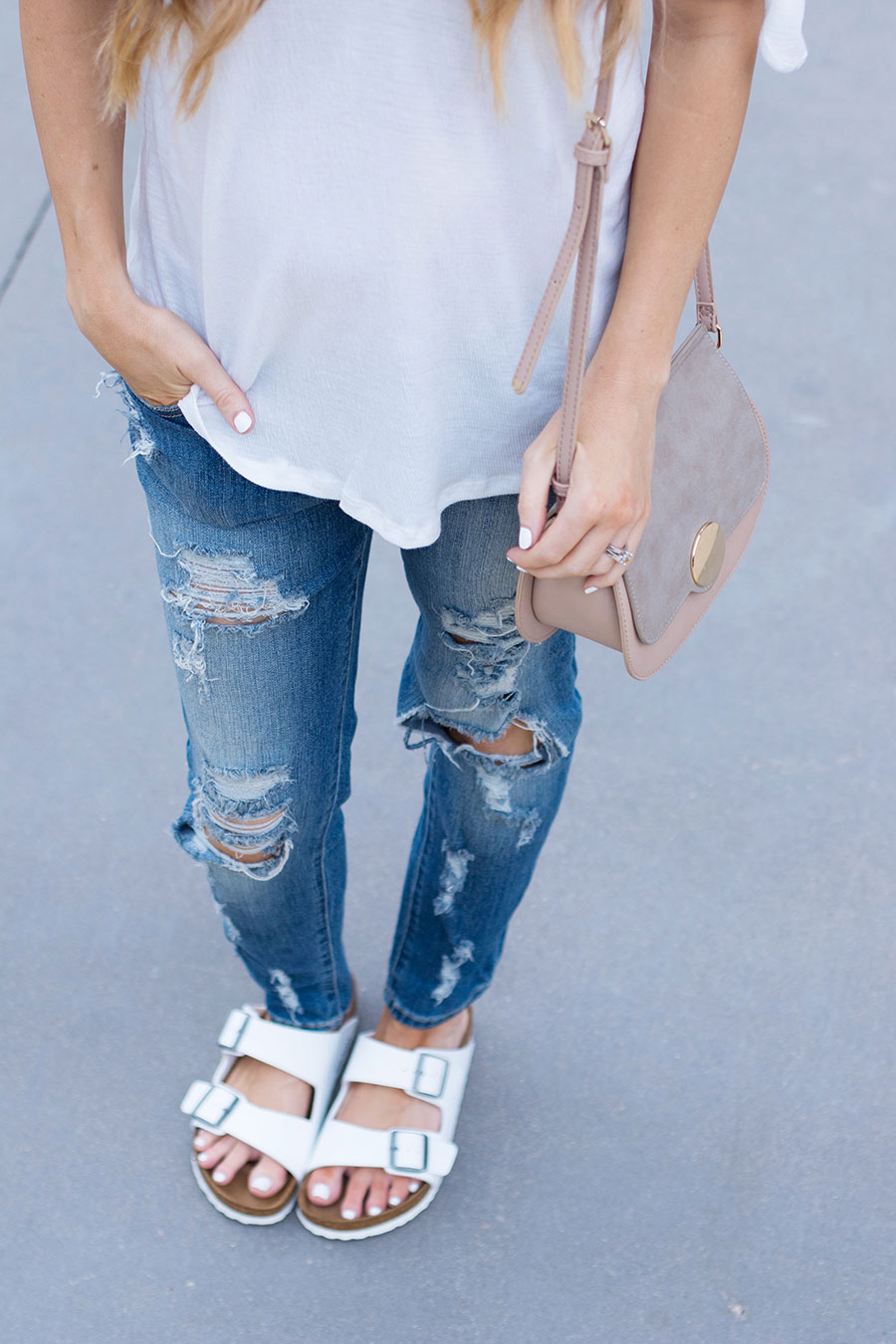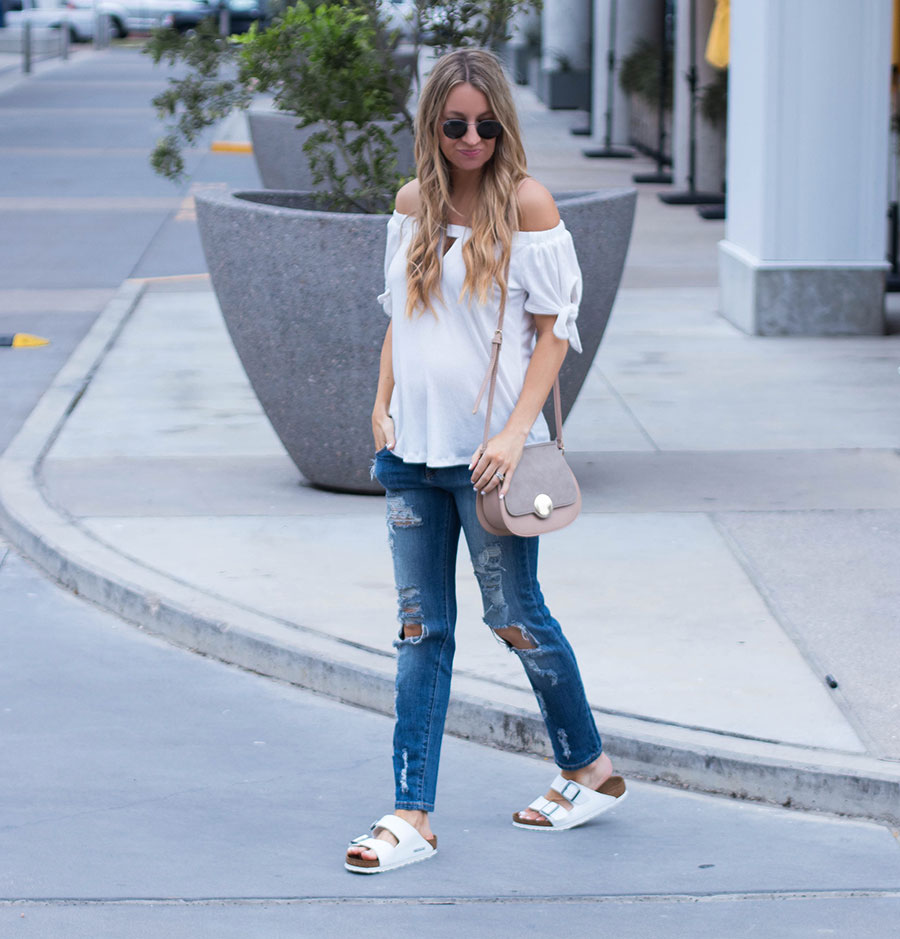 A big thanks to Zappos for sponsoring this post. All thoughts & opinions are my own. 
I first fell in love with Birkenstock sandals about a year ago. I bought my first pair of Birkenstock sandals before a trip that we took to California, and I literally wore them the entire trip. They are effortless, comfortable, and look super cute paired with my casual summer outfits. Birkenstock sandals are so easy to wear, and I find myself slipping into them more than any other sandal in the summer.
Today I'm excited to work with Zappos and Birkenstock, and chat a bit more about my favorite summer sandal! There are a few things I didn't know about Birkenstocks until I bought them and wore them for awhile, so I thought today's post might be helpful for someone who is thinking about buying their first pair of Birkenstock sandals!
5 THINGS TO KNOW BEFORE BUYING BIRKENSTOCK SANDALS
They take time to break in– I remember when I put my first pair on I almost thought they might be too small, and they felt a little stiff. After wearing them for about a week my foot almost molded to the sandal, and they became SO comfy. It was weird at first, because I was thrown off thinking that they might not be comfortable. Now they are the most comfortable sandal I own, they just take a little bit for your foot to mold to the sandal.
The white pair is actually really easy to keep clean– I really wanted the white pair as soon as I saw them, but I was a little worried that they would easily get dirty. Luckily the fabric is SO easy to wipe off. I've spilled coffee and other numerous things on them, and it hasn't been a problem at all. So if you have your eye on the white pair, don't be afraid!
The sizing can be a bit confusing– Birkenstock uses European sizing. Luckily most websites add the US size right next to the European sizing. I'm usually a size 8.5 so I order the size 39. I feel like I might be right between the 39 and 40, especially at the beginning when the shoe isn't broken in yet. Once it's broken in, it fits perfectly. They also come in a narrow or regular width. I actually have narrow feet, but I still order the regular. I almost would be worried that the narrows would be too narrow, and it's really easy to adjust the straps if you want to get a snugger fit. If you're unsure on sizing you could always order two sizes, and send the other size back. Zappos is amazing with free shipping & returns, so you have some flexibility there.
Birkenstock sandals come in multiple styles & colors– I love the classic two strap style, but Birkenstock sandals actually come in a bunch of other styles as well. They've also come out with some really cool colors & patterns like flashy snakeskin, bright reds, whites, and even pinks! I'm thinking since I'm so in love with my traditional white pair, that I need to step outside of the box next time and try a new style or color!
They are worth the price tag– The pair that I own are priced right under $100. In my opinion, that can seem pretty pricey for a basic sandal, but trust me, they are worth the price. These Birkenstock sandals will last you for years to come, and they are so comfy. If you take good care of your shoes you can wear your Birkenstocks for years. My pair from last summer still looks brand new! Just make sure you're cleaning them off when they get dirty, and avoid leaving them outside in extreme heat.
I hope that those tips were helpful if you're thinking about buying a pair of Birkenstock sandals! Feel free to let me know if you have anymore questions about them. Thanks so much for stopping by today babes!
XO,
Lee Anne