2019 Nordstrom Anniversary Sale Public Access & What's In Stock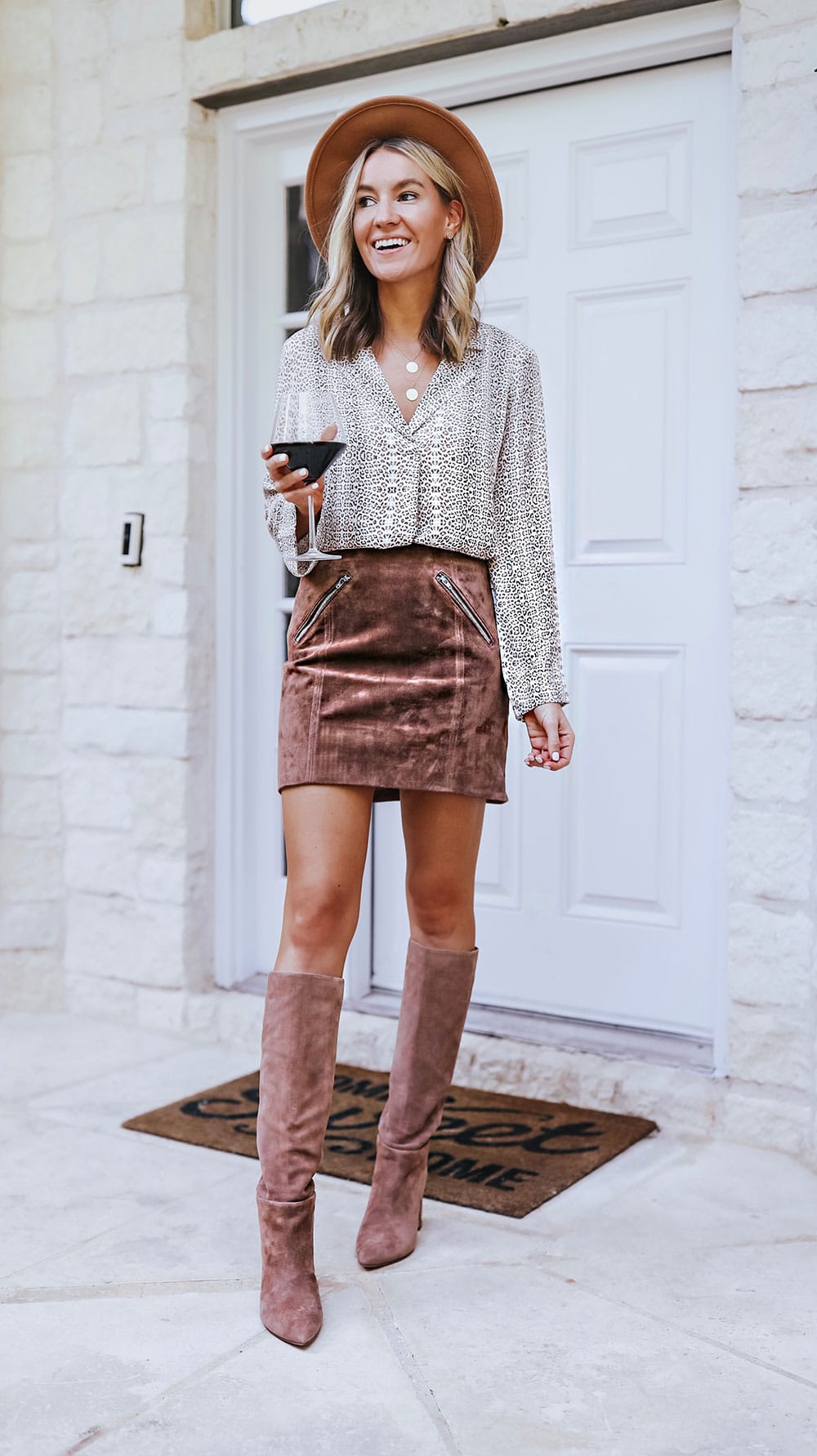 Happy Friday friends! Today the 2019 Nordstrom Anniversary Sale is officially open to everyone! If you've been following along since last Friday you might have already seen some of my absolute favorite pieces from the sale, but today I'm back with my favorite items from the sale that are still in stock!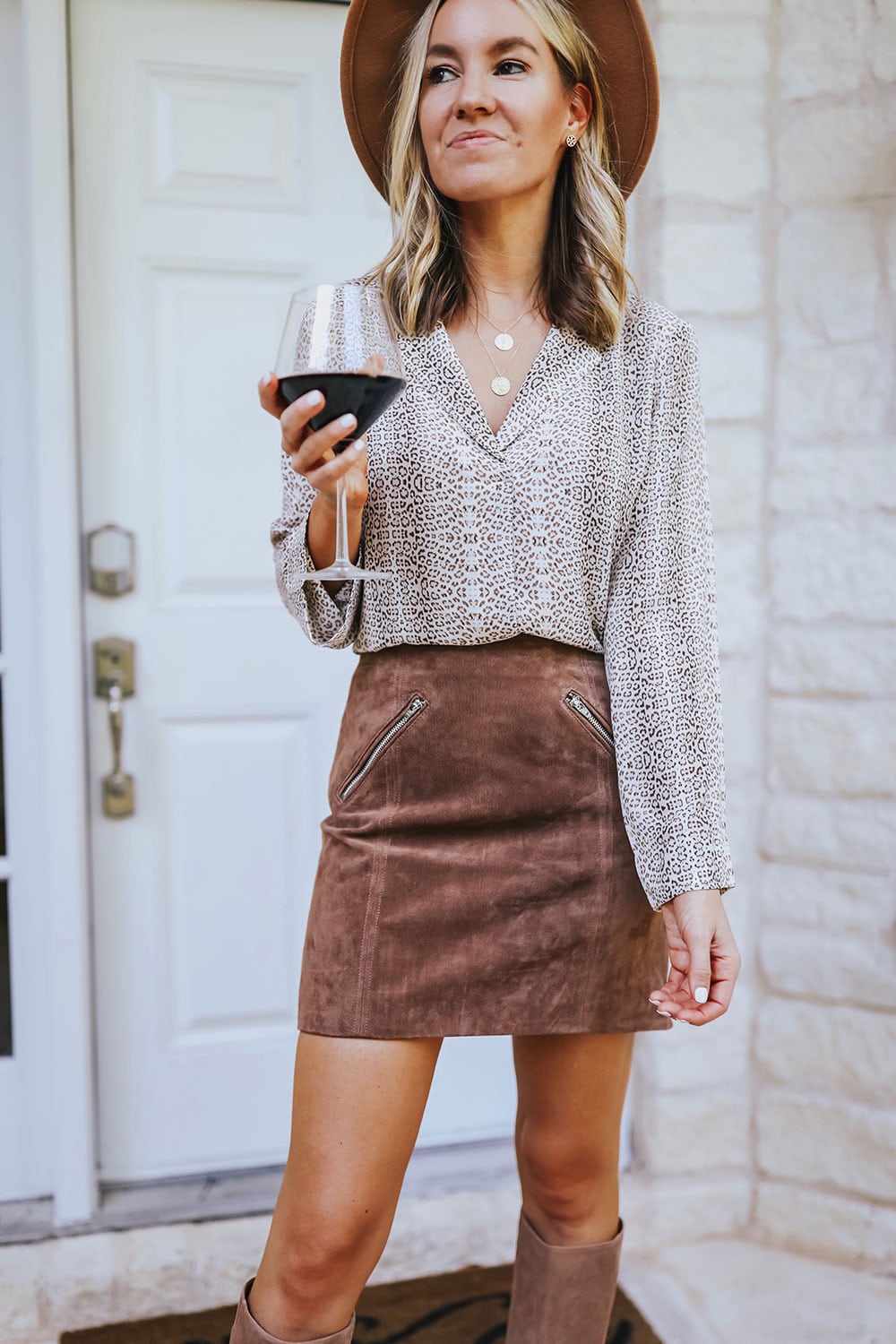 My animal print blouse above is still IN STOCK! It's my absolute favorite blouse from the sale and is only $31! It fits TTS, and comes in 4 colors/prints.
Another absolute favorite of mine that is somehow still in stock in all sizes is my leopard trench! I could have sworn this thing would sell out, but somehow it's here!!!! It's literally my favorite piece from the sale that I added to my closet this year. It's a staple, and something that I don't have The material is SOOO soft you guys! I sized down one size to an xsmall for a closer fit.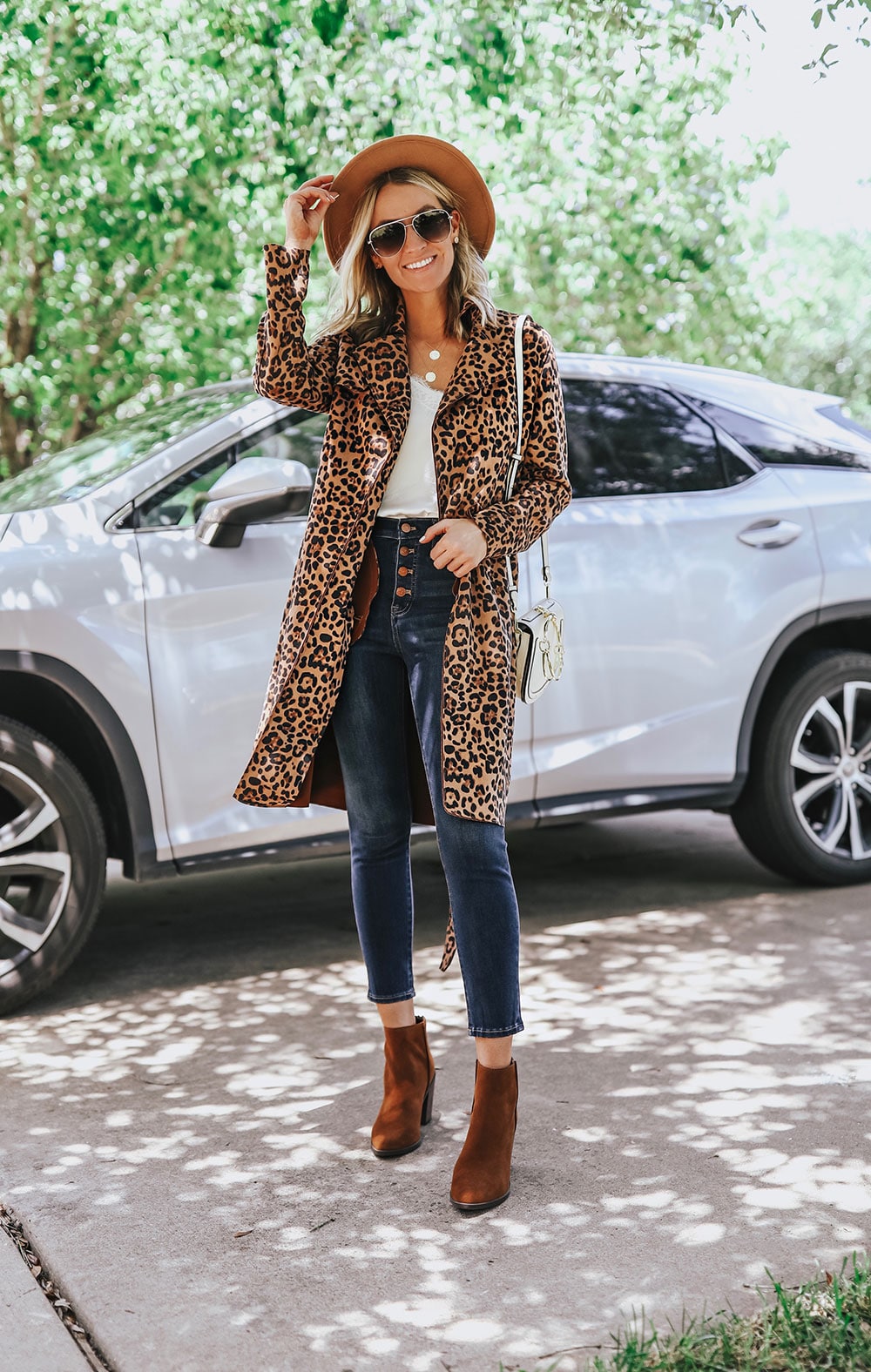 My BP Booties are somehow still in stock as well! These are my favorite everyday staple booties. They are the ones I'm wearing with the trench. They have a block heel that is super comfortable and come in multiple colors. They are always a Nordstrom best seller every single year! I get my normal size 8.5 in these, although some people size up a half size. I usually wear really thin socks with my booties so my normal size worked for me!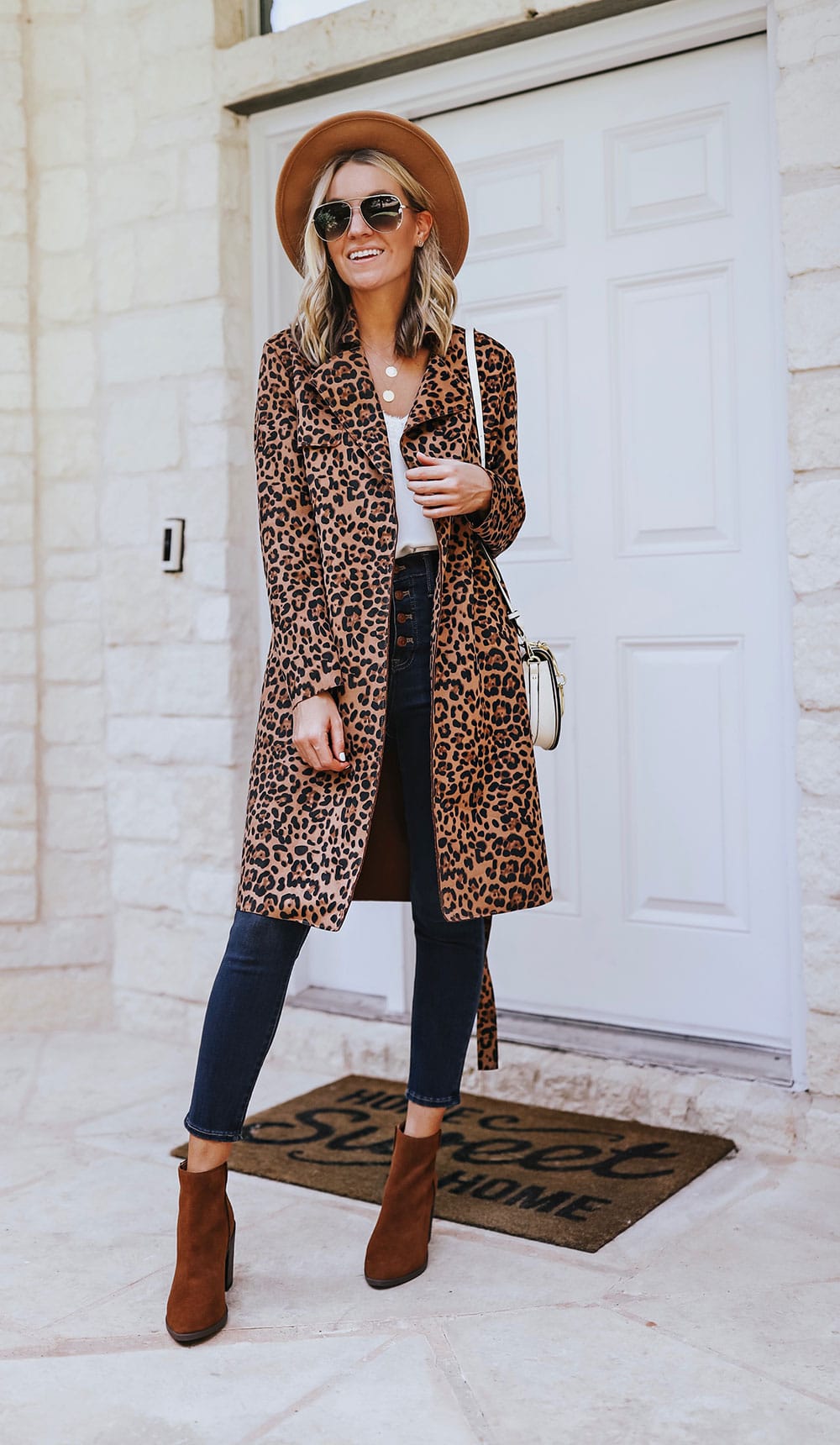 My hat above is still in stock in grey, but it has been going in and out of stock in the brown color I have. I will keep my eyes peeled!
Another absolute favorite of mine that is still in stock right now is my BP cardigan seen below! It fits TTS, comes in five colors, and is on sale for only $31, back up to $49 after the sale is over! This color is my absolute favorite for Fall! I love the little pockets in the front!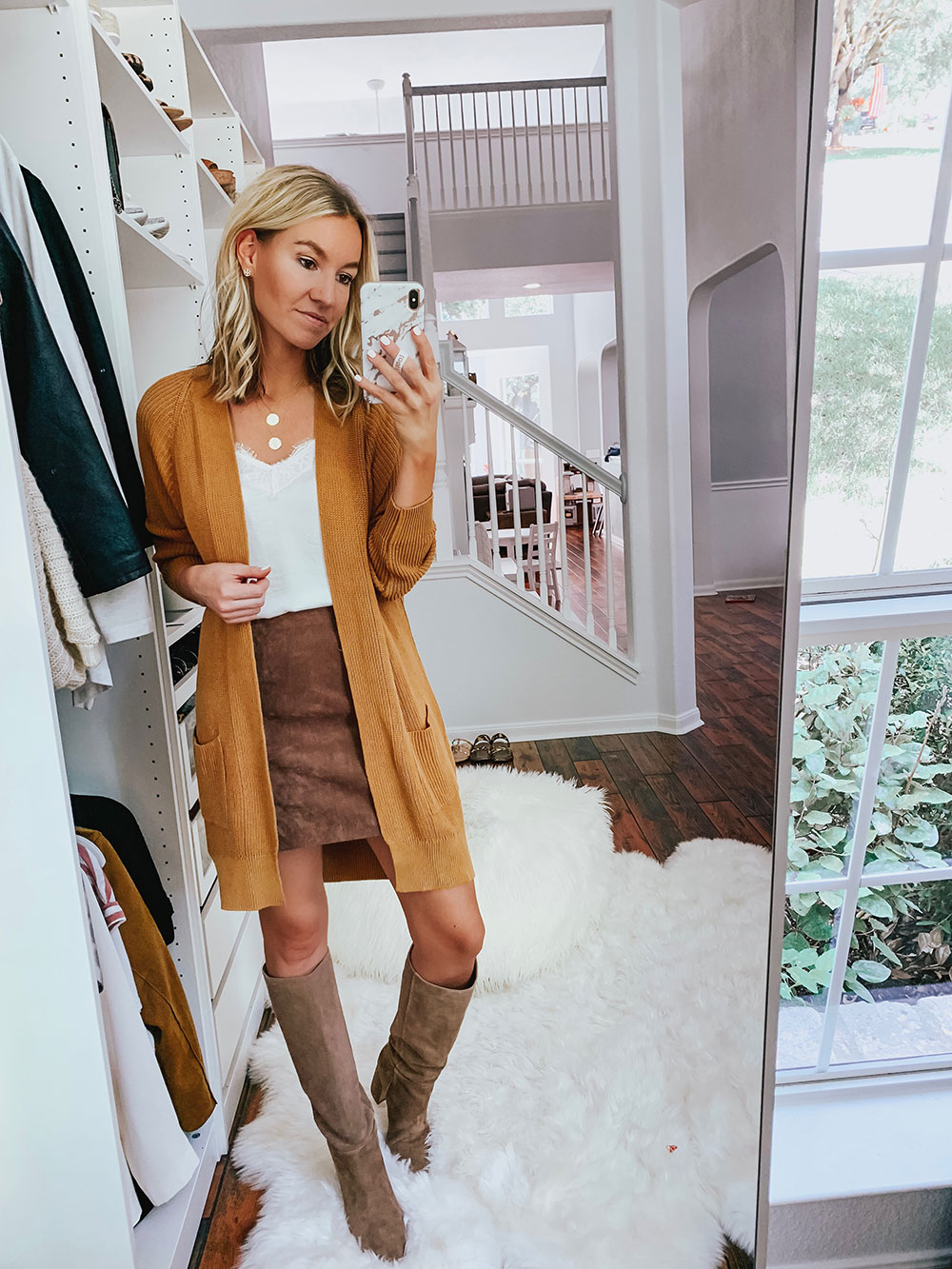 What's really exciting is my absolute favorite affordable jeans are still in stock!!! They fit so well, and have ab slimming panels which make them SO comfy! I got a size 2, which I'm usually either a 2 or a 4, but the 2 was perfect. They feel like they should be $100 you guys, and they are on sale for $44, and back up to $68 after the sale!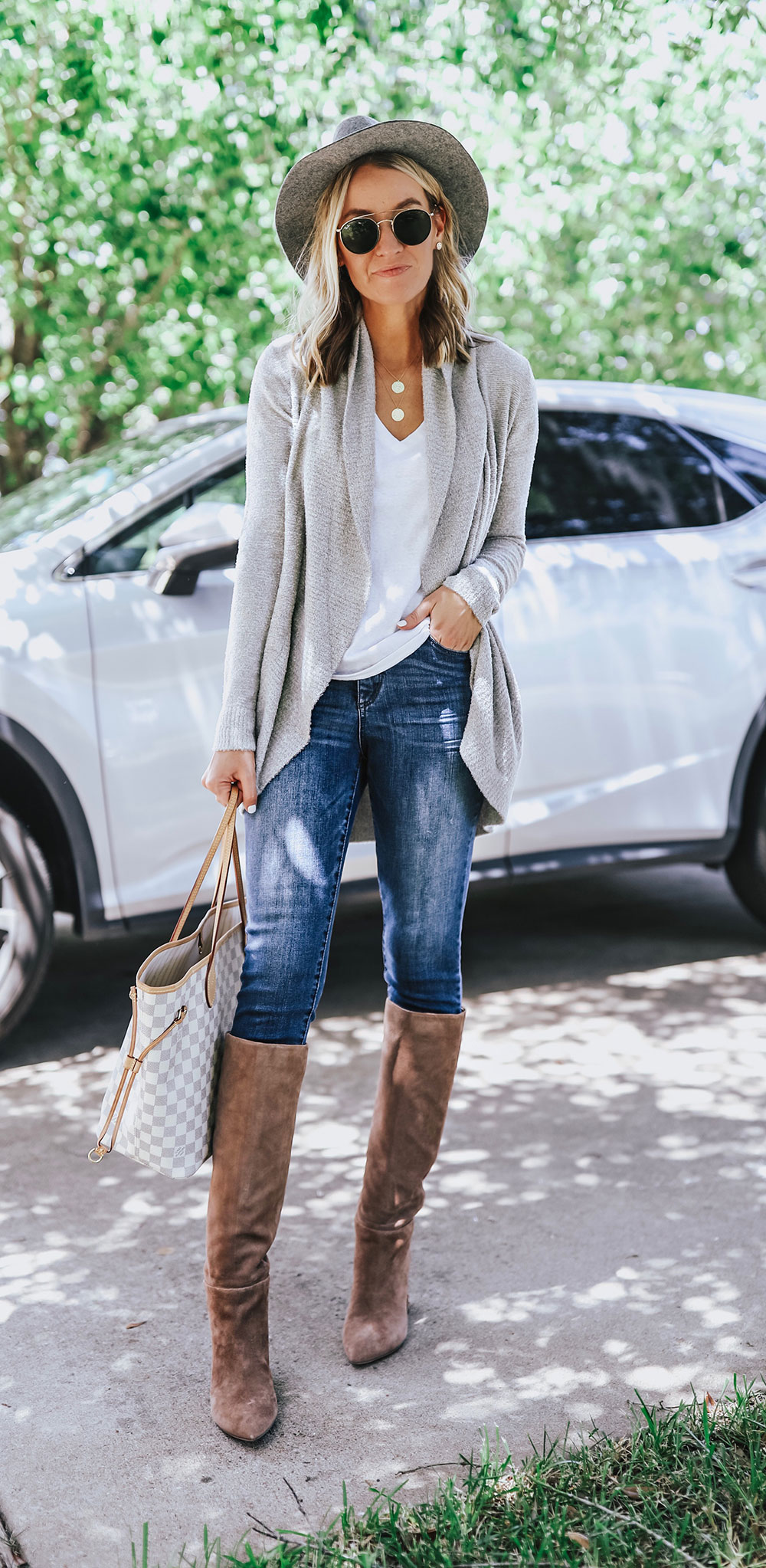 I'm wearing the jeans above with the Barefoot Dreams cardigan (it's semi in stock in some sizes/colors) so go fast! It fits TTS, but if you want a more oversized/loungewear fit you could size up. I went with my normal size. In my opinion, Barefoot Dreams cardigans get even better with time & wear. They are amazing!
MY FAVS STILL IN STOCK:

I'm sharing my full try on below with everything I loved from this year's Nordstrom Anniversary sale for y'all to watch & shop from below! There's also a full blog post that goes with the try-on that I will link HERE.
Watch my full Nordstrom Anniversary Sale Try-On Video Below:
Thanks so much for stopping by today, and happy shopping!
A big thanks to Nordstrom for sponsoring today's post. All thoughts & opinions are my own.
XO,
Lee Anne