5 Reasons Why We Love The Balance Bike For Our Toddler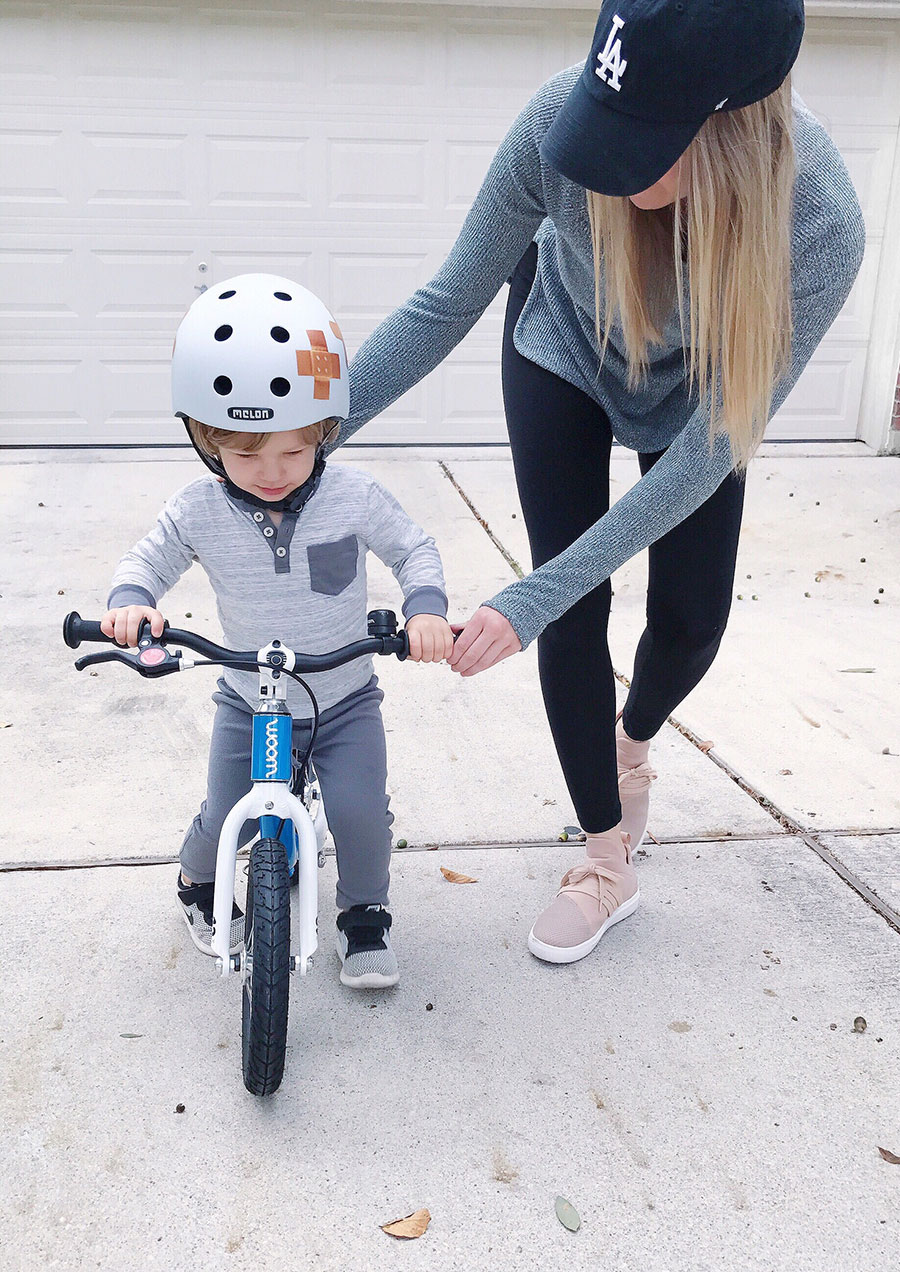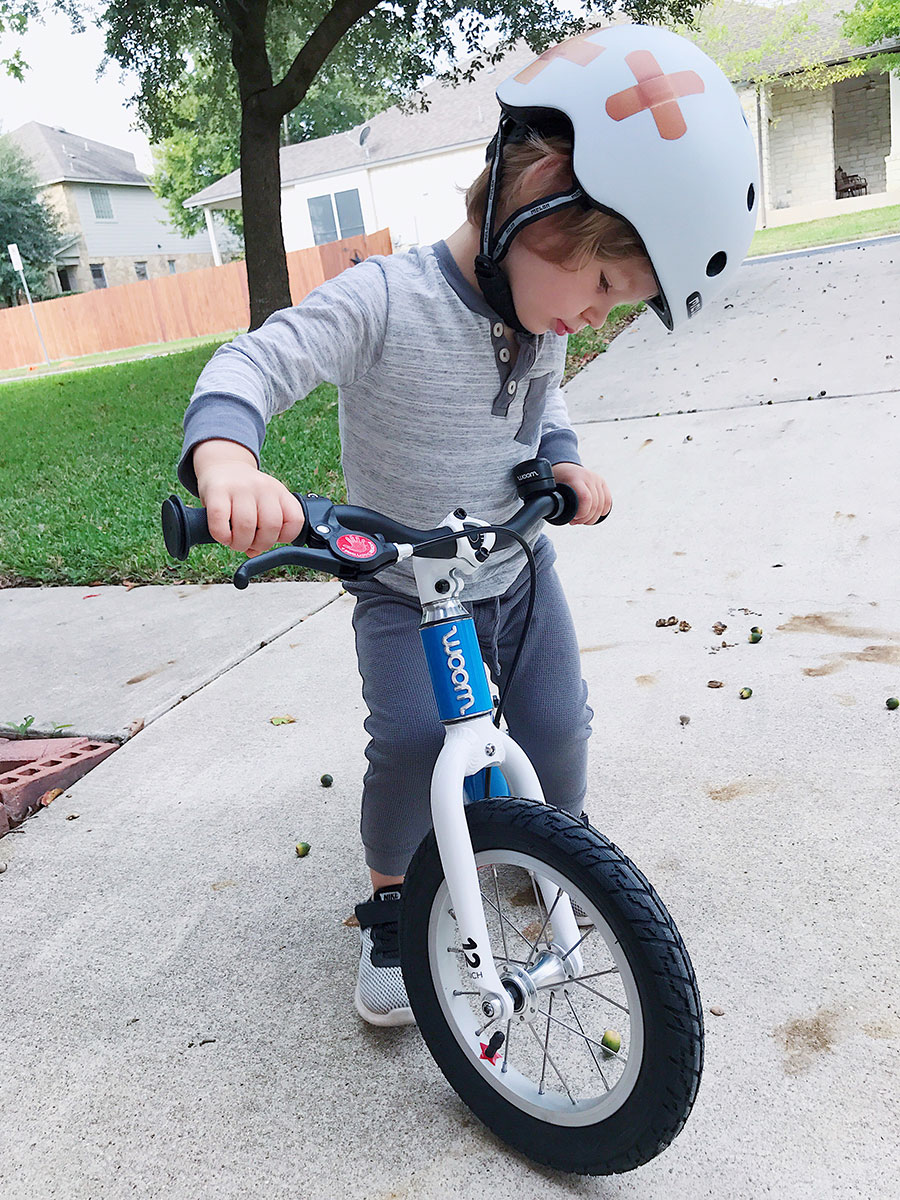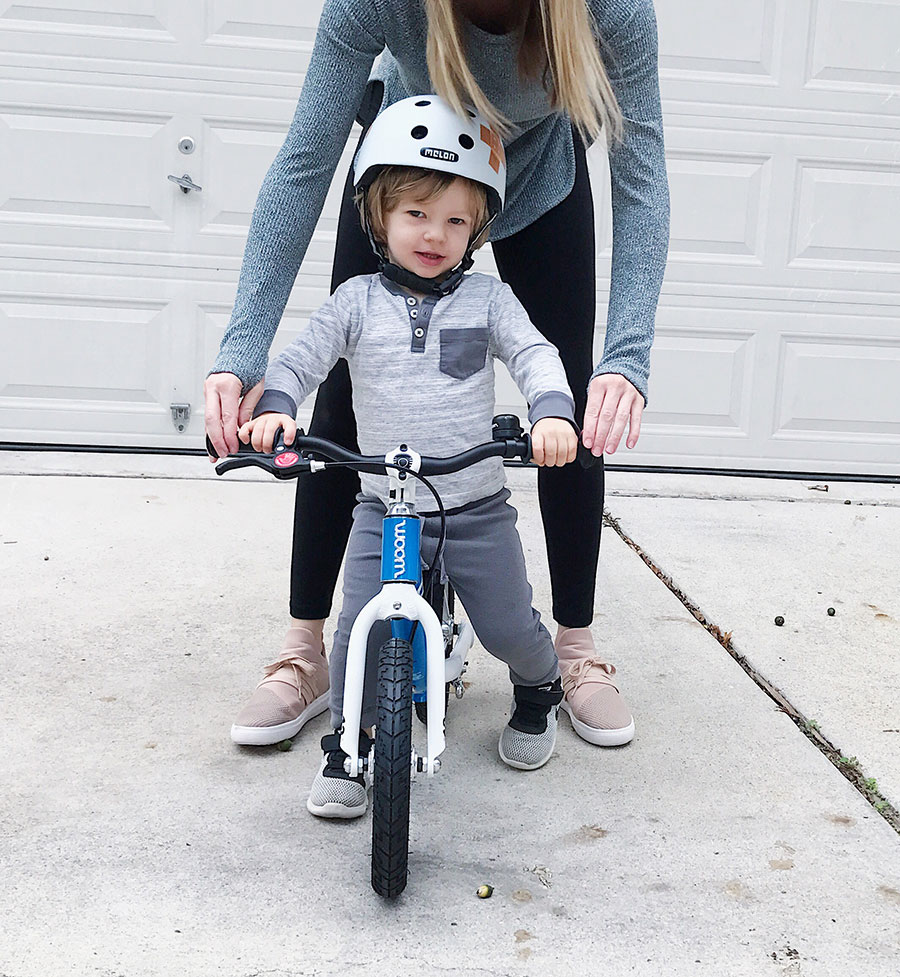 First of all, OMG, how old does Noah look on this bike? I can't handle it! We were so pumped when Woom Bikes reached out about working together. I will admit that I was a little freaked out imagining Noah on a bike (Isn't he still a baby!?)
I've heard such awesome things about balance bikes, so we were really excited to try one out for Noah. He's had the balance bike for about 3 weeks now, so I wanted to share some reasons why we have been loving it so far!
The balance bike actually teaches them to balance. Unlike a tricycle, they are forced to learn to balance right away. Tricycles can be sort of awkward to manuever because they have 3 wheels, and they often tip more easily.
They are safe. Due to the fact that they are so low to the ground, and your toddler can basically stand up and scoot while using them, I feel safe when Noah's on his. Plus, since he's learning to balance, instead of learning how to pedal, I feel like he is less likely to fall.
You can start your little one on a balance bike as young as 18 months! How cool is that? They can start young, and get the hang of them really early. For the first week we just had Noah riding his around the house to get used to it, and it was so dang cute.
The balance bike makes transitioning to a pedal bike easier. Since they are already familiar with balancing, it's a lot easier to learn when the time comes.
Fun and exercise. I've been looking for something new for Noah to do at the park, or on the way to the park, and the balance bike is perfect. He loves to take it with us to the park, or just ride it around on the drive way. I think it's made him feel like he's a "big boy", and it's so cute to see how proud he is of himself when he rides it around.
Woom Bikes actually has an office here in Austin, TX, so it was awesome to be able to go into their location and get Noah a bike! Their bikes can also be purchased online HERE. If you guys have any questions about balance bikes feel free to let me know!
A big thanks to Woom Bikes for sponsoring this post. All thoughts & opinions are my own.
XO,
Lee Anne