Floral Rompers for Spring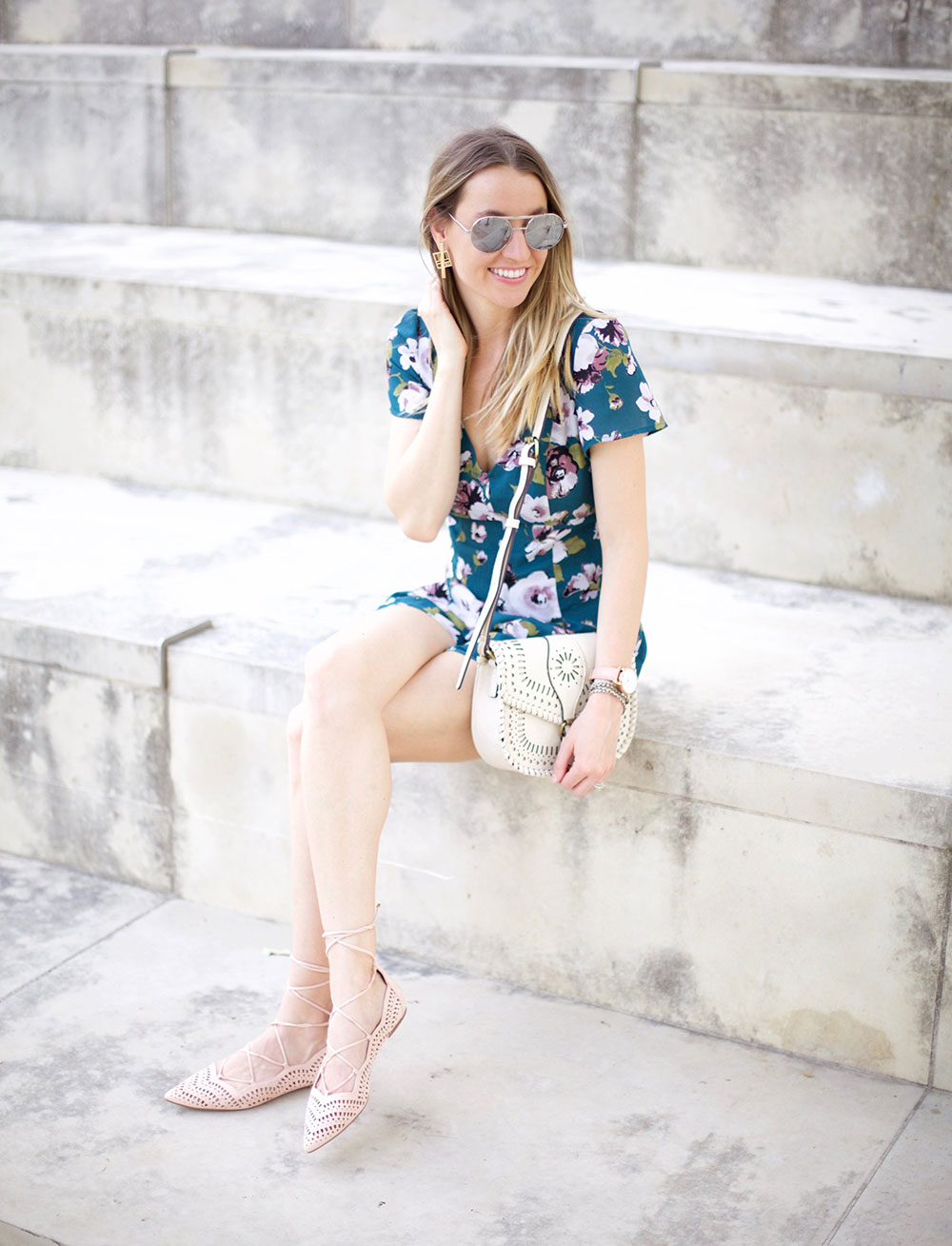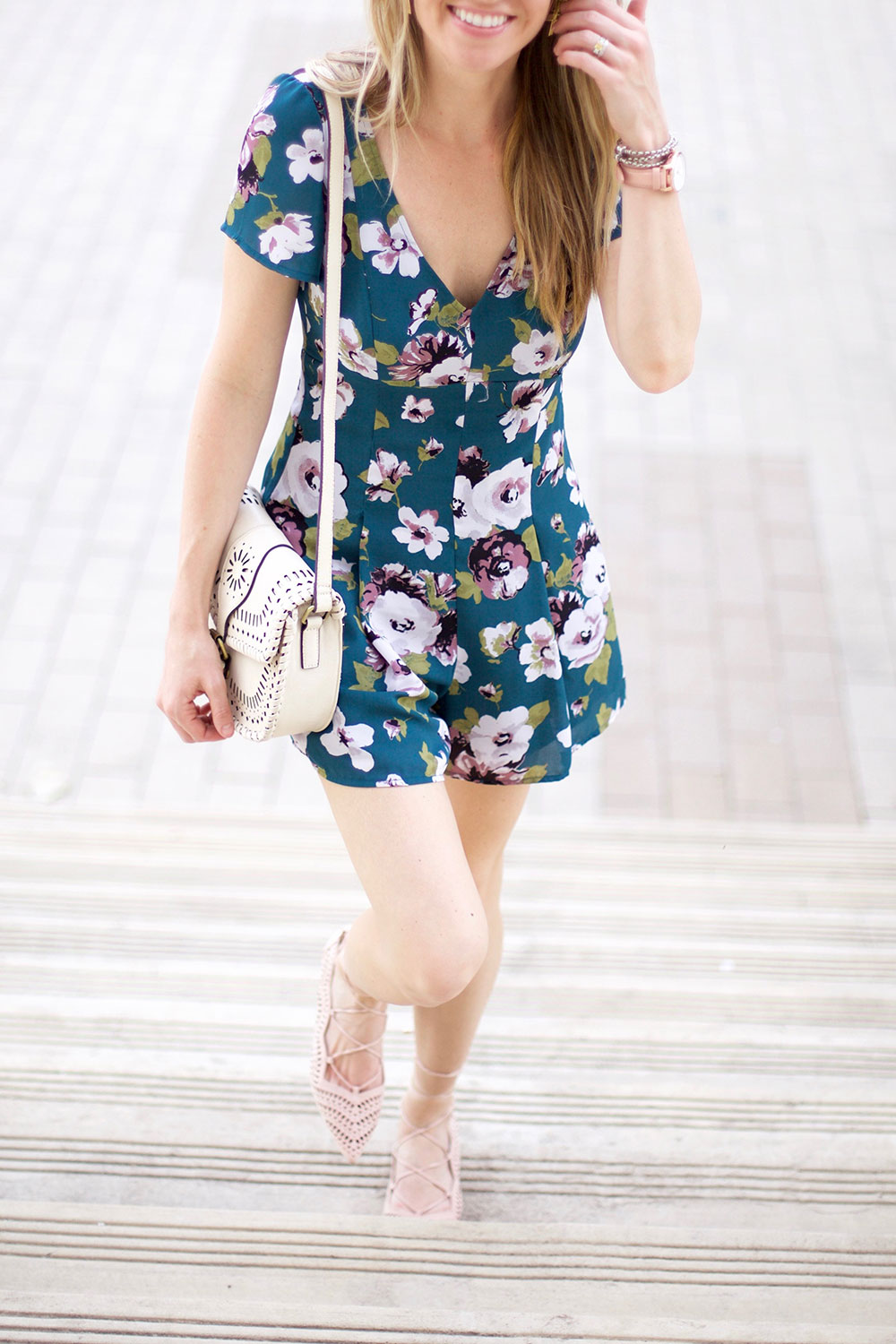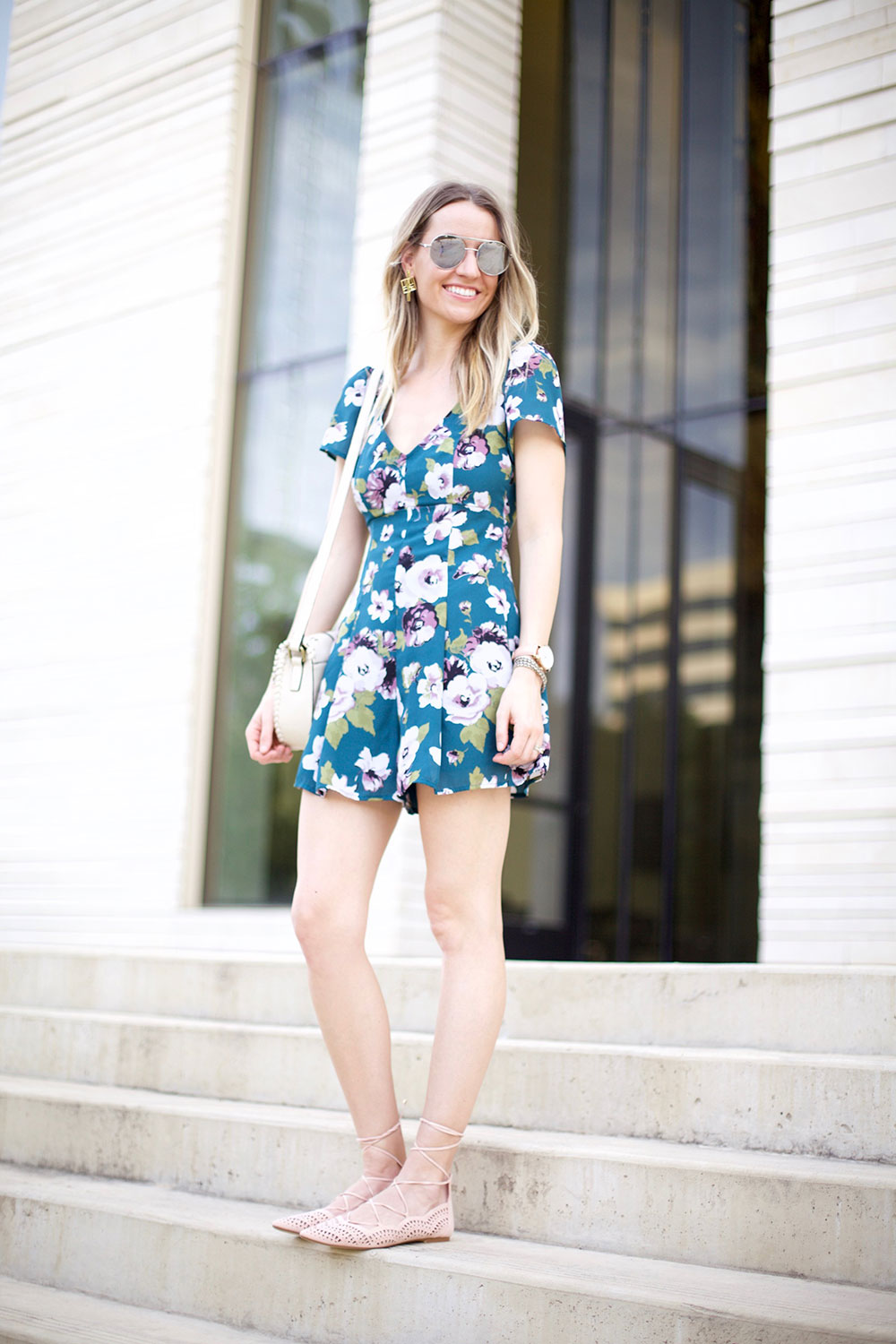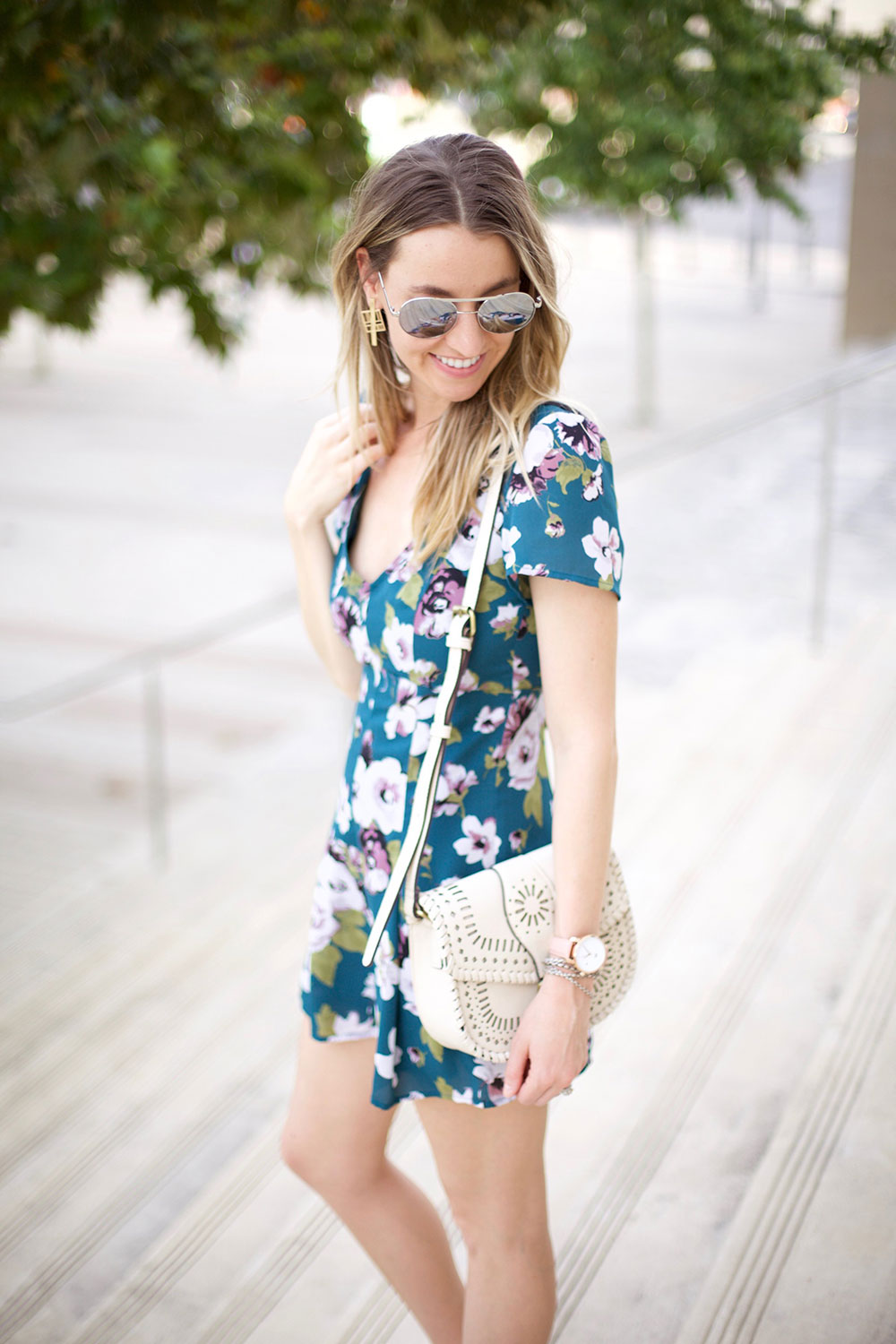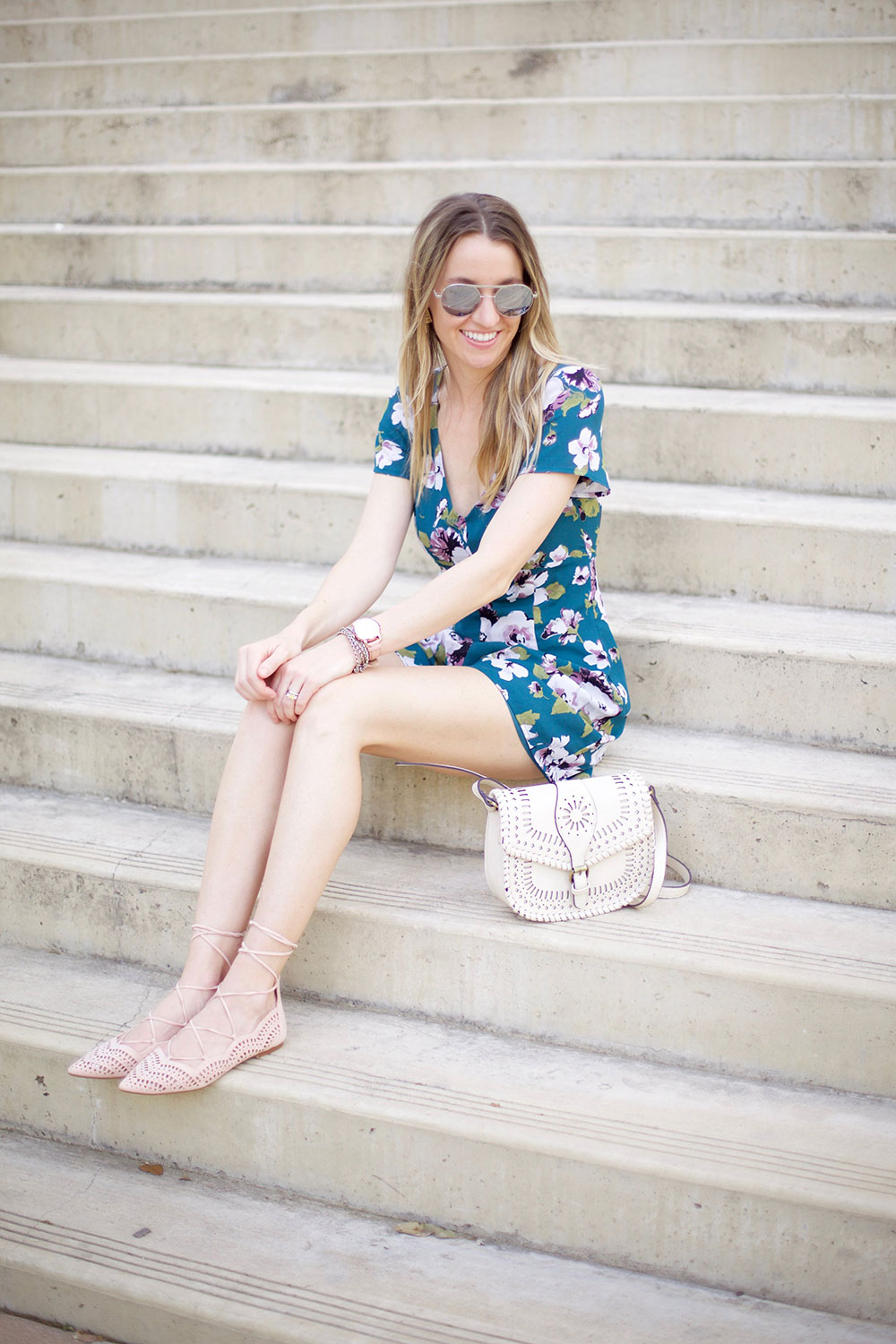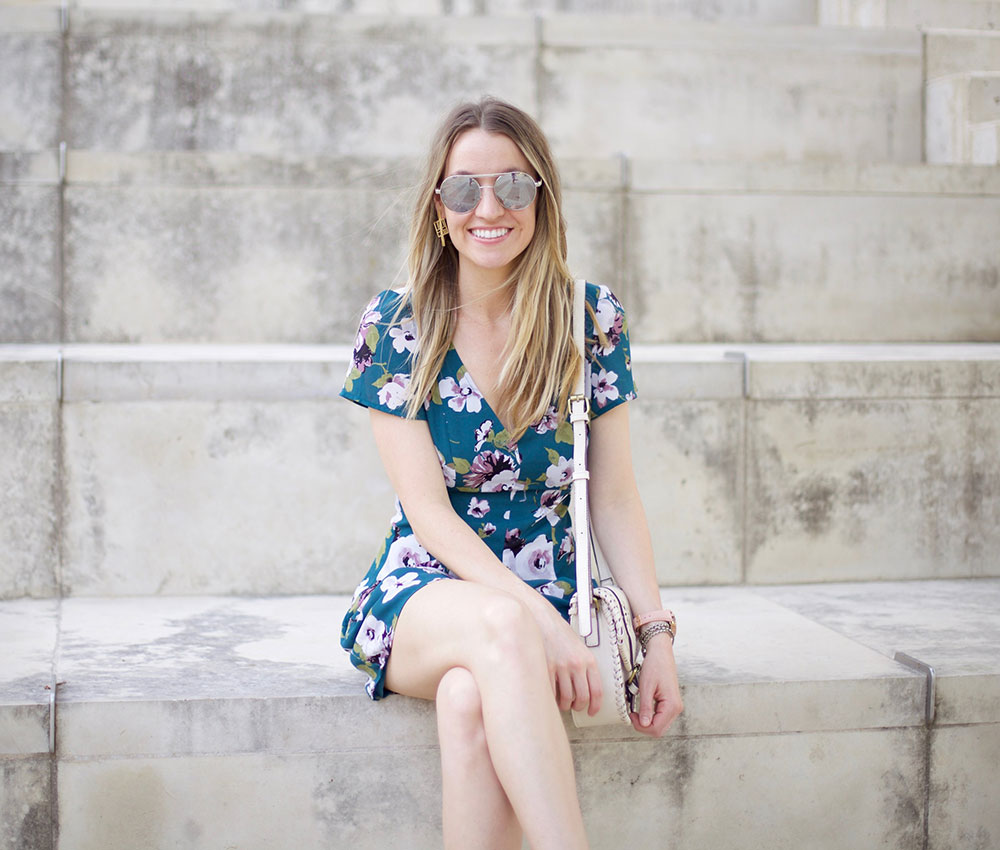 "Florals for Spring….Groundbreaking". If you've seen The Devil Wears Prada you know what I'm talking about ladies, ha!  When I was browsing at Nordstrom recently, this romper stood out from a mile away. I don't think I've ever owned a romper that I've gotten so many compliments on! I'm obsessed with the colors on these floral rompers!
I was so excited to pair these floral rompers with these cut-out lace ups!  When I'm lacing them up I feel like I'm lacing up pointe shoes for ballet class. Where are my ballerinas at? Ohh… the good ole days! But seriously, they are amazing! Would you believe they are my first pair of lace-ups? I was a little late to jump on the trend, and I have no idea why! Fashion blogger grandma over here!
My earrings are actually from an awesome company called Emma & Chloe. It's a monthly subscription box for French Jewelry. I've been pretty obsessed with the two pieces I've received from them so far. You can't beat French design when it comes to jewelry. Everything is so simple, chic, and timeless! And this bag that we all know and love is one of my favorites that I've been sharing quite often lately. LOVE the cut-outs!
I've also done something really exciting with this post, that I'm pumped to share with you. I've selected 8 other floral rompers that I'm in LOVE with. They are also all under $100! Let me know which floral rompers are your favorites!
Okay, ladies it's time to get back to business. Aka my "other job" and taking care of my little guy! I hope you have an amazing day, and thanks so much for stopping by!